During these difficult times, livelihoods have been affected, businesses are disrupted and dreams, diminished on a global scale. FirstClasse, in collaboration with Newswav, wants to help provide some much needed publicity to local businesses going through tough times with this latest #SupportLocal series. Visit our #SupportLocal page for more information.
---
Form and structure can be found in almost every piece of Gung's twice yearly collections, influenced by founder Yinn Ooi's background in interior architecture.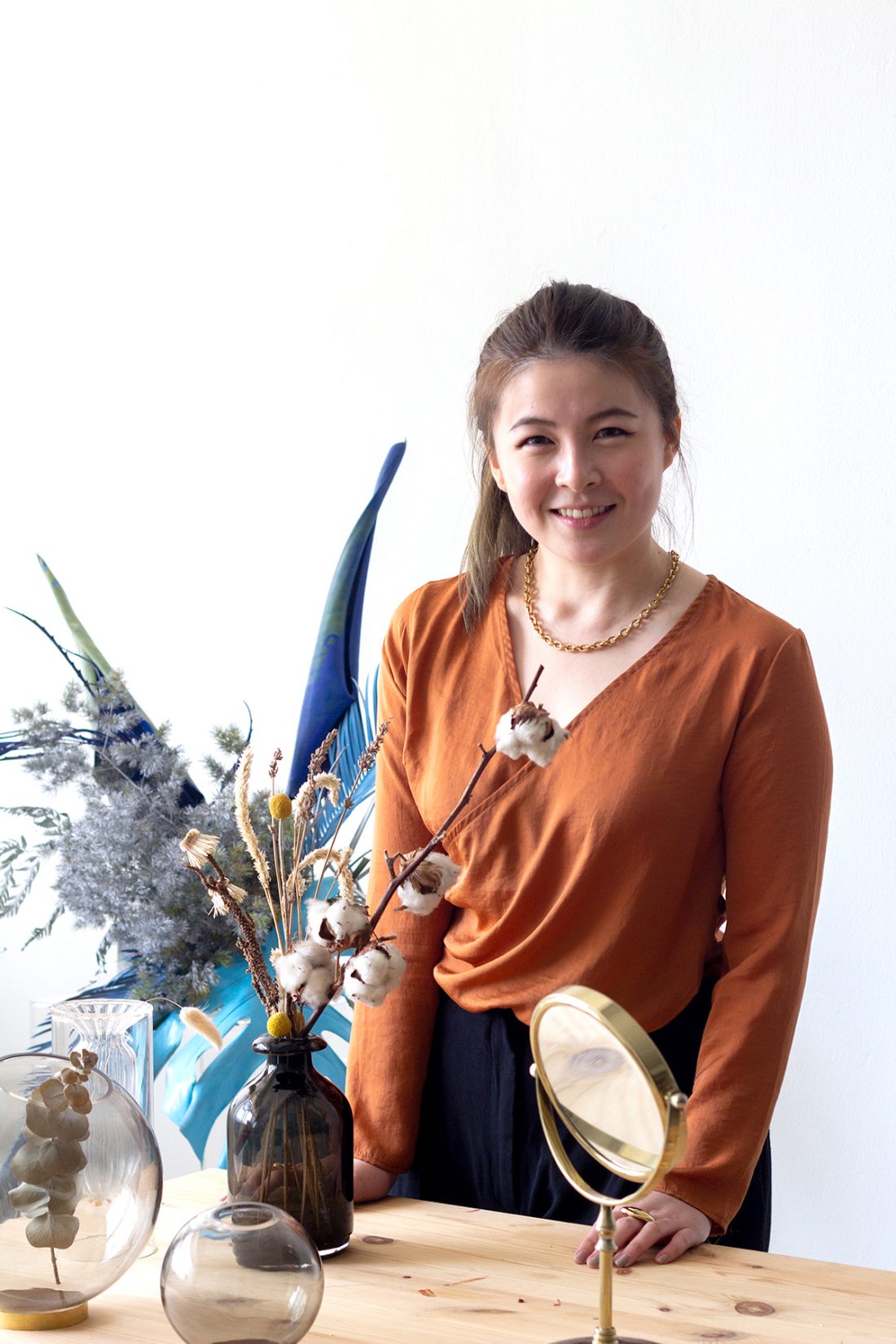 When it comes to expressing oneself on the daily, fashion is one of the most apparent ways to do it. But forget not the finishing touch that will complete the entire parcel, the cherry on top of the sundae, the final knot that pulls everything together, if we may call it that.
Forget not the jewellery.
Like one's clothes, jewellery pieces can also get mighty personal, just ask Yinn Ooi, founder and designer of Gung Jewellery, local demi-fine brand of everyday easy-to-wear pieces. That was exactly how the brand came about – from her own search for pieces that represent and reflect her own tastes.
"I started to realise that good quality pieces in the statement style that I like in the affordable price range is pretty hard to find," she tells us from Gung's studio. "I studied interior architecture and worked in an interior architecture firm. Being in the field, we worked with form a lot, not just décor, so that was what I based my jewellery designs on – form and structure."
Form and structure made for mixing and matching
Form and structure can be found in almost every piece of Yinn's twice yearly collections.
Necklaces feature angular link chains, yet remain fluid with smooth 14k gold plating; earrings are symmetrical and minimalist, with a star material like a single pearl, a solo plate or a simple wave making it outstanding; bracelets and rings stay sleek with industrial inspirations, true to Yinn's interior architectural training.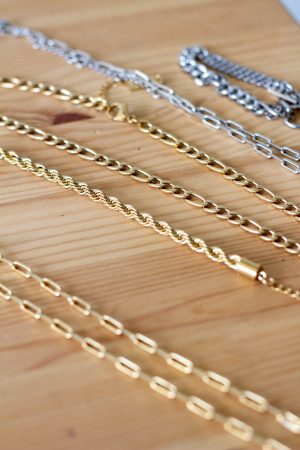 "I researched, sketched and drew the designs," she reveals. "I know some 3D rendering so I did some of that on my own. My background really helped me a lot with my designs and influenced the look and style of the brand."
Since Gung's launch in September 2017, it has grown alongside Yinn. It's first collection drew inspiration from the pagodas and palaces of Korea – from which it also got its namesake. Over the years, it has evolved to reflect Yinn's personal tastes and preferences. Its latest collection are chunky and edgy pieces made for mixing and matching whether with your silk office blouse on work day or cotton tank top with jeans  on the weekend.
"I get a lot of my inspiration from a lot of things," Yinn shares. "I also understand that designs are subjective, no one thing is always exactly yours, and that's the beauty of it, it's always fluid, always growing."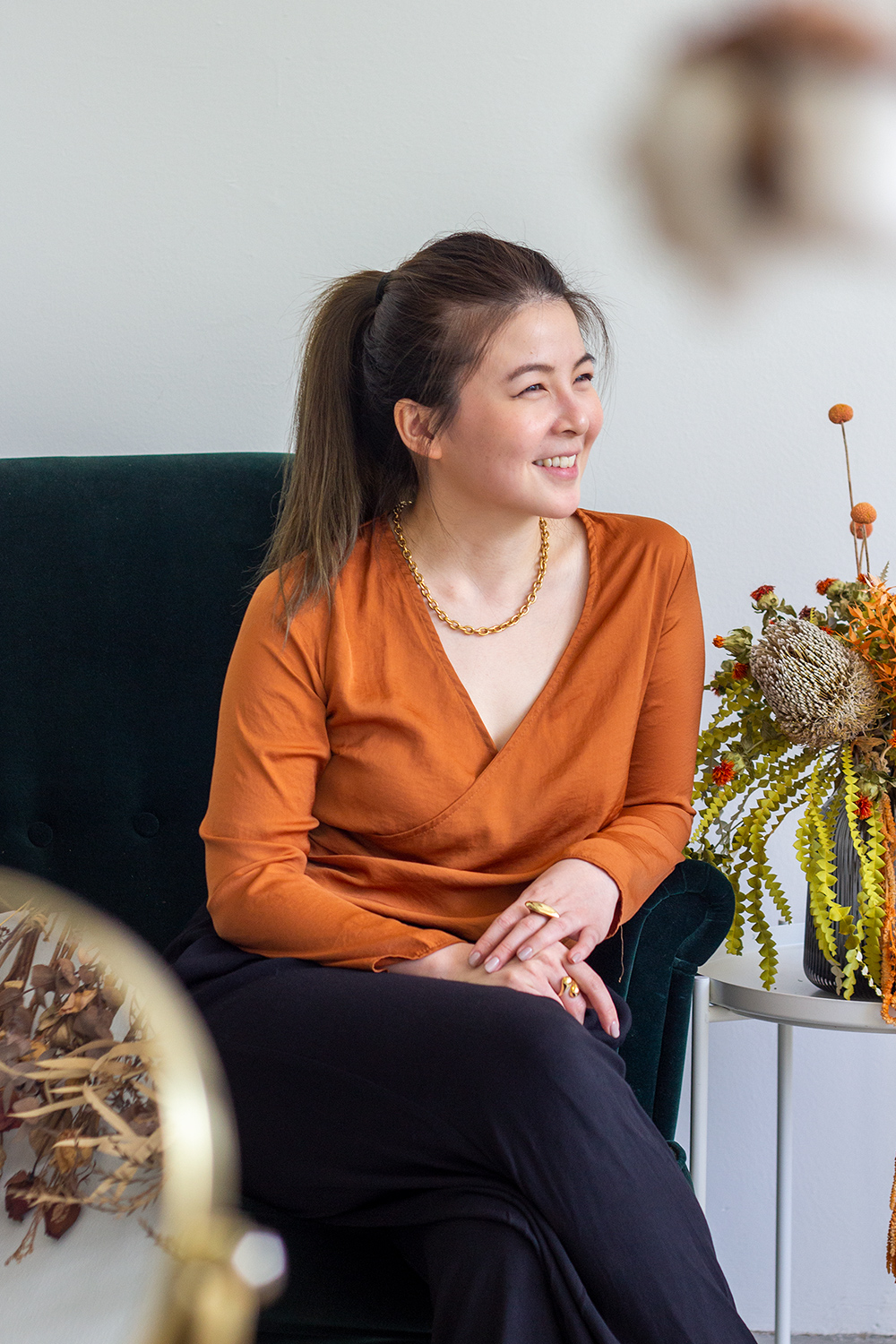 Pieces that grow and evolve with the designer
Gung releases a new collection twice a year, each metamorphosing from the last in subtle ways. However, the DNA of the brand will always remain the same throughout – quality everyday pieces that last offered at affordable prices.
In the earlier collections, each piece is made of brass but plated in nothing less than 14k gold or rhodium. Yinn also sees to it that everything is nickel-free so even wearers with the most sensitive skin are not left out.
Since the last few collections, Gung has introduced stainless steel pieces, which was what Yinn fell in love with in the first place. Not only are they lighter and more enduring, they allow for her to work with more shapes and design on the drawing board.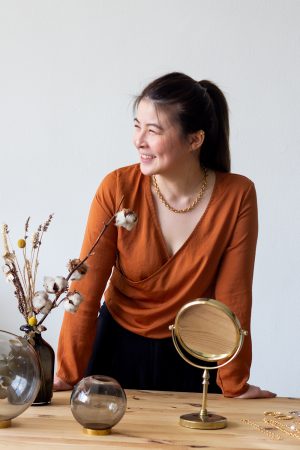 "Each collection is also limited edition, I don't recreate them once they're sold out," Yinn lets on.
Taking into consideration its personal touch in design, intimate source in story and fair consideration in styles and wear, it is easy to see how Gung has grown from a humble studio in Kuala Lumpur to become hot favourites across Malaysia, Singapore and Australia. Pieces sell fast in its standalone counters in Robinson's Four Seasons Place and The Gardens Mall, Yinn shares with delight.
Moving forward, Yinn hopes to increase the number of collections a year, from its current two to perhaps four. Having said that, she doesn't want to release collections just for the sake of it. It still has to stay true to and resound with her personal values in design and beauty.
After all, she's creating them for other girls like herself.
"Gung is made for the girl who is looking for statement pieces that you can wear everyday to express herself subtly, to shine without being too loud and have a say in her daily choices," she sums it up.
Shop the full collection at the official website here.
(Photos: Anson Siau)