During these difficult times, livelihoods have been affected, businesses are disrupted and dreams, diminished on a global scale. FirstClasse, in collaboration with Newswav, wants to help provide some much needed publicity to local businesses going through tough times with this latest #SupportLocal series. Visit our #SupportLocal page for more information.
---
FLUX allows subscriptions ranging from one month to 36 months, with the freedom in between to upgrade or downgrade according to your needs so you're never locked in.
In our modern day to day, we've arrived at an age where flexibility of choice is applicable to almost everything. Yet, even the most discerning tech-savvy consumer continues to get locked down when it comes to one very important part of their lifestyle – car ownership.
Everyone who intends to own a car goes through the same cycle of considering and committing to a surmountable amount of down payment or getting their bank credit tied up with a loan otherwise. Following the purchase, it's easily another five to ten years of installment to pay it off, all on a same car, on top of maintenance and other payment frills that come with owning a car.
That's exactly what Aziz Ayman intends to remove from the car ownership equation with FLUX, an all-inclusive car subscription service that affords all the benefits of having a car in your driveway, without the drawbacks.
"Just like Netflix where you subscribe by the month and get access to a myriad of titles, you can subscribe to FLUX, choose a car and have everything included from insurance to roadtax and maintenance," tells the CEO and founder of the service which launched in October 2019. "We're really trying to add a component of convenience to it."
Said convenience is seen to by a concierge service that comes with each subscription. It will see your car delivered to you, bring it in for maintenance when the time arrives, be on standby for emergencies like tire punctures or windscreen wiper change-outs, and even help you connect your Bluetooth to the car sound system if that's what you're having trouble with.
"You basically outsource all of those aspects of ownership to somebody else and just use cars as a service as opposed to having to maintain it, do the roadtax, pay the insurance," he tells. "That's why Flux was born."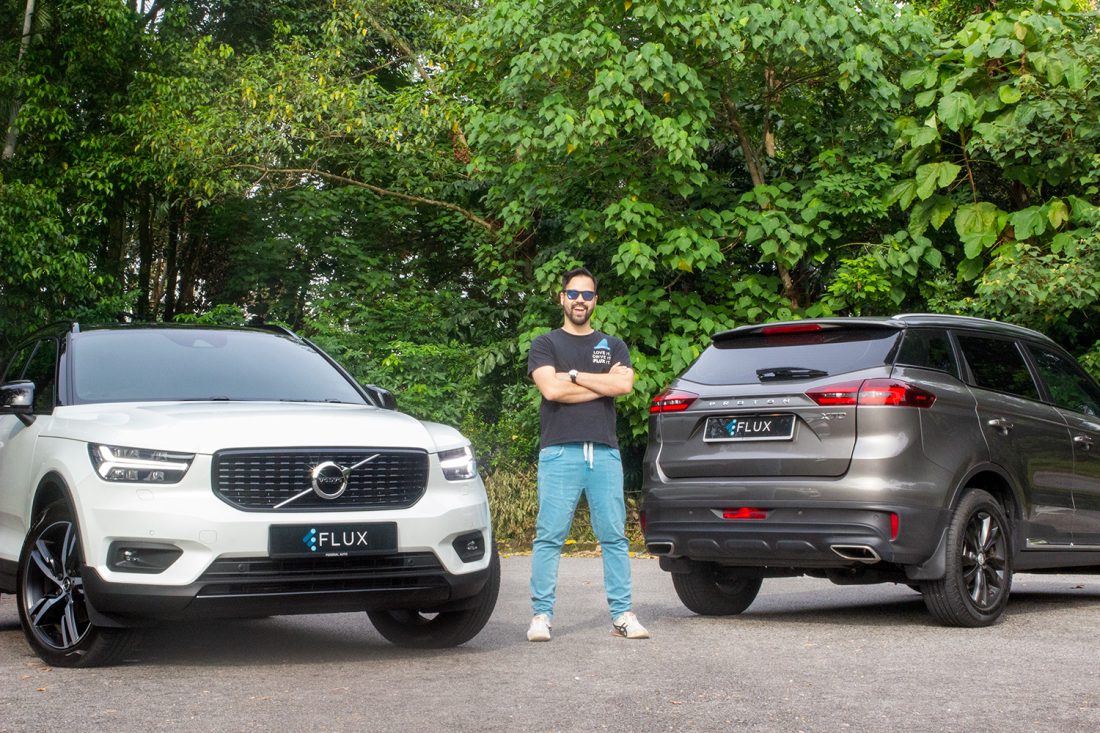 Flexibility of choice
On top of the convenience, flexibility is another thing FLUX is looking to provide. It allows subscriptions ranging from its shortest lease duration of one month to its longest of 36 months. In between, subscribers have the freedom to upgrade or downgrade according to their needs so they're never locked in.
"You have that option to swap cars during your subscription tenure," Aziz explains. "You can start off with a BMW 3 series with FLUX and if times are bad, you can downgrade to something more affordable. If your family is expanding, you can swap to a Proton X70 SUV, for example."
Your choices on FLUX are also impressive with 13 car brands in its portfolio for you to choose, from BMW and Mercedes-Benz to Nissan, Mazda, Isuzu or Peugeot, just to name a few.
Should you fall in absolute love with a particular car, there's also the option to eventually buy it. Launched just in May this year, there's now a subscribe to own option with equally flexible payment plans.
"We understand that there will be people who will want to own the car at the end of the day," Aziz says. "If they fall in love with the car, they can take it home and have the perfect car – if not, you can always subscribe to a different one."
"The core principal at FLUX is always convenience and flexibility, where that flexibility always relates to choice," Aziz reiterates.
It's not just with consumers that FLUX is offering that flexibility. The providers of their cars are benefitting from it too. FLUX doesn't own any of the cars on its portfolio. Instead, it works as merely the middle man connecting subscribers to automotive retailers.
"All our cars come from either the principals themselves, authorized dealers or used car dealers," Aziz clarifies. "We get them from a slew of sources. We work across the different parts of the supply chain from the automotive retail aspect."
Being the connector to both ends of the supply and demand chain, it is making things flexible for both parties. It has helped these retailers, who prior to this monetizes solely from sales and servicing, find another revenue of income.
"For dealerships, they usually only focus on sales. When sales are slow, they might have to discount their inventory to offload cars. With FLUX, we're giving them another option to monetise their cars. They can list the cars on the platforms, subscribe it out to individuals and generate profit on a monthly basis," Aziz exemplifies.

All-in-one exclusivity
Now that it's seen to providing convenience and flexibility to both sides of the equation, FLUX is looking at offering exclusivity. Already requests are pouring in for exotic cars, Aziz reveals.
"There's someone who asks for a Maserati GranTurismo on a weekly basis," Aziz shares. "There's also been a request for a Mercedes-AMG A 45. Superbikes as well."
It's something they're looking into, but not something they're ready to roll out until they have everything in place.
"We want to get there but we want to get there right. When you're at the exotic car level, it's a different experience you want to deliver, even when you're just delivering the car to a member for the first time," Aziz explains. "You want to be able to deliver something that matches the expectation. We are working on it, it's in the pipeline, but it maybe won't look exactly like the current FLUX product that we have."
Concurrently, the team is working to spread FLUX's footprints nationwide and eventually be a champion for subscription in Southeast Asia.
"It's a work in progress. We're continuously going out there and educating people," Aziz tells. "When a subscription-based model becomes more well known within Malaysia, it will get easier as time goes on."
Having seen what FLUX can achieve in under 10 months of operations, it's a premise that looks highly possible, expectations and all.
Learn more about the service or get started on a lease at the official website here.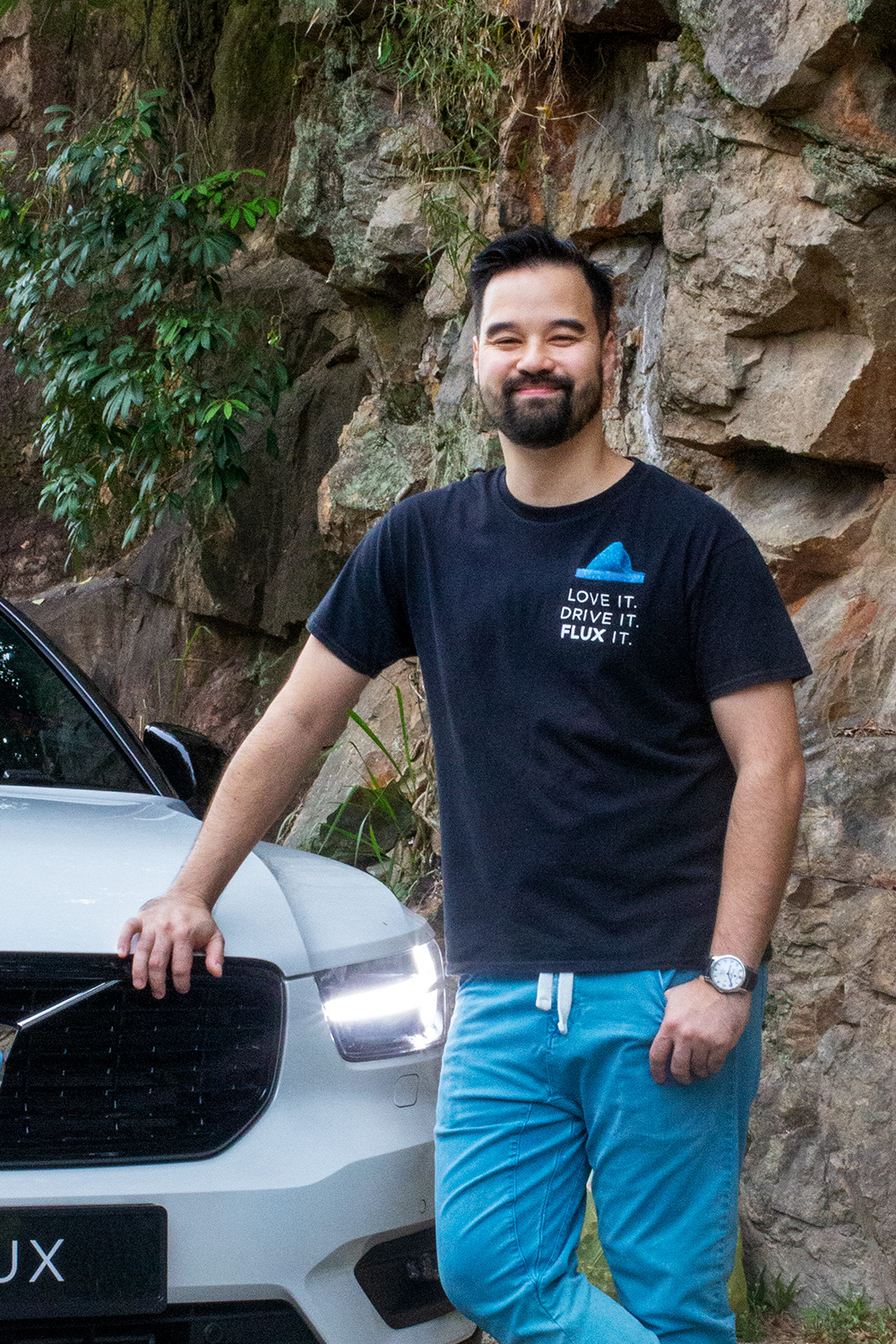 (Photos: Anson Siau)