If you've ever tried to shop around for the perfect birthday cake, gift box or festive treat, you'll know that there's no shortage of bakeries, patisseries and dessert shops to choose from. 
Among the mind-bogglingly endless array of boutiques and confectionery outlets, Elevete Patisserie aims to set itself apart with its unwavering focus on bringing an elevated experience to the way we enjoy desserts.
New customers might clock the spelling of the company's name and think it peculiar that the A in 'elevate' is replaced with an E. The extra E is no spelling mistake, but in fact a nod to the patisserie's founder, owner and head chef, Edwin Chan.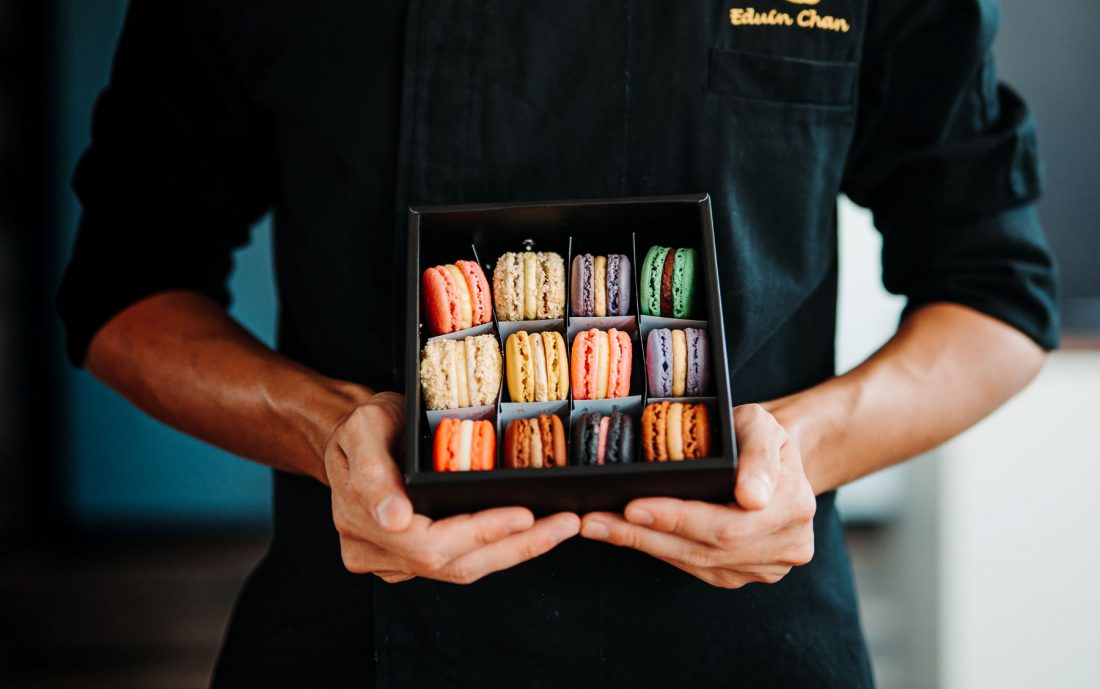 Elevete was founded in 2014 when Edwin began making French macarons in his parents' home kitchen, supplying the baked goods to cafes and franchises. Impressed with the quality of the desserts, his growing customer base demanded he expand the offerings to include cakes, and he was happy to oblige. 
"I started to make opera cakes and strawberry fraisier types of cakes, but people at the time hadn't really started to appreciate that sort of thing, so we did more comfort cakes, like pandan gula melaka and salted caramel chocolate," recalls Edwin.
As Elevete's menu grew, so did its operations which became too large for its humble home kitchen setup. 
"The fridge was going into the living hall, the equipment's was going to the living hall, my mom needed space," Edwin shares. "So we rented a house and continued doing all the things that we do, and now thankfully we've moved into a central kitchen."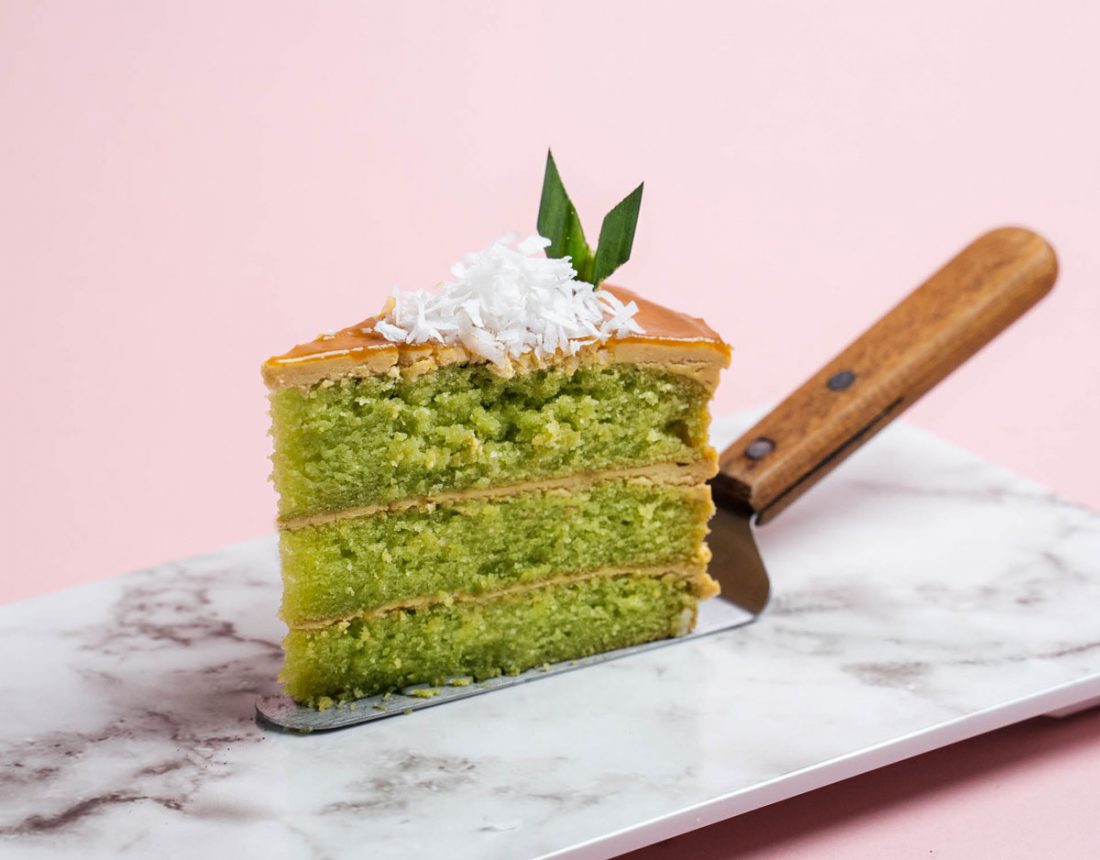 The move into a bigger facility came at just the right time, allowing his team to venture into more European-style cakes like entremets and petit gateaux, just as locals started developing a taste for them. However, the comforting, down-to-earth desserts that have earned their place as fan favourites will remain integral to the menu. 
"I will say at the end of the day, it's about flavor, good flavour. So that's what we really focus on. Our lemon poppyseed cake is truly a lemon and poppyseed cake," the chef shares about how he caters to the flavour-driven taste palates of Malaysians. "Sometimes a dessert can look nice, but when it goes into your mouth, you realise, 'Ah, these are just for Instagram'."
Navigating the sugar rush
While festive periods have always been hectic for dessert shops, the past year of MCO has taken things to a whole new level. Edwin says that during special occasions and festive seasons, the team sometimes wouldn't sleep for up to three days, due to the spike in orders. Similarly, the new circumstances when the pandemic first hit brought a huge wave of demand.
"The first MCO was really crazy because people in the beginning just thought it was a day off work, so we had customers buying 15 cakes just to give to all the friends and co-workers they were missing." 
Lately, Edwin has observed that more people are interested in gift box sets, especially one that make an impression visually. Looking to serve that need, Elevete now offers 'dessert tables' that bundle a selection of cakes, macarons and cupcakes of the customer's choice, presented in a well-dressed package.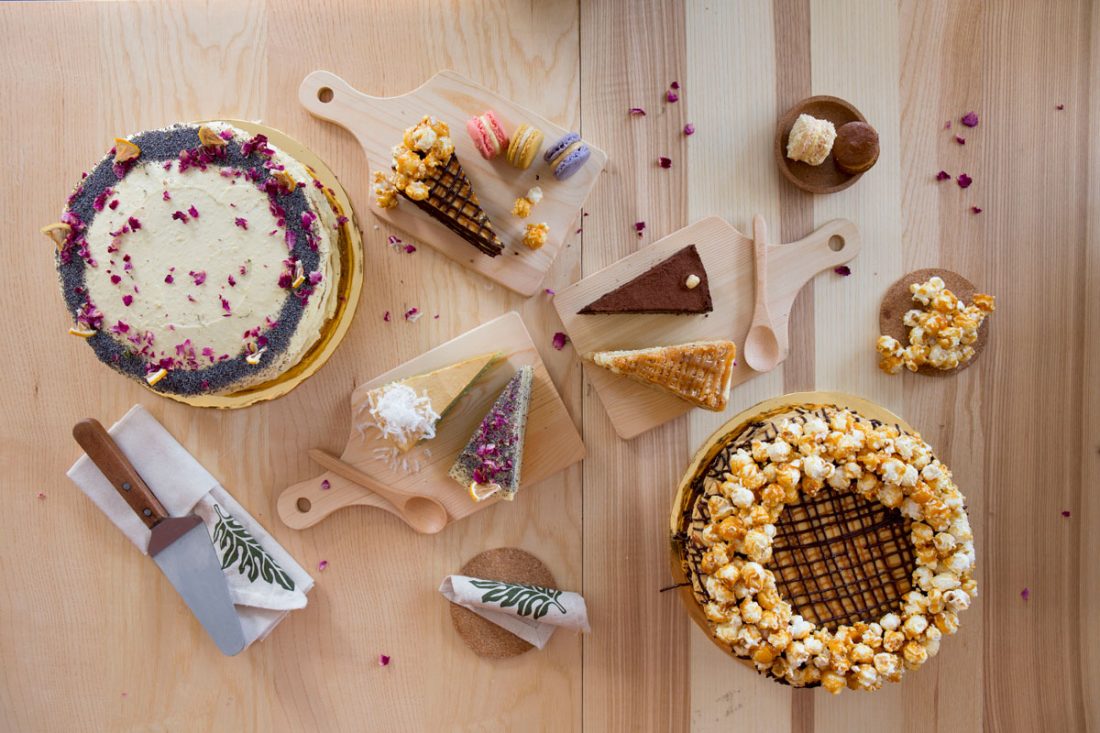 While Elevete's offerings range from decadent fudge brownies to elaborate, two-tier designer cakes, the one dessert Edwin always finds himself coming back to is his first love, the macaron. 
"I enjoy macarons, because macarons are the hardest thing to make. Every single day when we make it, there is still variation," he explains. "The rain can be a cause of it, or it could be because of how long you rest it. Every time I put my hands on macarons it's fun, because it's always different. 
This strong affinity for making macarons has proven to be a recipe for success, as the colourful French confections have consistently ranked among Elevete's most loved desserts.
'Everyone's birthday is our birthday'
It's not just the gratifying craft of making quality desserts that keeps the Elevete team grinding through sleepless baking sessions to fulfill seemingly insurmountable piles of orders. For Edwin, the real spark of joy in this line of work is seeing the products bring happiness to customers. 
"It's the times when we serve customers for their kid's first birthday, and a year later they come and find us for the second birthday. Then before you know it, the customers will say, 'Hey, this is the third year you're baking for my kids'," he says about the most memorable moments from this journey. 
View this post on Instagram
Receiving notes and compliments on his handiwork is always a high point. Recently, a delivery partner's child sampled some of the macarons and cakes, enjoying them so much that she made a drawing of them to give to Edwin.
"That's why we work so hard every day to meet each order, we know that it's going to be part of someone's celebration, which is very important," he adds. "Everyone's birthday is our birthday."
"I always say, we need to count the smiles, not just the orders."
Photos courtesy of Elevete Patisserie