During these difficult times, livelihoods have been affected, businesses are disrupted and dreams, diminished on a global scale. FirstClasse, in collaboration with Newswav, wants to help provide some much needed publicity to local businesses going through tough times with this latest #SupportLocal series. Visit our #SupportLocal page for more information.
---
It's more than just about looking good in a suit at Connoisseur Bespoke Tailoring. It's the complete package of looking, speaking and carrying yourself well.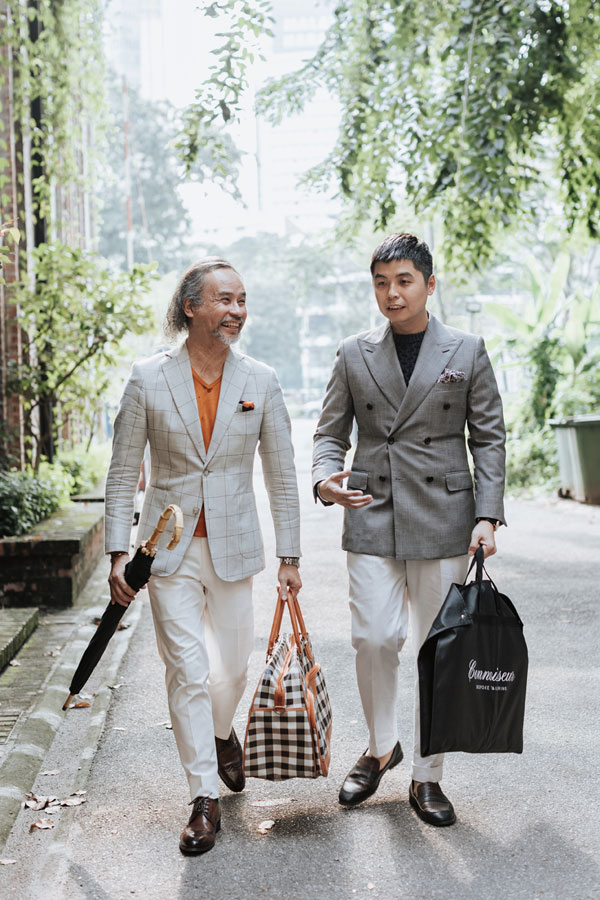 No matter the occasion, no matter the person, nothing makes a look quite like a well-fitted suit. It spells business, style and character, all at the same time.
Every person – man or woman – also has his or her own suit waiting to bring out the best in them. That's exactly what co-founders Karl Yee and Isaac Hor of Connoisseur Bespoke Tailoring seek to help do with their made-to-measure tailoring services.
Don't just call them tailors, however. They're not just a place to walk in, place an order for your suit and walk out. You won't find the typical wooden wardrobes with suit samples neatly hung up on display. Every suit journey here begins with a story – your story.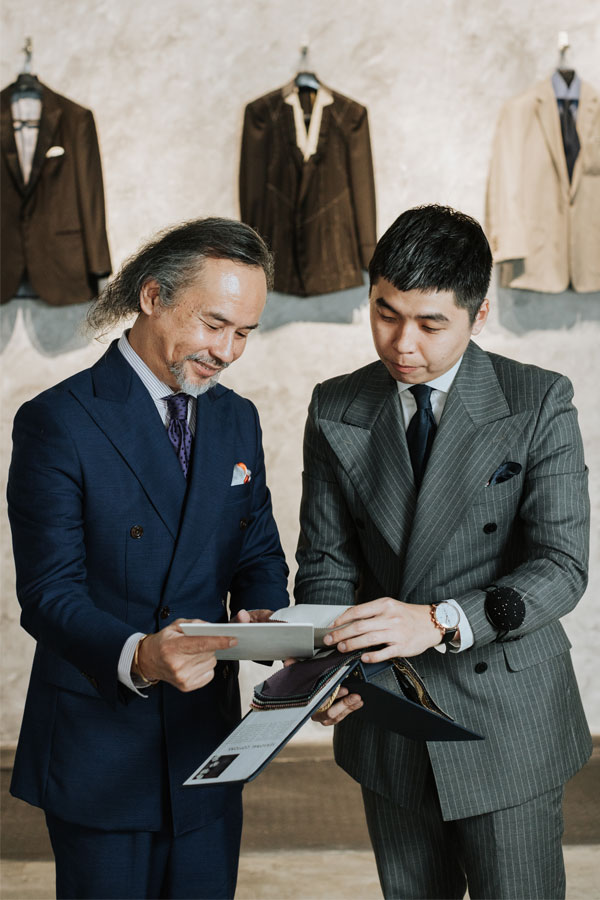 "We love learning about our clients' stories," tells Karl, an image consultant certified by the Academy of Image Mastery in Singapore. "These stories are important because a professional accountant or a lawyer will dress very differently from a creative. At the same time, just because you're an accountant or a lawyer doesn't mean you only have to wear black suits. We sit down with the client, learn their personalities, their lifestyles and their reasons for getting a suit and introduce them to styles based on that."
"Everyone has another side to them outside of work that they can show off even at work," adds Isaac, a fitter with close to ten years' experience in measuring and making suits of perfect fits. "If you wear suits a lot, why don't let your real personality shine through a little, maybe with a little splash of colour or floral design for the inner lining?"
Connoisseur Bespoke is proud to be the first in the country to marry Karl's image consulting with Isaac's perfect fitting to create faultless suits for each and every one of their customers, from physique to personality.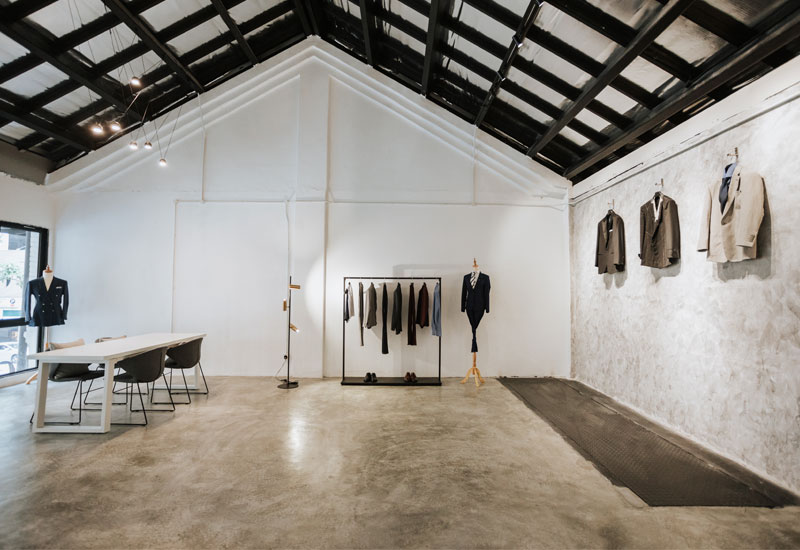 Custom-made for physique to personality
Enter Connoisseur Bespoke's boutique in The Row at Jalan Doraisamy and you'll be immediately transported to a quiet slice of minimalist haven, where Scandinavian-inspired décor punctuates a sprawling waiting room.
Here is where the first part of your fitting begins – a chat with Karl and Isaac. Upon learning the who, what, why and where of your suit requirements, they will then guide you through the many materials and styles.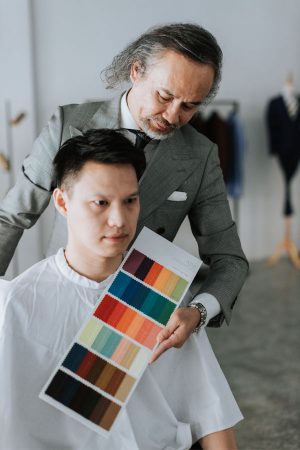 Connoisseur Bespoke uses only the finest fabrics from Italy and UK, stitching confidence and class together with materials from Holland & Sherry, Loro Piana, Lanificio Cerruti, Ermenegildo Zegna, Dormeuil, Standeven, Carlo Barbera, Vitale Barberis Canonico and more. The classic pure wool suit is also on the list here, made breatheable in our intense heat with lightweight wool.
"There are many benefits to pure wool," Isaac informs us. "It is more wrinkle-resistant, it retains its shape better, repels moisture, is comfortable and versatile in all seasons, and is fire resistant."
Colour and design come next. The offerings at Connoisseur Bespoke range from a vibrant breadth of solid colours to extravagant prints for customers to express themselves.
"Things can be flamboyant yet professional. There are dress codes, but you can dress within the dress code yet add a splash of your own personality," Karl suggests. "Whether you are bold and dramatic or subtle and minimalist, it's always nice to show your playful side, let people know a little bit about your personality."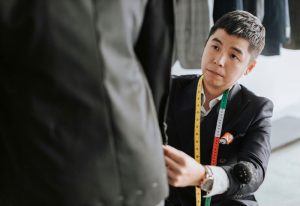 Once all the decisions have been made, you will then be escorted to the fitting hall where Isaac will work his magic. Inch for inch, millimetre for millimetre, he will measure, fold, pin and tape down all your vital stats for the perfect suit. To help achieve better proportion, some optical illusions are also employed with colours and placements.
"On top of just taking measurements, I also consult the client on what cut will look good on them," Isaac offers. "There are little things that can compensate for insecurities, like how high or low the buttons should be, how broad the shoulders can afford, and how tapered or fitted to create slimmer or taller silhouettes."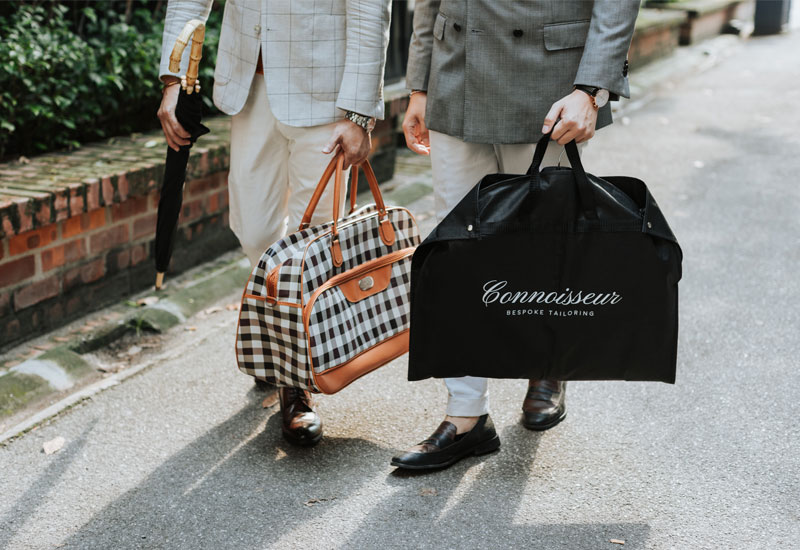 "It's not just what you wear, but also how you carry yourself"
A suit sets the perfect visual of style and character but ultimately it is the person wearing the suit that gives it substance. That is why Connoisseur Bespoke also offers image consultation on the side for those looking to embody the full package.
"We wanted to marry good self branding with good dressing," tells Karl. " That includes one-on-one coaching sessions on how to maximise appearance, behaviour and even communication. Image is a whole package – it's not just what you wear, but also how you carry yourself."
Companies looking to train and dress their employees have also come to Connoisseur Bespoke. Deloitte, Omega, BMW and the Malaysian Philharmonic Orchestra are among their list of happy customers.
Beyond training to speak and carry themselves, Connoisseur Bespoke also tailored new corporate uniforms for them based on the brand DNA and identity for a full encompassing branding.
It's more than just looking good in a suit at Connoisseur Bespoke, although that's one aspect Karl and Isaac have got down pat, with themselves, the brand and, most importantly, their clients.
It's the complete value of looking, speaking and carrying yourself well for the complete package.
To learn more about Connoisseur Bespoke and their services, or to set up an appointment, log on to the official website here.
(Photos: Connoisseur Bespoke Tailoring)