Whether it's used to flavour wholesome meat stews or drizzled over a couple of soft-boiled eggs, soy sauce is one of the most invaluable and irreplaceable condiments in any Asian kitchen. Yet, despite its importance, we take this rich, savoury black gold for granted – often opting for mass-produced varieties to flavour our everyday dishes.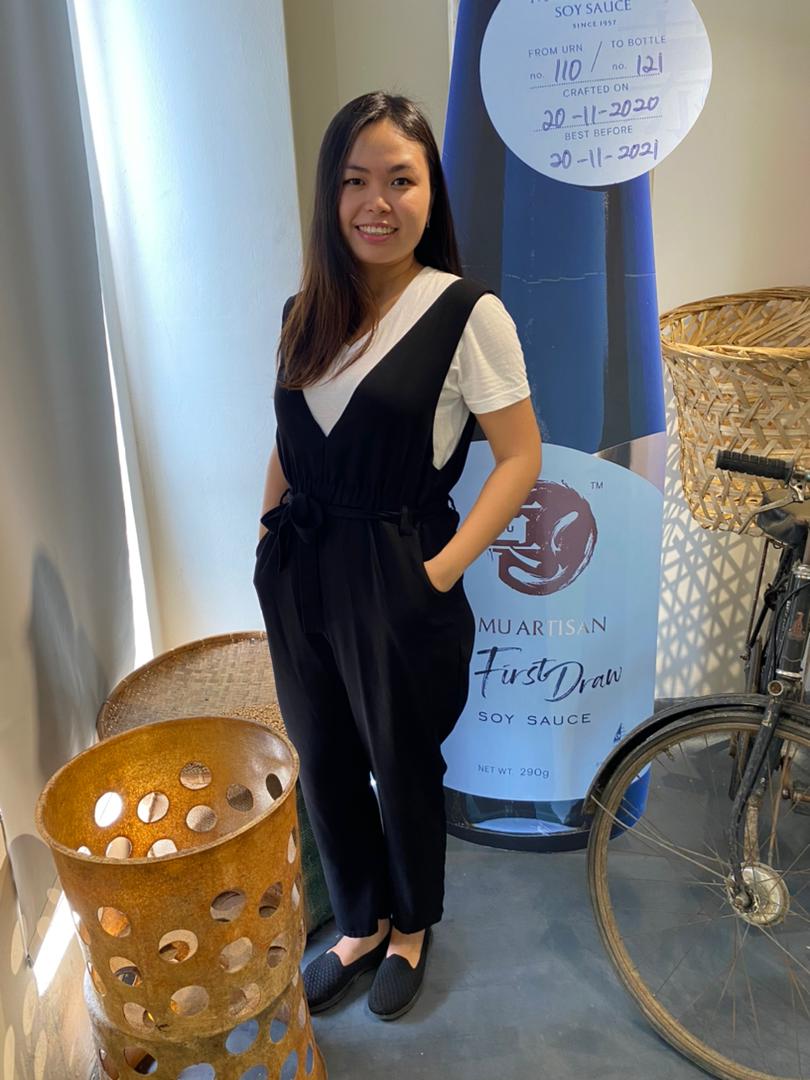 We speak to Shirley Chia, the third generation traditional soy sauce brewer of Xin Seng Fatt and the founder of her own label, Mu Artisan. According to her, the best way to discern the quality of the unassuming soy sauce is by simply serving it with something plain – such as steamed white tofu, which she also reveals is one of her favourite ways of enjoying her label's soy sauce.
"Whether you eat it hot or cold – if it has a rich fragrance, and complex yet clean taste – you know it's good," she shares.
Despite having grown up around the business of soy sauce brewing – with Xin Seng Fatt operating since 1957 – Chia didn't join the family business until much later, after woking in private and investment banking for 11 years.
"Maybe it was something like a mid-life crisis!" she jokes. "My parents were having challenges running the business due to ageing, and I was thinking about how I wanted something that was more satisfying, meaningful, and within my control."
It was then that Chia decided to continue the family legacy, while at the same time, helping to spotlight the traditional heritage of art soy sauce-brewing in Malaysia. She established Mu Artisan in 2019, the name derived from the company's name Musee which she founded three years ago.
"Musee comes from the French word for museum, Musée, because I want to build a food museum one day, and soy sauce is such an interesting product that can be preserved."
Both Xing Seng Fatt and Mu Artisan share the same brewery, but unlike the cost-effective former – which mass produces soy sauce for commercial use and F&B distributions – Mu Artisan soy sauce calls for the use of more high quality, pure ingredients. The latter also differs through their production processes – crafted in small batches, using small clay brewing urns rather than giant fibre thanks, and naturally fermented underneath the sun.
"We use non-GMO soy beans, organic soy beans, and other organic ingredients," Chia tells. "Mu is 100% natural, without any taste enhancers, colourants, or preservatives. The process is pretty much the same, just the SOPs for brewing are different."
View this post on Instagram
The fermentation period of the soy sauce also differs greatly. Commercial breweries only leave their soy sauce to ferment for 3 – 4 months, Mu Artisan stretches the period up to 9 – 12 months. Chia likens the extended brew like ageing fine wine, allowing the soy sauce to develop deeper, richer, and cleaner flavours with a silken texture.
After fermentation, the first layer of soy sauce is collected and bottled – resulting in Mu Artisan's signature product, the First Draw Soy Sauce. It contains 100% of the first extraction of soy sauce, boasting a full-bodied taste, rich fragrance, and and underlying punch of sweetness. Chia advises consumers to use First Draw as a drizzle on cooked dishes or as a dip, allowing the pure flavours of the soy sauce to truly shine.
A lighter and more savoury alternative is the Organic Bean Soy Sauce, which she says is best if you need soy sauce in larger amounts when cooking, such as in stews and braises.
One of the challenges that Chia admits to facing with Mu Artisan is the consumer's attitude towards soy sauce. The product is so often used, yet we neglect to look out for what exactly goes into each brew. With her label and attention to detail, Chia hopes to educate consumers on why procuring excellent, high quality soy sauce should be the norm, even if it's just to flavour a couple of soft-boiled eggs.
"People generally cannot accept that soy sauce can be artisanal. They can't see soy sauce as more than just a grocery product," she expresses. "They think 'it's just soy sauce' – why do you need to do so much for it? But it's not just soy sauce. People can appreciate artisanal coffees, breads, and cakes – why not artisanal soy sauce? It's a craft that requires a lot of effort, time, skill, and resources to brew it. You eat it everyday, why wouldn't you want the product to be good?"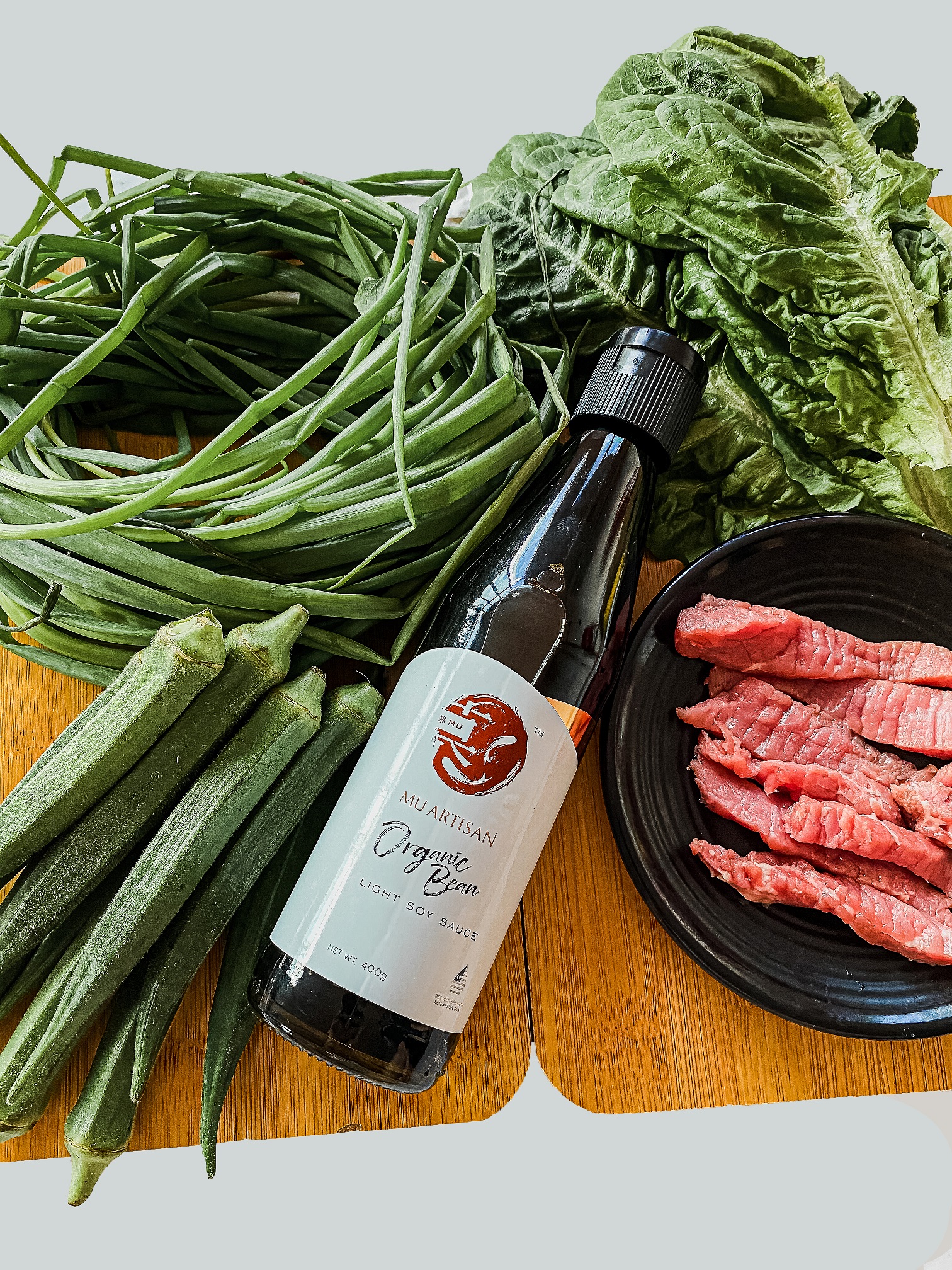 To get both supporters and new consumers excited about soy sauce, Chia puts her creative spin on traditional soy sauce by diversifying its flavour offerings, starting with the Gula Melaka Soy Sauce, which brings another depth of sweetness to the soy sauce.
"I always wanted to make soy sauce that proudly represents Malaysia, and one of the things I felt represented the country well was Gula Melaka," she shares. "So we mixed it together with the soy sauce and it just ended up tasting so good! You can eat it on grilled steaks or seafood, or even with fruits like avocado and mango."
Every year, Mu Artisan also releases special editions soy sauce to keep the brand's creativity flowing, particularly around the Chinese New Year period. This year, the company unveiled a trio of First Draw Soy Sauce, a special release that's a product of a 2-year fermentation, where triple the amount of soy beans were also used in production.
Since the label's inception two years ago, Mu Artisan has slowly carved a name for itself both in the Malaysian F&B scene and in local kitchens. They have been used in restaurants such as the now-defunct Sitka, Beta KL, and RuMa Hotel's ATAS; and with locals spending more time cooking at home during lockdown, Mu Artisan's handcrafted soy sauce has risen in popularity to help make a dramatic different to home-cooked dishes.
Chia's passion is evident when she recounts the story of how she first brought out her product in blind, but hopeful faith. The First Draw Soy Sauce first made its appearance at a Chinese New Year bazaar in boutique mall Publika, when the brand had yet to exist.
View this post on Instagram
"I started out without any branding or brand sticker, but I just thought – let's try it out!" she recalls. "I just used a white label printed using an office barcode printer. Now, we have a proper logo and branding, we can be found at Qra grocers, and we have plans to expand into the Singapore market soon. In Malaysia we'll keep it to niche markets, at least for the First Draw since it's such a limited produce."
Even with Mu Artisan's growing success, Chia also admits that oftentimes she looks back and ponders what could have been, but assures that she has no regrets starting her journey in her family business.
"Every morning I keep asking myself 'Why did i make this decision?'", she says with a laugh. "The battle is everyday, because it's just so different! The satisfaction and drive are different. Of course I miss my colleagues and banking life, but right now it's a different stage of my life. And without the experiences of my previous job, my company probably won't be how it is right now."