Perhaps you've tried the combination of beras Salleh and Rumie in the Bouchon Enfin's Wild Rice Bowl, or had a sweeter taste of black pulut in Chocha's addicting rice custard with jackfruit and puffed black rice. If you've ever noticed something particularly special about the dish, know that you've tried Langit's heirloom rice at least once – and probably thought that this was no ordinary rice.
From the highlands of Sarawak to your plate, The Langit Collective is a social enterprise that's dedicated to bringing organic, heirloom rice to today's urban foodies.
"We always get excited about Japanese rice or even Korean rice, but we never knew that we had such great quality rice that's just grown on our country's soil!" shared Melisa Lim, Co-Founder and one fourth of the Langit team.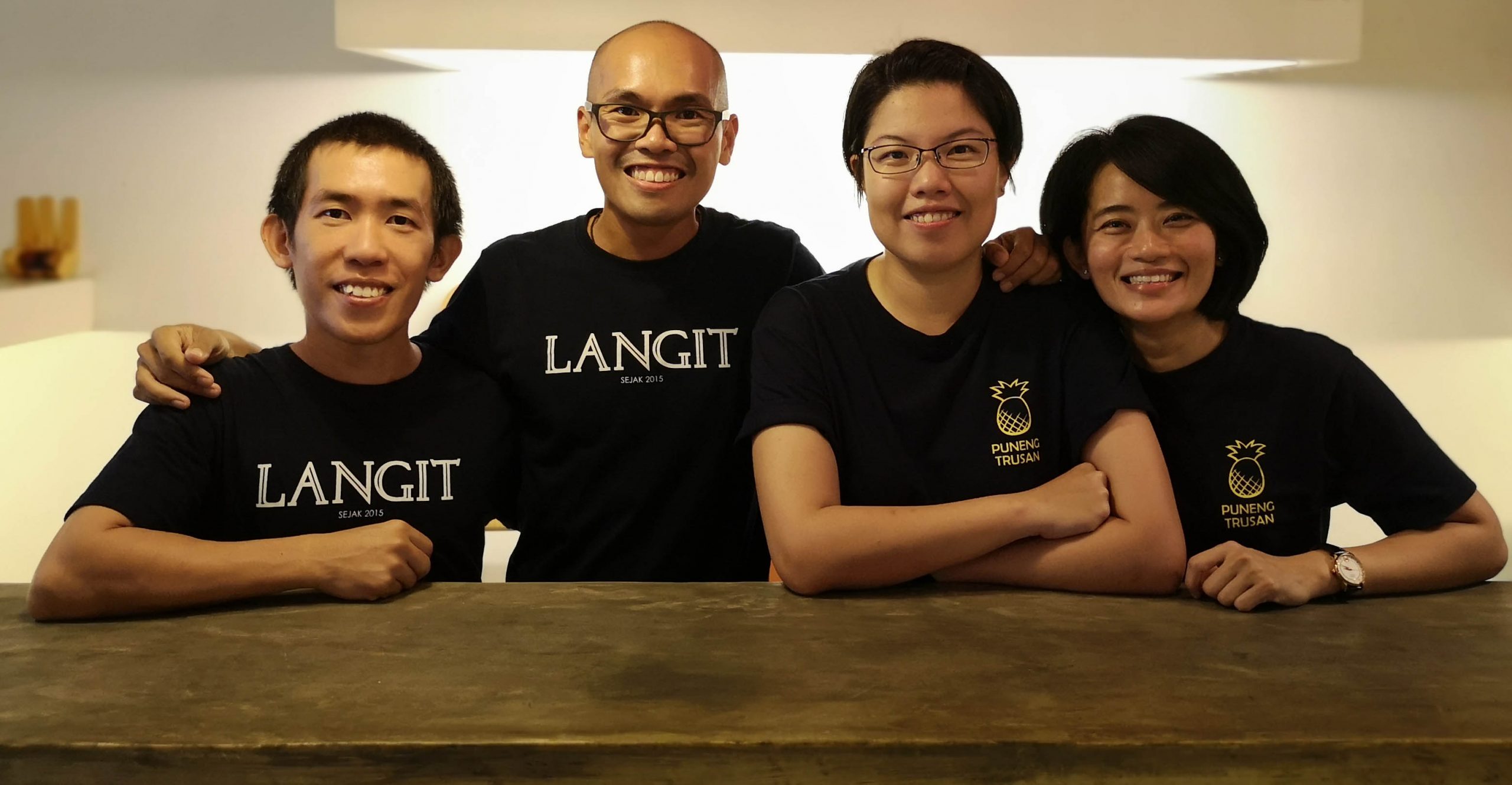 Founded by Chan Zi Xiang, Melisa, Lilian Chen, and Chia Yong Ling, Langit was an idea that grew organically when the four of them met as colleagues almost 7 years ago when working as rural community organisers in Sabah and Sarawak. It was when they first tasted the rice from the region of Lawas, that they realised that the rice tasted totally different compared to the commercial ones we often tuck into.
"It was the best rice I'd ever tasted!" Melisa recalls. "After that initial discovery of the crops, we worked a lot on the ground and constantly experienced the different challenges of rural communities – which led us to thinking what else could be done for these communities in rural areas."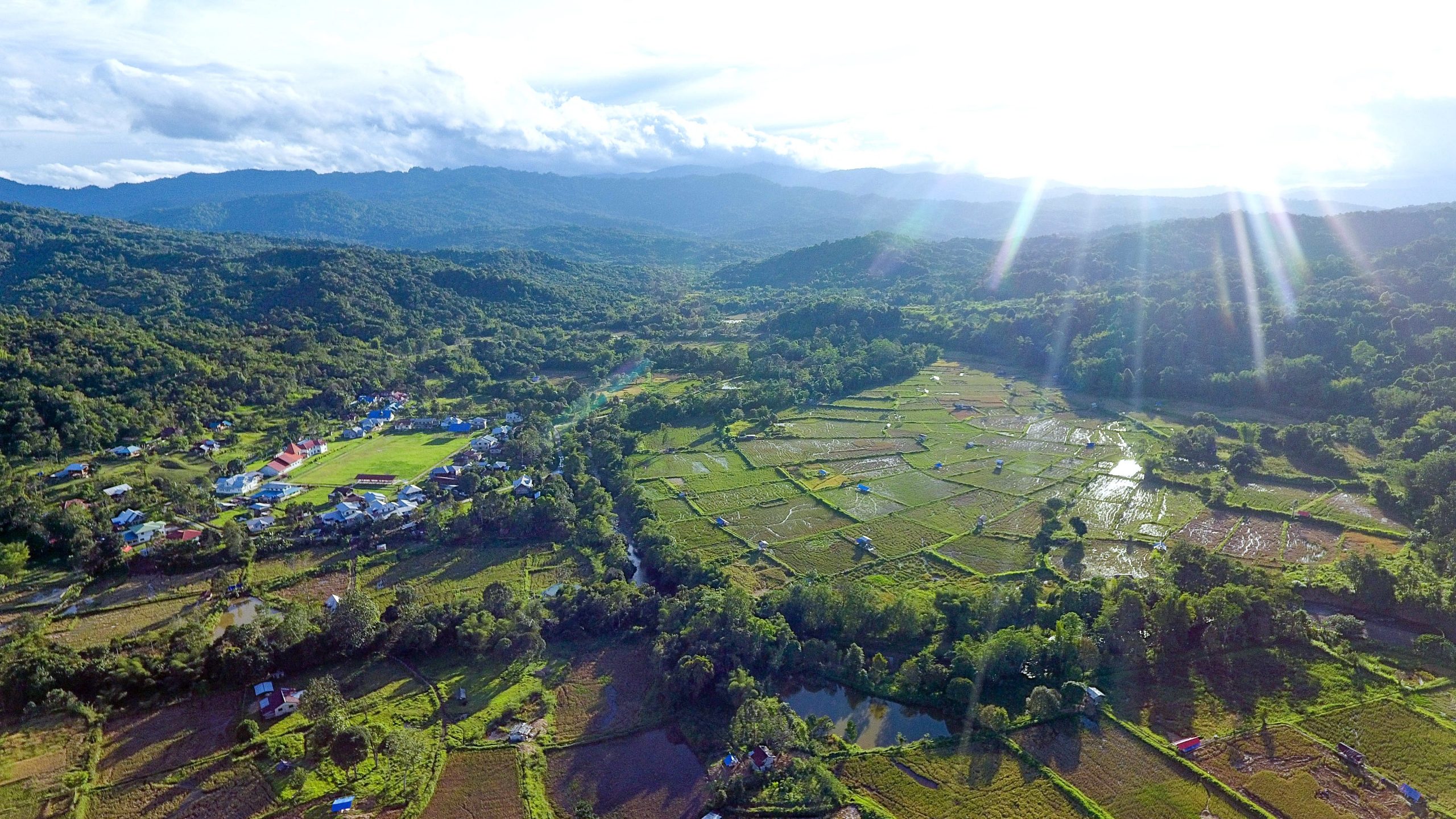 While there were the Lun Bawang rice farmers already growing their own crops in the Long Semadoh Valley in Lawas, these farmers faced difficulties with the supply chain and getting their product to urban markets due to their remote area. And to Melisa and her team, it proved to be a real shame that those living in the metropolitan areas weren't able to experience the different flavours and textures of the indigenous rice varieties.
"It started with us lugging back 30kg of rice, and selling it through Facebook to our friends to sort of test the market," Melisa shares. "Within two days, the rice was sold out! Maybe we shouldn't have taken that validation so seriously considering they were our friends and family members – but things just snowballed from there."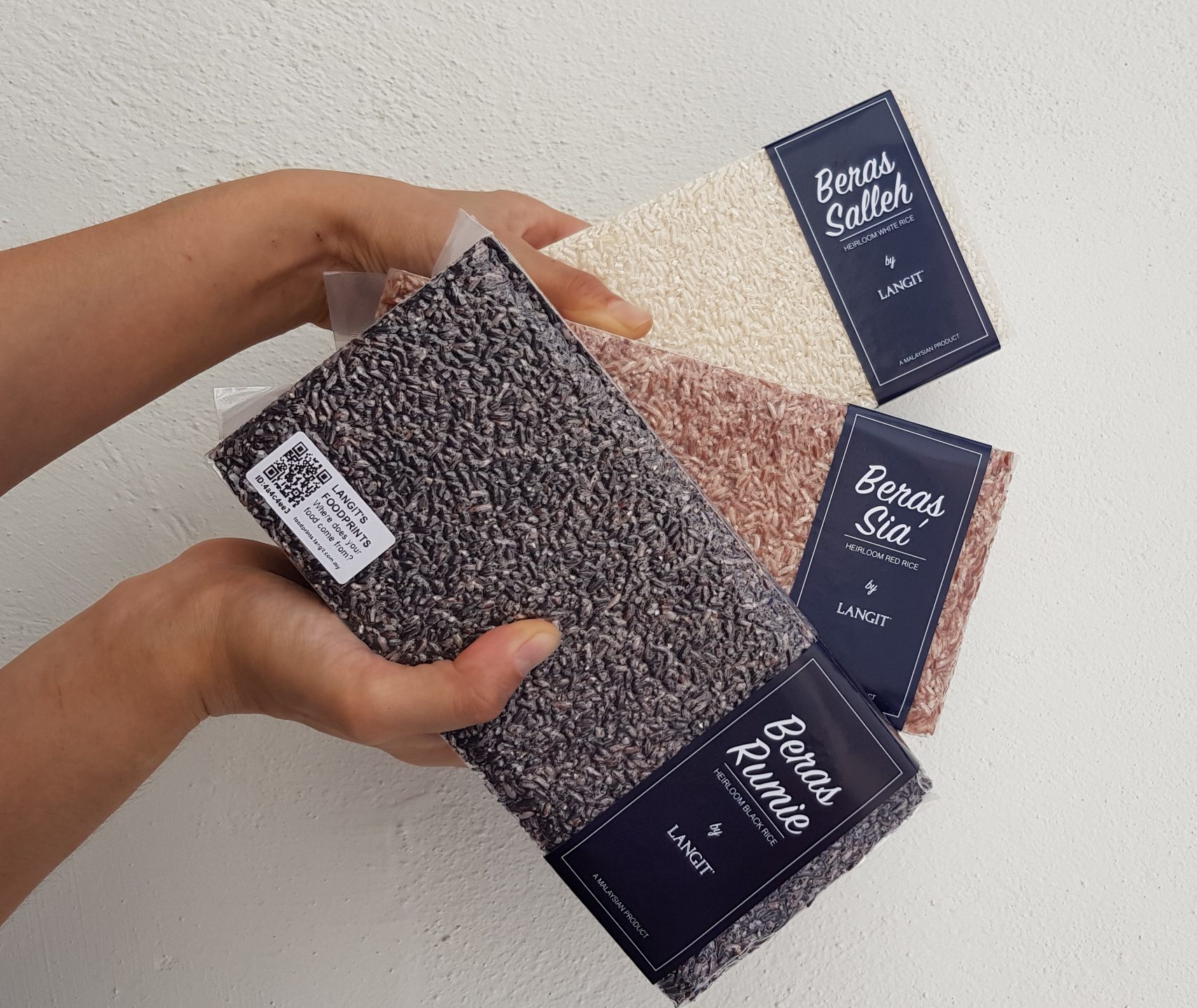 "It really started at the possibility of bringing a solution to a community we were passionate about – structuring a fair pricing system so that the farmers will get what they should get for their prized products, while bringing this unique rice to urban palates in the West."
Naturally (and sustainably) ingrained in tradition
Unlike commercial rice production where farmers purchase designated, genetically modified seeds that prioritises maximum output and yield, Langit's range of Borneo rice is grown using heirloom or heritage seeds. As part of a very traditional way of farming, these seeds have been passed down through generations, where after planting, the farmers will save the best seeds for replanting the following year.
"Our farmers have been using the same varieties for at least three generations," Melisa explains. "Some of them even do barter trade and swap seeds to promote the rice's continuity. The heirloom seeds are also non-GMO, and only the best seeds are used for the next season – which ensures a naturally stronger growth of the rice."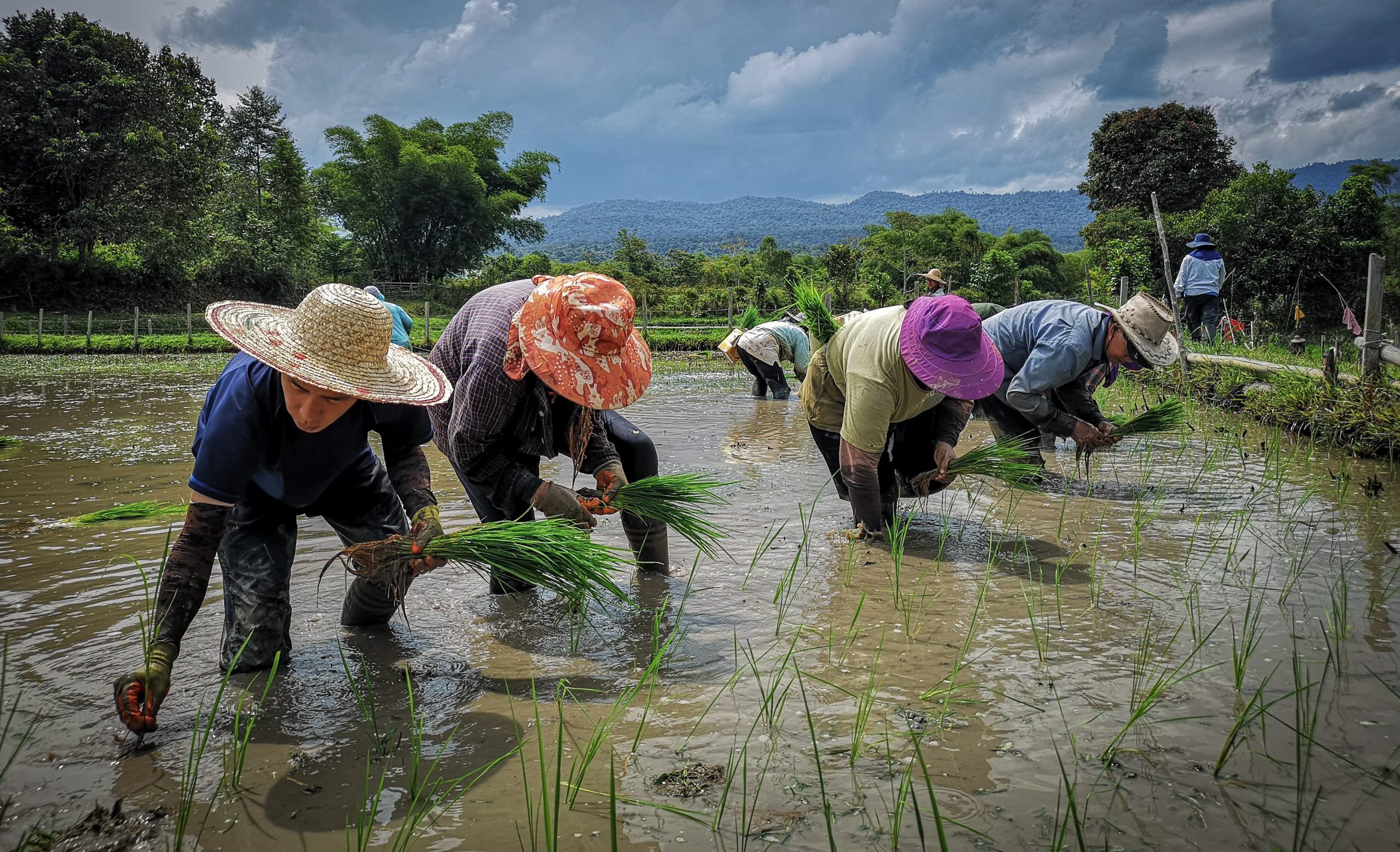 The farming practices of the Lun Bawang farmers also make up the biggest differentiator between them and commercial rice, where manual labour is favoured over machinery. The rice are also grown in a pristine environment, in the naturally rich biomes of the Long Semadoh landscape that boasts great biodiversity – from mountains surrounding the paddy fields, to crystal clear, naturally flowing river or spring water.
Another unique farming practice to ensure the cream of the crop is the use of water buffalos, which play an important part of the farming process.
"We usually visualise water buffalos hard at work tilling the land as depicted in our school textbooks, but at the farm, they are treated like kings," Melisa tells. "After every harvest, the buffalos get released into the fields and they have their feast on the remaining stocks. Think of them as natural lawnmowers, and then they defecate to naturally fertilise the field. This keeps the land naturally in balance, so the farmers don't need to rely on modern techniques to manage plant growth and weeds."
"These traditional and sustainable practices work, they stand against the test of time, and it's something we want to continue encouraging, while trying to avoid the simpler transition to modern agriculture," she elaborates. "Sure, you can just spend one hour in the field spraying away the weeds and let everything die. But when everything dies, everything around it dies as well. It's these chain consequences that people don't see, so we're looking into different regenerative farming practices to try integrating with our farmers."
Knowing where your food comes from
Traceability has become an important element in purchasing luxury goods such as watches and diamonds – so why not food? For Langit, each vacuum packet of rice utilises its Foodprints traceable technology in order to connect the consumer with their rice farmers.
At the corner of each packet is a sticker with a unique QR code, where users can scan and view basic information such as the farmer's name and face, the rice variety, milling date, and origin of the rice.
Foodprints was a spin-off of sorts from an internal need, in order to maintain data transparency between Langit and their rice farmers, while ensuring that any issues with the rice can easily be traced back internally. The founders of Langit eventually thought of publicising some of this basic information to help raise awareness on what takes place beyond the product and at the same time, allow consumers to realise that what they're consuming doesn't come from a steel factory – but grown from the blood, sweat, and tears of a passionate person.
"It really makes a difference knowing how and where your food is grown," Melisa shares. "As consumers we usually only know a bit about the brand, but not so much about the story behind it. Some may think it's a bit premature of us to implement food traceability, but there's no harm in starting early and waiting for it to catch on!"
Offerings as diverse as the land
As locals slowly develop more discerning palates and Langit continues to grow in popularity, so do the latter's range of products. Now, The Langit Collective offers other local produce such as Sarawak pepper and ginger. With an existing relationship with the ginger and pepper farmers in Sarawak, Langit was able to collaborate with more industrious and ambitious community members to bring their product to the Malaysian Peninsula.
With the pepper farmers, Langit hopes to bring single-origin peppercorns to the West, since commercial peppercorns sold in markets usually consist of different varieties.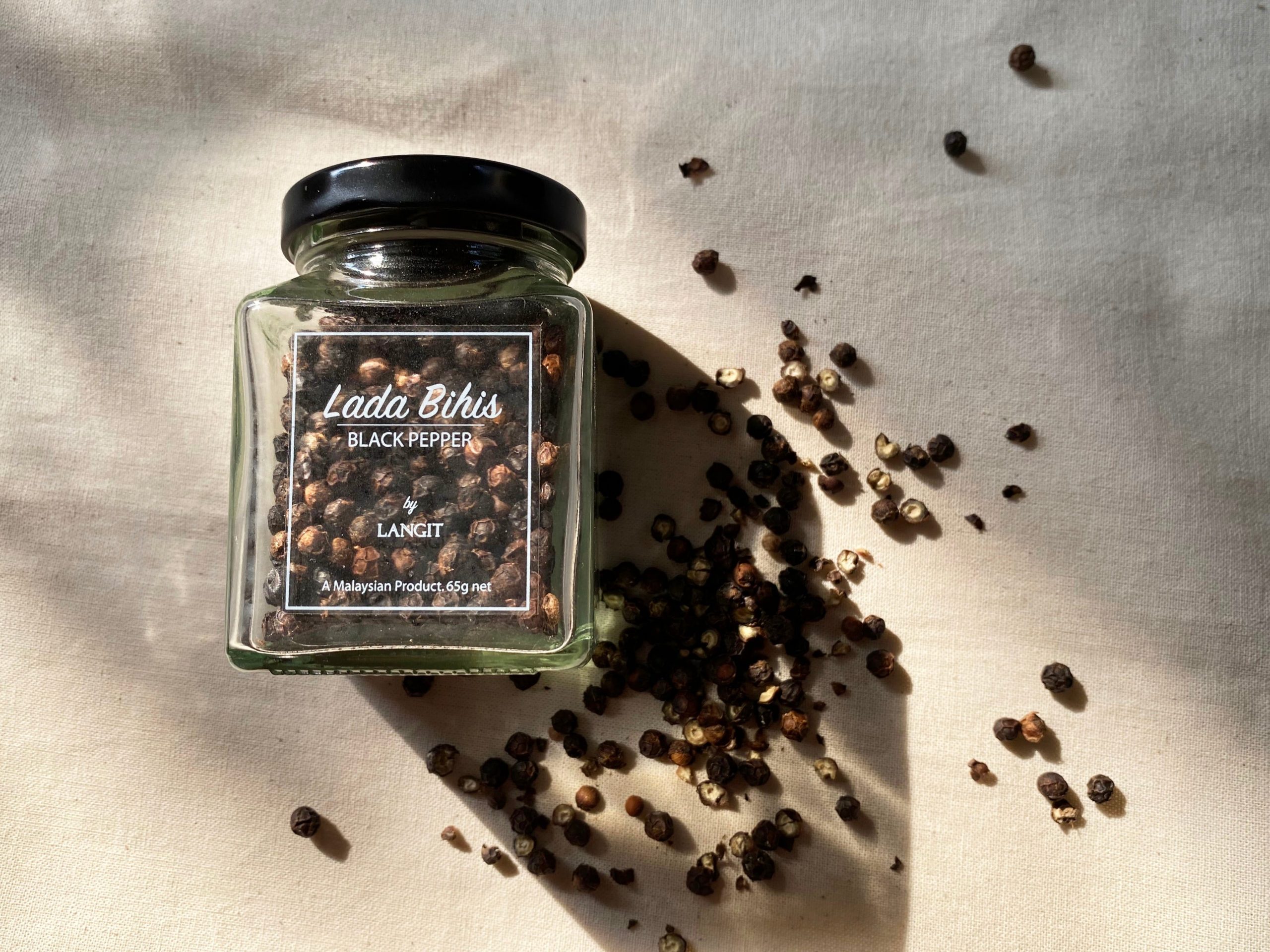 As for the ginger farmers, they have been growing ginger as their cash crop of two generations – but have never tasted ginger in other forms. So what Langit did was introduce drying and grinding the ginger into a powdered version – is a form that's more common for urban folks.
In another effort to support local, Langit has also begun extending its platform to slowly include other local artisanal brands, such as Mu Artisan Soy Sauce.
"As we grew our e-commerce presence, we got to know other peers within the artisanal food industry who share similar values of heritage," Melisa adds. "We thought – why not have everyone on this shared platform? We do have plans to expand this idea of a platform, but we have to make sure the brands match our values. It's important that we're not just another marketplace, and that we share certain philosophies to help bring a lot of value to both the brands and the consumers."