During these difficult times, livelihoods have been affected, businesses are disrupted and dreams, diminished on a global scale. FirstClasse, in collaboration with Newswav, wants to help provide some much needed publicity to local businesses going through tough times with this latest #SupportLocal series. Visit our #SupportLocal page for more information.
---
Founder and Creative Director of fashion brand Sayang, Dianna Yong, talks about how her label isn't considered 'sustainable', and why it's important to keep production to limited quantities at a time.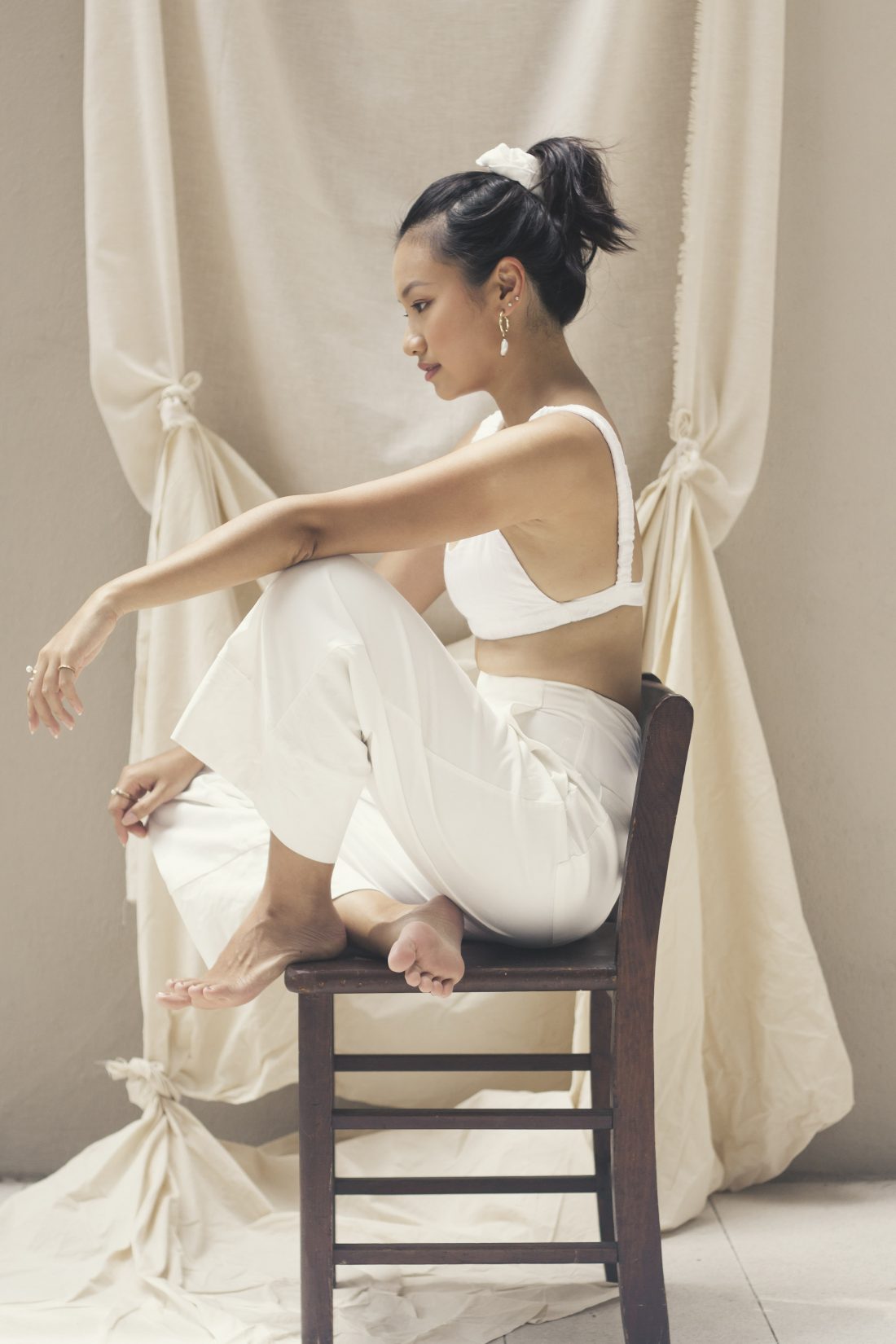 In today's fashion climate, it's slowly becoming less and less about shocking trends and more about timelessness and the impact it brings not only to ourselves but also the environment. We're encouraged to be discerning about the clothes we purchase and how they were made, as well as investing in truly timeless, versatile pieces, instead of following the next big thing. This rings especially true for Sayang, a local ethical fashion label that, according to founder and creative director Dianna Yong, is more mindful than sustainable.
Dianna has always been a creative at heart, and always carried an aspiration to start her own label. She started Sayang in 2018 after she moved back to Kuala Lumpur, following her graduation from the Los Angeles Fashion Institute of Design & Merchandising. Since she wasn't able to acquire a suitable job, she made the bold decision to go with creating her own fashion brand – but more environmentally-friendly.
"Each garment is handmade – designed, cut, and sewn by hand. Each piece may not be perfect, but perfectly unique."
Interestingly, Dianna doesn't actually describe Sayang as a sustainable fashion brand, believing that for a fashion brand to be truly sustainable, it shouldn't be creating any new products to begin with. Instead, she sought to make it known that her label would be called "mindful fashion" – mindful from the first stages of designing to the end product.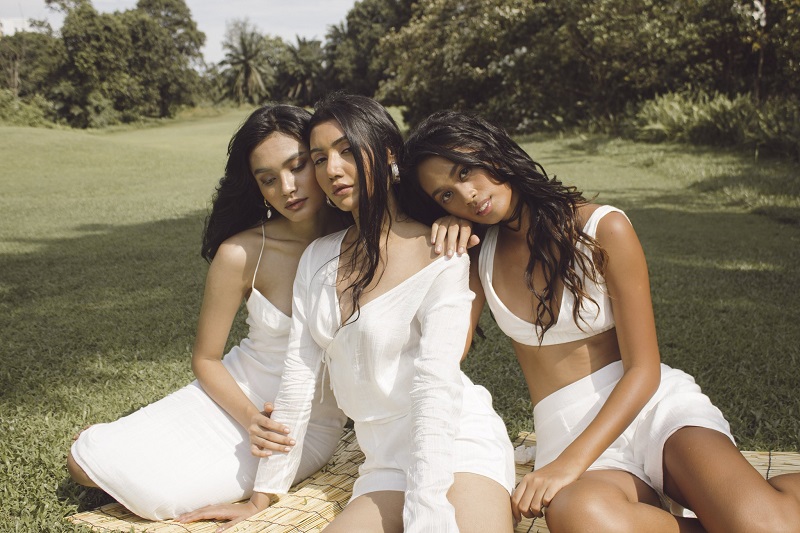 "Sayang has always been ethically produced in an intimate studio based in Malaysia, while working with our local beneficiaries," says Dianna, who describes the production run of Sayang to be in limited quantities so that they will not end up having leftover inventory that could go to waste. "Overproduction is one of the main reasons for high volumes of waste that comes from the fashion industry. While heavy markdowns devalue the resources and labour involved. Each garment is handmade – designed, cut, and sewn by hand. Each piece may not be perfect, but perfectly unique."
Behind the scenes at Sayang
Material matters when it comes to creating the Sayang dresses, blouses, and jumpsuits. Take the SS19 collection for example, the entire range is made from 100% wood fibre cotton blend with satin lining. The cotton textiles are sourced from India, a supplier that values and specialises in eco-friendly textiles. The supplier for Sayang is certified by Global Textile Standard (GOTS) and focuses on other eco-friendly fabric family groups as well as natural dyes. The wood fibres used come from sustainably managed forests representing an alternate source of fibre that could reduce the environmental impact of the fashion industry.
"Here at Sayang, we do our best to do things a little differently, hoping to present a better option for the future."
Femininity and elegance are at the heart of most Sayang creations. Its 2018 Capsule Collection builds upon a feminine foundation, with delicate detailing and soft silhouettes. The designs of the SS19 collection were made to be versatile in nature, with the ability to transform between day and night depending on how you style them. It's driven by the idea of sisterhood, inspired by the celebration of friendship, whimsy, and innocence.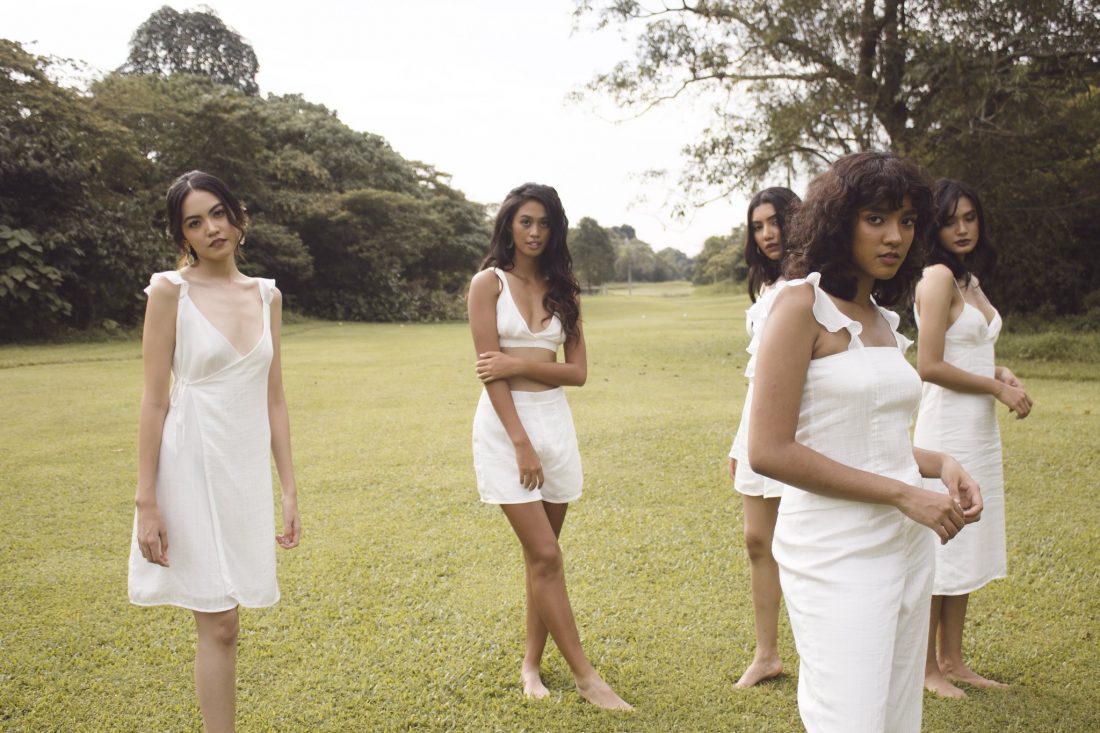 When designing a Sayang piece, inspiration comes in many forms. For Dianna, film, stories, and various forms of art come to mind. However, she primarily designs with the Sayang woman in mind. She visualises the Sayang woman as someone she aspires to be, who embodies a kind of confidence and laissez-faire, dressed in minimalist-style pieces that celebrate her femininity and individuality.
Sayang also aims to have a personal relationship with their customers. They are "strictly direct" and the collections are sold exclusively on their website, in order to ensure a smooth, quality shopping experience that is authentically Sayang.
"There is a lot of work that still needs to be done in our local fashion industry."
"Here at Sayang, we do our best to do things a little differently, hoping to present a better option for the future," Dianna explains. With every purchase, products will be sent to the customer along with a special gift in the form of a 100% cotton reusable mesh bag that can be used time and time again. These mesh bags not only have certificates in SGS testing, they're also free of cadmium, azo dyes, BPA, and phthalates.
What's the rush?
When asked about her thoughts on fast fashion, Dianna points out the different reasons for shopping, and the key to making it more sustainable and ethical is to be mindful of all our purchases. She emphasises on how we ought to keep in mind questions such as if we will be wearing or using this product more than once, and if we will be needing it in a year's time.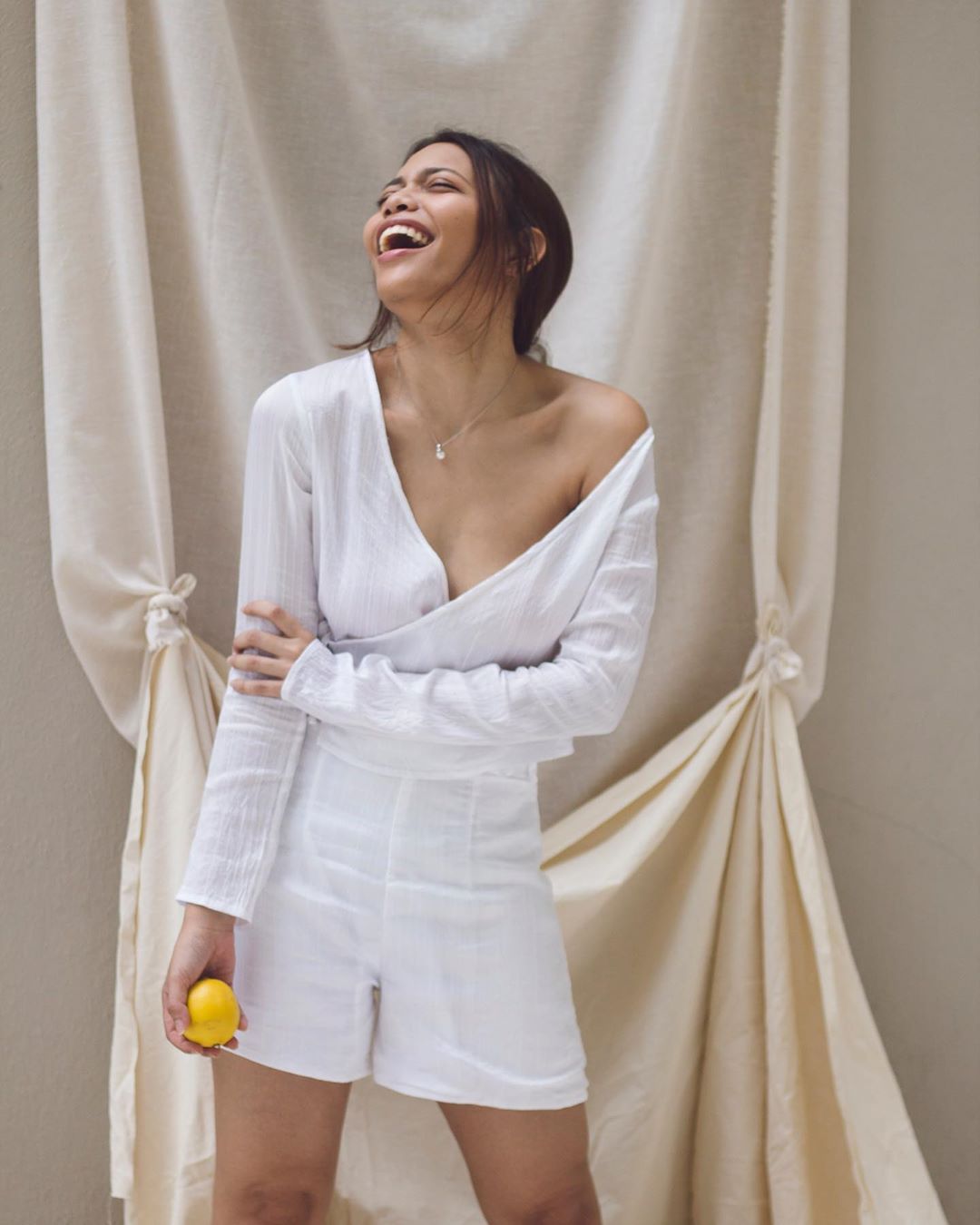 "For most, we can't escape fast fashion," she admits. "And why is that? Because of its accessibility and affordability. For those who can opt for more sustainable options doesn't just come down to them having a higher awareness of their choices – it's also because they can afford or have access to these options. It's part of the reflection in economic disparity."
The struggle is real
Speaking of economic disparity, of course the COVID-19 pandemic doesn't help the fashion industry one bit. Dianna talks about how given the current climate, she sees plenty of brands and platforms struggling to cope with the present adversities, especially creatively.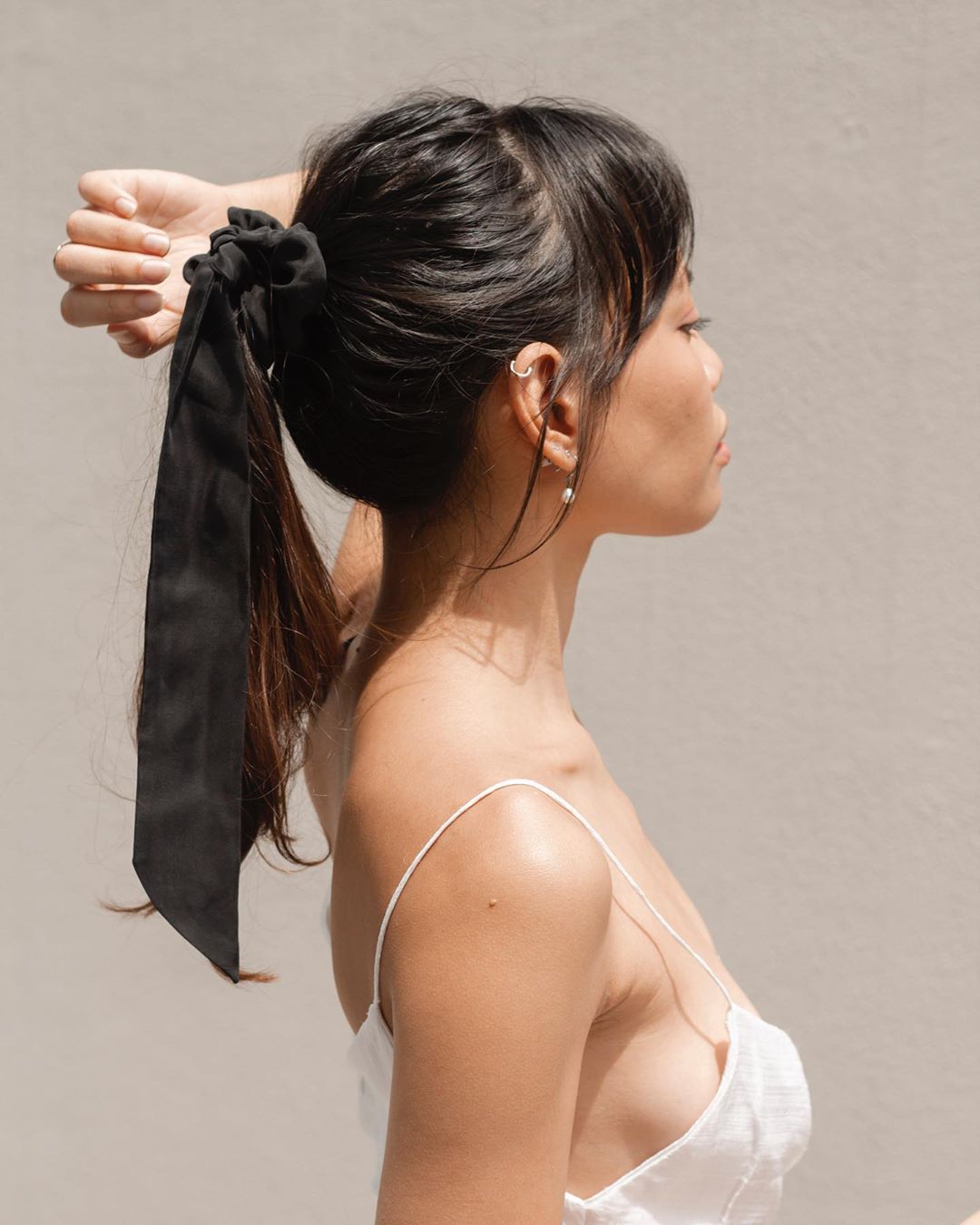 "There is a lot of work that still needs to be done in our local fashion industry," she expresses. "Some larger issues are underpaying creatives, copying others' creative work, not crediting inspiration, lack of thriving platforms to showcase their work, and ultimately a very divided community. There is a very apparent celebrity centric approach – making the art or product less of a focus, which ultimately hinders our progress in honing originality, creative autonomy, and letting go of the fear of being controversial."
So what lies in store for Sayang? Though they're currently taking a break in 2020 with new releases, Dianna has hinted that it's not a guarantee.
"We won't be releasing complete collections, but possibly limited edition pieces," she teases.
The latest release from Sayang is actually their collection of scrunchies, made in partnership with Mercy Malaysia, a relief organisation that provides medical and humanitarian services locally and abroad. These scrunchies are made from deadstock fabric and defected items, that have been recycled into a new purpose. This collection is also part of Sayang's mission to reinforce its efforts to a more circular fashion economy. With each purchase of the scrunchies, 50% of the proceeds from this initiative goes towards Mercy Malaysia, on their COVID-19 efforts.
If you wish to get your hands on a classic Sayang piece, visit their website here and stay tuned to their Instagram for updates and future releases.
Photos: Dianna Yong / Sayang