Bringing joy and memories to guests since 2011, Mosaic at Mandarin Oriental, Kuala Lumpur celebrates 10th anniversary at its iconic Sunday Brunch from 10 October 2021 onwards for the whole month of October. This includes 10 lucky draw prizes for 10 lucky diners as well as children born on 10 October eating for free!
The all-day dining restaurant serves a myriad of local and international cuisine accompanied by interactive live cooking stations. Guests can indulge in a variety of dishes at the Sunday Brunch which includes a wide array of seafood such as freshly shucked oysters; poached prawns; crayfish, scallop; slipper lobster; clams and blue mussels. Other dishes featured are sushi, barbecue delicacies, shawarma, as well as Western, Indian, Malay, and Chinese cuisines.
Further illustrating its theme, Mosaic's western live station offer dishes with a word play of ten such as ten hours slow roasted prime rib with mustard and parmesan cheese crust; ten-der baked salmon in puff pastry; ten spices baked baby chicken; beef ten-derloin wellington; ten-layer lasagna and more.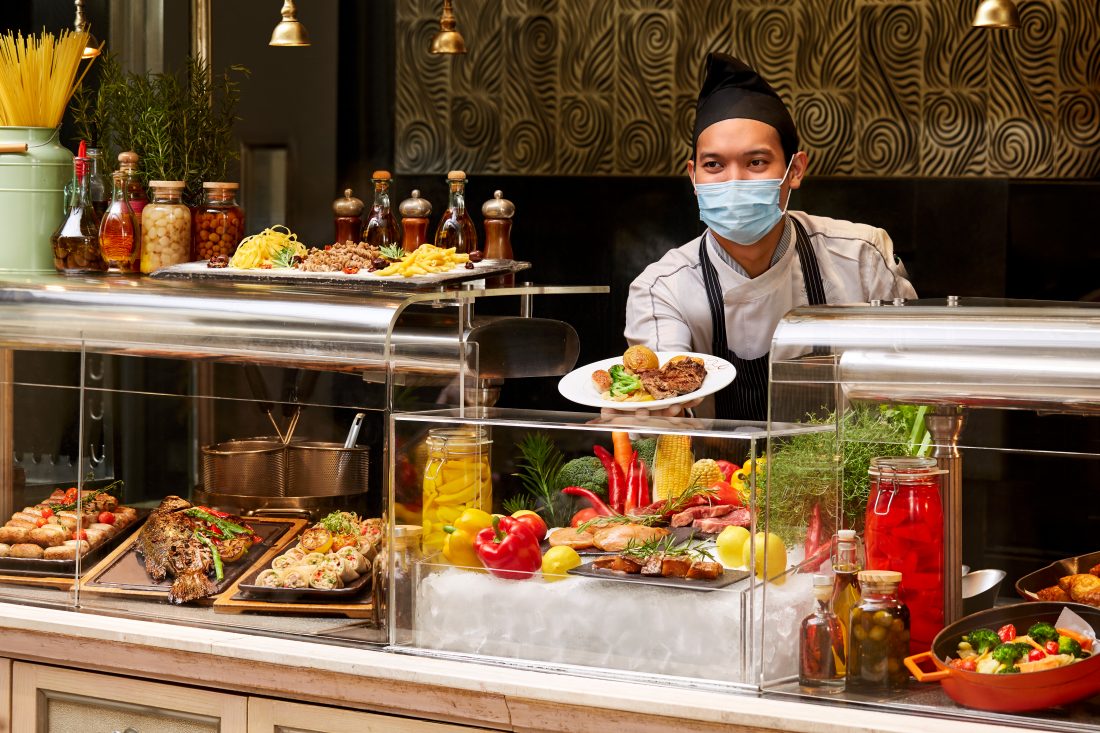 At the Indian live station, patrons are invited to sample the ten varieties of curry such as ten spices fish head curry; kari Nyonya Itik Melaka and Thai green chicken curry with baby eggplant; just to name a few. These curries can be accompanied by freshly made naans and pappadums alongside with aromatic chutneys and pickles.
A unique highlight of the celebration is the 10 creative interpretations of Nasi Lemak – the country's national dish – and they are nasi lemak cobb salad; Vietnamese roll nasi lemak with poached prawn salad; rendang nasi lemak maki roll; nasi lemak risotto; nasi lemak cheesecake; and rice pudding nasi lemak.
To share the joyous occasion, all guests at the Sunday Brunch are invited to try their hand at winning one of the 10 lucky draw prizes every Sunday. Besides that, children born on 10 October 2011 eats for free; and every 10 paying guests in a group gets two additional diners to eat for free.
The Sunday Brunch is available at Mosaic & Lounge on the Park every Sunday in October (10, 17, 24 and 31 October) from 12 to 3.30pm and is priced at RM 228+ per person.
For dining reservations, please contact +60 (3) 2330 8798 or email mokul-fb@mohg.com.