Amidst the usual flurry of theatrics during Fashion Week, Prada presented a collection that gave rise to a spot of reflection about the times we live in. Titled "Recycling Beauty" Miuccia Prada and Raf Simons have managed to rethink new ways of interpreting beauty, one that is not determined merely by flashy aesthetics, but rather, a beauty that is determined by one's actions and modesty. 
By taking the concept of the uniform, the collection honours those on the front line by showcasing a collection that represents the care, responsibility and hard work that goes into everyday responsibilities. This is Prada's way of presenting fashion that goes beyond the razzle-dazzle of the runway.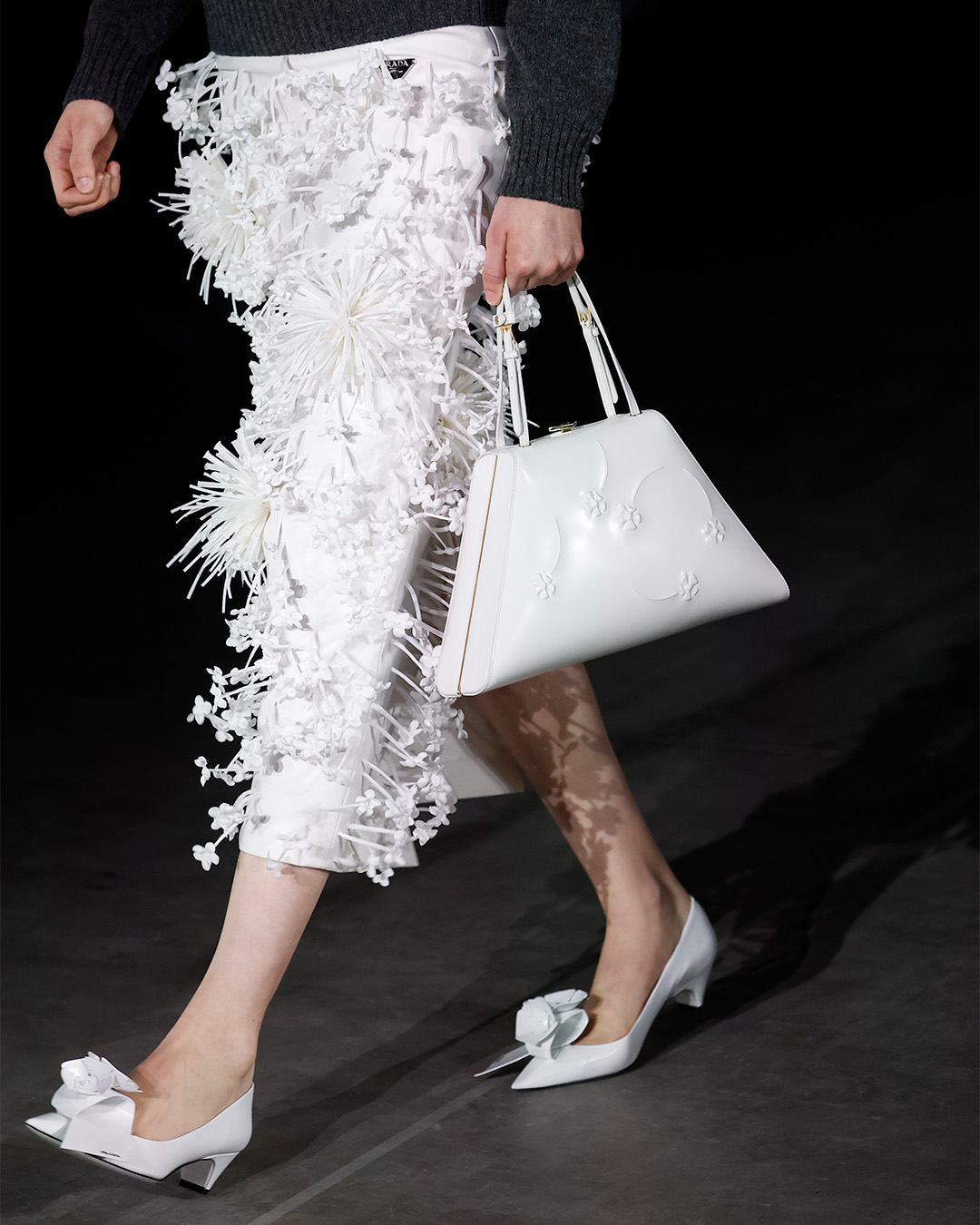 But that's not to say the collection is devoid of any glamour. Elegant white skirts take on various forms—pencil, mini, scattered with flouncy floral motifs—offer a touch of feminine elegance when contrasted with simple grey charcoal knitwear and tough suede blazers.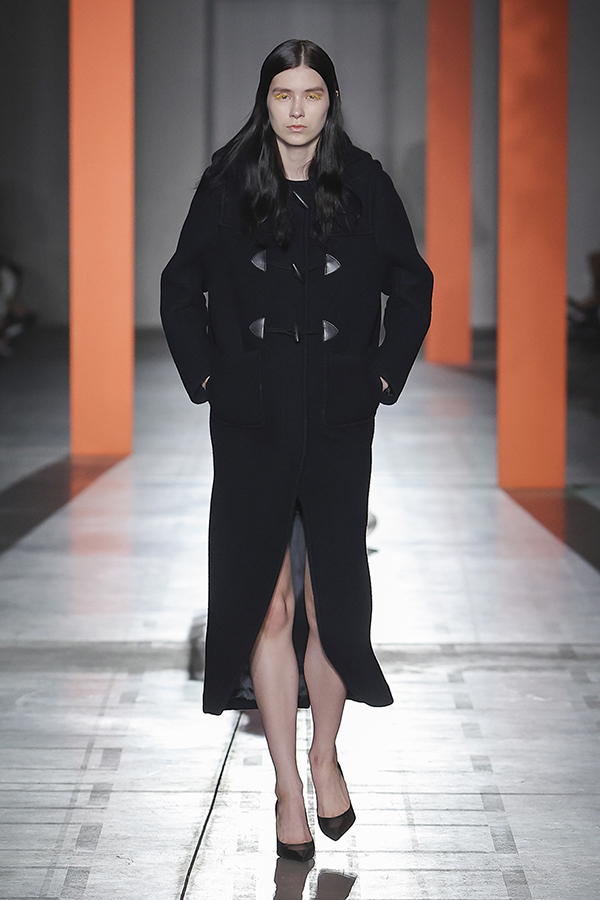 Military-inspired dressing is also given a nod in the outerwear pieces. Cocoon-shaped puffers offer a new take on classic tailored jackets and the ankle-grazing coats and navy parkas wouldn't look amiss on your weekly food dash to the supermarket. 
Meanwhile, smart shirts and ties tucked into tapered trousers offer a sleek silhouette compared to the slouchy suiting trend. The highlight of the collection – mannish blazers with detachable collars worn completely shirtless underneath – is a bold statement to an otherwise conservative trend. If anything, this is a return to wearable fashion, a collection of uniforms we'll be going back to again and again. 
Pictures courtesy of Prada.