Naturally, as our time spent indoors has increased significantly over the last three years, so has our affliction for indoor plants – what could possibly make you happier? But now, we're stepping up our game, because ordinary, tabletop pots will no longer do; taking our obsession to new heights courtesy of hanging plants.
Hanging plants aren't necessarily 'new' news, but the trend has definitely come a long way since its infancy. Like any indoor plant, it's important to get familiar with the right hanging plants for your space. Some prefer more light or humidity than others; while some plants are better for higher ceilings. Unlike any ordinary plant, hanging plants are far more permanent (especially when you assemble them to your ceiling), so it's important to get it right.
You'll be able to find a great selection of hanging plant varieties at plant stores like PLNT.co and Plant & Pot Studio.
Below, we share with you the best hanging plants to have in your home.
Tillandsia (Air Plant)

One of the main reasons why Tillandsia – commonly known as air plants – is so popular as a hanging plant is because it doesn't require potting mix to grow. All you need to do is lightly spritz them with water once a week to maintain their moisture levels. Because of the whispy and ethereal characteristics, they can be displayed really creatively around your house; especially in little glass globes or mounted on walls.
Jade Pothos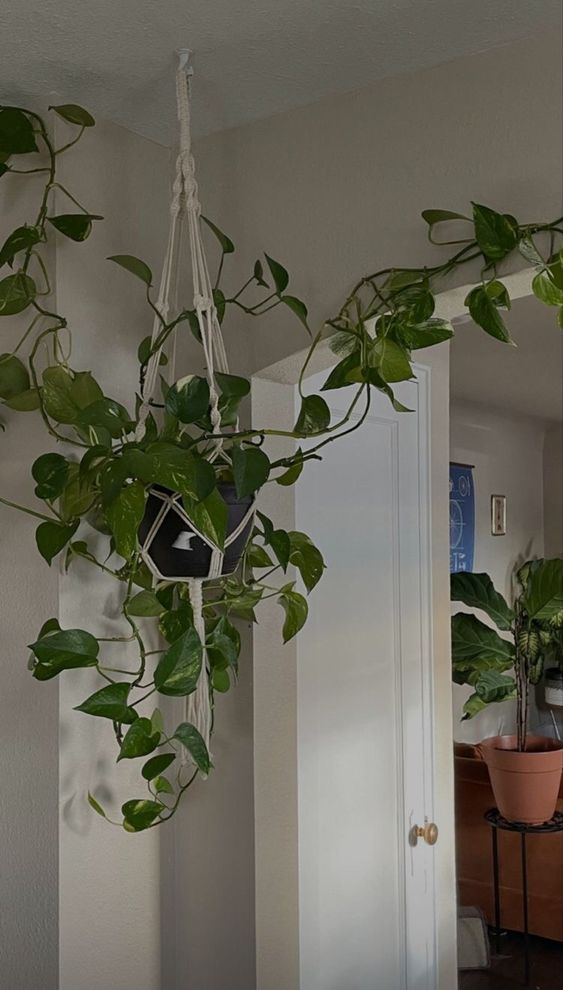 One of the most low-maintenance options for indoor and hanging plants, Jade Pothos is easily trainable. Requiring only moderate watering every few days, they are known to reach incredible lengths over time, which makes it a particularly good choice if you have high ceilings or want to continue your indoor jungle along the floor or a wall.
Staghorn Fern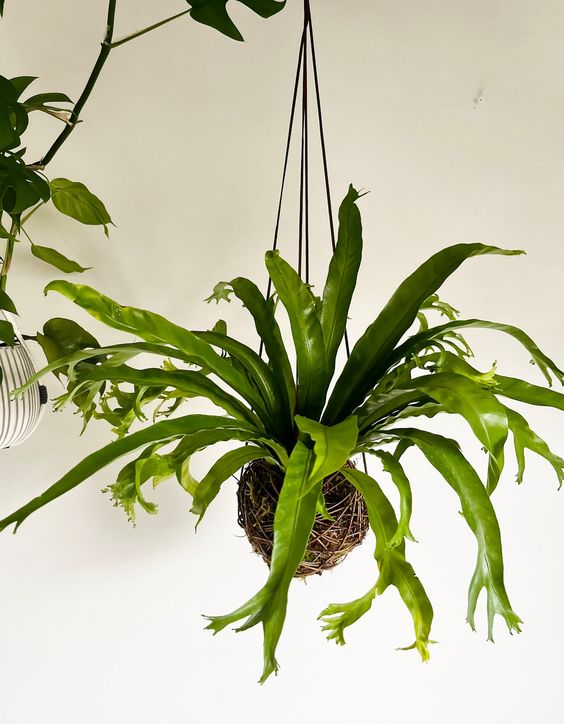 Staghorn Ferns are certainly a more modern, abstract twist on conventional ferns. Due to its unique leaf shapes that characteristically grow long and wide and almost resemble antlers, incorporating a Staghorn Fern into your space can help to create an easy statement that's pet friendly too. It's important to note that they do prefer natural light and a lot of it – so this plant is great for kitchen or bathroom spaces.
Philodendron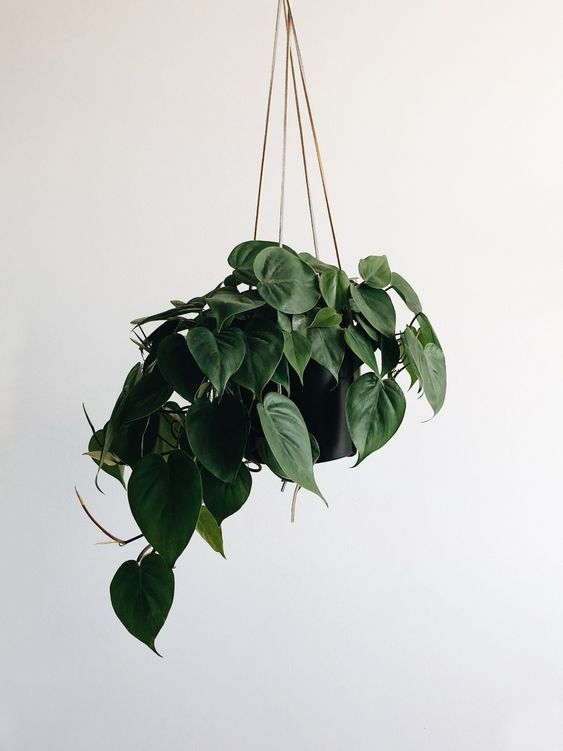 If you're just starting out with your collection of indoor plants and/or your lifestyle can be chaotic at times, Philodendron is the plant for you as they thrive best with minimal attention. It's a great option as a plant to hang in higher points of your home and its watering requirements will depend on how much sun exposure it receives.
Burro's Tail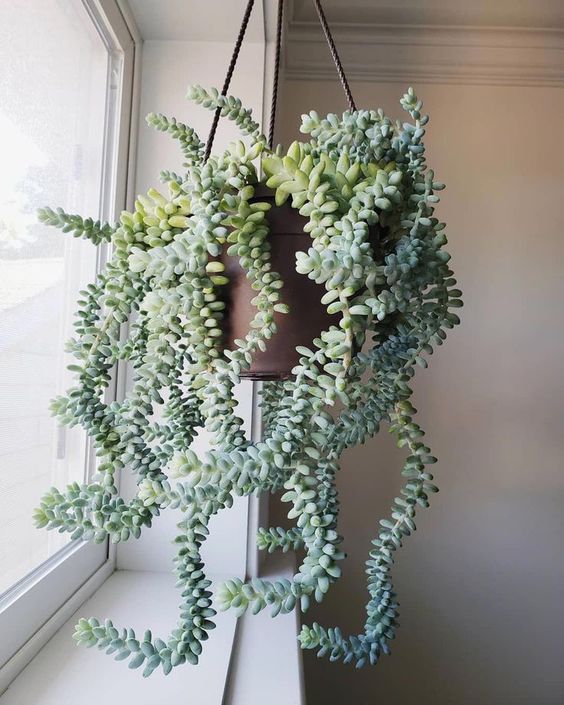 As Burro's Tail is succulent, they are extremely low-maintenance; making them one of the most desirable indoor plants. This plant also holds water inside its unique pillow-like leaves and only needs to be watered once a month. They are to be placed in smaller tabletop pots, but also serve as a great, vibrant hanging plant when their stems and leaves are able to grow freely.
Maidenhair Ferns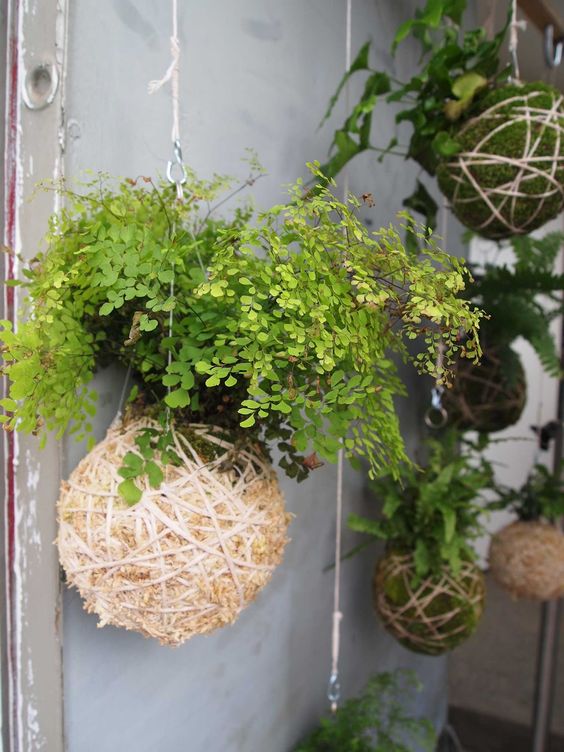 Although Maidenhair Ferns are more fragile than other hanging plants, the wispy, delicate foliage can help to add warmth, brightness and texture to any space. Though, it's important to be mindful that some indoor environments may be too dry for this plant – so, make sure to give your fern a spritz of water a few times a week.
Images: Pinterest