In lieu of hour and minute hands, two magnetised ball bearings revolve around separate, recessed tracks around the watch.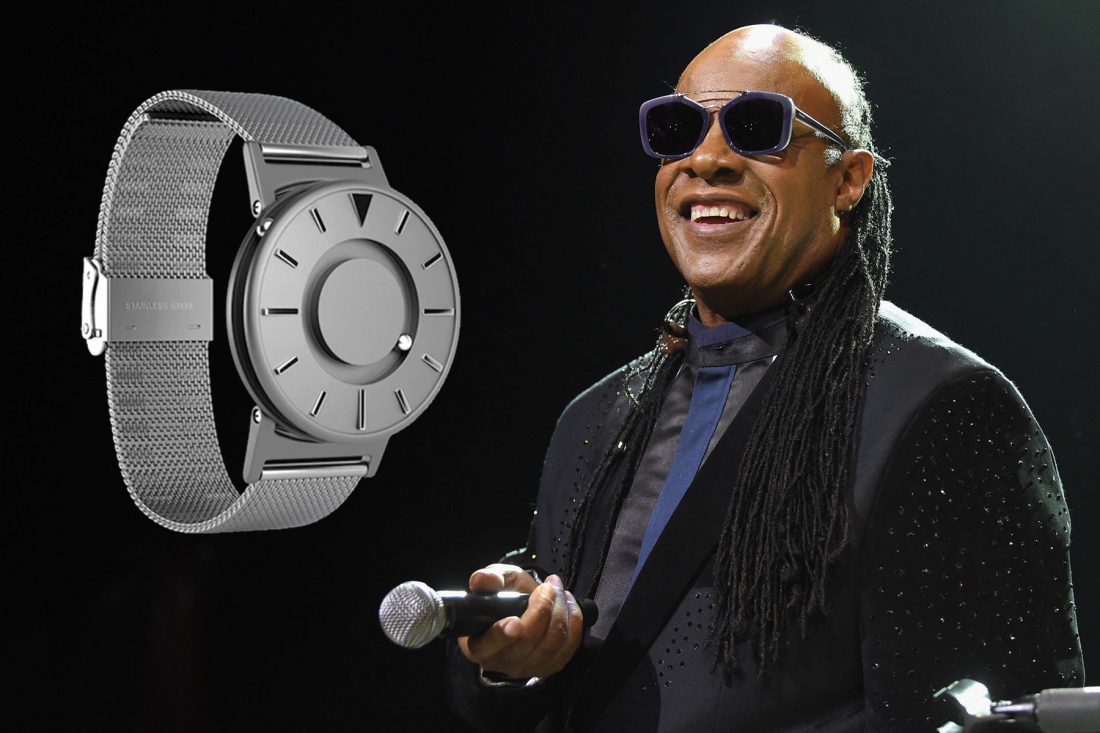 Last week, American singer, songwriter, record producer and legendary musician Stevland Hardaway Morris, or better known as Stevie Wonder, celebrated his 70th birthday.
He was born on May 13, six weeks premature with retrolental fibroplasia, which rendered him blind. But he went on to become a child prodigy at mere 12 years of age, celebrating his first no. 1 hit – Fingertips – in 1963. The rest, as they say, is history.
Defying the odds being both blind and black in the late 20th century, Wonder was – and still is – seen as a figure of influence transcending the musical world. As his music spread feel-good sounds, so did his style echo the melodic tunes.
His early Motown years recall a choice of sharp, narrow-lapelled suits, while baker boy hats, turtlenecks, Western shirts and flared pants defined his 1970s prime, matching the multi-layered, tonal quality of his compositions note for note. One statement-making accessory of his in the last decade is the inclusive yet stylish Bradley watch from the brand Eone, founded by MIT graduate Hyungsoo Kim.
Created in collaboration with designers with vision impairments, the Bradley watch was made to address universal needs and abilities without compromising quality and elegance. It sought to be the polished alternative to the intrusive talking watches and fragile tactile options for the visually impaired.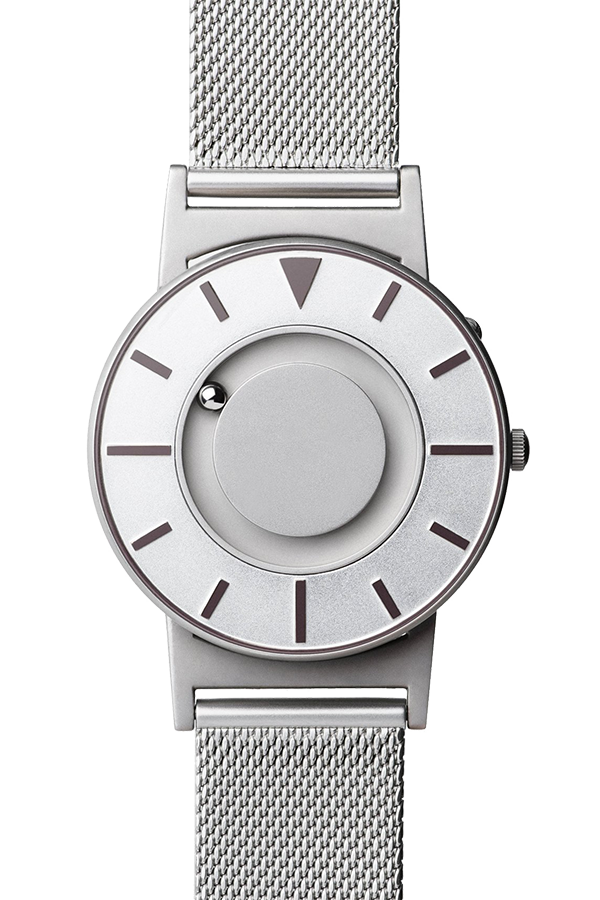 The resulting award-winning timepiece features raised hour markers discernible by touch: a triangular marker for twelve; elongated lines for three, six and nine; and shorter lines for the remaining hours. In lieu of hour and minute hands, two magnetised ball bearings revolve around separate, recessed tracks: one around the edge of the watch face to mark the hour, and the other around the centre of the dial to mark the minute.
To tell the time, users need only run their fingers over the markers and feel where the ball bearings are located. If the ball bearings should run out of place, a simple shake of the wrist will snap them back to the correct locations.
It comes in a titanium, stainless steel or ceramic case and matching watch face, with stainless steel mesh, leather or canvas strap options.
Spotted on Wonder's wrist numerous times – including in an episode of "Carpool Karaoke" with James Corden and at the 2014 Grammy Awards where he performed alongside Pharrell, Nile Rodgers and Daft Punk – the watch's universal design for the sighted and blind alike proves that beauty knows no limitations. Just like the icon himself.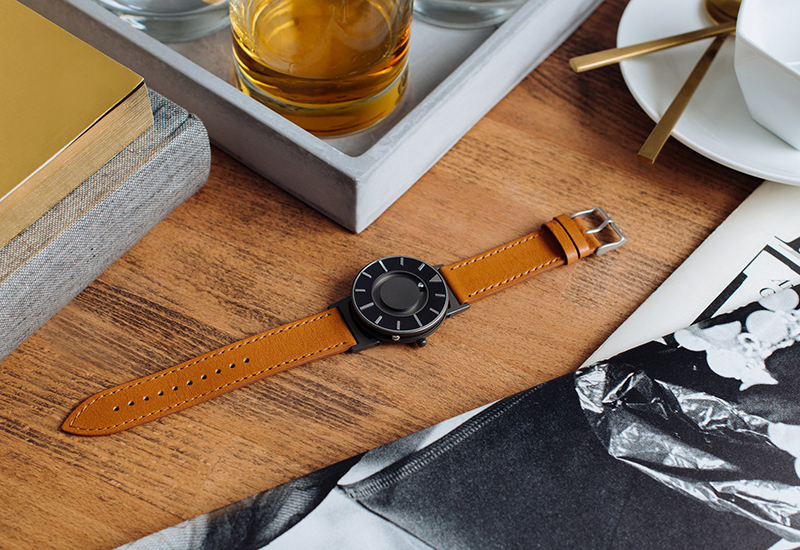 For more information on the watch, visit Eone's official website here.
Photos: Eone and Getty Images