In collaboration with Zegna, Grammy-award nominated DJ Steve Aoki has announced the limited edition release of his own version of the Italian luxury brand's Triple Stitch Sneaker. Those hoping to snag a pair of Aoki's sneakers will have to hurry as there will be only 77 available worldwide, each stamped with its own unique number.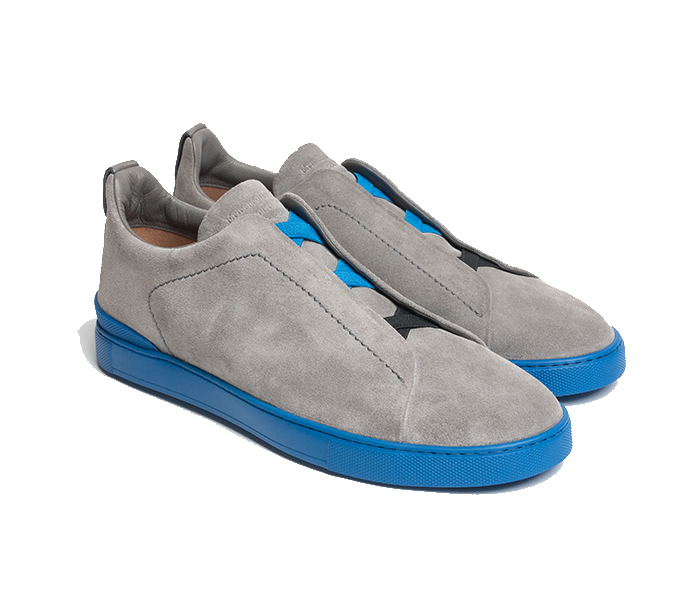 According to Zegna, the idea to reimagine the iconic sneaker emerged from an open dialogue surrounding how men's wardrobe has seen a shift towards styles favouring less formal, more contemporary looks.
Aoki took to Twitter to post a video of himself excitedly sharing the news of his Zegna team-up, stating that the number 77 was significant as it was his favourite number. He also revealed that he has called dibs on the 77th-marked pair and that there are 75 pairs up for grabs.
As is the case with all of Zegna's Triple Stitch Sneakers, this sophisticated leisure shoe features the signature triple crossing-elastic straps. Additionally, the triple cross motif also appears on the back, mimicking three hand stitches that form a XXX logo. 
Fans of the DJ and producer will appreciate the customised touches on this exclusive sneaker. The personalised number will be displayed along with a Steve Aoki logo, while the suede exterior is lined with Aoki blue leather.
Designed to be worn with both tailored and casual outfits, the Triple Stitch Sneakers have a lightweight, flexible rubber outsole, which, together with the slip-on fit, ensures optimal comfort for the wearer.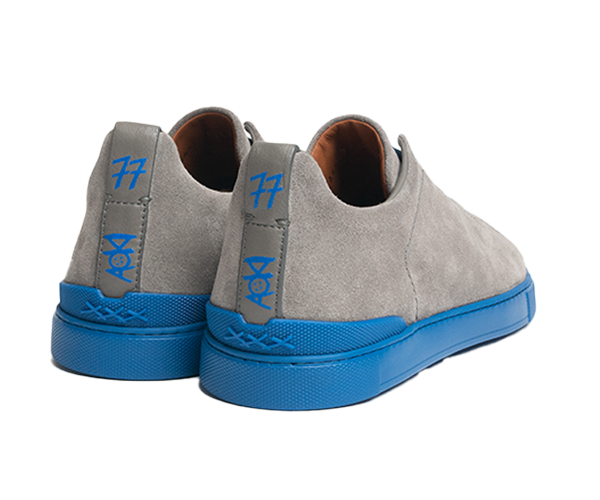 Aoki has joined a list of names representing various industries, including football coach Jose Mourinho and singer-songwriter Gabriel-Kane Day-Lewis, who make up Zegna's global community of Modern Voices.
Bringing back its #WHATMAKESAMAN campaign with an updated spin for its Fall/Winter 2021 collection, Zegna's (RESET) What Makes a Man embraces a new mindset which values greater comfort without sacrificing sartorial flair, all while continuing to challenge and expand preconceived understandings of modern masculinity.
The new collection, which includes relaxed silhouettes and versatile leisurewear, marks a new turn in terms of style and identity, and is in response to the today's new reality in which men live, work and lounge in the same space.
Each pair of the one-of-a-kind shoes will be personally fitted, taking 4-6 weeks to arrive.
The limited edition sneakers can be ordered on zegna.com or via WhatsApp or SMS: +1 (201) 370-5642