He is called the rockstar jeweller for his quirky work as well as devil-may-care attitude.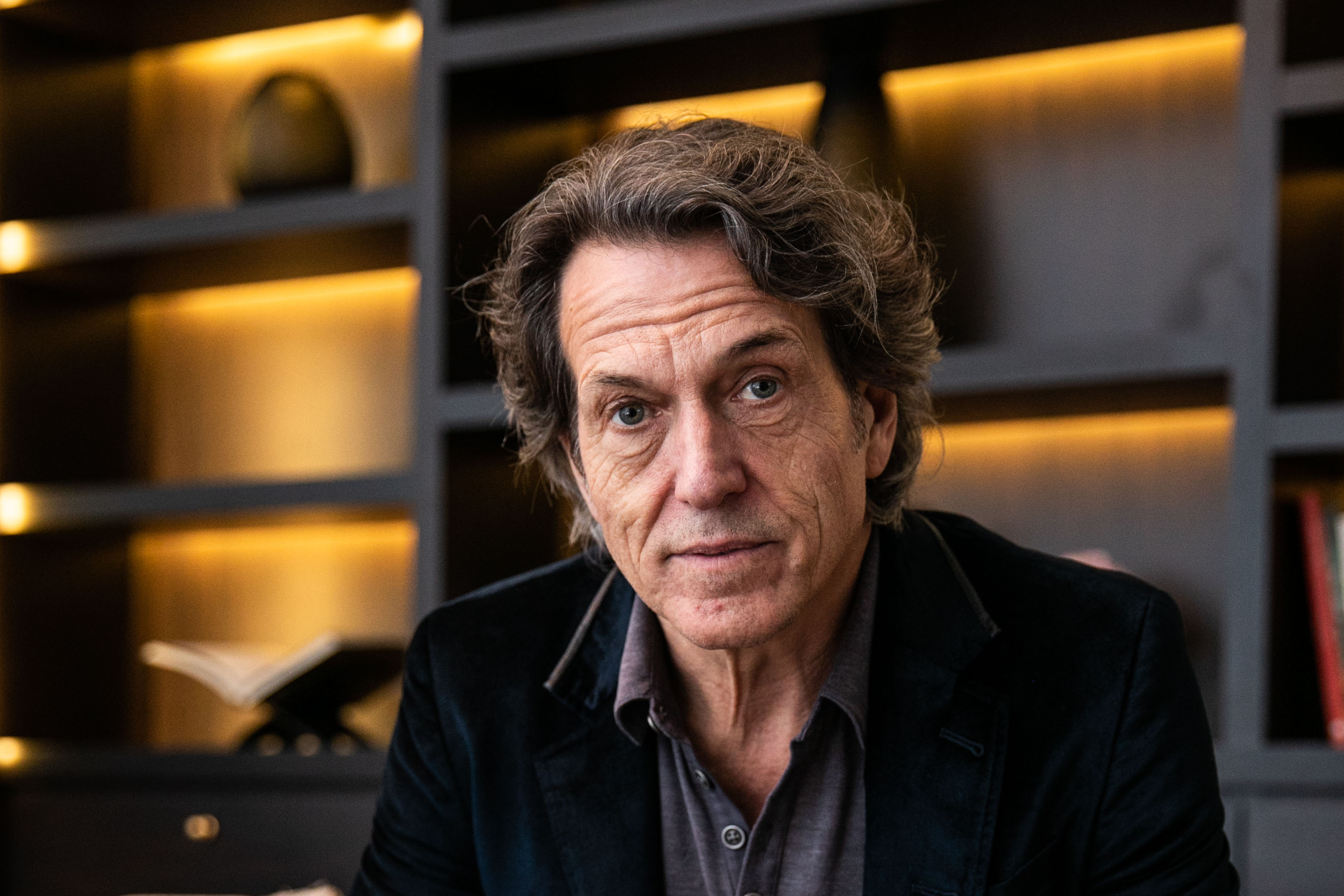 The first thought that pops into your head when you meet experimental fine jeweller, Stephen Webster, is that he really does look like a rockstar. Clad in a grey T-shirt and a black jacket with tousled curls, this is not a man who conforms to the rules, he makes his own rules. He has since earned the moniker for his innate ability to be inspired by anything and everything and translate it into dazzling jewellery.
He has worked hard to set his brand apart in an overly saturated market. From spiky diamond cuffs to colourful enamel insects, he turns mudane things to edge and quirky jewellery.
It's hardly surprising the rock 'n' roll aesthetics of his creation have lured the likes of the late Elizabeth Taylor, Madonna, Ozzy Osbourne, Steven Tyler, and Sir Elton John as clients.
Recently, he was here in Malaysia for the premiere of his latest collection 'Dynamite'. We jumped at the chance to speak to the man himself. It was a brief, insightful chat about his approach in creating his unique designs as well as his stance on some key issues in the world of fine jewellery.
An unplanned journey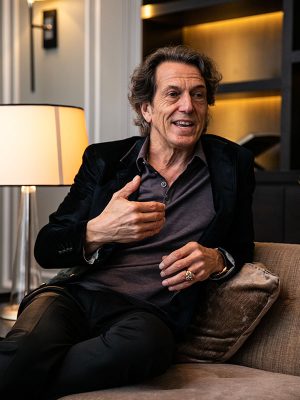 His path in the world of fine jewellery was not chartered. He carved it out himself and it all started when he enrolled himself in an art school at the age of 16.
"I could draw and I always liked fashion, so I thought I could do it. But when I entered the fashion design class and saw girls and sewing machines, I walked out. Coming from an all-boys school, I was not prepared for that," he recalls.
But as he wandered through the school, he chanced upon the jewellery class. He was hooked.
"The smell, the sounds, I wanted to know more. The more I saw, the more I liked it. That was it, that was what I wanted to do. That year, I was last in my class," he laughs, "But I knew I wanted to be the best in my class."
He did become the best in his class and went on to be one of the most recognised fine jewellers in the world. When asked how did he get there, he simply shrugs his shoulders.
"I wanted to shake it up, make something different. I started designing from things around me, from music, tattoos, or events from the past."
"Like the 'Dynamite' collection, everything around us is crazy these days. Brexit and all the other movements that are exploding around the world. Things will eventually fall into place as they normally do, but it will not be the same. That's my inspiration!"
His latest Dynamite collection – crafted in 18 karat gold, white diamonds and enamel – is evocative of the 'Big Bang Theory'. While it is unconventional, the beauty of the asymmetrical pieces cannot be denied. It is apparent even to an untrained eye.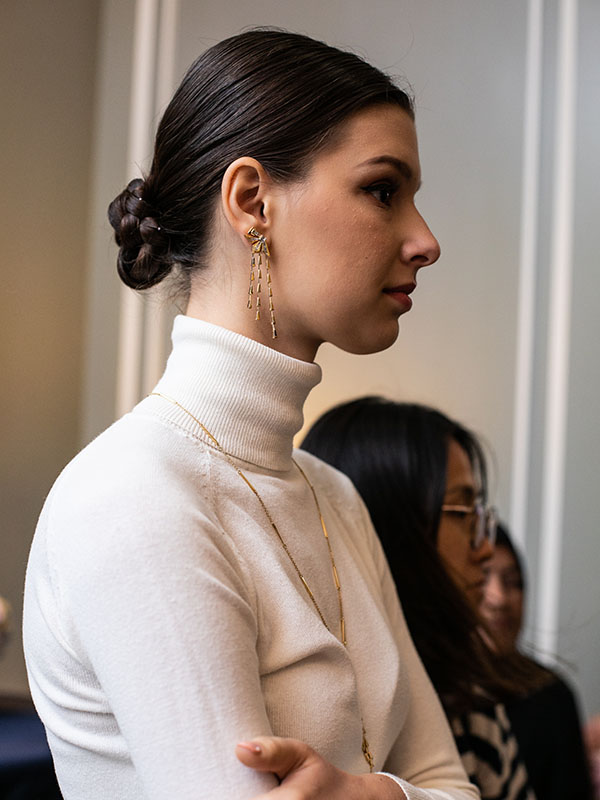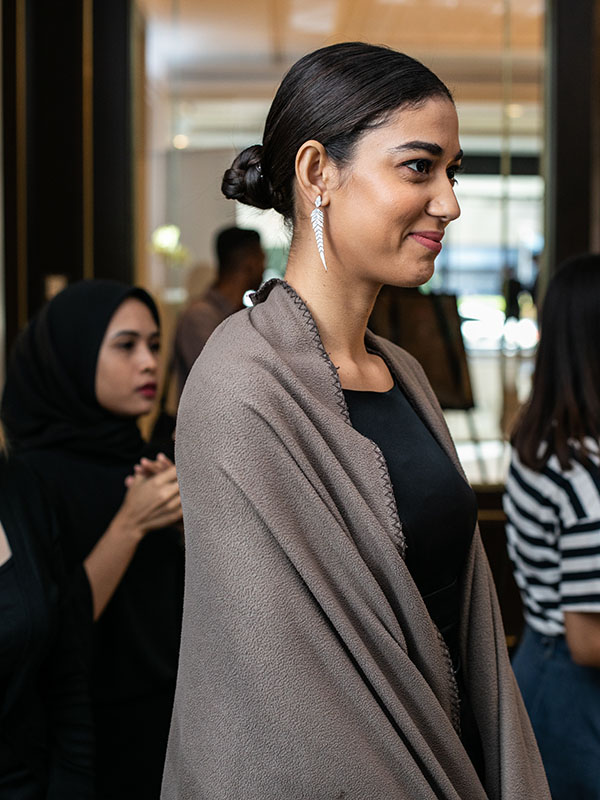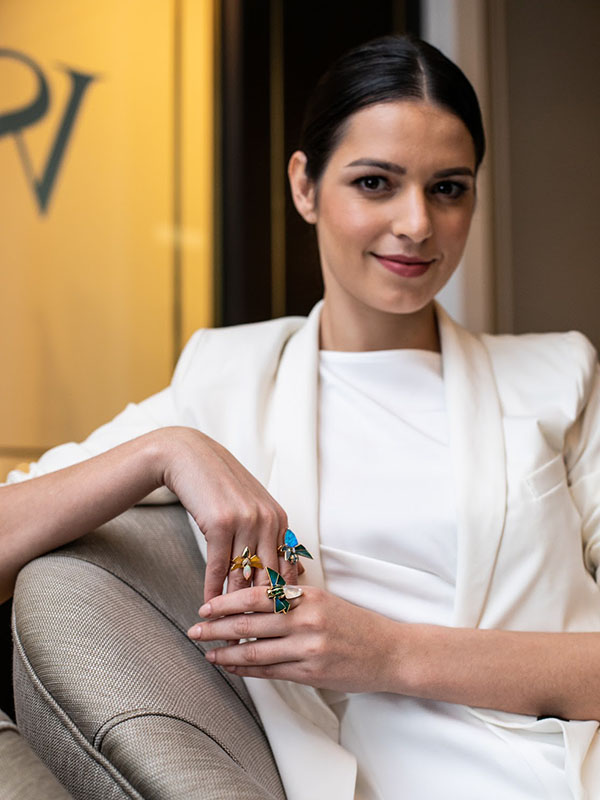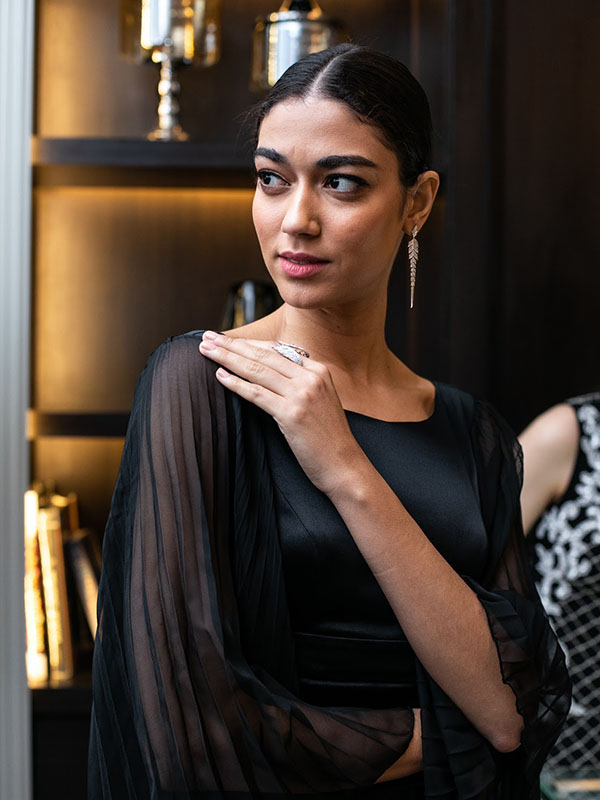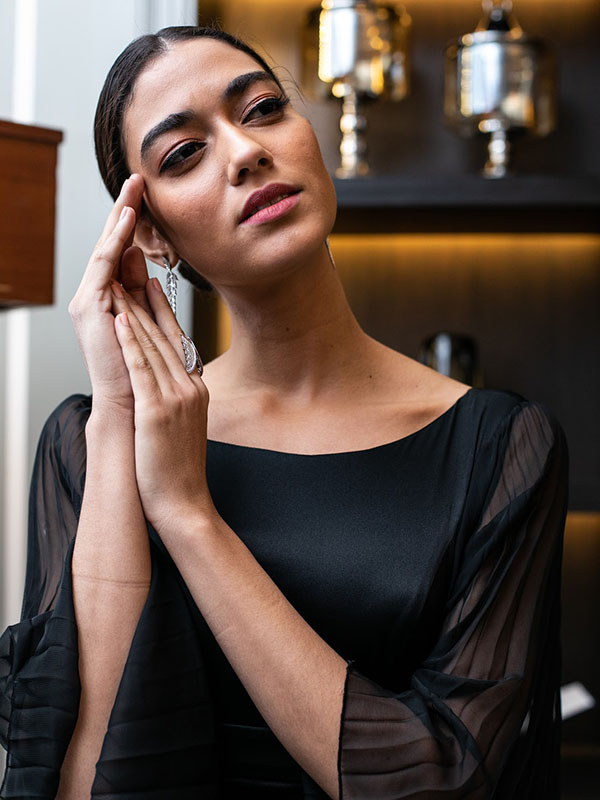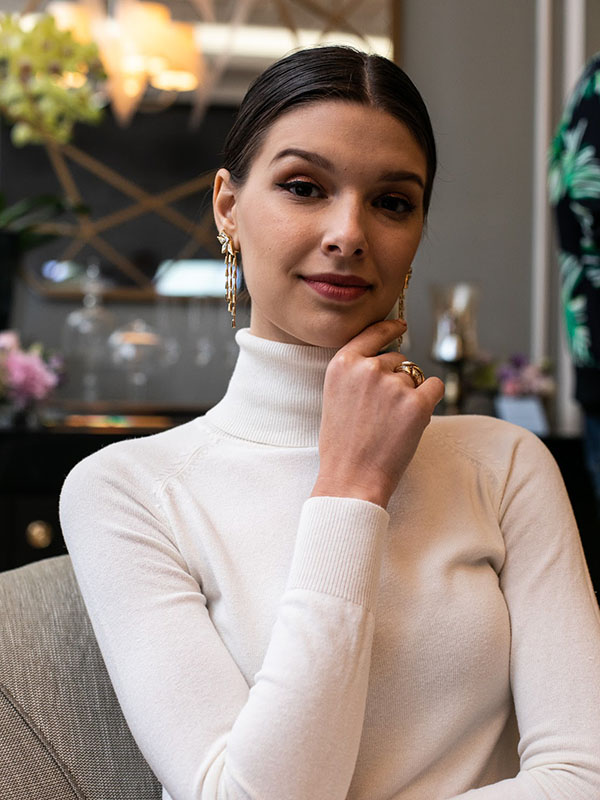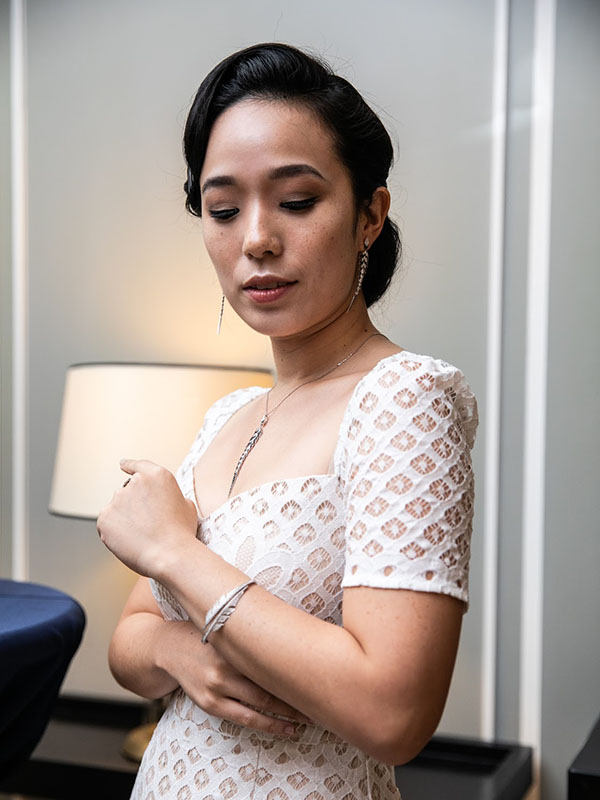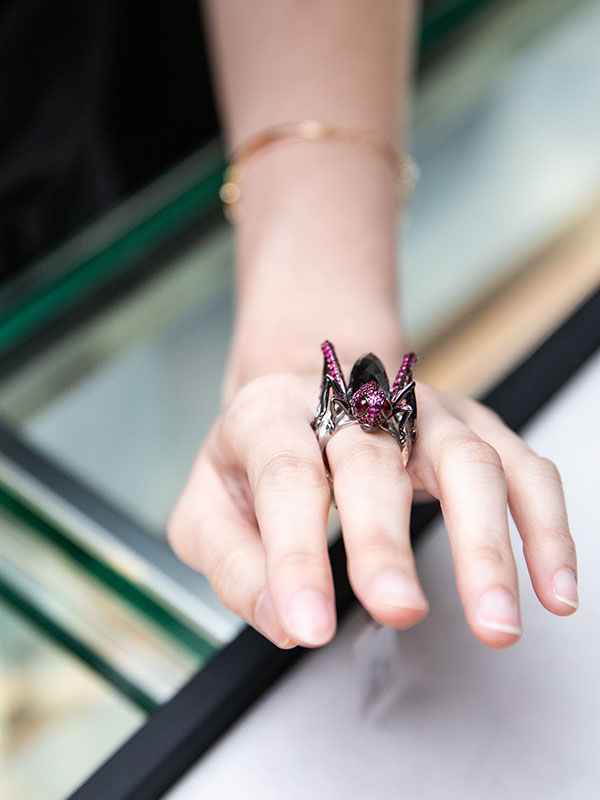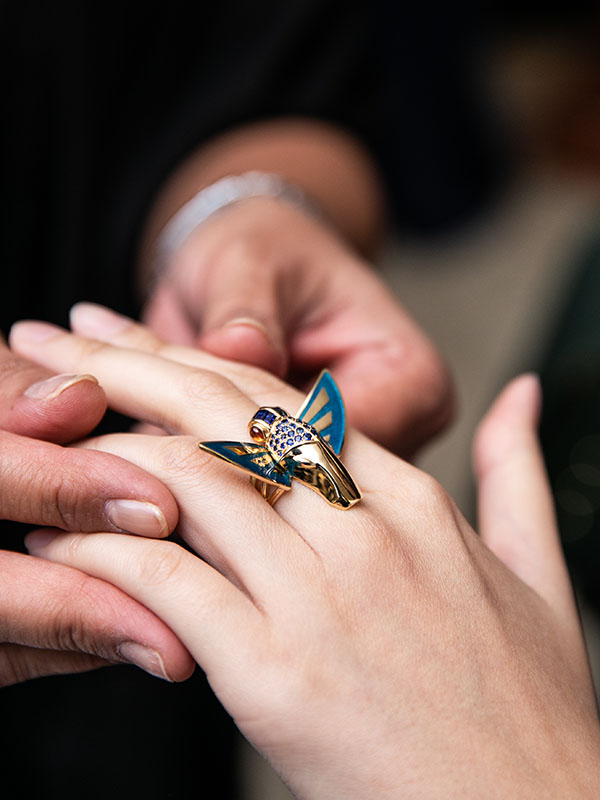 An ethical stance
Stephen admits he is a rebel at heart and likes to shake things up. It is probably this trait of his that led him to work with 'lab diamonds'. The term itself made us curious to know more.
By definable, lab diamonds are jewels that have the same chemical properties as natural diamonds but are made above ground in a laboratory. They are still diamonds, with a complete way of grading and valuation. No different than a mined diamonds.
The process to make a lab diamond can take up to three months and is achieved by applying high temperatures and pressure to dissolve carbon into a diamond seed. A natural diamond, in comparison, takes billions of years to form under the Earth's surface.
"Lab diamonds are new, it is something exciting. They are not about devaluing mined diamonds, they serve a different purpose. You can use lab diamonds as these small bits," he explains.
Fun fact: Stephen is an ambassador for Fairtrade Gold and all his jewellery is made using Fairtrade gold and with conflict-free diamonds. His company made that stance and he is glad for it.
Stephen emphasises that stand to know where the gold, diamonds and other material come from is crutial. Millennials now are more aware and they want their jewels to be ethically sourced and cruelty-free.
"It all started about 10 years ago when news about blood diamonds came about. All I knew is, I didn't want any blood diamonds on my work."
With a wry smile, he admits that when he did get his Fairtrade licence, no one really cared.
"Of course it's different now. Now, the customers asks where does it come from and it matters to them. As it should. It was our first biggest challenge then, and I am glad we did things the way we did back then."
If we have piqued your interest in getting your hands on one of his pieces. Two of his collections, Fish Tales and Fly By Night are available at Habib Jewels.
Images courtesy of Habib Jewels.