The world's first luxury handbag crafted from mycelium is set to arrive in July 2022, thanks to Stella McCartney and biotechnology company Bolt Threads. 
Debuted at the designer's Summer 2022 runway show, the ground-breaking Frayme Mylo™️ bag showcased a revolutionary and highly realistic animal leather alternative that's made from the root-like components of fungi.
The material known as mycelium is the naturally abundant network of thread-like structures found underground beneath mushrooms. Back in 2017, Stella McCartney struck up a partnership with the pioneering scientists at Bolt Threads, who worked on growing mycelium in a vertical agriculture facility using only air, water and mulch.
It took the minds at Bolt Threads five thousand iterations before mycelium was successfully transformed into Mylo™️, a verified leather alternative that comes with a significantly lower environmental price tag than raising livestock.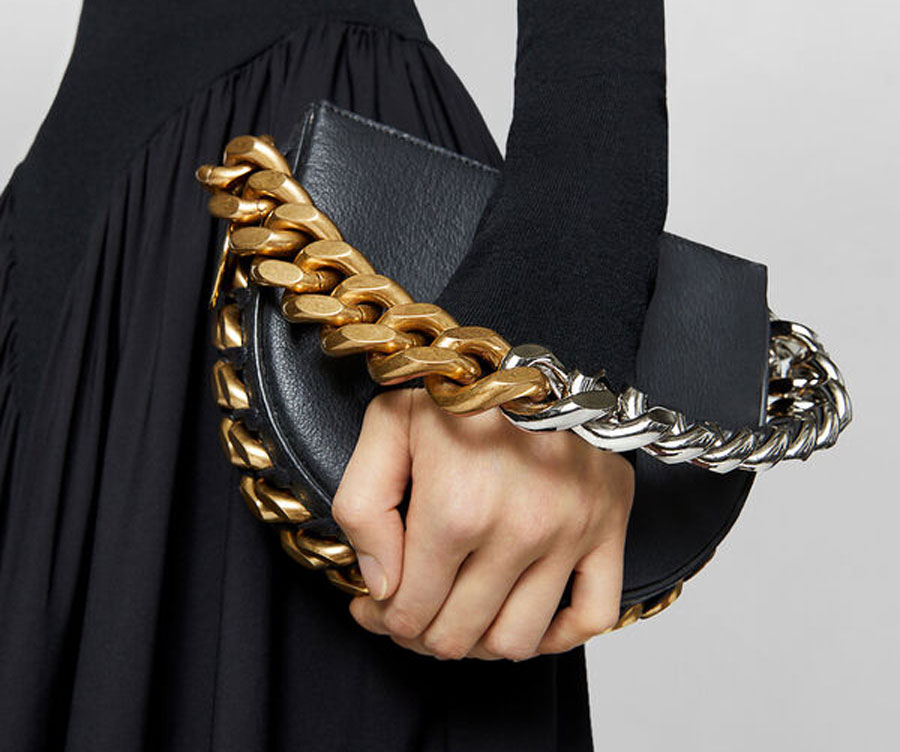 Last year, Stella McCartney launched the world's first-ever garments made from Mylo™️ leather. Due to its distinct production process, Mylo™️ offers a more substantial and elevated feel than most other alternatives to animal leather. The mycelium, harvested as a foam-like layer, resembles the microstructure of collagen and brings a unique level of warmth and sponginess to the final material. 
The latest product to come from this environmentally-minded partnership is the Frayme Mylo™️, a handbag handcrafted by Italian artisans who were specially trained to work with Mylo™️. Embellished with a recyclable aluminium chain and medallion, the rounded bag is easily identifiable as a Stella creation.    
With more and more brands keen to get in on the highly promising potential of mushroom leather, from Stella McCartney and Adidas to Hermès and the Kering group, Frayme Mylo™️ likely marks the first of many innovative mycelium-based products to come.
The Frayme Mylo™️ will have a limited and numbered run, becoming available for purchase from 1 July 2022.
For more information, visit stellamccartney.com
Source: Stella McCartney