This article is brought to you by King, a globally renowned furniture designer and manufacturer with over 40 years of being at the forefront of Australian design, sustainability and flexibility. With Australian heritage serving as its main inspiration for creativity, it seeks to bring innovation, simplicity and casual luxury into every home. Learn more about King's products at the official website here.
---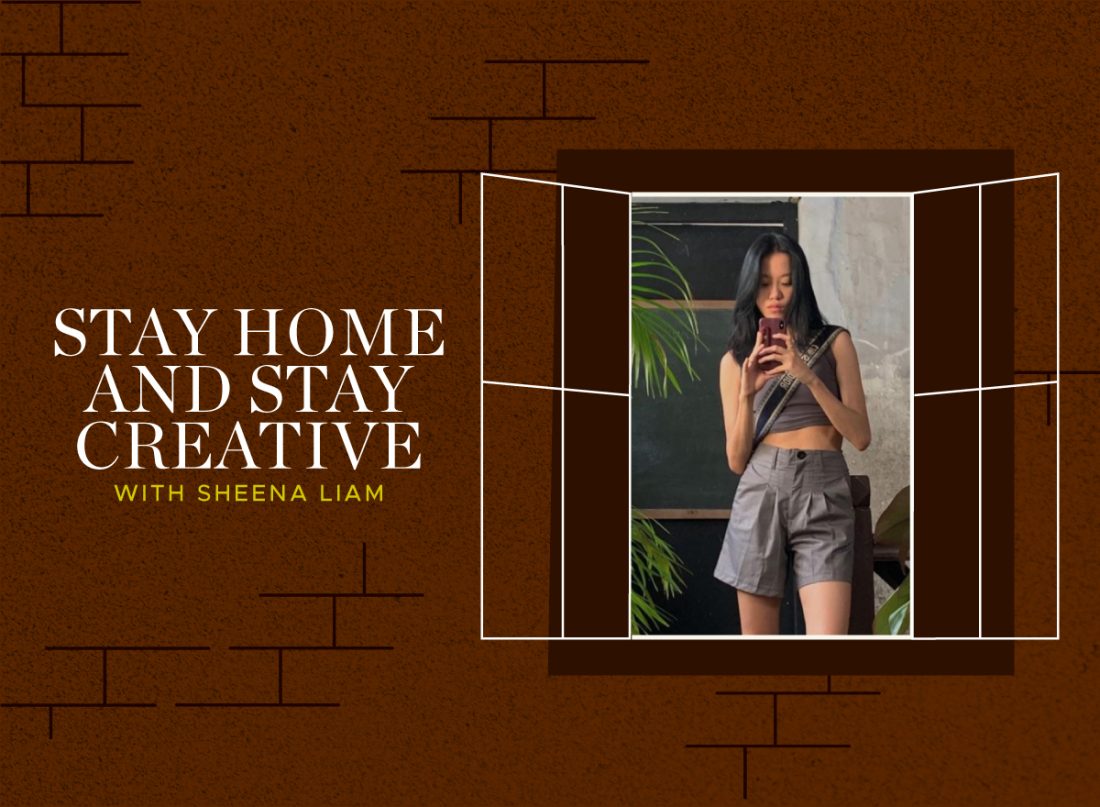 As an artist and model, Sheena Liam is used to seeing the world as her source of inspiration. Every trip out the door, every walk in the park, every meal eaten with friends and every drink toasted in a bar is a reminder of the many beauty in life that is akin to art.
With the recent lockdown result of the current pandemic, she's had to get innovative with how she sources her inspiration. She's turned to the internet to continue seeing the world and the many wonders it has to offer.
"I've always found inspiration on the internet. I love reading art and design related blogs and news," the embroidery artist of Times New Romance shares. "The sad thing I guess is not being able to visit museums and go to exhibitions."
View this post on Instagram
Despite being stuck at home, her embroidery art has continued to evolve alongside her. As she grows as an artist, so has the scale, ambition and attention to detail of her works.
Her ladylike figurines have gotten more intricate, zooming in even further on the frozen moments of their little lives on canvas. Where they used to lounge in surreal relaxation, they now weave their own hair that falls out of their frames, button their own blouses illustrated down to the very crease within their grasp and carefully slurp on noodles while trying to keep their hair out of their bowls.
How does she do it? She opens up her creative process to us.
Sleep
View this post on Instagram
Much like how one's physical body needs a good rest, Sheena believes the same for one's mind and creative tank. She tries to get a good night's sleep and is a champion for afternoon naps. "Sleeping enough is crucial to anyone's general process," she says.
Don't stop creating
View this post on Instagram

When the creative drive feels dry is when one needs to go the most at it. Sheena often lets her creative streak take free rein, and she lets it guide her to her next lightbulb moment. "Don't stop creating, even if it's just lots of sketching with no end goal in mind," she tells. 
Read
View this post on Instagram

Just because one is stuck indoors does not mean one needs to be cut off from the world. Sheena makes up for what she's missing "out there" by reading up on what's happening. "I'm always reading the news and trying to stay up to date with the world," she divulges.
Try out new things
View this post on Instagram

Trying something new can sometimes be scary but that's exactly why one needs to familiarise with the foreign. It's the fastest way to spark new ideas and nudge one's creative slump into new exciting paths. "I'm all for experimenting with different mediums to keep things fresh," Sheena shares.
Keep up with Sheena on her Instagram page here. Follow along the works on Times New Romance on the official account here.