From shield sunglasses to triangle frames, here are five outstanding sunglasses trends for Spring/Summer 2019.
As the fashion world diversifies to become more inclusive, so do accessory trends become more varied for individual expression. The sunglasses department is one key accessory that has broken away from traditional styles, with multi-coloured lenses and oversized visors taking over the high-fashion streets in lieu of classic aviators and retro round shades the last few seasons.
Consider these five outstanding sunglasses trends for Spring/Summer 2019.
Shield sunglasses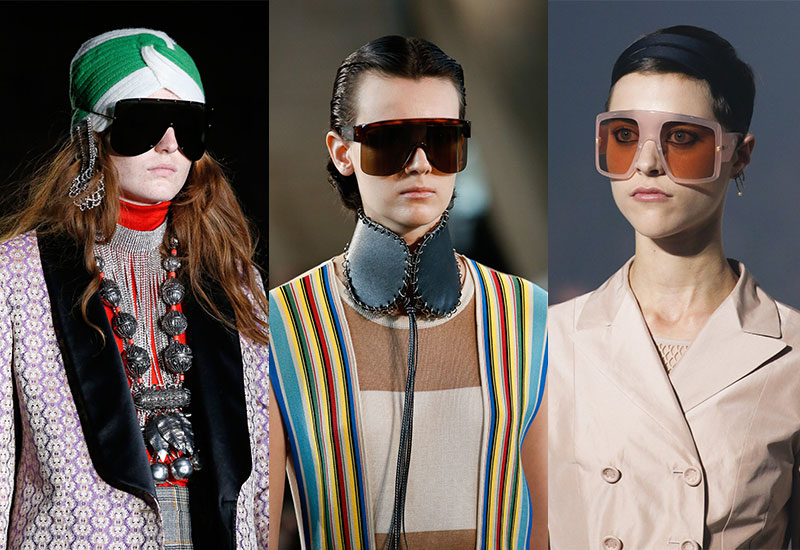 Think of the shield sunglasses as the sister to last spring's oversized visors. Both cover a large part of the face and hence protect more than just the eyes from the sun (which is what sunglasses are made for anyway); but this season's selection of D-frames and mask-like shades are even more exaggerated than before. Always use protection, they say.
Triangle frames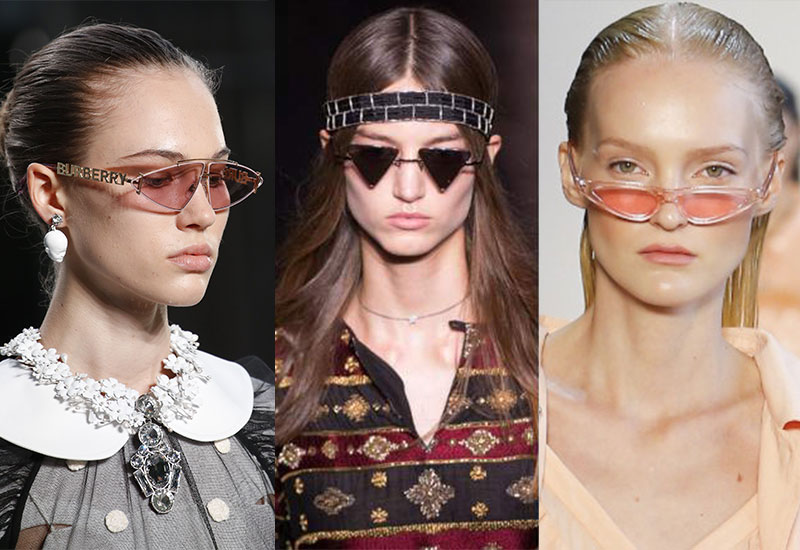 Goodbye round sunnies, hello triangle frames. Whether symmetrical like Saint Laurent's or scalene like Marni's, triangle frames are clearly in for spring. Or you can opt to meet halfway with the rounded triangle frames from Burberry that look ultra-chic, too.
Neon colours
There's something of a neon revival going on in the industry right now and sunglasses are a good way to start if you're not ready to go all out. And if you are, well then you have the perfect accessory idea to complete your outfit.
Sporty silhouettes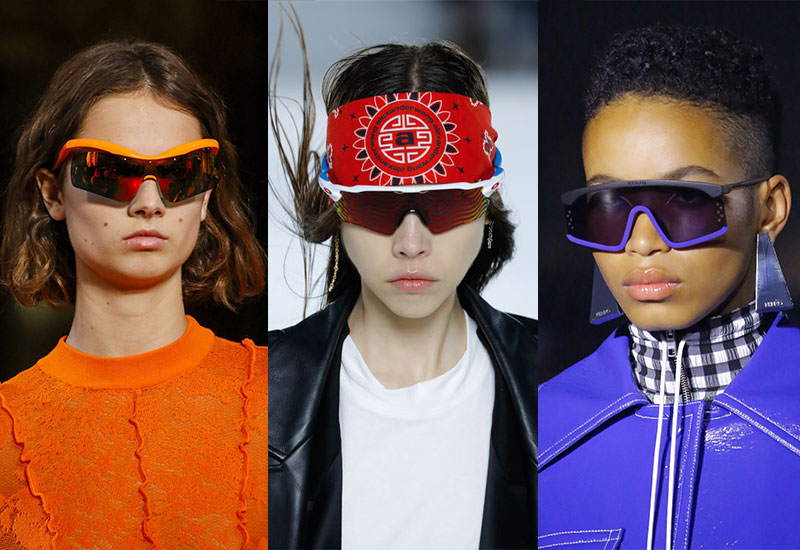 Athleisure has arrived in the sunglasses section in the form of sporty sunglasses you would typically wear to cycle or golf – but make it fashion. They feature a curved, aerodynamic structure and colourful, athletic accents like the one from Stella McCartney's runway above.
Recommended for you: Is cycling the new golfing? Young professionals weigh in
Wild patterns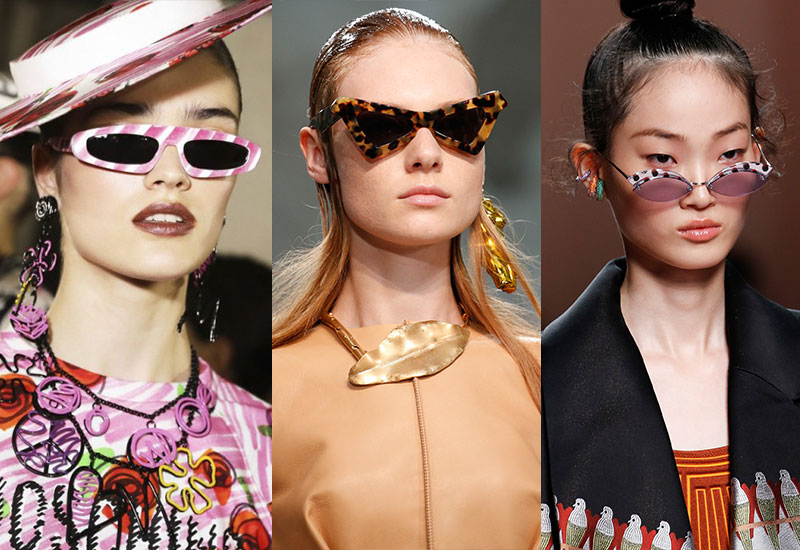 Classic tortoiseshell frames are joined by geometrical prints and Moschino's sketches this season to add a hint of quirky fun to your look. The eye-catching patterns are sure to call for attention, so dare you be a diva with these picks?