Be a part of history in the making.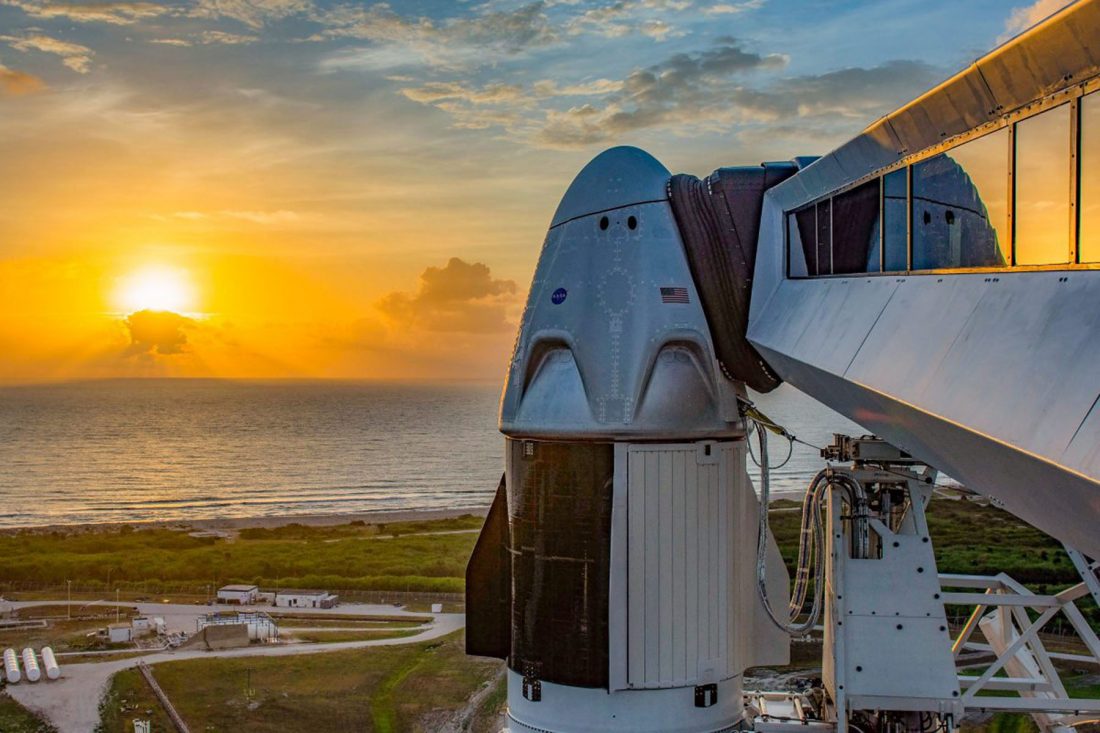 Update [Monday, June 1]: The SpaceX Crew Dragon has officially docked at the International Space Station about 15 minutes ahead of schedule, at 10.16am EDT on Sunday. They joined fellow American Christopher Cassidy, current commander of the space station, and two other Russians already on the space station.
The Crew Dragon is certified for up to four months in space, subject to the SpaceX's resilience. While there, the astronauts will test the capsule's capabilities, conduct scientific research and assist in spacewalks to install new lithium ion batteries before making their return to Earth to complete the mission. 
Docking confirmed! @AstroBehnken and @Astro_Doug officially docked to the @Space_Station at 10:16am ET: pic.twitter.com/hCM4UvbwjR

— NASA (@NASA) May 31, 2020
---
Original story:
Elon Musk's SpaceX is about to make history with its highest stake mission since the tech billionaire founded the company in 2012: its first launch of humans. This Saturday, May 30, at 3.22pm EDT (GMT-4), two veteran NASA astronauts will board a SpaceX Crew Dragon to the International Space Station.
Originally scheduled for Wednesday but scrubbed due to poor weather conditions in Florida's Kennedy Space Center, the Demo-2 mission will mark the first space flight from U.S soil in nearly nine years. The last flight was the Space Shuttle Atlantis in July 2011, and America has relied on Russia to travel to and from the orbiting laboratory ever since.
It will also be the first time for a commercial spacecraft to carry NASA astronauts into orbit. The veterans, commander Douglas Hurley and astronaut Robert Behnken, both joined the astronaut corps in 2000. The former is an ex-Marine fighter pilot who served in two previous space missions, whereas the latter is an ex-Air Force test pilot who has logged more than 708 hours in space on two shuttle missions and completed six spacewalks.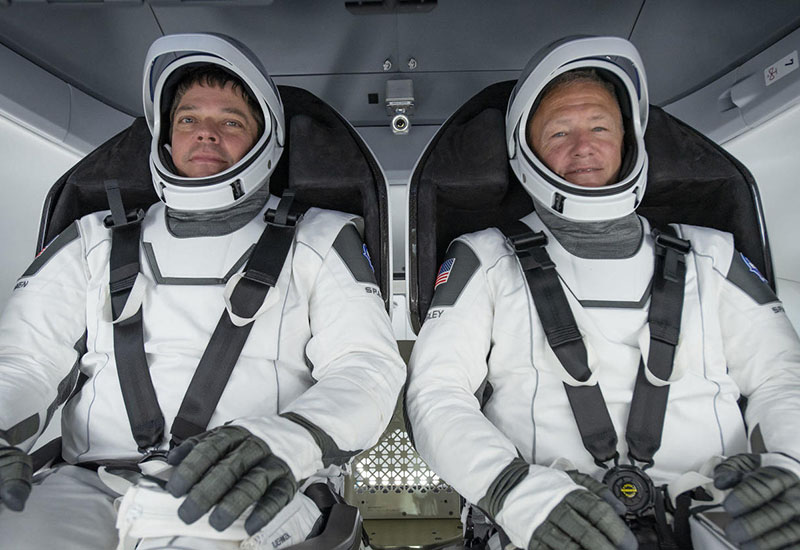 The Crew Dragon is set to lift off on a Falcon 9 rocket with 1.7 millions pounds of thrust from its first stage. After take-off, it will take the spacecraft under 9 minutes to reach orbit. It is scheduled to arrive at the International Space Station within 19 hours.
In case of further delay, a backup date has been set for Sunday, May 31, also at 3.22pm EDT.
Although a launch as significant as this would typically draw crowds of spectators to the Kennedy Space Center, the site remains closed to non-essential personnel due to coronavirus restrictions and will not be open for public viewing. However, you can catch live streamings from the official NASA and SpaceX platforms below:
NASA TV
If you didn't already know, NASA has a livestreaming channel on YouTube as well as on its official website which broadcasts a variety of programming, including replays of mission operations, spacewalks and news conferences. The live launch coverage of the SpaceX has been scheduled to start on NASA TV at 11am Eastern U.S. Time (GMT-4) on Saturday.
Discover the full NASA TV scheduled programming on the official website here.
SpaceX
SpaceX will provide live coverage of the launch starting 4 hours before lift-off via its YouTube channel. Watch the stream above or subscribe to the channel here to stay updated.
Photos: SpaceX