"You must taste a culture to understand a culture."
There are many ways to travel around the great big world we live in – via trains for onground sights and sounds, through river cruises for a little backwater sightseeing, or even on helicopter rides for a bird's eye view of majestic landmarks of our civilisation.
For those who would prefer to follow your taste buds around the globe, Sens Asia Travel has unveiled a list of "See All, Eat Well" getaways for foodies to catch iconic sights while tasting the authentic flavours of Southeast Asia.
If you hold to the mantra that "you must taste a culture to understand a culture", here are 4 gourmet trails Sens Asia Travel has curated to fill your plate.
Cambodia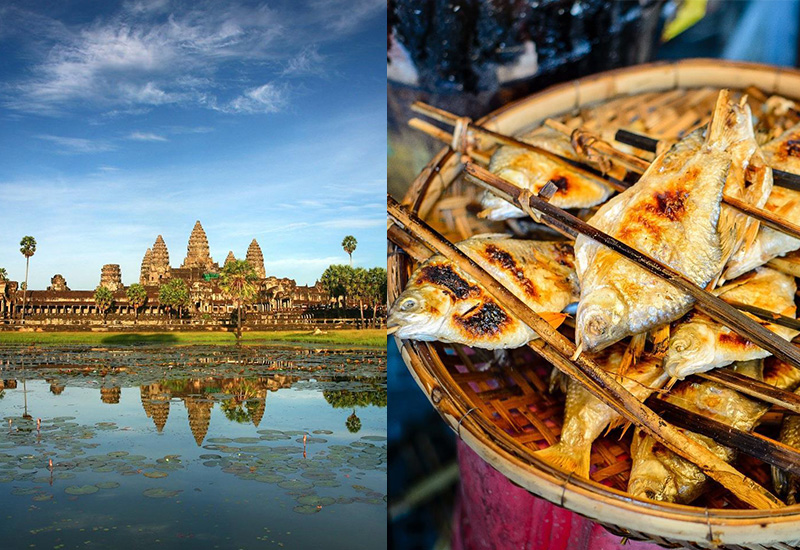 Angkor Wat may be the signature attraction in Cambodia, but don't just stop there; see first-hand the local culture as you take lesser travelled tourist routes through the countryside, with stops at a floating village and a long-lost temple overtaken by the jungle. Whilst you take in the astounding sights, experience a taste of the Cambodian cuisine, heavily inspired by Thai, Chinese and Vietnamese flavours.
Laos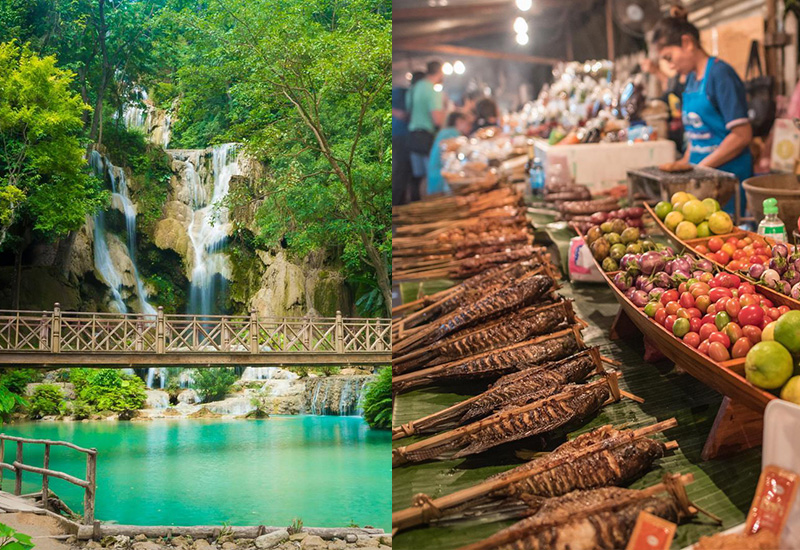 Calm your mind, body and soul with a peaceful escapade to Laos – a UNESCO World Heritage site comprising serene lakes, rivers and hillsides. Expect to be blown away by panoramic views of Luang Prabang's skyline from Mount Phousi in the morning, followed by a scenic sunset by the Mekong river bank in the evening. At the same time, treat your taste buds to traditional Laotian dishes like herb crusted fish steamed in banana leaf or Purple sticky rice in coconut milk with tamarind sauce.
Thailand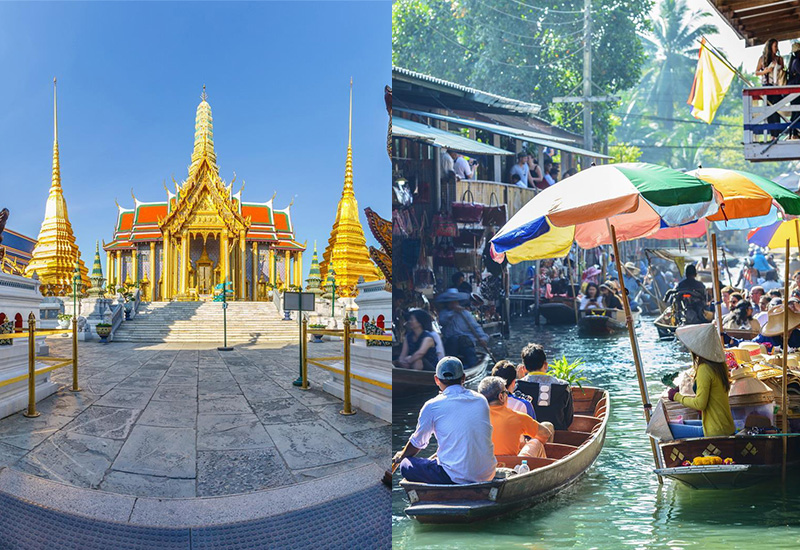 Explore some of the greatest culinary and cultural experiences the Land of Smiles has to offer in its Northern region's two most prominent cities – Bangkok and Chiang Mai. This 5-day tour will bring travellers on a cruise along Bangkok's Chao Phraya river to enjoy a scrumptious seafood dinner, as well as to waterfall restaurants in Chiang Mai for a taste of the Issan cuisine. With other attractions including iconic temples and food markets, Northern Thailand promises to allure all your senses.
Vietnam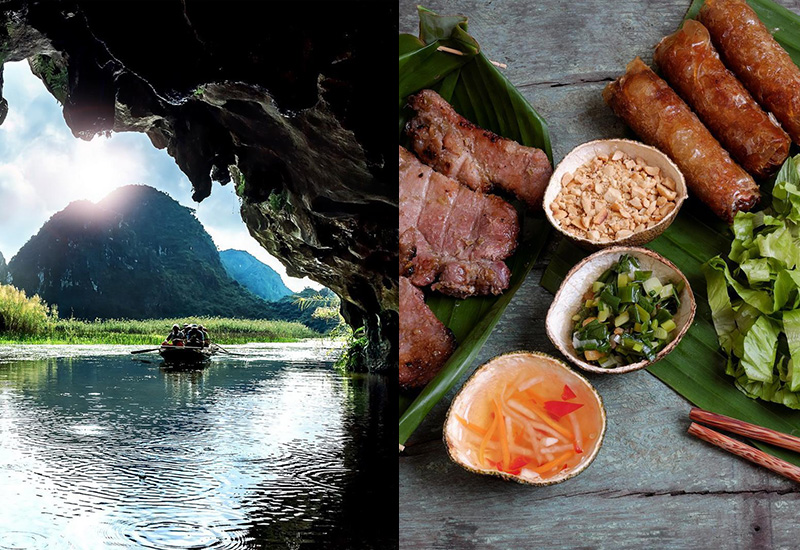 In one of Sen Asia Travel's most immersive tours, embark on an enchanting 12-day journey around the Land of Surprises from Northern Hanoi all the way through Danang to Vinh Long in the Deep South. Delve into the rich Vietnamese heritage as you visit ancient towns, amazing architecture like the imposing Notre Dame Cathedral, and pristine cruising routes along Ha Long Bay. On the way, savour only the best local delicacies such as Pho Bo, Bun Tom Nuong Xa and Café Trung (Vietnamese egg coffee).
To stand a chance to win a giveaway for two to "See All, Eat All Vietnam", visit the official Sens Asia Travel Facebook page here.
For more information or to book a tour, visit sensasia.com.
Images: Courtesy of Sens Asia Travel