The world is rapidly evolving and it's high time we evolve with it. We're not just talking about adapting to the digital world in terms of e-commerce, mobile payments and the like, but also embracing technology into our homes. It's no longer about "looking cool" or being "ahead of the game" anymore; it's about growing with the times – just as lighting has gone from candles to gas to electricity and now to cloud.
While it can be daunting for some – especially those preceding the Gen Z and Millennial generations – to figure out fancy automated systems or voice control commands, the benefits far outweigh the frustrations. Depending on the type of device, it can help save time, cost, energy or even the planet, on top of tackling issues such as air quality, security and hygiene. It goes without saying that these smart innovations also improve the overall quality of living.
With the number of options in the market today, however, it can be overwhelming to start. Relax, we've scoured the internet and done our homework to help you decide what to invest in for a more integrated living experience at home. Keep scrolling on your way to a smarter future.
Smart indoor speaker: Sonos One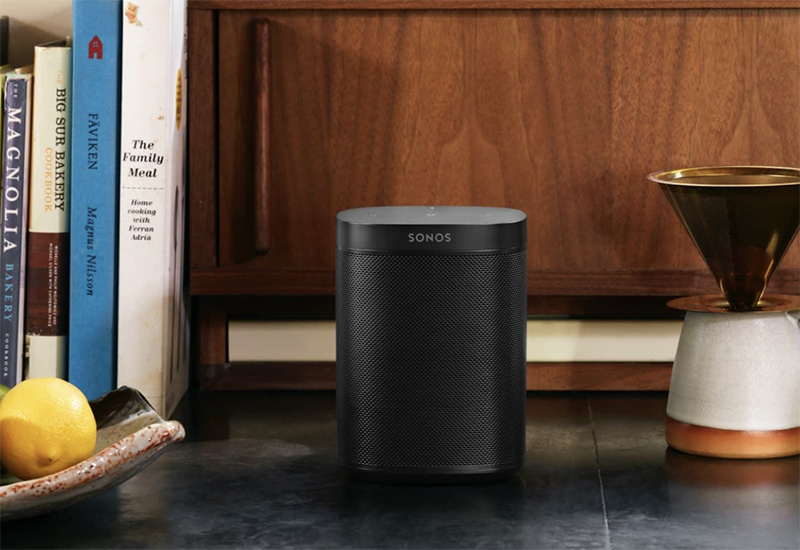 The Sonos One isn't new. Originally launched in 2017, it received a second-generation upgrade two years later, which is the same version offered in the market today. This may appear dated, especially in the tech world where there's a new launch every month, but the fact that it's still a best-seller and chart-topper on many a tech geek's wishlist is testament to its quality.
Three key features make the Sonos One worth adding to your home. First, it boasts a clean, compact design that will blend in with any space like a dream, be it your living room, kitchen or bathroom (it's humidity resistant – perfect for in-shower karaoke sessions). Fitted with two Class-D digital amplifiers and a mid-woofer, its acoustics are rich and powerful enough to fill a sizeable room. As for smart features, it works with both the Alexa and Google Assistant ecosystem for voice assistance, as well as Apple's Airplay 2 for seamless integration. In a nutshell, it looks appealing, plays music beautifully, and lets you control other paired gadgets (including those on this list) via voice command all at the same time.
Related: Turn up the bass with these 5 audio tech toys for meliophiles
Smart air purifier: Dyson PureCool TP04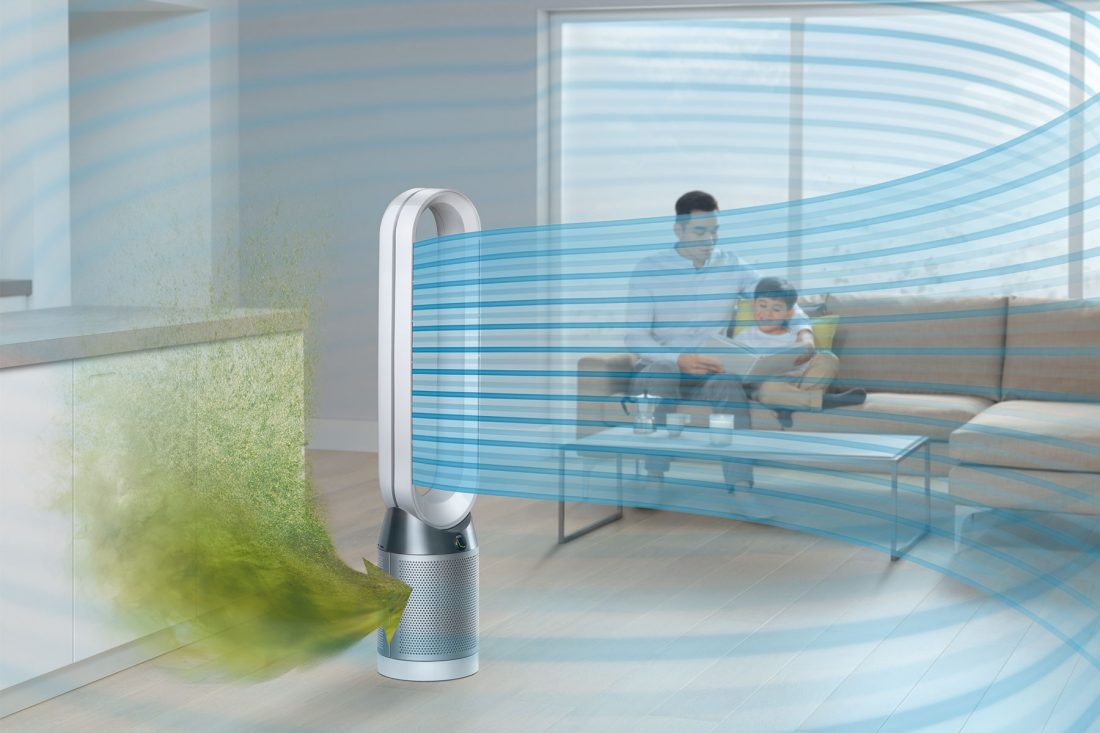 Clean air is underrated, until the next time we're clouded in haze or having a reaction to airborne viruses. The truth is that there are more allergens and harmful microscopic particles in our day-to-day lives than we may notice, and while they may not be disruptive or deadly to the average person, they can potentially lead to health or hygiene issues.
The Dyson Pure Cool solves these concerns and more with its ability to sense particles and gases, diagnose them, and then respond accordingly. Equipped with HEPA and Active carbon filters as well as Air Multiplier technology, it is capable of projecting smooth, powerful airflow to circulate and mix purified air throughout the room, wherever you choose to direct it.
You may also like: A day in the office with LG PuriCare air purifier
Smart lighting: Phillips Hue 
Too tired to get up to turn off the lights after binge-watching Netflix for 5 hours straight? We've all been there. "Now wouldn't it be great if we had Alexa or Google to turn them off…" is a thought that often comes to mind after, but seldom acted upon. Well, it's time to change that. Fret not, investing in smart lighting is easier than it sounds.
With the Philips Hue Starter Kit, one simply needs to connect a hub to the home WiFi router to take control of the accompanying light bulbs via a wall-mountable smart button. This allows you to adjust the colour and brightness of each bulb, aside from just turning them on or off with Alexa or Google's voice assistant. You can also set daily schedules or sync the bulbs to the beat of music through the smartphone app – the latter being a great feature for when we can host parties again.
Smart fridge: Samsung Family Hub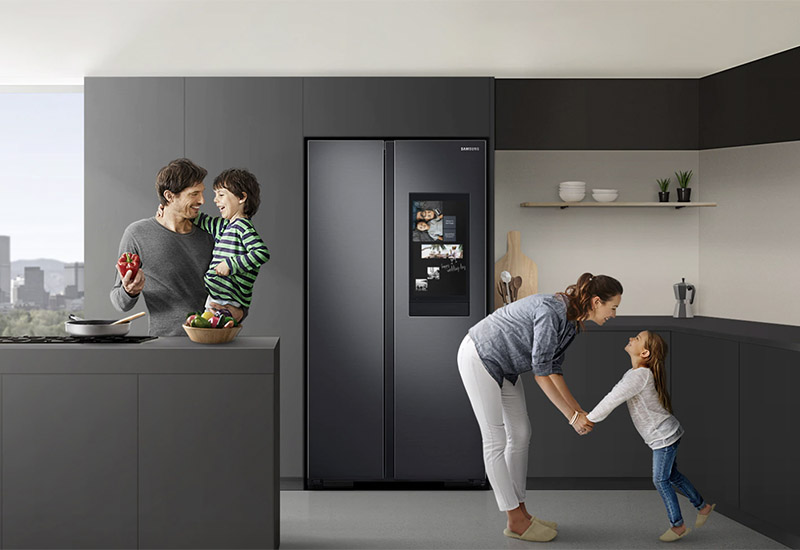 If you spend most of your time in the kitchen, a smart fridge might be your best companion. Not only will it allow you to keep track of whatever's left inside when you're out on a grocery run, it'll also give you access to your favourite apps and smart devices while you're in the middle of prepping a meal.
You can thank the Samsung Family Hub for spearheading the smart fridge category. Now in its third generation, it's one of the most advanced of its kind, with a highlight being its recipe and meal planner feature that incorporates artificial intelligence and food profiling technology. Fitted with Bluetooth, WiFi, SmartView and SmartThings capabilities, it also allows you to follow along your favourite cooking videos, play music from Spotify, browse new recipes and control other devices – all without leaving your favourite space at home.
Related: 5 high-tech home appliances to help you lead a healthy lifestyle at home
Smart TV: LG CX OLED TV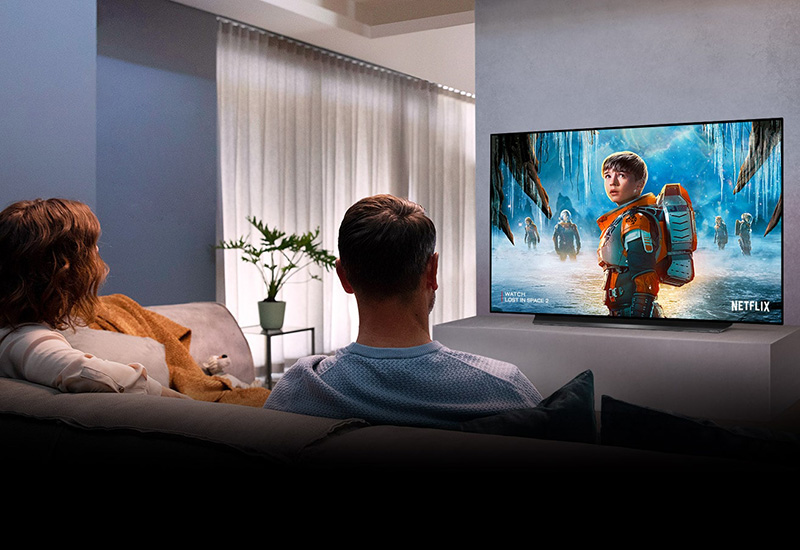 Maybe you're used to couchsurfing on your smartphone, tablet or computer when you're alone. But what about date night with your other half or gaming sessions with your best friends? Large screens are appealing for this very reason, connecting you with your loved ones through mutual entertainment.
Speaking of, the LG CX OLED TV is one device that demands to be shared with others. The brand has been leading 4K OLED TV technology for years, and this particular model highlights that with its self-lit pixels, complemented by a cinematic Dolby Vision™ IQ and Dolby Atmos® experience. Whether you're playing your PlayStation5 or watching K-dramas on Netflix, expect superior audiovisual quality at your fingertips.
Read more: The essentials you need to build the ultimate man cave
Smart robot vacuum: iRobot Roomba i7+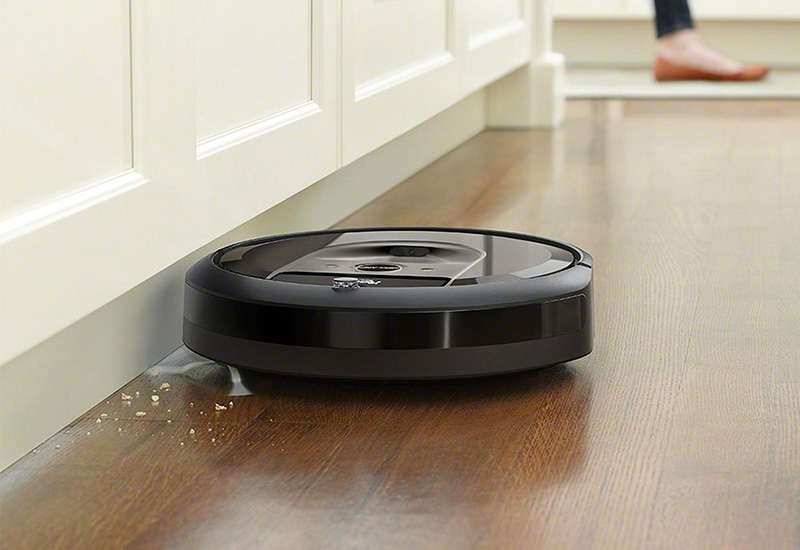 Yes, Dyson vacuums are great, but they still require some amount of effort to use. Robot vacuums, on the other hand, are a lifesaver when it comes to cleaning the house with minimum effort and maximum results.
The options are endless in the market today, and yet the iRobot Roomba i7+ still manages to come out among the top. Thanks to its advanced Smart Maps and vSLAM® navigation system, it can learn the layout of your home and effectively clean each nook and cranny without your monitoring (unlike cheap models). You can even designate "Keep Out Zones" or use Google Home and Alexa enabled devices to clean specific areas at request. Who says cleaning has to be a chore?