Strength and beauty have many facets – it is as diverse as the people who deem them in their eyes. This International Women's Day, we speak to three women breaking the mould of closed-minded femininity and learn what beauty, empowerment and self-love means to them.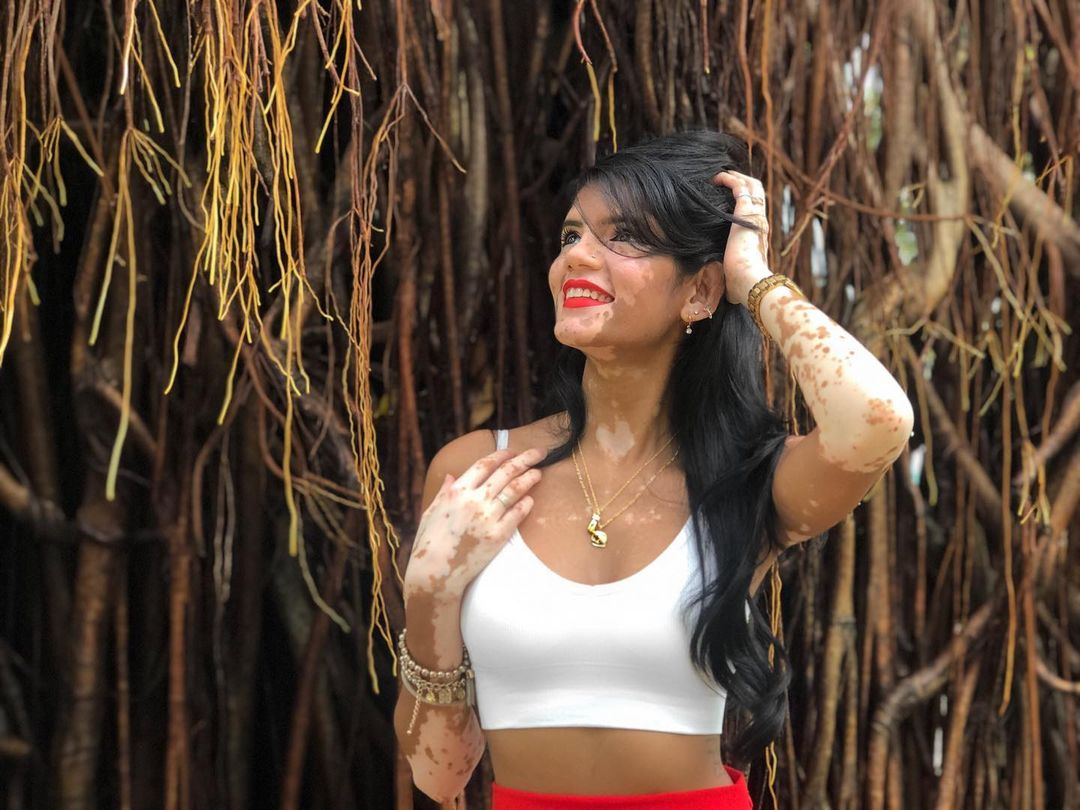 What started as a small dot on her face, eventually sparked marketing executive, model and body positive activist Sonya Danita Charles' long journey of finding strength, and reclaiming her confidence and self love. She was only eight years old when she first discovered that she had vitiligo, a long-term condition where the skin loses melanocytes (pigment cells), resulting in discoloured patches in various areas of the body.
"Initially, my parents didn't think much of it since it looked like a sun spot," Sonya tells over an online interview. "However, there came a point in time and they noticed it started spreading more than it should, so they decided to take me to a doctor to have it checked, and we were informed that I had vitiligo."
While the skin condition is characterised by the spreading of discolouration throughout the body, vitiligo, in fact, is not contagious. This was, and continues to be a misconception that Sonya has been dealing with on a regular basis, and something that she wishes to dispel to those who may not be well-informed about it.
"It does not make us any less human," she shares. "There are very few skin conditions out there that are actually contagious, and people need to be more educated and aware of this. People also seem to think that those with vitiligo don't function the same way other 'normal' humans would. Reality is, we are just like everyone else. The only difference is that our skin has numerous colours, and that does not mean that we are not capable of working or having a career, being in relationships, and just living a somewhat normal life."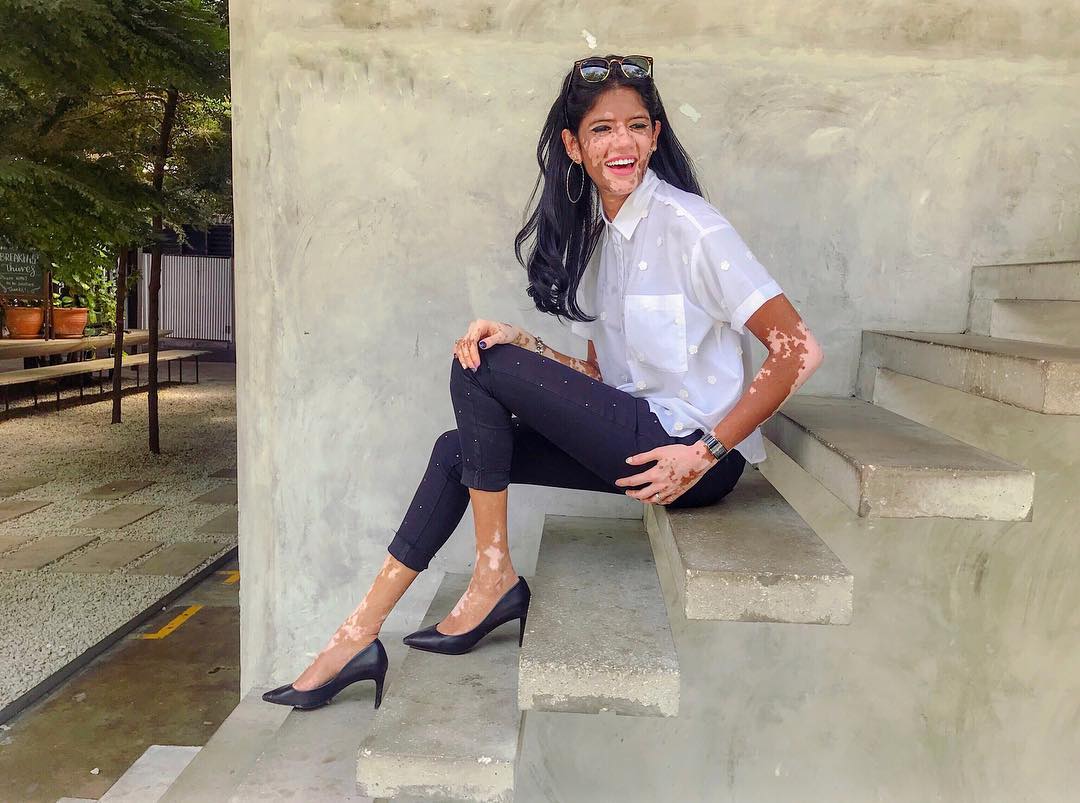 When one develops a condition that's visible on the skin – naturally at some point it will attract unwanted attention, segregation, and bullying. Sonya didn't get to have a 'normal' childhood, and instead had to grapple with the loneliness she felt in trying to accept the fact that she had vitiligo, while trying to tank through the rude remarks and mean names, such as 'Dalmatian', that were thrown at her.
It was during these dark times that Sonya wished to conceal and eradicate her condition, turning to everything from western medicine to traditional practices in hopes that she could look more "acceptable". However, it was only a matter of time before she grew weary of treatments and medications, and by the time she reached the age of 17, Sonya decided that she no longer wanted to rely on them. Instead, she had to find another way to retake her self-esteem.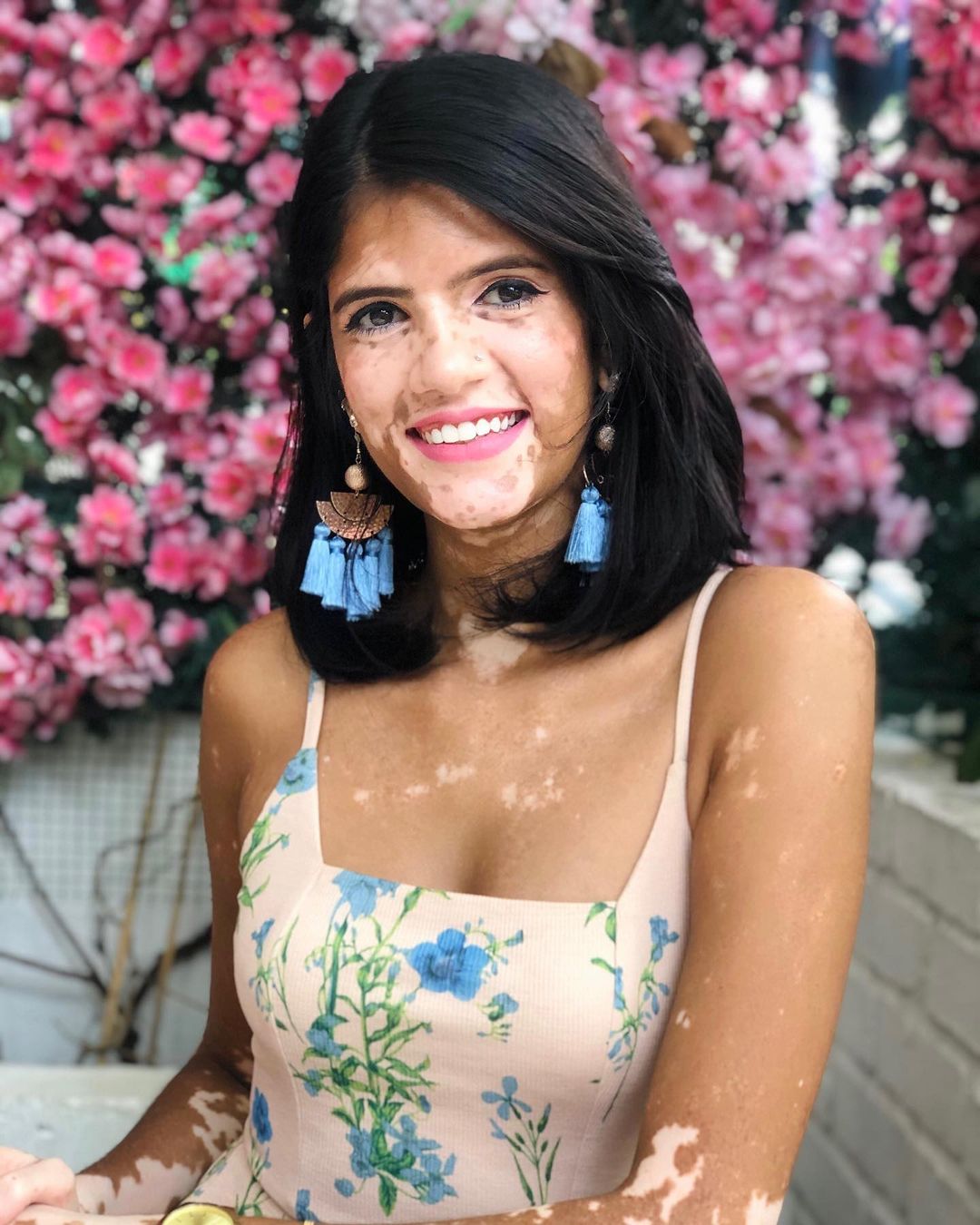 "I wished I had overcome it [bullying] sooner than I did," she admits. "But I guess I just really needed to experience certain events in life that really pushed me and opened my eyes about the type of person I want to be, and the life I choose to live."
After years of being the target of mockery, Sonya eventually realised that the only way she could put an end to the bullying was by standing up to them.
"Many don't realise this, but the reason bullies pick on people is because the people they're bullying almost never stand up for themselves, and this gives the bullies a form of power and satisfaction as they know that no one is brave enough to stand up to them."
By standing up for herself, Sonya managed to reclaim not just her pride as a human being and her sanity, but also the confidence in herself, while coming out stronger knowing that no one else could have power or control over her – except for herself. She also found that, when she's put in a difficult position, that taking time for herself to process and work on her emotions allow her to overcome these negative situations.
"'Why do I feel this? What triggered it? Why does this affect me more than anything else? How can I over come this and what I can do to be better so that I don't feel this way again?' These are just some of the many self reflection questions that I would ask myself, and one way I would hold myself accountable for my feelings and reactions," Sonya clarifies.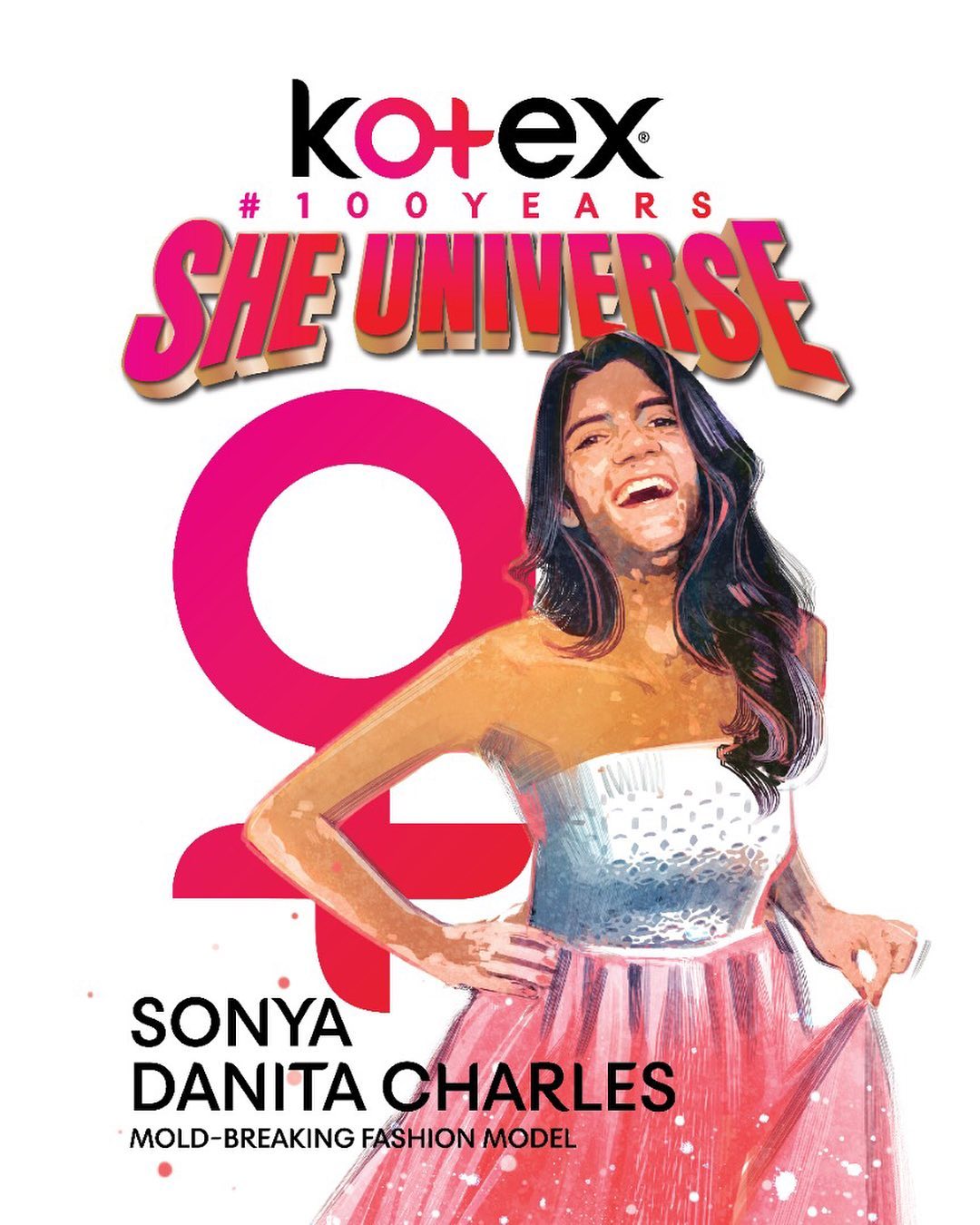 On a brighter note, Sonya is now helping pave the way towards a more body positive community, while raising awareness on vitiligo, having worked on campaigns with brands such as Levi's, Kotex, and Dove. In 2018, she even made her runway debut when she walked the FashionValet x Min Luna show at that year's Kuala Lumpur Fashion Week. With her skin condition, she's slowly breaking the mould on what it means to "be beautiful".
When it comes to challenging stereotypical beauty standards that still plague women today, Sonya does so by staying true to her core beliefs, her purpose, and staying committed to helping make a change in the world.
"We should all be working towards empowering each other, lifting each other, loving each other, and being kind to each other rather than comparing, hating, and trying to belittle one another. We're all made special for a reason and it's time more women realised that."
"Beauty is individuality, and individuality is beautiful."
However, there's still much more work to be done in terms of inclusivity and normalising it. To Sonya, it is only the beginning.
"This is a change that needs to happen not only for this generation or in this point of time, but for the generations to come as well," she explains. "It is not merely about creating campaigns and advertisements that promote inclusivity, but rather actually applying it in our daily lives as well. This means going beyond just preaching about it, and actually practising it with the way we think and behave."
Facing the past, embracing the future
"If there's one way I would describe my journey, it would be like that the craziest roller coaster ride I've ever been on," Sonya expresses. "With each painful lesson, I've learnt how to be stronger, resilient, and confident with my approach towards my life. Meanwhile, with each beautiful and wonderful lesson, I've learnt that life is truly so beautiful and that I have so much to be grateful for. I guess, with everything that happens in my life, regardless of how good or bad, there is a lesson to learn and it only shapes me into a better version of myself each day."
Sonya's definition of beauty certainly goes beneath the skin. Rather than associating the word with the physical appearance, she believes that true beauty lies within one's character and attitude towards life and others. When looking back on her journey and how far she's come since being first diagnosed with vitiligo, she's learnt that kindness, self love, and the will to improve are core qualities that eventually contribute to a more beautiful community.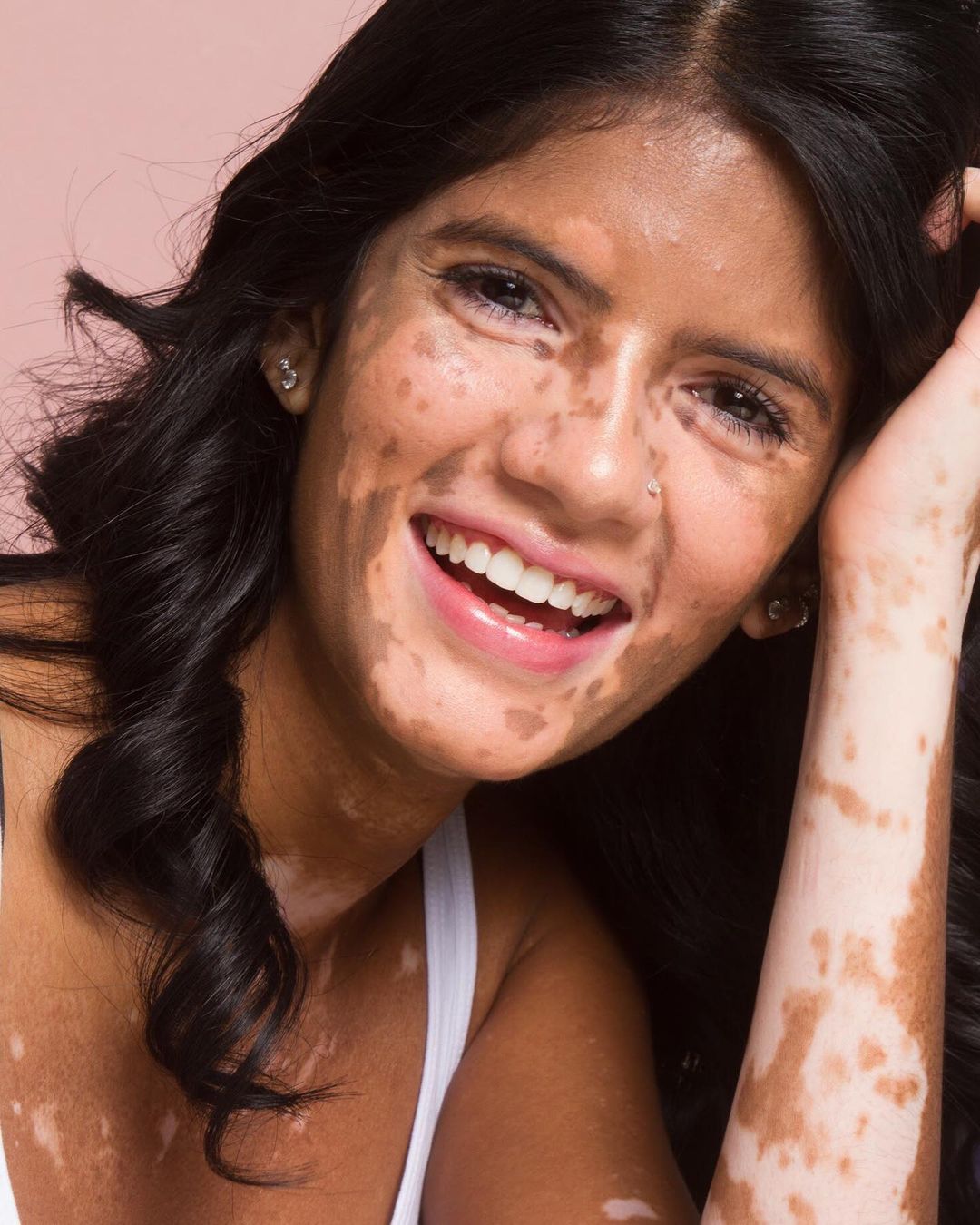 "There's beauty all around us, even in the little things like the sound of laughter, the image of someone in love, the sight of a newborn baby, children, nature, our environment… We just have to open our eyes and broaden our minds. Essentially, being beautiful is to be yourself, and to love and embrace every part of yourself. Beauty is individuality, and individuality is beautiful."
Photos courtesy of Sonya Danita Charles.