Strength and beauty have many facets – it is as diverse as the people who deem them in their eyes. This International Women's Day, we speak to three women breaking the mould of close-minded femininity and learn what beauty, empowerment and self-love means to them.
---
The fashion and beauty industries are both a double-edged sword. They allow us to experiment with different looks and styles to hone our skills and creativity; but they can also make us feel insecure, discontented and ashamed of our bodies, the colour and condition of our skin, perceived "flaws" and so on.
Nadia Rose is well-acquainted with both sides of the coin. Having grown up with an "obsession" for fashion and beauty since she was little, she decided to share her passions with the world by creating makeup and styling videos for her YouTube channel in her university days. It didn't take long before keyboard warriors came along to attack her confidence and self-worth.
"I remember my first 'suggestive' comment on Instagram was about my knees – that I have dark knees and I should regularly scrub them. I mean, people would go out of their way to say anything about you and in this case, even my knees were scrutinised!" Nadia reveals about the backlash she has received as a content creator.
If not aimed at her body or the way she looked, shots were fired about the way she dressed – either suggesting that she was crying for attention or that it was the reason she was single.
"These comments from strangers are easy to navigate though. The hard part is when it comes from the people you know – your parents, your friend and even your partner," she goes on. "How do you feel loved and sexy when your partner shares that you have put on a little weight?"
Caught between passion and pressure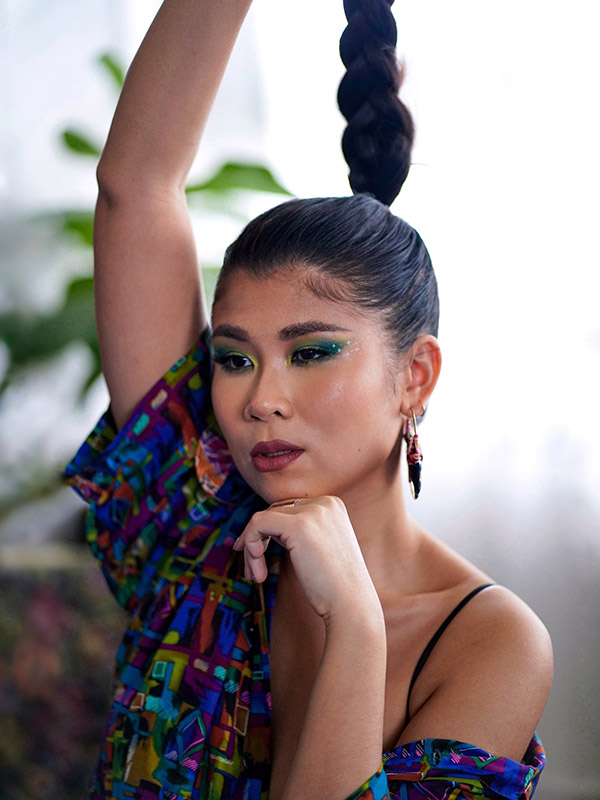 While social media makes it easier for anyone to pass comment on her appearance, Nadia's struggle with body dysmorphia started long before the days of Instagram and YouTube.
"I can't even remember how old I was when I first started feeling insecure," she starts. "It was almost 'a fact' that my nose is too big, my thighs and calves are too fat, and I simply need to lose weight. And when I was 15-16 years old, I was quietly struggling with bulimia and no one knew about it."
"I was so engrossed by the beauty and fashion industry that I was negatively influenced by its beauty standards as well," she goes on. "For a while, I felt lost because on one hand I absolutely love expressing myself through clothes and makeup but on the other I felt pressured to keep up with the beauty standards."
Subconsciously, her passions gradually became less a means of self-expression and more about what the media or society deemed trendy.
As an adult, her negative relationship with her body continued to haunt her – eventually taking a toll on her mental health and relationships. It fed her harmful thoughts that diminished whatever was left of her self-worth, leading to projections on her loved ones.
"These insecurities were with me for so long that I blamed my partner for not giving me the confidence in myself or for not telling me that I am beautiful. But how can I expect unconditional love from my partner when I can't even give it to myself? When I never believed that I am beautiful, and that I am enough?" she reflects on hindsight.
Given that she placed her self-worth on how much her partner loved her, she fell apart as soon as her relationship did. It led to depression and her refusal to eat, which resulted in drastic weight loss of 6 to 8 kilograms within a few months.
"Surprisingly, people were giving me compliments on how good and skinny I looked when in reality, I was at my lowest," she recalls of the aftermath.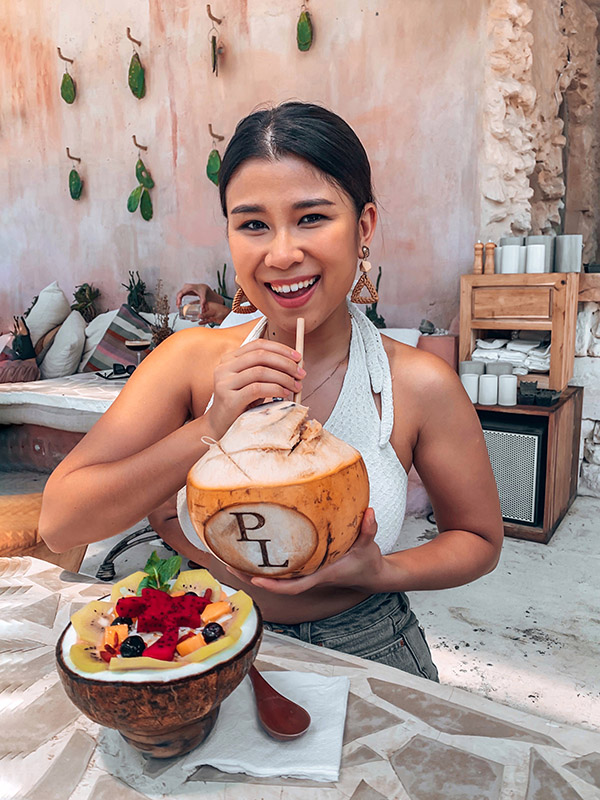 Changing the narrative of beauty
Nadia's journey to body positivity was far from an overnight story. It took many years and conscious effort to nurture, from attending over 10 healing retreats to seeing life coaches for one-on-one sessions to feel whole and worthy.
Besides surrounding herself with inspiring women, she cut ties with those who fed her negativity and cleared out her social media feed by unfollowing pages and people that aren't helpful in her journey. She also had to unlearn attaching self-worth to her body by picking up new skills and widening her knowledge to boost her confidence beyond just her body image.
"When you decide that you matter and that you are worthy of your own love, you will start to water the ground that you grow on," she maintains.
As for the hate comments and naysayers, she says: "I am at a place of deep self-love for myself that these comments no longer affect me as it used to. I know now that they will never reflect my self-worth, how loveable and beautiful I am. It simply reflects their own shame, fear and perhaps their personal insecurities."
"When you decide that you matter and that you are worthy of your own love, you will start to water the ground that you grow on."
That's not to say she's immune to their ammunition; instead, she has learnt to give herself space to feel hurt and react to that with even more self-love and acceptance. Today, she's come so far as to use her story, socials and skills to empower other women on their body positivity journey.
"I finally decided that I want to change the narrative of what it means to feel good and beautiful; to go back to the essence of fashion and beauty, which is self-expression. There is no one rule to what 'beauty' looks like," she shares determinedly.
On what being an advocate means to her, she replies: "This is to share to women that I am a sister, a friend, who believes in them and an ally. The journey to self-love and acceptance is an arduous one. It can feel lonely, hard and frustrating, and sometimes you simply want to give up or in other words, give in to the beauty standards. But I believe that when women come together and support each other, big things happen. We can change the game and what it means to be beautiful and worthy."
This is exactly what she hopes to achieve through her personal brand and creative studio, Inner Maverick.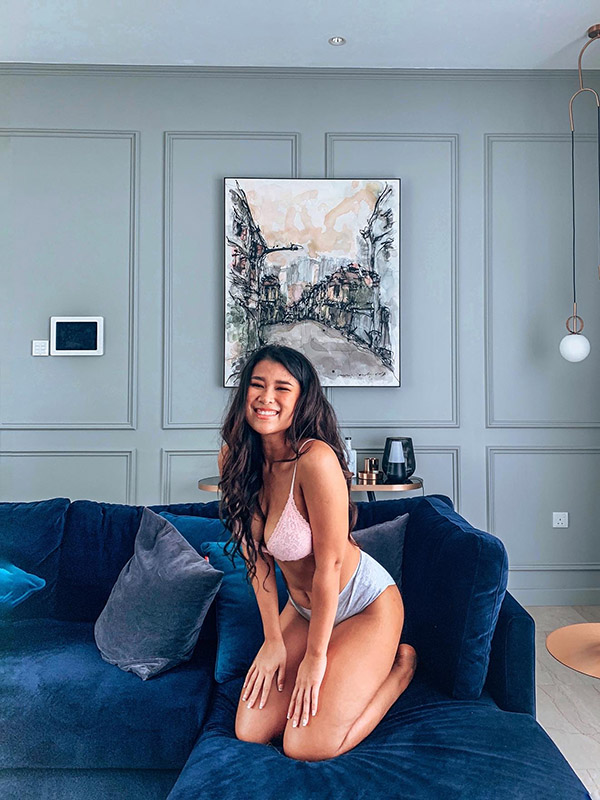 Channelling her inner Maverick
As the makeup artist, stylist and photographer behind her own newly founded studio, Nadia now has the power to reclaim the true definition of beauty for herself and the women she works with.
The name reflects her own story of rebelling against societal norms and unattainable beauty standards to "unleash her inner maverick."
"I wanted it to represent anyone who has ever felt like they can't express themselves authentically because of having to conform to a specific beauty standard or society's expectation of them. A maverick is someone who rebels from these expectations and fully celebrates their own unique individuality since we're all created different!" she elaborates on the brand.
The acronym "I.M" also reinforces that message. It stands for "I am" – a catchphrase for women to proclaim self-affirming thoughts such as "I am worthy of love" or "I am bright and strong."
"I am returning to my love of self-expression through fashion and makeup by capturing women in their most confident self. I like to ask the women I shoot what makes them feel good and what represents who they truly are. And with that, I translate it into my photography – creating space for women to express their beauty in their own unique way," she divulges.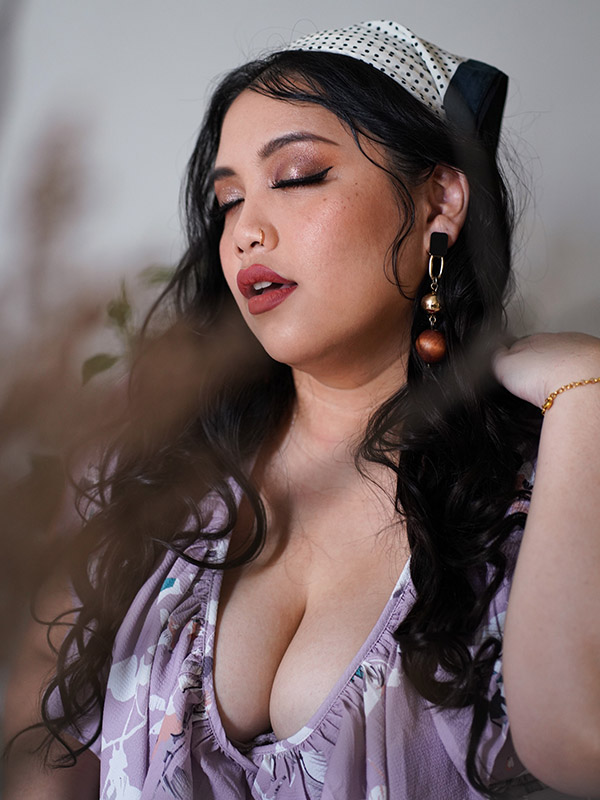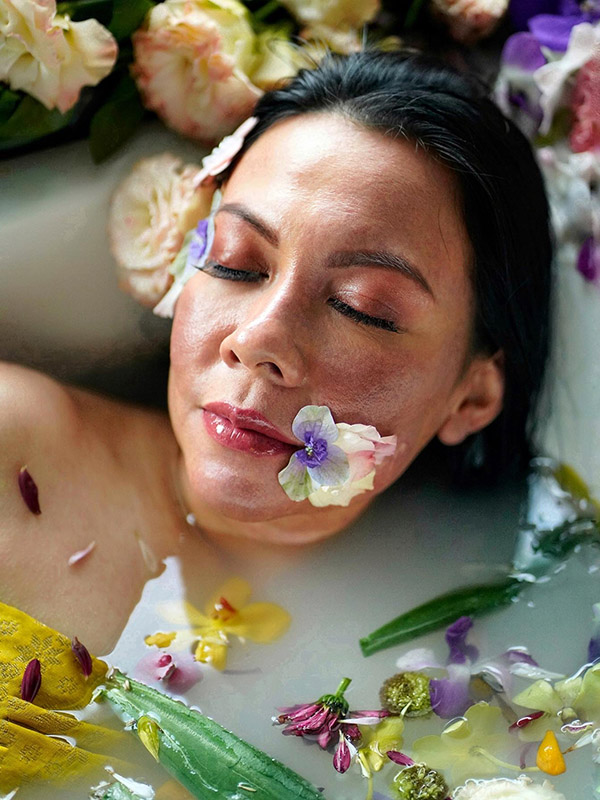 Her subjects so far include talent manager cum sex positive advocate Jasmine King and singer-songwriter Rozella Marie. Both women are advocates in their own right: Jasmine champions sex education and positive sexual health and Rozella, who was born with a birthmark on her face, is the founder of True Complexion, a platform that allows people with medical conditions (physical and mental) to share their stories without fear of judgement.
Moving forward, she hopes to continue sharing her journey of self-love and discovery, as well as that of other inspiring women, on her YouTube channel, website and social platforms.
"I've always wanted to share the behind the scenes and lives of women from around the world as they make a difference in their community. My dream is to build a community of Mavericks who live passionately in their individual power as we inspire each other through our creative expression."
Photos courtesy of Nadia Rose and Inner Maverick Studios