Siti Shahkirah has been on track to proving that women can race as well as men since she was six, and she's not pulling the brakes until she becomes Malaysia's first female Formula One driver.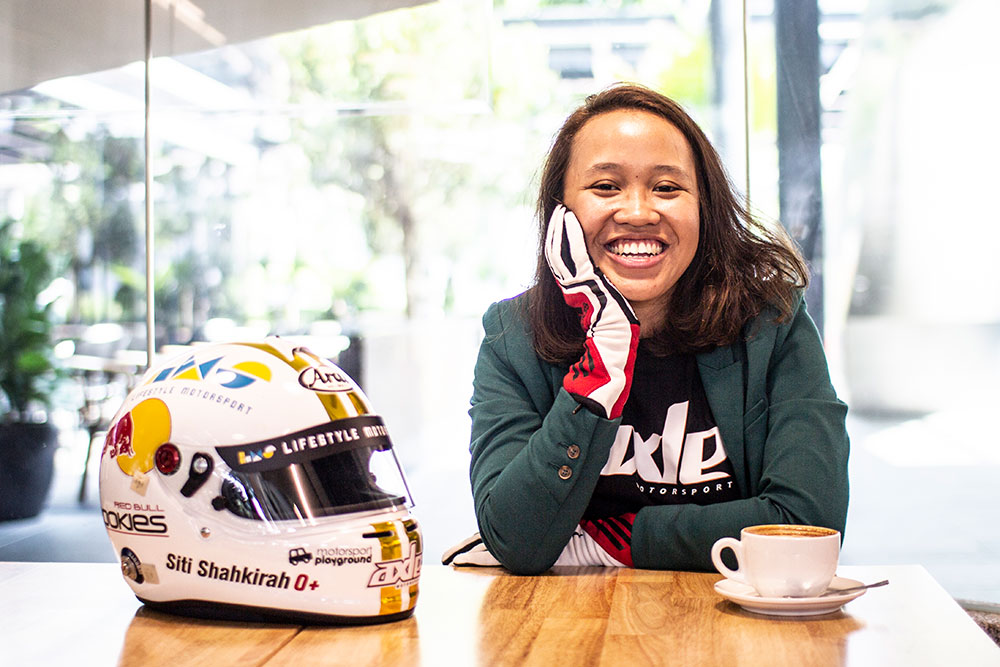 Some grow up chasing a dream, and some grow up still discovering what that dream is. For Siti Shahkirah Shaharul, the dream was written in the stars from the moment she stepped onto the racing tracks when she was six.
What was meant to be a casual, fun family outing to try karting in Subang Jaya turned out to be a life-changing experience for the third child amongst four siblings.
"I really liked the speed, the adrenaline. From the first time I drove, I knew I wanted to be a racer," she gushes, the excitement in her eyes affirming her words. "I have two older brothers and one younger brother, but surprisingly, I was the only one who showed the potential and the interest in motor sports."
She had also since tried a hand at other forms of extreme sports like rock climbing as well as martial arts. But nothing came close to her love for racing and being behind the wheel.
Fuelled by her first love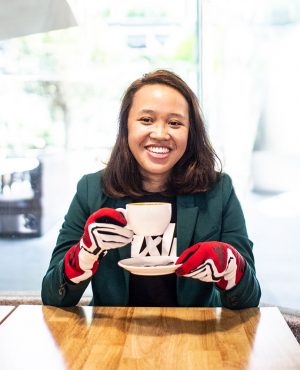 Three years from that fateful outing, she entered her first karting competition, the 2004 KBS Malaysia Championship. She only placed fourth in the Formula Cadet Class, but that didn't deter her from staying on track. Instead, she was driven by a target for each subsequent race she would participate it, even if that didn't necessarily mean winning.
"When I'm on the tracks, there's two words that will be in my mind, focus and consistency. I'll just focus on the race and make sure that I remain consistent for every single thing I have to do to achieve my target, whether it is to have the fastest lap or to be on the podium," she says.
Several more races and years of experience later, she won her first championship, the Rotax Max Challenge (Malaysia Series) in 2010.
A string of successes followed that year, including winning the Rotax Max Challenge (Asia Series) and qualifying for the Grand Finals in La Conca, Italy, in which she was the only Malaysian – and female, at that – to do so.
From there, she was spotted by Red Bull Rookies to join their Under-21 racing team for three years. That was her next big step into motor racing. But which of the two does she prefer?
"I have to say that karting is my first love, so whatever it is, I will always go back to karting," she admits, without a doubt.
Racing towards a new reality
The hardest challenge for her so far arrived this year with the 2019 W Series Championship. It is the first all-female racing championship in the history of the sport, founded in effort to promote and include more women participation in established series.
Shahkirah, who is mentored by former Malaysian Formula One driver Alex Yoong, was the only Southeast Asian out of 55 women selected for the three-day final assessments in Austria last January.
"It was my first time seeing the snow and I was not prepared with the conditions, but I still did my best and pushed myself to the limit. It has definitely given me a different learning experience," she reveals.
"Women empowerment means setting up a good example for other women and at the same time, breaking barriers and stigma."
Despite not making it through to the finals in May, the fact that she had been a part of the series was already a huge honour for her in an age where women empowerment is a pertinent issue.
"I think this is a good starting point for women to be in motorsports because it's rare for us to be chosen and fully sponsored by a body… At least now I can tell others that I am eligible to compete with other top female drivers in the world," she says with a wide grin.
This, especially so, because she has personally been condemned for participating in the sport.
"Most Malaysians have been very supportive on social media, wishing me 'good luck' and 'make Malaysia proud'," she tells, "But along my journey in this racing line, there's also negative feedback, even from my relatives who say that this sport is not suitable for Muslims because I can't wear tudung (headscarf).
"I ignore them because whatever it is, I want to make myself happy, I want to make my parents proud and at the same time, I want to do something for the society by being a coach and passing my knowledge to the younger kids."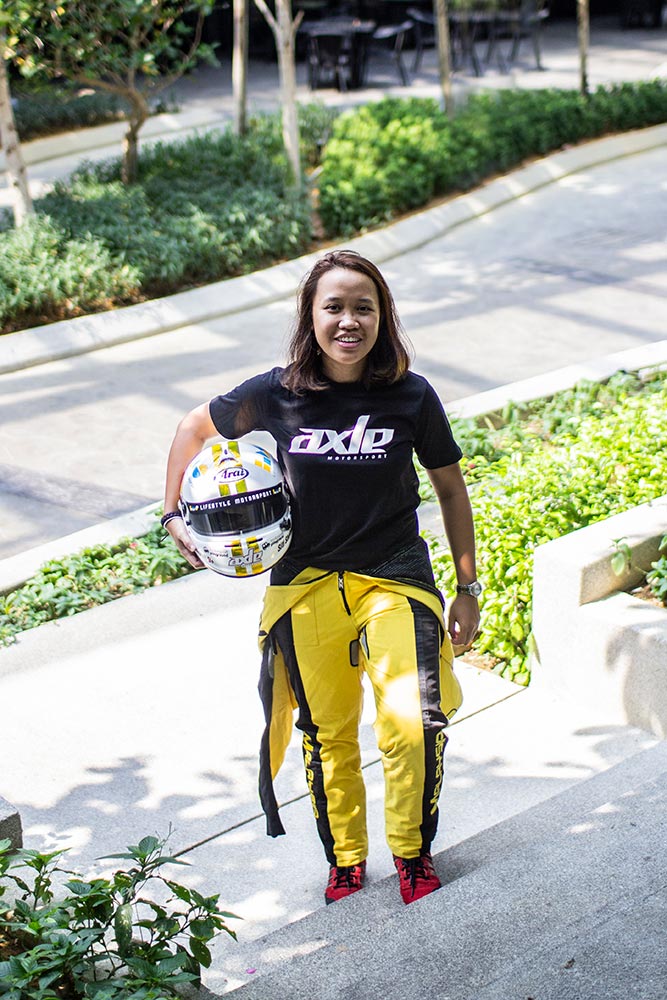 Steering the way forward
For now, Shahkirah has her eyes set on next year's W Series. This means clocking in more hours at the gym and on the tracks, whilst juggling her coaching job and master's degree. Basically, she's living life on top gear with no time to pull the brakes.
Considering that she's been racing for 15 years now, what powers her mental engine?
"Being in this male dominated field is not easy, but I really want to push myself to be an inspiration to the younger girls who want to race or be in the motor sports field," she says.
"Of course, what keeps me going is my ultimate dream to drive for Formula One. But at the same time, it's also my parents, who come to my race every single time to support me. When they're there, it really makes me motivated to want to be faster and be a better driver."
There's a bigger picture to the story, though. At the end of the day, it's more than just winning or proving a point, it's about setting a precedent for other women to do the same.
After all, if she can race like a woman, why can't others, too?
"Women empowerment means setting up a good example for other women and at the same time, breaking barriers and stigma where people think women can't drive, women can't do this, women can't do that…Hopefully being in this, I can be a role model to empower other women to break barriers rather than sit in their own space and do nothing," she resolves.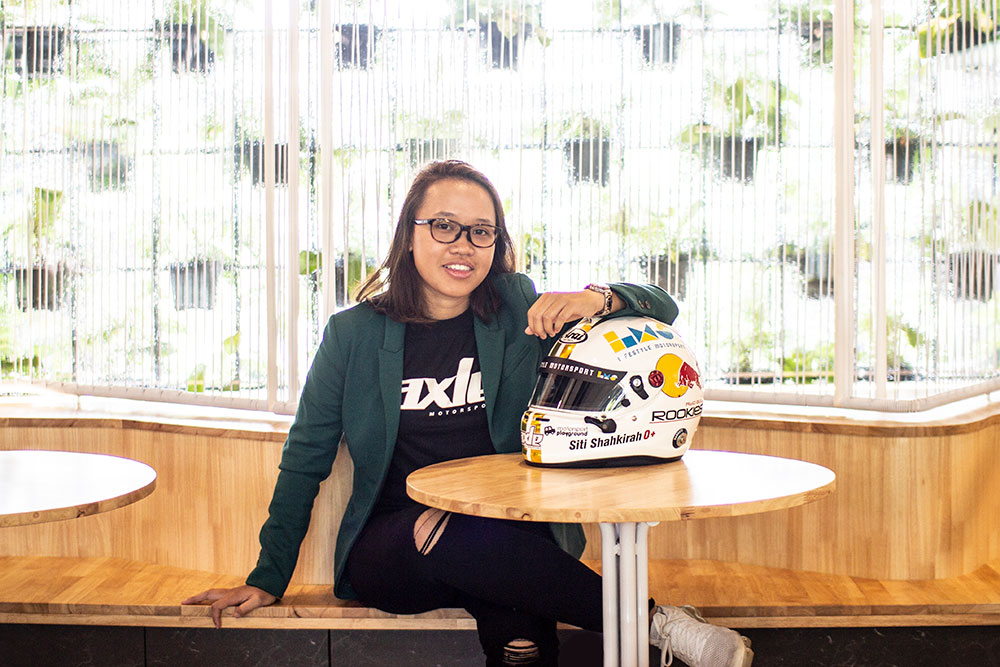 Photography: Gan Yew Chin