As far as seasonal treats go, the mooncake is undoubtedly one that has stood the test of time. Its history as a deliciously vital component to a festive evening, basking in the full autumn moonlight and admiring brightly lit paper lanterns, dates back three thousand years to the Zhou dynasty.
Among the legends surrounding the traditional origins of mooncakes, one enduring folk tale involved Ming revolutionaries who plotted to topple Mongol rule in China. According to the legend, Military leader Zhu Yuanzhang and his advisor cooked up a scheme to smuggle a secret message stuffed inside the inconspicuous mooncakes, which were then distributed to the populace.
Once cut open, the dense baked goods revealed a written note which said: 'On the fifteenth day of the eighth lunar month, kill the rulers'. In 1368, the Mongol capital fell. Though just a folk myth, this fable speaks to the power of the humble pastry to inspire revolutions that can bring down entire empires.
For Mid-Autumn celebrations today, many opt for newer mooncake styles made with snowskin, jelly or even ice cream to suit their modern tastes, while artisans and trailblazers experiment with avant garde flavours and combinations.
While we continue our search for new and interesting variations of this time honored delicacy, many of us don't realise there isn't one 'classic' type of traditional mooncake, but rather a range of styles spanning a number of regions. Here are just some genres of traditional mooncakes that are still made and eaten every year.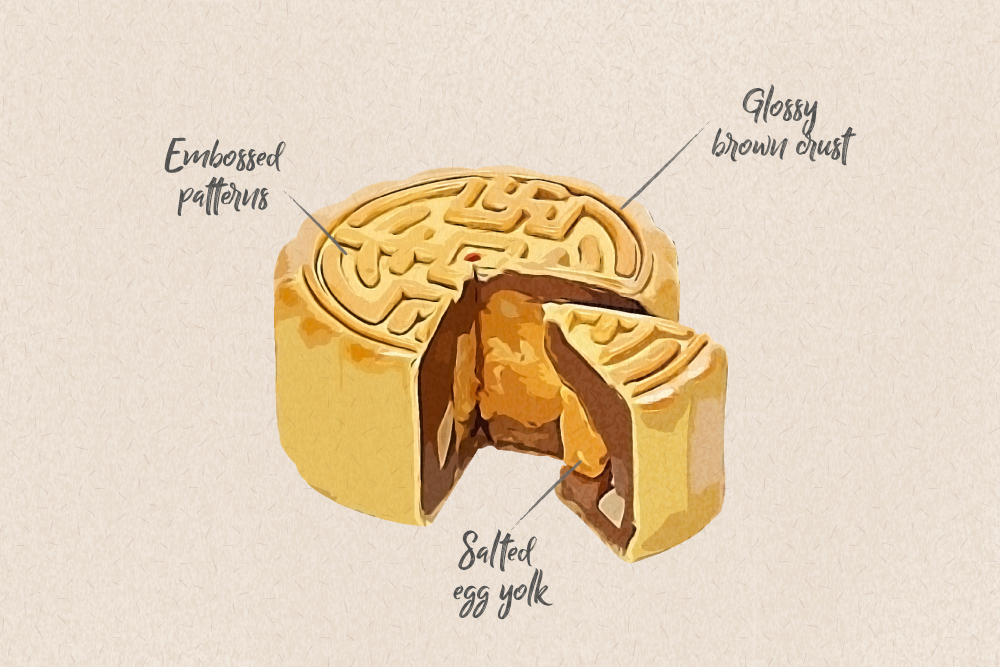 For many of us, this is often the image that comes to mind when we hear the word 'mooncake'. The Cantonese mooncake's glossy brown crust is an ideal canvas for endless adaptations of embossed patterns and designs. On the inside, its filling typically consists of the traditional lotus paste with salted egg yolk, but red bean, black sesame paste are also popular alternative fillings.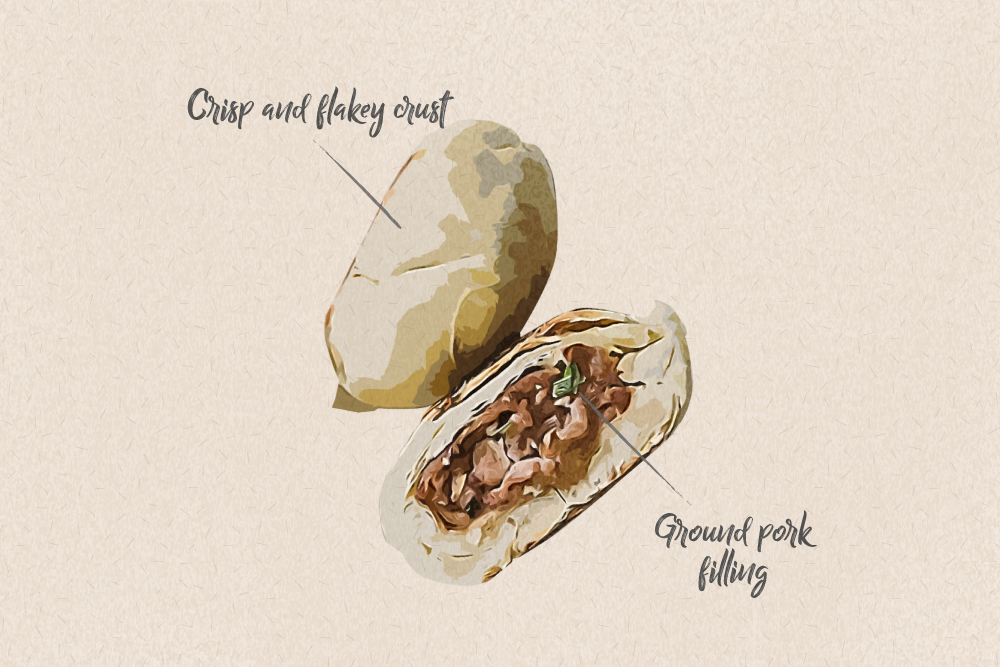 For those with a preference for the savoury, the Suzhou mooncake's filling of rich ground pork might just be the Mid-autumn snack to satisfy your sweet-adverse cravings. Its crisp, flakey crust is traditionally made with lard to enhance its aroma and texture, and the finished product is sometimes stamped with edible red ink bearing the name of the bakery in which it was made.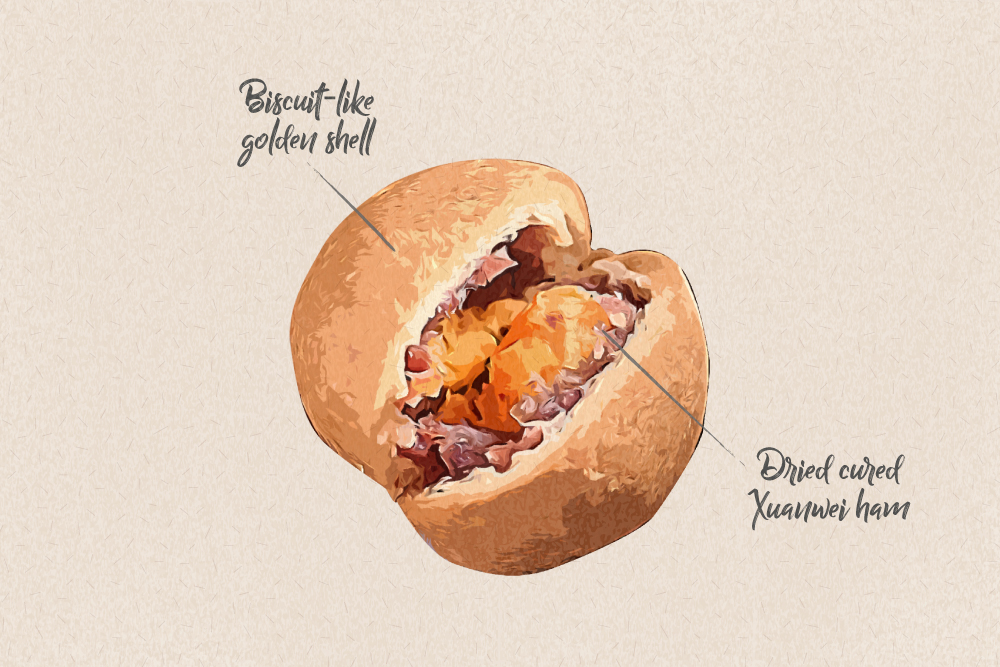 Another savoury mooncake option is Yunnan's version, which is distinguished by its filling of dried cured Xuanwei ham combined with honey and sugar. Unlike its Suzhou counterpart, this mooncake has a harder, biscuit-like golden shell that provides a pleasant contrast to its ham-based filling. Also popular in the Yunnan region is the sweet and slightly tangy flower mooncake, which features a filling made with edible roses.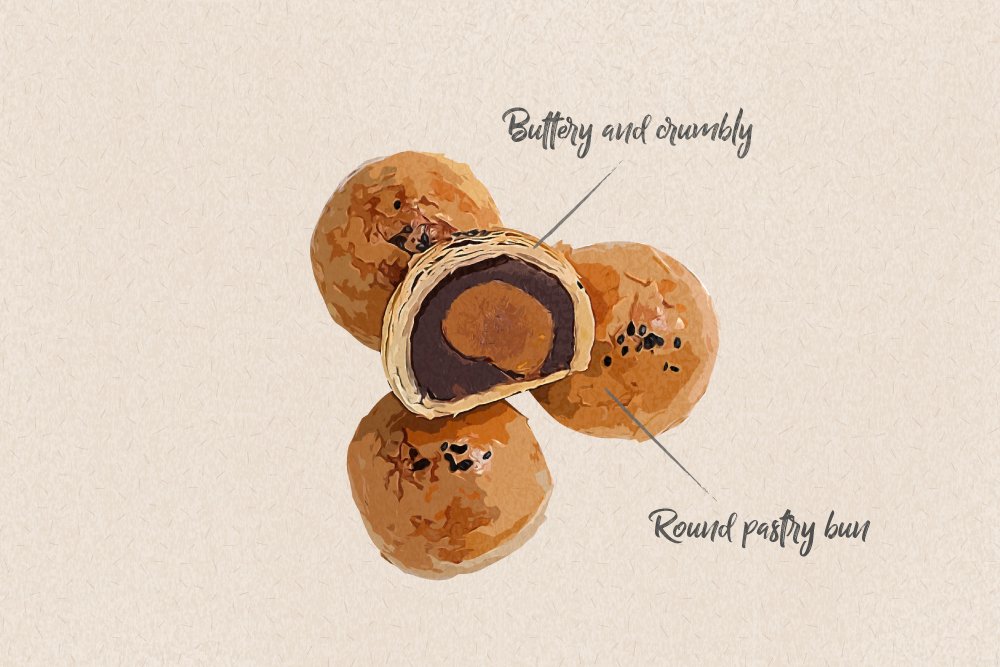 Described as a Cantonese mooncake but with a shortcrust pastry twist, the Shanghai mooncake is filled with the familiar lotus seed or red bean paste and the occasional salted egg yolk. Its crust, however, is distinctly buttery and crumbly, akin to that of a Taiwanese pineapple tart. Unlike the Cantonese version, the Shanghai mooncake's outer appearance takes the form of a simple round pastry bun, sometimes with the addition of sesame seeds sprinkled on top.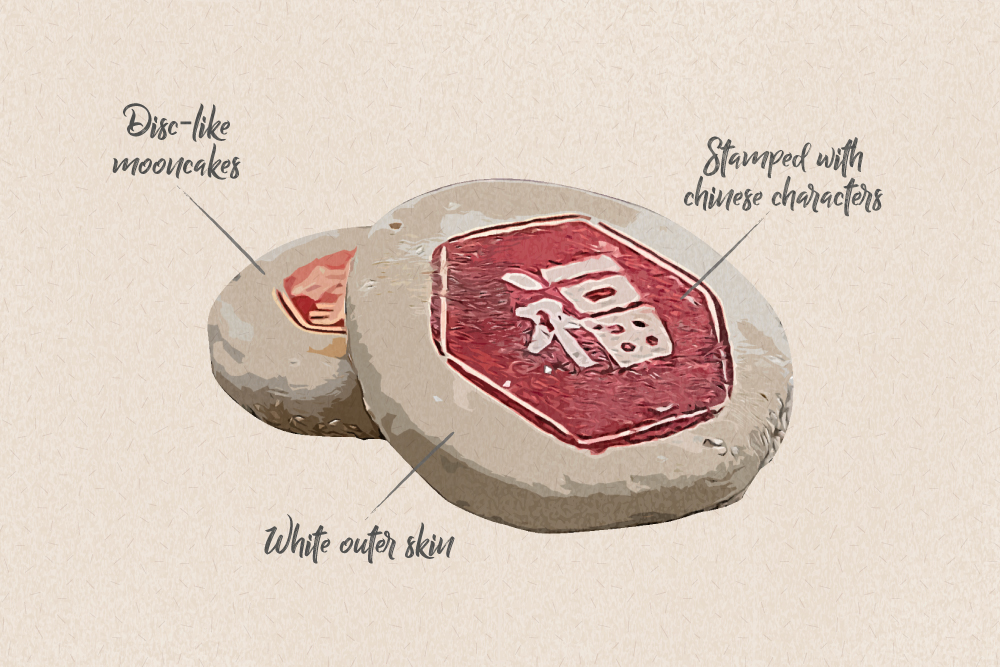 These flat, disc-like mooncakes were in the past known as Scholar Cakes, and are customarily gifted to students in China for good luck in their exams. Historically, those vying for administrative positions in the imperial court were given these mooncakes as they sat for the imperial examination, with the largest one awarded to the top scholar. Its white outer skin, usually stamped with red Chinese characters, encases filling made of candied winter melon, tangerine peel and melon seeds.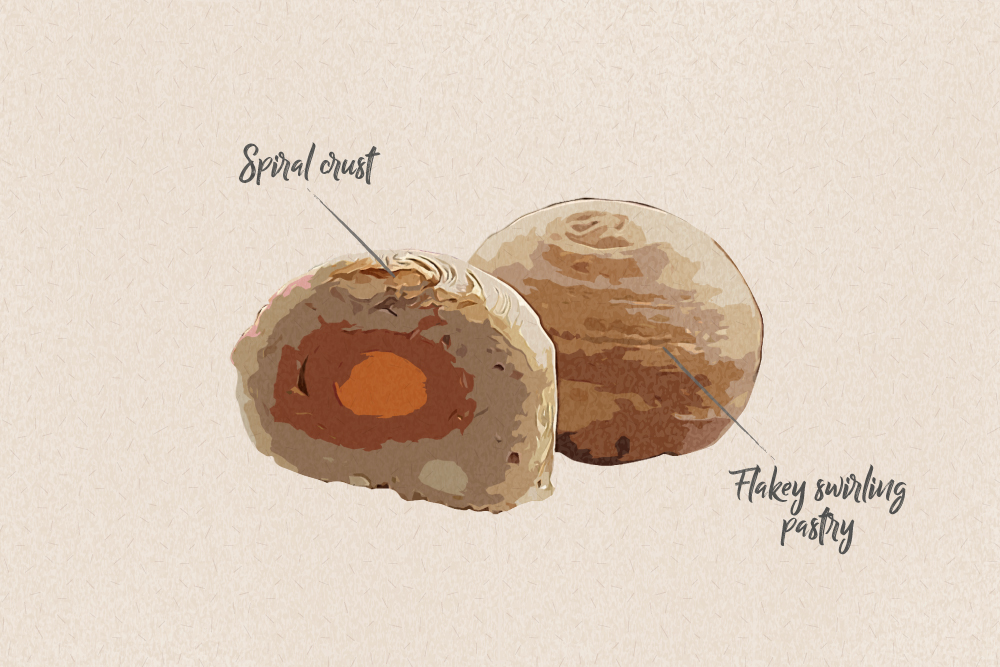 With its eye-catching spiral crust that allows for limitless colour combinations, it requires little explanation as to why this Teochew specialty is given the moniker 'thousand-layer mooncake'. The Instagram-friendly mooncake is typically filled with sweetened yam, mung bean or red bean paste, possibly an egg yolk, and enclosed with a flakey swirling pastry.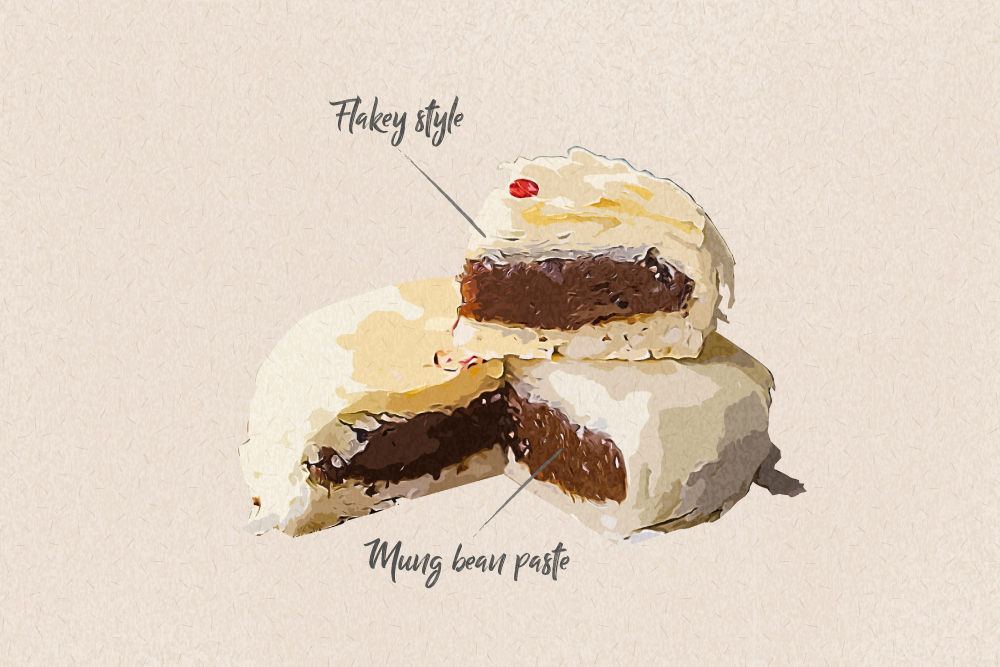 Popular in the Philippines and Indonesia, this small, flakey style of mooncake is said to have been introduced into the regions by immigrants from Fujian around the turn of the twentieth century. Considered a year-round snack, Hopia has traditionally been filled with purple yam (ube), mung bean paste, or azuki bean paste, but newer versions might include pandan, mango and cheese fillings.
Illustrations: Anson Siau