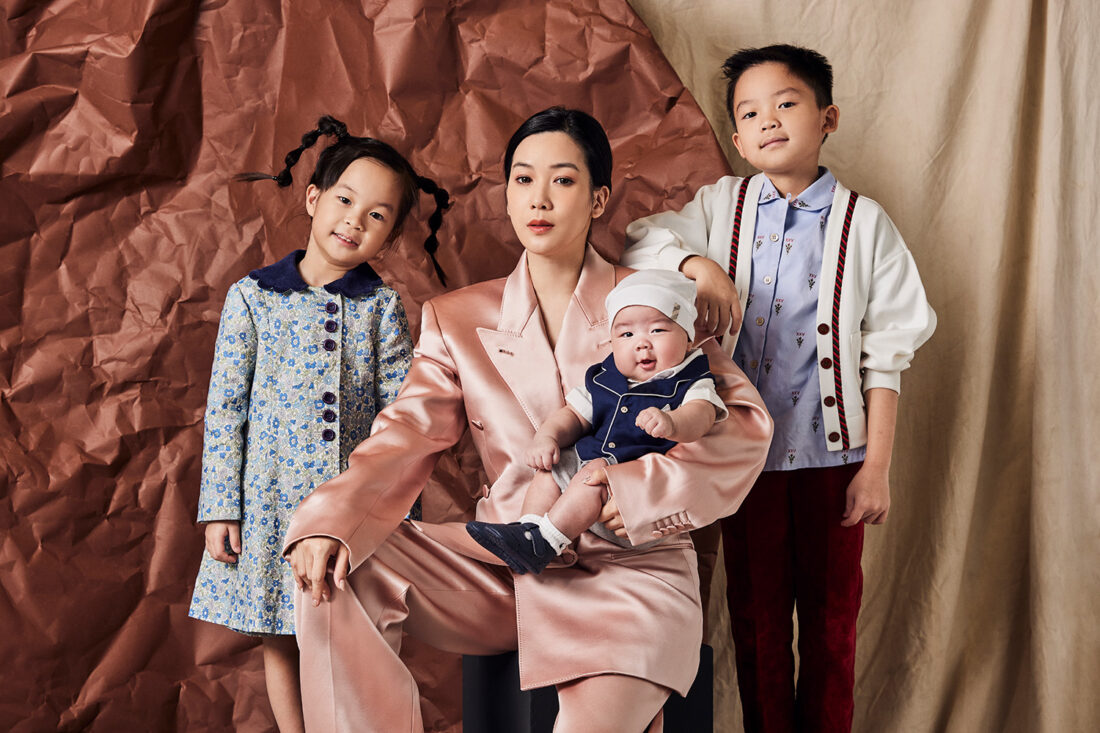 Shaine Wong is the quintessential 'has it all together' mum. 
The type that elicits strains of 'I don't know how she does it', and 'she makes it look so easy' – sentiments drenched in awe, bordering on disbelief. 
Yet when the social media influencer and blogger walked into our studio, with her three children and all their various kid-accoutrements in tow, she seemed every inch the put-together parent displayed in the glossy squares of her Instagram grid.
She is the Shaine Wong of the 120k follower-strong @shaine: effortless style with nary a hair out of place, genuine affable charm, and the kind of quiet confidence that comes from implicitly knowing everything is or will be under control.
On top of managing her own Facebook and Instagram, where she shares glimpses of her life and advice on fashion, lifestyle and motherhood, she also runs Instagram accounts for each of her children: 9-year-old Jacob, 6-year-old Sophie, and even 4-month-old Jarod.
But lest you start to believe that this polished perfection is the entire picture, Shaine is quick to assure us of her very real, very relatable struggles as a parent, especially during the past two years when Covid dictated all facets of life.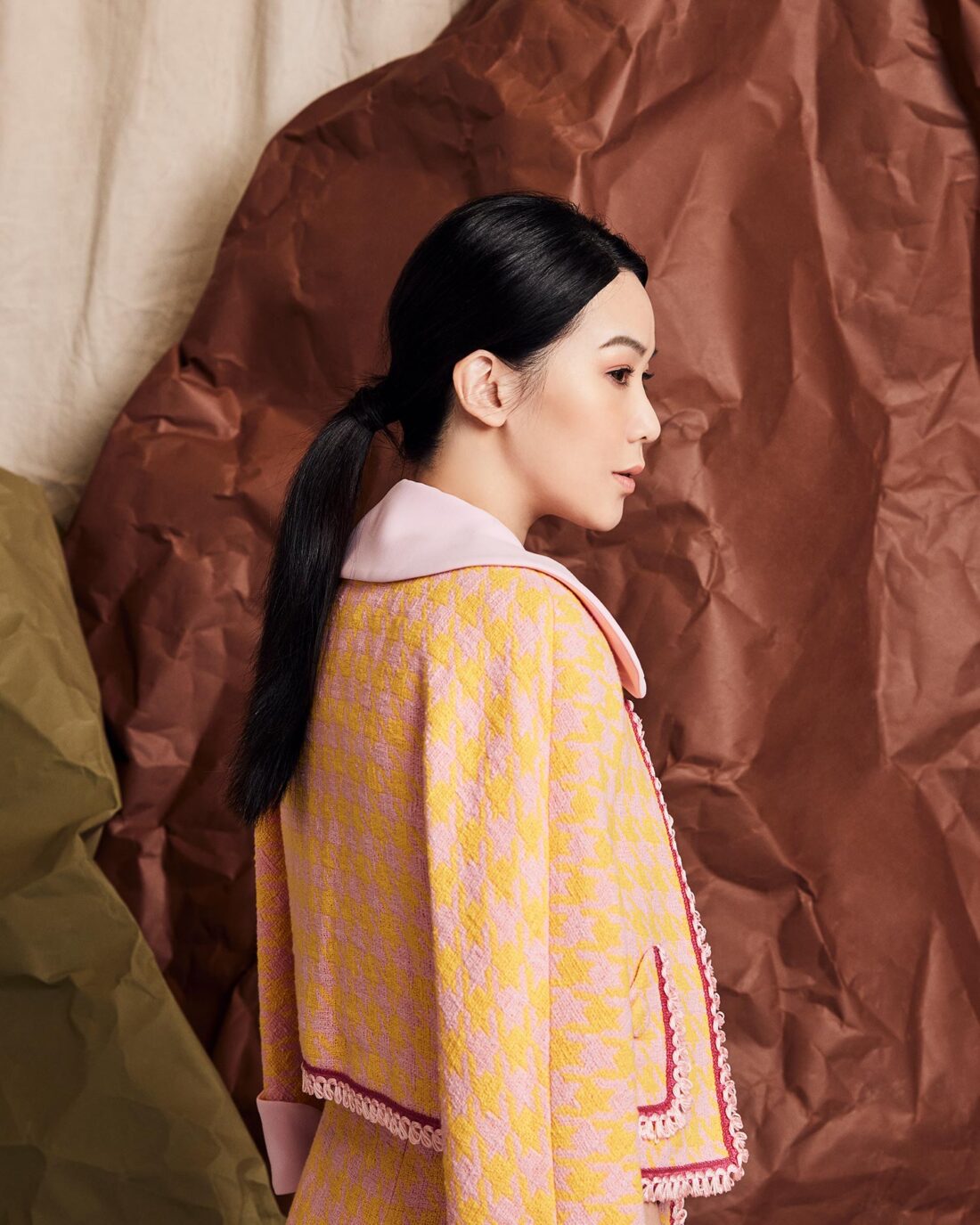 "Online classes are killer. It's very hard," she reveals about the trials of schooling from home. "I think it's hard for kids to pay attention. They just end up doing anything they want, and I can't be there right next to them for every single class to make sure that they don't."
Now that the children have returned to physical classes, she relishes in having some relief from the non-stop barrage of 'mum-this-mum-that' requests.
"24 hours a day, everyday, all you heard was 'Mama! Mama! Mama!'" she says in her best high-pitched impression of them. "They call me for everything, even if it's just to eat a biscuit! They're back in school now so my ears can have a bit of a rest."
Candid admissions like these, which cut through the layered filters of a curated social media figure, are unexpected, but welcomed. With Shaine, they flow freely. She goes on to share the difficulty of balancing her time between the needs of her older two children and her months-old infant.
"When I come back to spend some quality time with Jarod after ferrying his older siblings everywhere, there he is, napping away," she laughs with a hint of resignation.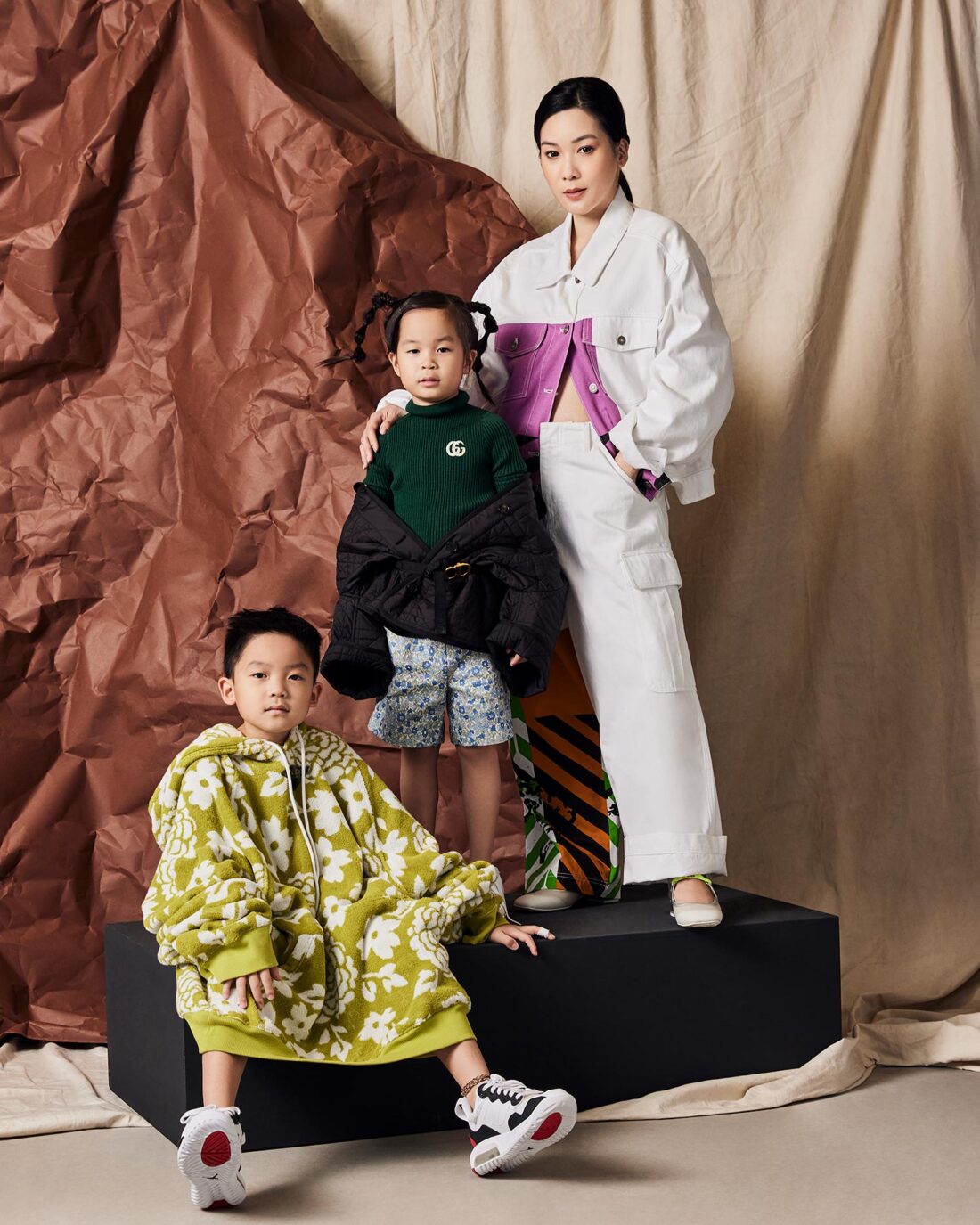 Things have certainly progressed since the day Shaine first created an Instagram account for her first child, Jacob. "That was nine years ago and back then, Instagram was still very new," she recounts. "I had just given birth and had nothing to do, so I would style him every day and share pictures on social media."
While Insta-famous baby accounts are near ubiquitous now, she was among the first to start one in the platform's early days. At the beginning, her content was less about parenting tips and more about dressing her newborn in adorable costumes and stylish ensembles.
Even then, the seemingly frivolous photo-ops and play dress-up moments on social media worked to embed key values: "For me, the way you present yourself is very important and it's something I instil in them from young. I never let them leave the house just wearing pyjamas."
In the same way that Shaine demonstrates to her children that being well-dressed is a gesture of respect for others and themselves, she also emphasises to them that how they behave towards the people around them speaks volumes.
"You can get straight A's but none of that matters if you don't have manners, if you're not respectful, if you're not humble. These are the things people see when you interact with them," she points out.
For that reason, she makes it a priority to set an example in front of them, showing them that everyone, regardless of whether they're family elders, friends or domestic helpers, should be treated with courtesy and respect.
"Children are like mirrors. Whatever I do, they'll pick up and do also. At the end of the day, it's the parents that are their main role models."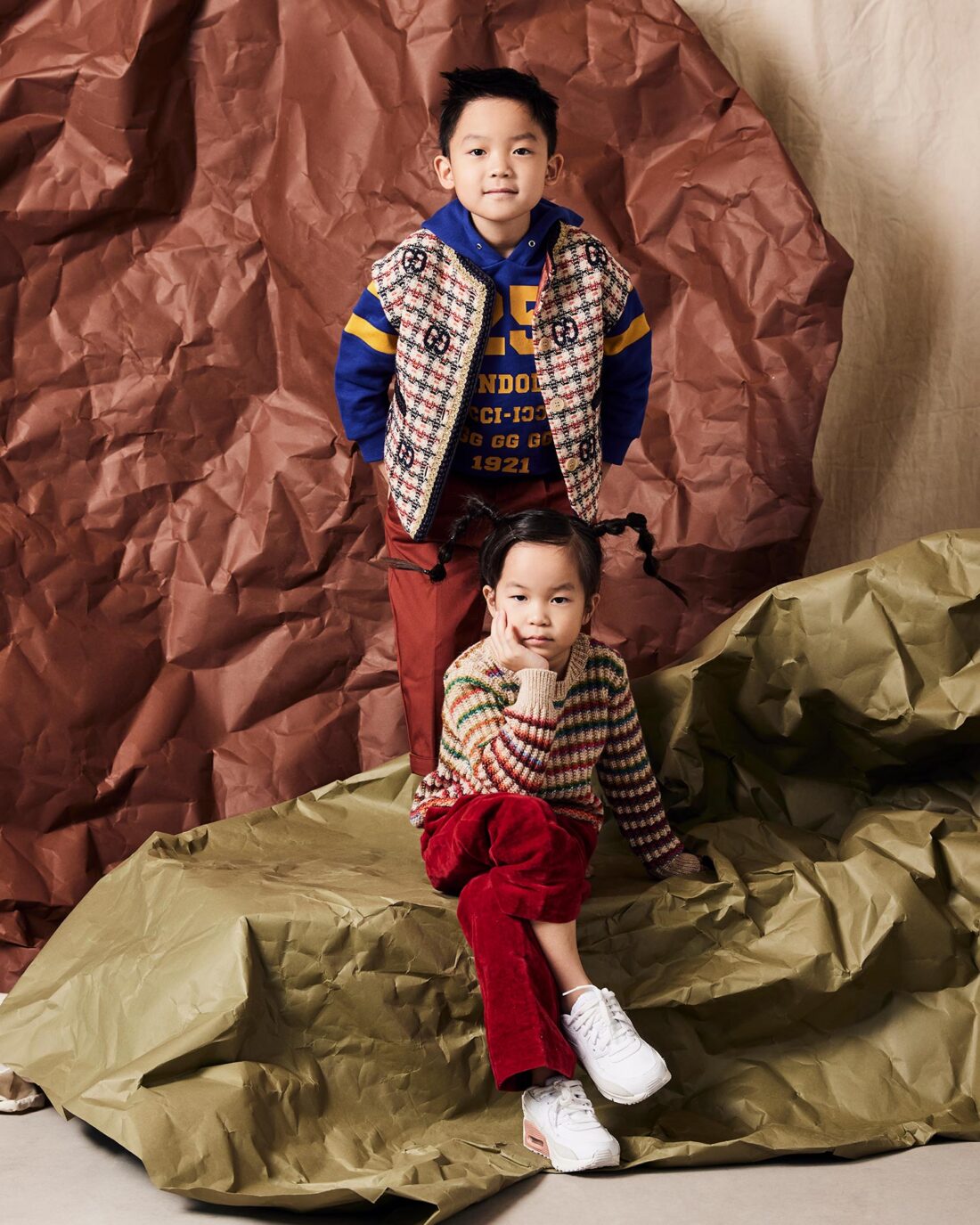 Parenting behind the screens
When we caught up with Shaine and her family in 2017, she and her husband Vincent already had their hands full with two toddlers and busy careers. With a third bundle of joy entering the equation, does parenting become easier this time around now that they've had more practice?
Shaine answers in the negative. "It's not easier, because every child is born differently with their own unique character that you have to get to know and understand."
Big brother Jacob is, by nature, soft-spoken, considerate, and conscientious, while spunky middle child Sophie's personality bubbles with energy, boldness, and an infectious giggle.
"Jacob's more shy about sharing his opinions, but Sophie? She knows exactly what she wants and she will let you know," she tells us. "Parenting is challenging because you have to adapt with every child. I can't use the same methods with my daughter as I do with my son, because they're all so different."
Thanks to her background in early childhood education, she's had the benefit of already knowing the some of the basics, such as how to respond to the constantly swinging pendulum of emotions that children are prone to. However, you don't need a specialised degree to be a good parent. Shaine has learned that sometimes it is as simple as taking a step back and listening to what your kids have to say.
"You don't always have to use the 'because I'm your mum' card," she says. "Listen to them and be open to their opinions and ideas. I don't believe that mum is always right, all of the time."
According to her, taking the time to hear their thoughts and experiences has been key to cultivating a relationship with her children based on trust: "I always tell my son, if anything happens in school, you can tell me, I will be here to listen."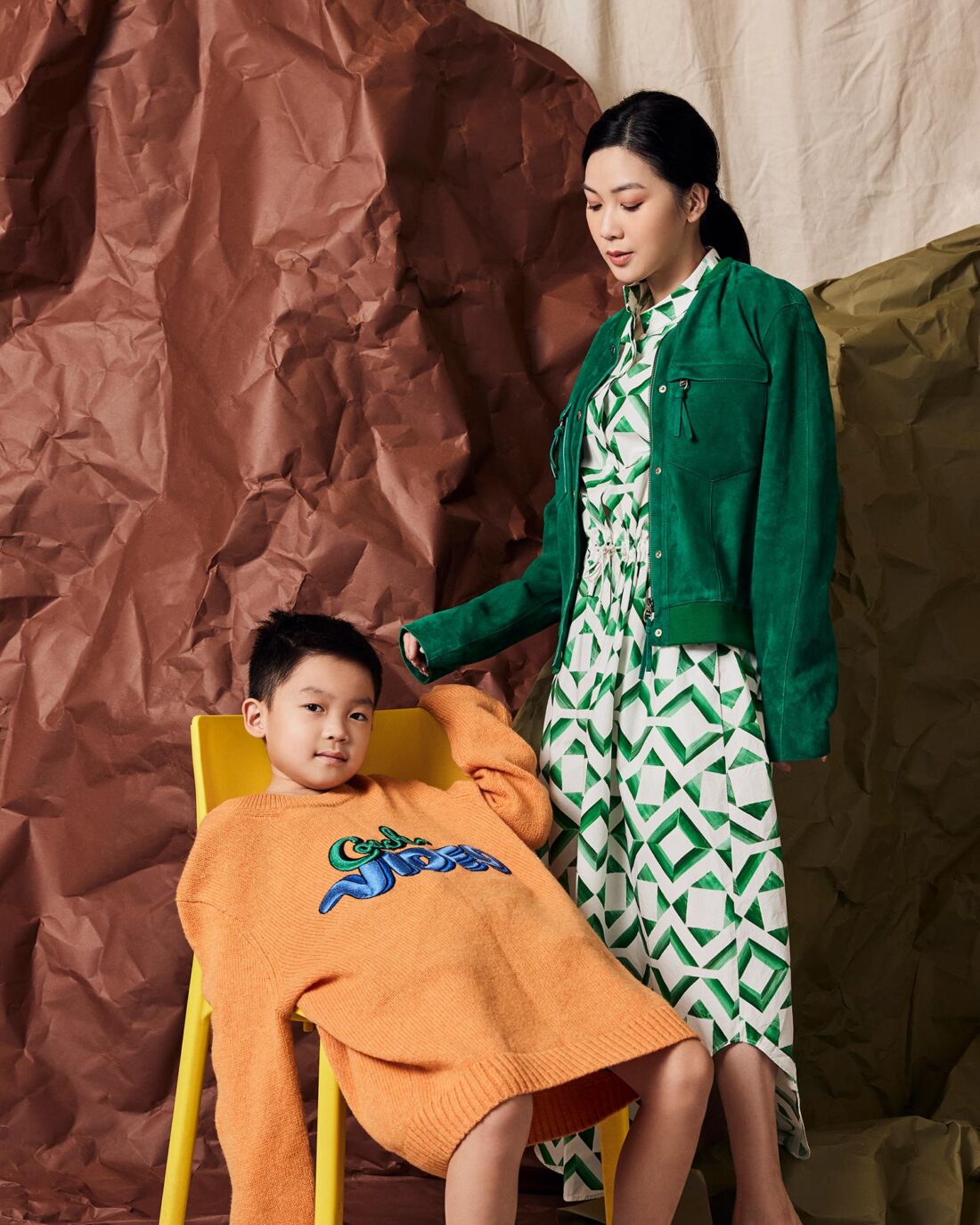 Letting go and letting them learn
As the kids develop into their own persons and become independent individuals, Shaine sees the importance of letting them experience the world on their own instead of shielding them from it. 
Cultivating a sense of empathy along with a thick skin has proven crucial as she prepares her children to eventually face the realities of the outside world.
When Jacob came back from school upset one day from being reprimanded by a teacher, she didn't jump to react or take sides. "I asked him to think for himself and reflect, 'What would have caused her to get angry? Did you have any part to play in it? Try and put yourself in her shoes'."   
She shares the necessity of gently imparting hard truths: "When you step out of the house, you have to accept that people might scold you. Not everyone will treat you well, that's life, but it's okay, it's just words from their mouths, you don't need to put it in your heart."
The act of relinquishing control doesn't come as naturally for all parents, and that includes Shaine's husband, Vincent. She shares that the entrepreneur is a markedly more anxious parent than she is.
"When the kids break something, or when they run too fast, Vincent gets very nervous about them getting hurt. I always say, it's okay, if they get hurt they'll learn from it, but it's hard for him to accept that. He'll start talking about 'What if there's an infection? What if we have to go to the hospital?', he gets so dramatic," she says with an amused laugh. "I'm the chill mum."
Perhaps it is this laidback ease that translates to the effortless quality we see in her social media persona. But don't get the wrong idea, juggling three young kids and a career isn't something that happens without a strong work ethic and rigorous planning.
"My timetable is so important now, because I know I have to plan everything two weeks in advance. I can't just decide to do something tomorrow or go on holiday next week."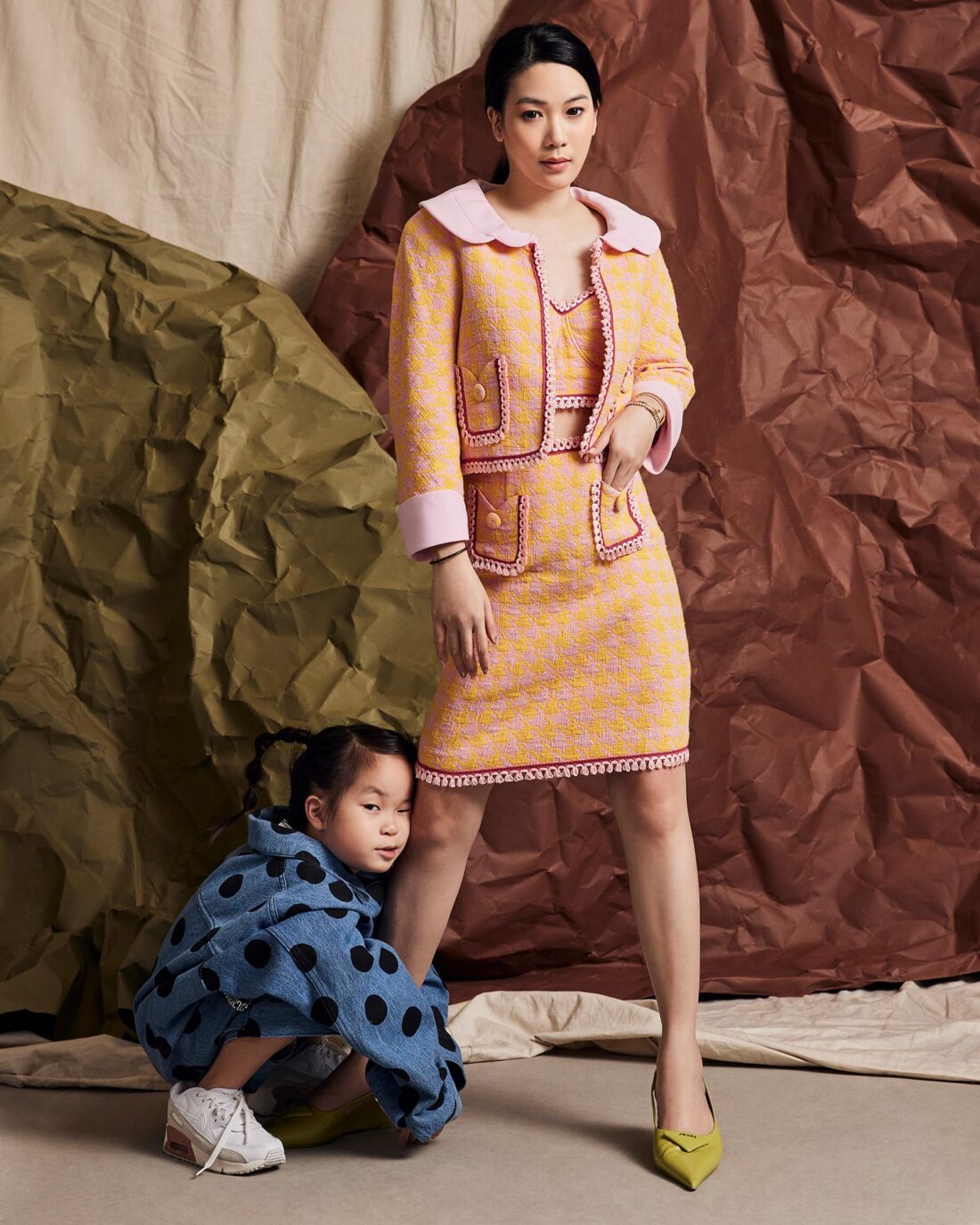 Balancing online and offline life
After almost a decade of raising a family in the public spotlight, Shaine has fine tuned her instincts and abilities when it comes to protecting her children and drawing boundaries between offline and online life. 
"When I first started, people were telling me it's dangerous to show your kids on social media, and that we were going to get kidnapped," she recalls. "It's all about awareness. I don't post pictures or stories of events until we get home, I don't share a lot of details or let people know what classes they go to or where they are."
These days, the children are kept busy with piano classes, basketball practice, and Taekwondo sessions, in addition to school and tuition classes.
"At least on Sunday, there are no activities, no classes – just us time. We might relax at home, watch a drama, that kind of thing." She pauses, before adding in a comically foreboding tone: "But my son is now requesting fencing classes, which are only available on Sunday…"
With the kids growing up fast, you can't help wondering if she feels a sense of uncertainty about the future. How long before they begin demanding a say in their accounts, or not wanting anything to do with them altogether?
"My son is now nine years old so he's starting to have his own opinions. He'll say 'I don't wanna wear this, it's not comfortable.' He just wants to wear Adidas every day."
"At least Jarod still listens to me," she quips with a chuckle.
She doesn't seem too worried. As she's shown us thus far, there's value in not stressing too much about what life might throw at us down the line. Right now, her pressing concern is finishing up her photoshoot in time to send her son off to basketball practice.
After spending some time with Shane, one gets the feeling that social media is little more than a handy tool for her. It's hard to ignore the massive follower counts, the endearing outfits, and the endless number of likes. But ultimately, the Instagram accounts aren't for others, they're really just for her. 
"It's just a place for me to watch them grow. If I ever want to see baby pictures of them, I just have to scroll down. That's the cool part."
Art Direction: Anson Siau
Photographer: Tommi Chu
Make-up Artist/Hairstylist: Janice Liew
Stylist: Voon Wei