Meet the OGs that revolutionised all the cars that we have today.
We've brought to you the fancy hypercars you need to leave your haters behind and the sports cars to give you speed and fuel frugality at the same time. But before all that were the cars that revolutionised all that we have today. That's right, we're referring to the historical three-pedal box to gear levers, reign of the clutch made brakes and mounted engines.
Here we take a look back and give major siren nod to the grandfather of automobiles.
Austin 7 1922

The Austin 7 was introduced in 1922 in the UK as an economy car like how the Model T Ford was introduced in the US. Replacing mass production cars, it standardised the positions of the clutch, break, handbrake and accelerator pedal to what it is today.
Citroen 2CV 1948

While not the best-looking classic, little was to be expected in the looks arena as this model released in the 1940s was made for the low incomers of that era. Manufactured in France, the C2V was practical and simple, with a chassis featuring chevron-angled slats and grilles, lamps at its front wings and no reflectors at its left rear. But under its hood was a twin-cylinder, air-cooled front engine with a 4-speed overdrive. The 250kg car was later named "star of the show" at the Paris Motor Show when it was presented in October 1948.
Fiat 500 1957

This year marks the 60th anniversary of the Fiat 500; here is its parent that started it all. The first city car ever made was perfect for any sort of distance, long or short. Almost 3 meters long, 2.97 to be precise, it could seat four people with its air-cooled engine snugly fitted into its trunk. This first-generation was powered by a 479cc two-cylinder engine while the 500R, the last of its model, had a 594cc Fiat 125 engine.
Ford Model T – 1908

If you drive a mass-produced car, which most of us do, it's thanks to the Ford Model T introduced in 1908. The ninth production of Henry Ford cars weighed a little over 500kg and held a four-cylinder engine. It was one of the first mass-produced cars with a fairly reasonable price.
Ford Mustang 1964

A classic that needs no introduction, the OG of Ford Mustangs sold over 1 million of in less than 2 years since its debut in 1964. This first-generation Mustang had it all at that time- three-speed manual transmissions, straight-six engines and good looks with available options as a convertible or a notchback coupé. The latter variants were even powered by V8 engines.
Mini 1959

Meet the predecessor to the Mini Cooper and Cooper S. Papa Mini born in 1959. Made as an economy car, it was designed by British Motor Corporation by Sir Alec Issigonis whose talent laid in designing small cars. The Mini was a front wheel drive featuring transverse engines for space-saving and a mounted gearbox. Most would have seen this Mini in movies driven by stars.
Volkswagen Beetle 1938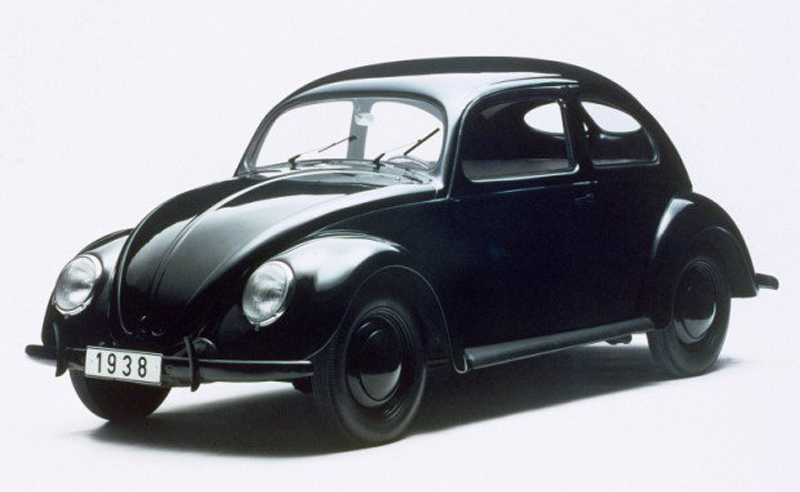 The Beetle had many names: Fusca, Vocho, Bug, Coccinelle and Käfer in German. It held the same characteristics of the Ford Model T and was practical, affordable and one that influenced the masses. Created in accordance to Adolf Hitler's request, who wanted a cheap and simple car for mass production, it thus became one of the most sold cars up until 2003, selling over 21 million with Toyota Corolla taking the baton to-date.
Images: Ford Motor Company/AFP