Tennis star Serena Williams is part of Stuart Weitzman's new 2020 campaign.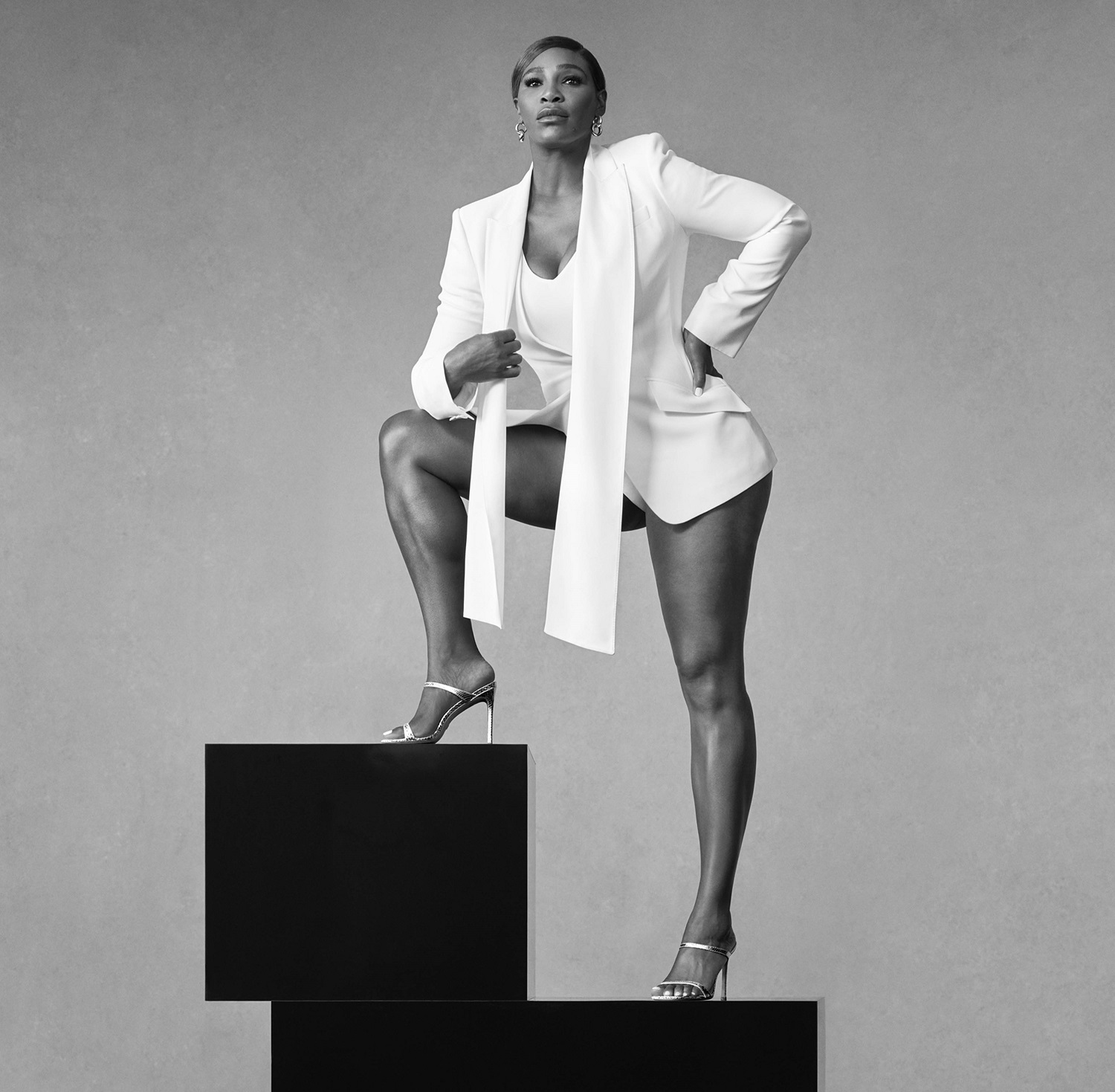 Today we tell a story of how one relationship between star athlete and luxury shoemaker began the beginning of the year. Stuart Weitzman recently announced that tennis trailblazer and social change leader Serena Williams is its new global spokeswoman. She stars in the brand's new 2020 Campaign, which brings to light women as pillars of hope and optimism for their communities.
Who better to exemplify this message than Serena herself? After all, she has demonstrated resilience and courage to overcome obstacle throughout her career – from racism and anti-feminism to the way she dresses on the court. The campaign takes inspiration from her strength and confidence, featuring her standing tall in uplifting silhouettes atop a platform. Coupled with her infectious energy, the campaign reinforces the notion that women possess the innate strength to be symbols of hope for their communities – a message that is especially relevant in this day and age.
"Now, more than ever, is a moment to focus on hope and moving forward," explained Serena. "I want women of every generation to be inspired to do so, one step at a time."
The elegant black-and-white campaign was shot by photographer Ethan James Green, who's known for reflecting authentic beauty in his works. Serena Williams sports an ultra-sleek look by makeup artist Natasha Gross and hairstylist Angela Meadows to complement the monochromatic wardrobe by styled by Gabriella Karefa-Johnson.
Serena Williams rocks the bold and timeless styles that Stuart Weitzman is known for in this campaign, including the minimalist square-toe ALEENA slide, sculptural ANNY pump, and the coveted MANILA lug-sole loafer.
This campaign isn't just special for its feminist message, but it's also part of Stuart Weitzman's ongoing philanthropic partnership with Vital Voices Global Partnership, an international nonprofit dedicated to investing in women leaders who drive global change. The luxury shoe brand also selected two other women leaders of organisations focused on lifting up women of colour – who have stepped up to support vulnerable communities amidst the COVID-19 pandemic. The leaders are Sage Ke'alohilani Quiamno, co-founder of Future For Us – a platform dedicated to advancing women of colour at work, and Ashlee Wisdom, founder of Health In Her HUE – a platform that connects Black women to the healthcare providers, services and resources that are committed to their health and well-being.
Photos: Ethan James Green, Stuart Weitzman