If you're a self-proclaimed "skintellectual" who has been prioritising the ingredients list on your skincare labels above all else – then you most likely have been bingeing on Hyram Yarbro's informative (and sassy) videos.
Respected and beloved by beauty enthusiasts all over the world for his effervescent personality (no one can forget that iconic shoulder shimmy), unbiased product and brand reviews, straightforward education to skincare ingredients, and passion for the environment, Hyram has made himself one of the biggest names in the skincare community.
So when it was announced that Hyram was dropping a skincare line, skintellectuals everywhere jumped on it in an instant. Together with another skincare giant, The Inkey List, Selfless By Hyram: Powered by The Inkey List, made its official launch at the end of June. Described as "effective, gentle skincare that has one mission – to spark social change one product at a time", the brand is everything you would expect – no-nonsense, no-frills, free of fragrance and essential oils, and formulated with an ingredients-first approach.
We recently got to speak to Hyram over an online interview on why he decided to partner with The Inkey List for his brand, how the products contribute to social change, and why more isn't always better when it comes to skincare formulations.
How did your passion for skincare begin?
My interest in skincare initially started when I was struggling with pretty severe premature ageing as a young adult in college. My friends suggested I start using skincare, and I was first introduced to the power that skincare actually has in resolving my skin issues. However, my passion truly didn't start until I started teaching others and creating YouTube content. It was amazing seeing people have transformative results, and my passion has only grown through helping others improve their skin.
Why did you decide to develop Selfless by Hyram together with The Inkey List?
Ever since I first discovered The Inkey List, they've always been featured in my videos as I believed in the ingredients, formula philosophy, and focus on education. I felt an immediate connection with Mark and Colette, the founders, in not only our skincare stances, but our mutual desire to leave a positive difference in the world. Once I saw their dedication to creating a brand that alleviates global issues, I knew they were the perfect partner to make this brand launch a reality.
What's your approach in developing a product's formulation?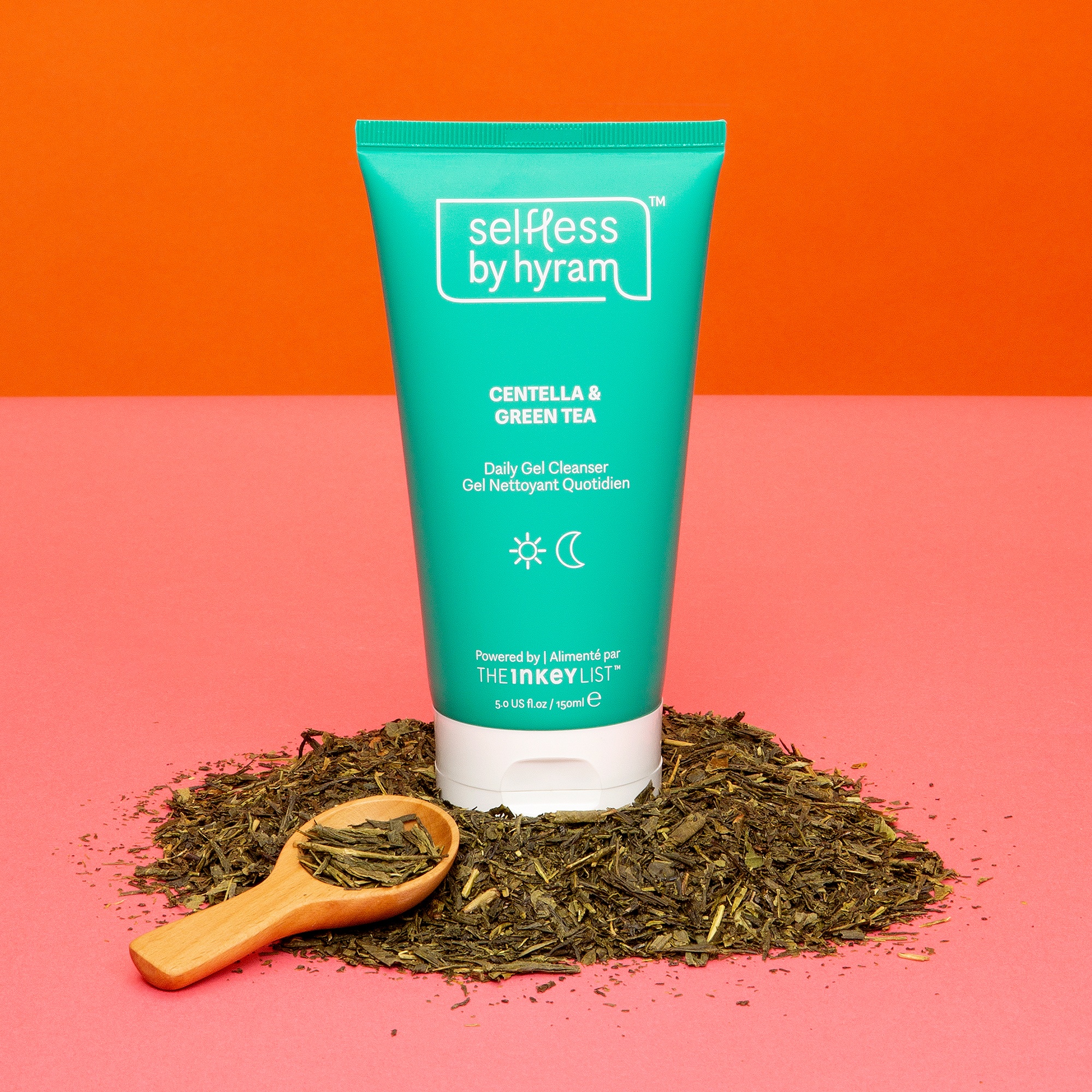 Our primary goal was to ensure every formula fell in line with the "Selfless Standard", our commitment to only leaving a positive impact in every level of the supply chain. I was able to work with Mark and Colette for formula concepts, be in the lab with our team of chemists to develop the formulas, select the most mindful and sustainable ingredient suppliers to work with, and develop the most sustainable packaging solutions we could find. It was amazing to be able to be involved in every element of building the brand!
Keeping up with theme of "Selflessness", how does the partnership with Thirst Project and Rainforest Trust give back to the environment and community? Do a portion of the proceeds go to these organisations?
Yes! We've worked with both organisations to structure compensation that equates to a direct and measurable impact to ensure that every single person who purchases a product knows the impact that they're leaving on the world. We worked to make sure that our solutions help resolve short term and long term issues by providing people with clean drinking water and protecting rainforests from deforestation.
What are the other initiatives that Selfless by Hyram has taken on in order to create a skincare brand that's "greener" or more sustainable?
Through the Selfless Standard, we've committed to making decisions at every level to ensure we're doing everything possible to only leave a positive impact on the world. We have stipulations for mindful and sustainable sourcing that our ingredient suppliers have to follow in order to work with us, we're taking major strides to offset our carbon footprint, and we even made sure our formulas only needed a small dosage in order to ensure they last a long time and minimise repurchasing for waste mindfulness.
What were some of the most challenging aspects of building your skincare brand?
Selecting ingredient suppliers that met our expectations was definitely the most difficult part of building the brand. One of our standards is to not use palm oil or palm oil derivatives, and we had to go back to reformulation multiple times because we kept finding trace amounts of palm in ingredients. However, I'm grateful we were able to spend time and energy ensuring each ingredient met our standards, because we can rest easy knowing we're doing the best we can to make sure our brand is positively impacting the world!
Skintellectuals nowadays are jumping onto the wagon of potent formulas that boast a high amount of active ingredients. Why did you decide to formulate with lower concentrations and how does this bust the myth of "extra potent = better efficacy"?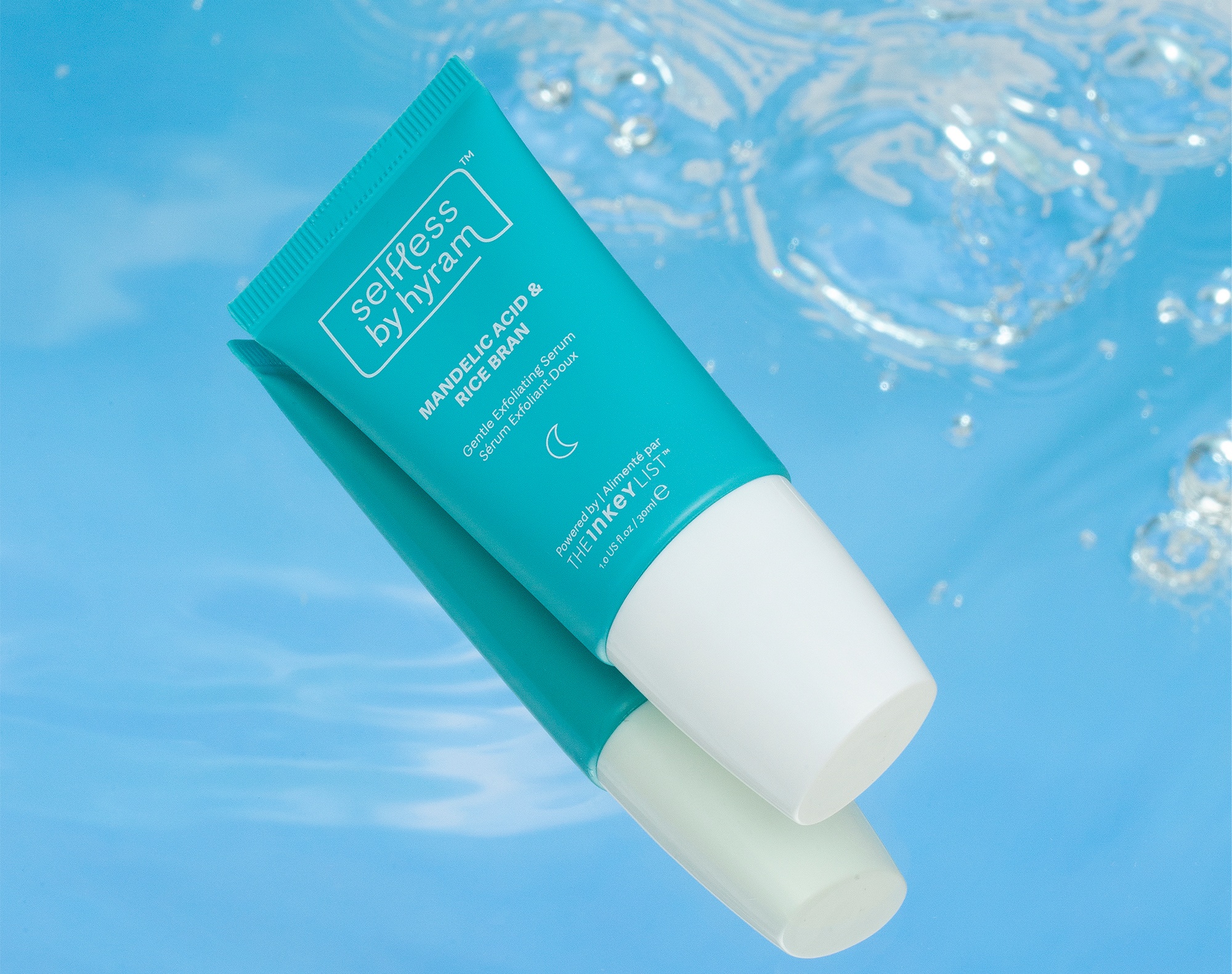 We've been conditioned to believe that a higher concentration of active ingredients is better, while simultaneously seeing an increase in skin sensitivities and reaction. I wanted to ensure that our products were the perfect combination of barrier-supporting ingredients paired with strong actives, all at concentrations that support the long term health of the skin. By using a lower concentration consistently, you're ensuring that your skin is at its best health while still seeing the damage-repairing results. I want this line to be first and foremost for anyone who is looking to invest in the health of their skin.
You've amassed over 4 million subscribers on YouTube, have a huge following on social media channels such as Instagram and TikTok – and now you finally have your very own skincare brand. Looking back now, how do you feel about your journey?
I'm extremely grateful for my journey and feel very humbled by the support I've received along the way. I never expected this level of love from my followers, and looking back I'm grateful for the difficult moments that I pushed through in order to keep creating content and building the brand. I feel like the luckiest person in the world!
Malaysia is a tropical country that often experiences heatwaves and high levels of humidity. How can Selfless by Hyram products benefit those living in a similar climate?
Funny enough, being located in Hawai'i, one of my primary goals in developing these formulas was to ensure that they can hold up even in the most humid environment. Hawai'i can get very hot and humid, particularly during the summertime, and I'm happy that each of these products can withstand the elements and still perform well on the skin.
What's next for Selfless by Hyram?
I'm excited for the sunscreen that we've been developing! Because it has to go through proper FDA testing and our own internal testing, it's definitely the trickiest product we've faced so far, but I'm thrilled for people to be able to use it when it's released.