T
he Exchange TRX, which was initially announced as Malaysia's largest and first luxury department store, is set to officially open its doors on November 29th, 2023. This property has been verified as the inaugural shopping branch in Malaysia to present an extensive selection of over 400 luxury, international contemporary, and Japanese fashion brands, with more than 100 of these brands making their debut in the market.
Encompassing an expansive area of 250,000 square feet spread across four levels, this property will play host to numerous esteemed international luxury department stores in Malaysia, including contemporary, Japanese, and children's fashion brands, all conveniently located under one roof.
1. Over 400 retails brands
According to Group Managing Director of SOGO KL, Datuk Alfred Cheng, the Seibu department store will have over 400-500 retail  brands across the four levels, along with the largest selection of luxury watches, jewellery, accessories and shoes in the country, in one premises. About 100 of these brands would be new brands entering the Malaysian market for the first time.
2. Numbers of beauty halls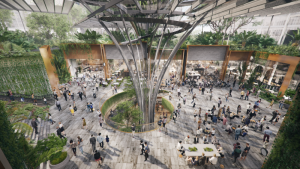 The Ground level of the department store will have a beauty hall which will house a beauty workshop that will introduce new and independent beauty and cosmetic brands periodically, as well as a selection of new beauty wear to attract a younger crowd. It will also feature international brands and new brands on the market, unlike anything seen before in Malaysia.
3. Luxury and contemporary fashion brands
On the fashion floor, there will also be contemporary fashion brands and Japanese fashion brands that are new to Malaysia. A plethora of international and new-to-market fashion brands, unlike anything every seen before in the country will be featured, and for the first time, these contemporary brands will be featured in a multi-brand environment in the store, something which has not been done in Kuala Lumpur before. The fashion floor will also house the largest selection of children's luxury fashion brands in the country.
4. Japanese food hall for foodies
Seibu will also house on its lower floor, Malaysia's first Japanese food hall, otherwise known as a 'depachika'. which will feature a range of Japanese cuisine offerings such as ramen, sushi, a sake bar, and wagyu beef options for all the Japanese food lovers in Kuala Lumpur.
Datuk Alfred also has said that Seibu has commissioned retail design expert HMKM to design the department store at the Exchange TRX. It is scheduled to be open in the second half of 2021.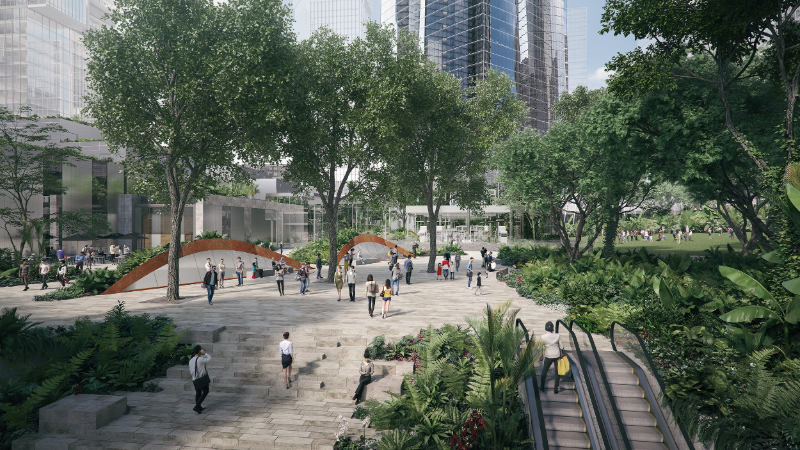 The Exchange TRX will be a 17-acre lifestyle world class lifestyle precinct which will encompass 6 residential towers (known as TRX Residences), a hotel, an office and a large scaled retail destination crowned by a 10-acre rooftop park. The development will combine experiential retail and entertainment through retail partnerships spanning around 500 experience stores.
(Photos: Artist's Impressions of The TRX Exchange)