Over a weekend at The Westin Langkawi Resort & Spa, we learned just how much careful thought and meticulous planning went into a meal at the property.
Our tastebuds are tricky things. They know what they like, what they don't. They may change their minds in high altitudes (that's why airplane food tastes so bad) and they've also been known to be easily affected by our other senses like our sight and smell. It's a formula that food experts and culinary professionals have tried for decades to perfect.
The same applies to the kitchen team of The Westin Langkawi Resort & Spa that works tirelessly around the clock to bring not just meals, but complete dining experiences that stay with each guest who comes their way. Their job is made doubly hard being on a tropical island due to factors like availability of ingredients, soaring temperatures, humidity and unpredictable winds.
"Planning the menu is tougher on an island because getting the ingredients that we want here is a bit more challenging. We have to plan ahead of time, source for items from the right suppliers and we have to plan it accordingly so we receive them on a timely basis," shares Chef de Cuisine Chia Wei Jiro.
Over three day and two nights at The Westin Langkawi Resort & Spa, we got upclose with the kitchen team and learned just how much careful thought and meticulous planning went into a meal at the property.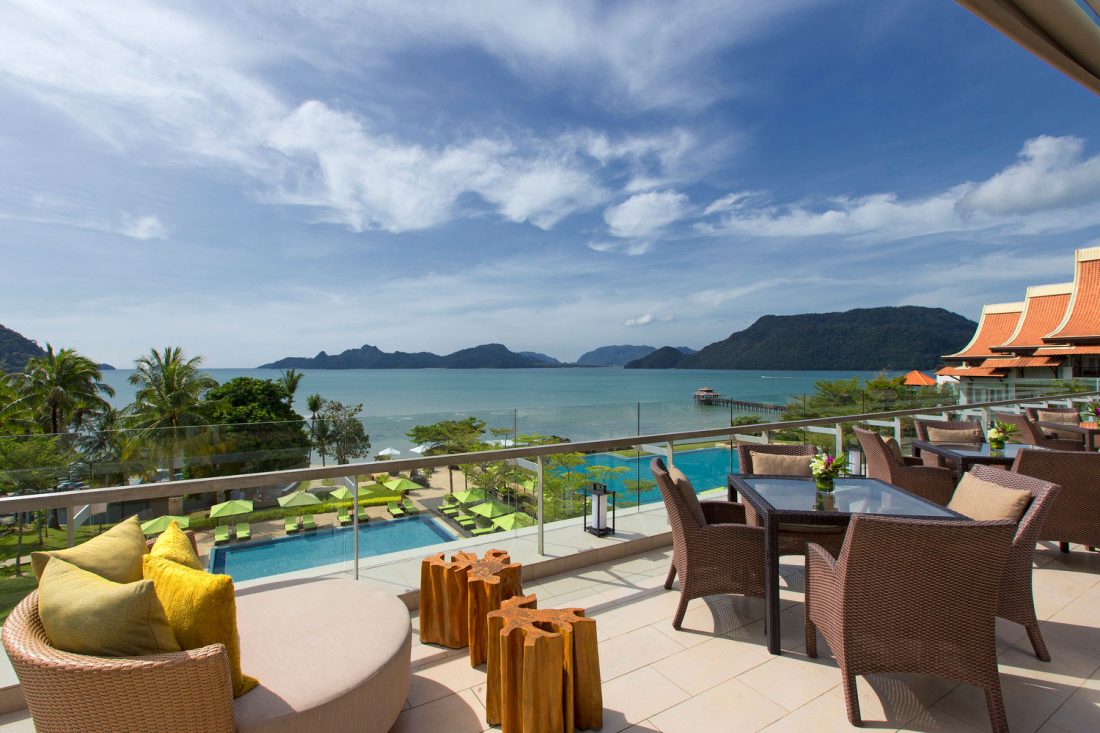 Quality and Sustainable Ingredients
A glance through any of The Westin's menus at their four on-site restaurants – Breeze Lounge, a tropical outdoor terrace with a premier bar and killer views of the Andaman Sea; Tide, a beautiful cabana-style restaurant with stunning beach views; Splash, a scenic swim-up pool bar; and Seasonal Tastes, the property's signature restaurant offering one of the most tantalising buffets in Langkawi – will reveal a breathtaking breadth of choice for diners.
Overseen by Executive Chef Herwig Knapen, each item is a labour of love that takes into consideration the people who bring the food to the table as much as the guest enjoying it.
Top quality ingredients are imported to meet international standards, like Black Angus beef from Stanbroke Farms in Australia. However, whenever possible, the team looks to local producers and farmers for their produce too.
"Sustainability is very important for us," explains Chef Herwig. "If we can have high quality products from the island, we will prefer to use them whenever possible. We will not outsource it."
There are two reasons for looking local whenever possible. Not only does it support the local food chain, the timeliness of the ingredients arriving from closer sources makes things easier to plan fresh and relevant menus. Using both imported and local ingredients allows the team to mix and match for dishes that meet all criteria of taste, variety and innovation for quality meals that leave guests coming back for more.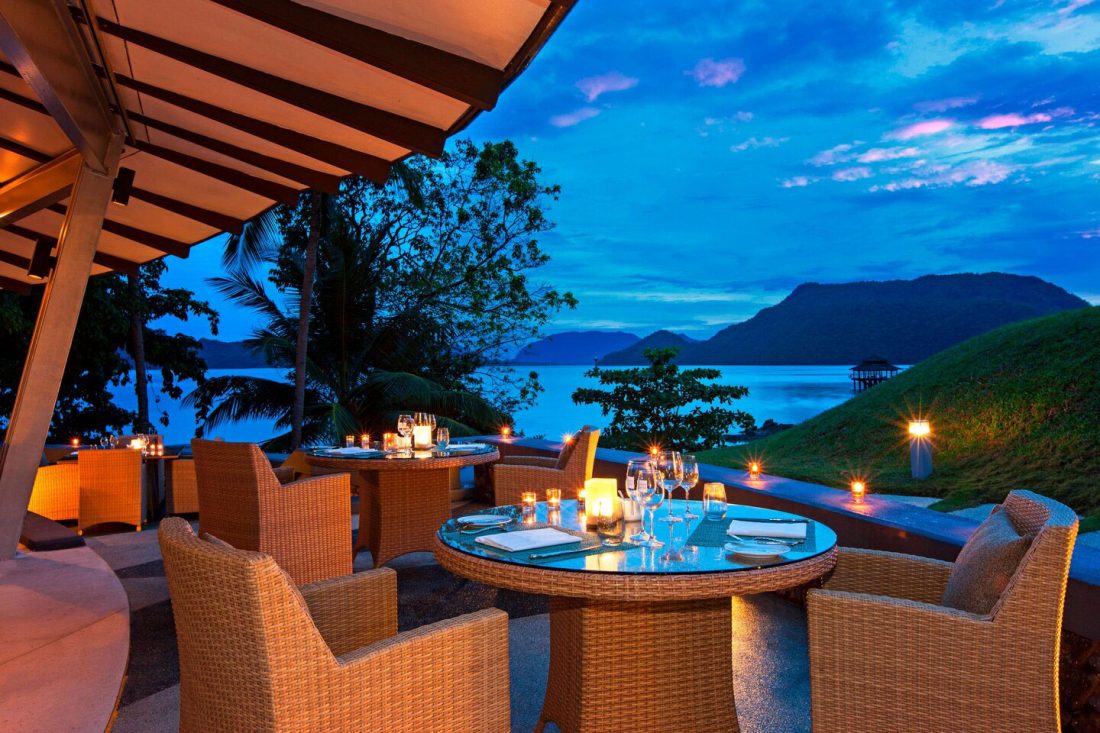 Wine Pairing Considerations
Equally as big a part of dining is the wining, another aspect that The Westin sees to exemplarily under the careful guidance of executive assistant manager Derek Charles Gomez, who is also a sommelier certified by the Court of Master Sommeliers and a wine specialist acknowledged by the Society of Wine Educators.
His 15 years of experience in the industry has taught him small curves to bend the rules for best methods to enjoy wine – like storing them 1-2 degrees Celsius lower than the recommended temperature.
The reason is simple: "In resorts, we store it colder because of the environment. We're outdoors, temperatures can go up very quickly. Upon serving, once you take the first sip, it's probably already increased by a degree."
Balancing rules and playing with flexibility like that ensures flavours are tip-top whenever guests take a sip.
In the bigger picture, Gomez is very careful about the wines that are selected and served at the property, choosing lighter and more acidic flavours for easier drinking in the heat and humidity. At any time, he would recommend a sauvignon blanc variety over a chardonnay.
"When it's hot and humid like this, you don't want something big and heavy," he tells. "You want something light and refreshing that you can serve."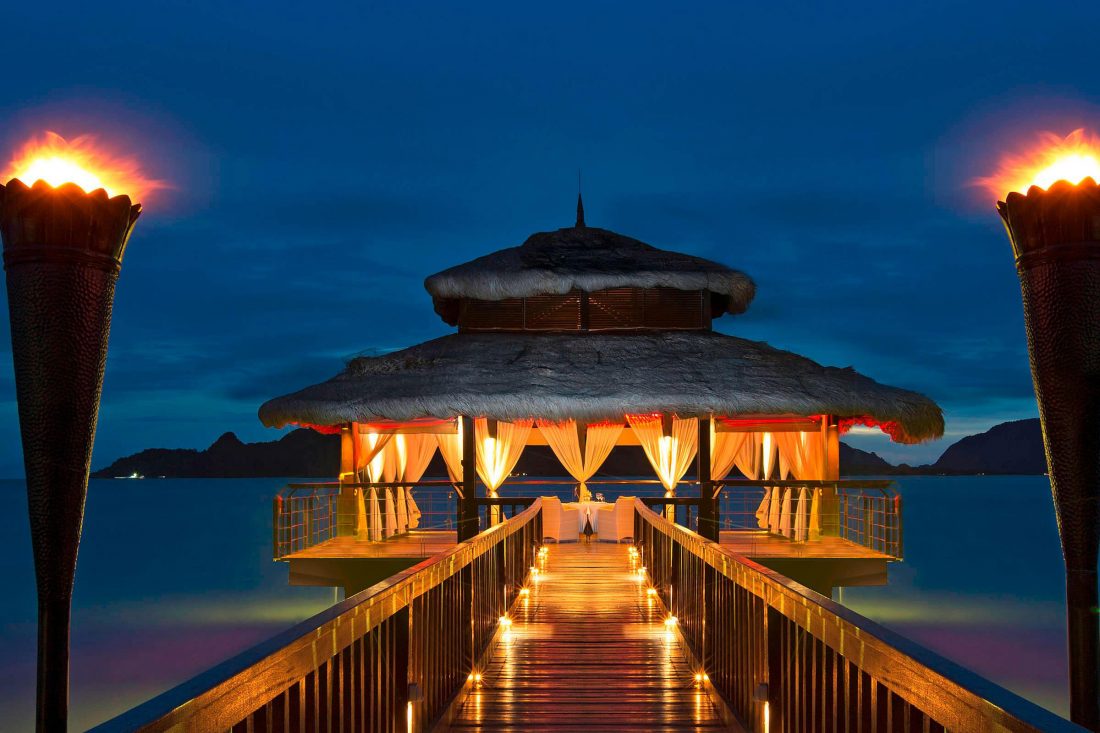 The Devil Lies in the Details
The grandest ambitions and the biggest plans will fall apart by the threading at the seams. That is why the entire team at The Westin is trained to pay particular attention to the details in their service. This covers how the meal is served, how it is enjoyed and how it is remembered at the end of it.
There are many things "unseen" to the untrained eye in F&B, like how swiftly glasses are cleared and noiselessly napkins are folded and put away in between courses.
The team at the Westin takes into consideration all of the above, beginning with practices in the kitchen – like plating.
"Plating in a resort is completely different. You have a lot of aspects to take into consideration – temperature, winds. In fine dining, you have a lot of micro things on the plate like edible flowers. Here, we do use it but you have to be careful of the wind when using it to dress up a dish. We don't want things flying when you put the plate down," Gomez exemplifies.
Other things begin from the moment the guests makes a reservation, when the team would ask about food restrictions. A hotel's menu is planned anywhere between two to six months ahead, but the team must always be ready to make changes should a guest be restricted from enjoying certain ingredients.
"We also have to be very flexible. We may have our menu and we try to maintain the quality of it but still when the guests want something special for the kids or if they have allergies, we have to be able to swap out ingredients and food," tells Chef Herwig. "We check beforehand and it's very important that the guests feel welcomed and they come back. It's our major goal that they don't go out of the hotel and they spend as much time as possible in our grounds."
All the above culminated in a wine dinner brought together by the property in collaboration with Katnook Estate wines. Food, wine and attention to detail brought to life The Westin's spirit of wellness hospitality in seven decadent courses.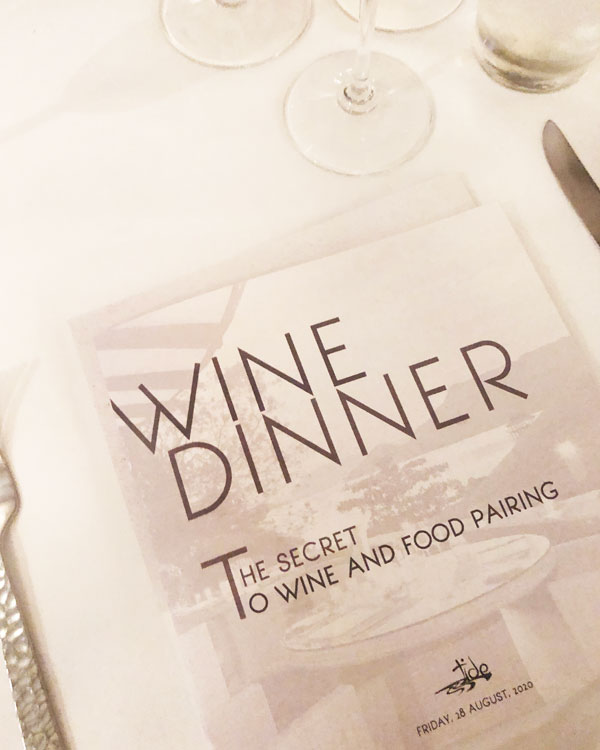 The Secret to Food and Wine Pairing
The Secret to Food and Wine Pairing
In collaboration with Katnook Estate, one of Australia's most premium winemakers, the culinary team at The Westin Langkawi Resort & Spa expounded on the gastronomic secrets to food and wine pairing with an exclusive one-night only dinner.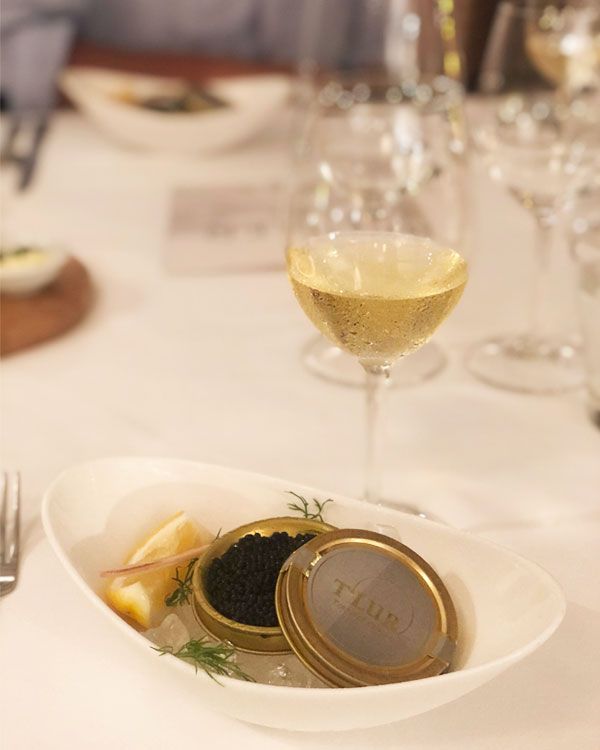 T'Lur Caviar
T'Lur Caviar
The dinner menu began with the classic caviar starter, sourced from local producers T'lur Caviar. Paired with Katnook Founder's Block Sauvignon Blanc 2016, it showcased the fine balance of the well-rounded sea sweetness of the caviar and acidity of the Sauvignon Blanc, proof that local produce hold their own just as well as imported ones.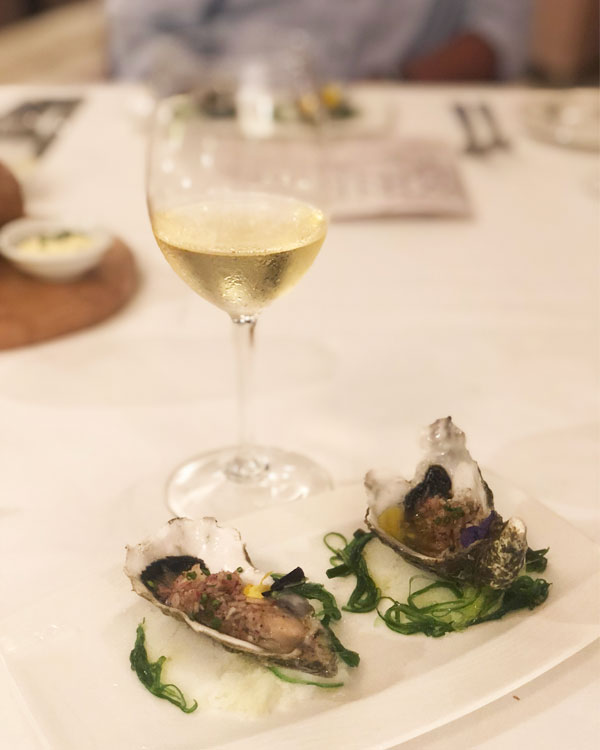 Irish Premium Oysters
Irish Premium Oysters
The next course brings Irish premium oysters for more play on brine and sweetness, also lengthened with the same Sauvignon Blanc. A touch of sherry vinegar and a sprinkling of shallots cut through the creaminess of the oysters while pulling out its natural sweetness.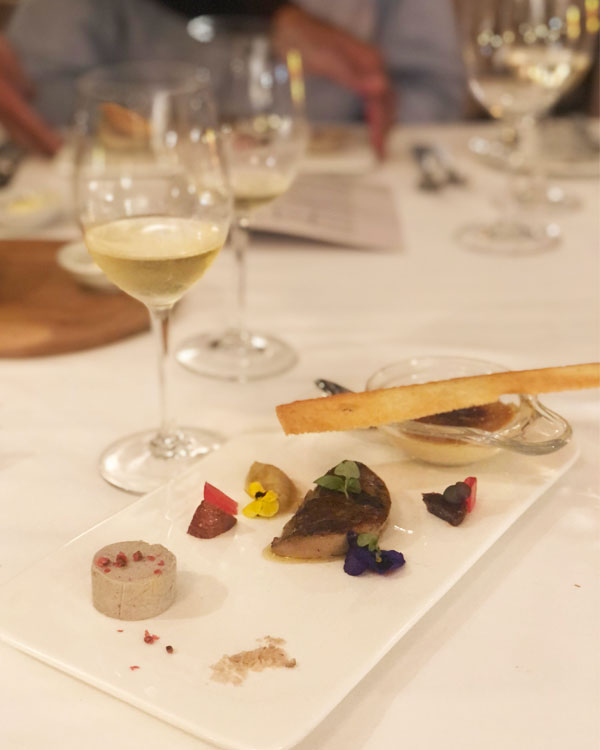 Foie Gras Trio
Foie Gras Trio
A highlight of the night is the Foie Gras Trio, featuring a medley of foie gras done three ways: as a sweet and creamy crème brûlée, a rich and indulgent bourbon foie gras terrine, and traditional pan-seared foie gras with balsamic glaze. The different methods of preparation brought to light the delicately complex flavours of the goose liver, a feat further carried by the Katnook Founder's Block Chardonnay, 2016
Earl Grey Oxtail Ravioli
Earl Grey Oxtail Ravioli
Next came the Earl Grey-infused Oxtail Ravioli, also served with Katnook Founder's Block Chardonnay 2016. The ravioli was meaty and delightful to bite into but the true star was the oxtail consommé - rich and flavourful, it was lent a touch of herbaceousness thanks to a subtle Earl Grey tea infusion that deepened the flavours of all the ingredients in the dish.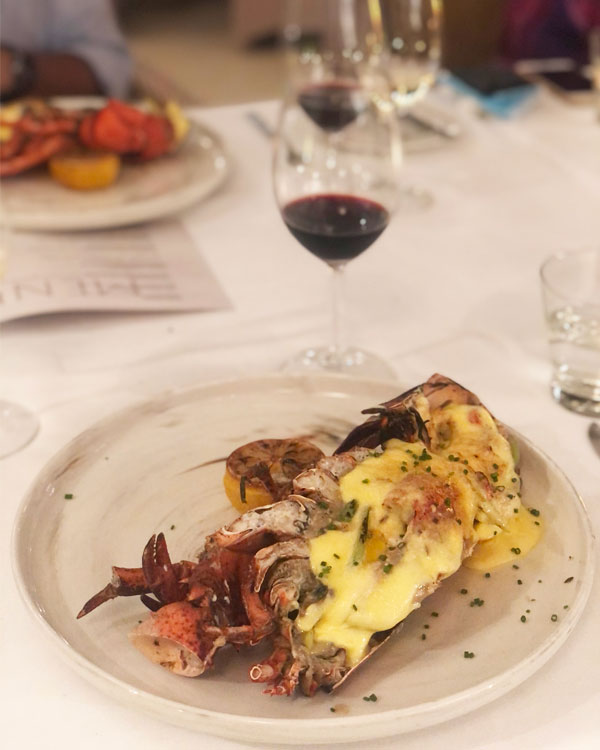 Lobster Thermidor
Lobster Thermidor
Not slowing down, the Classic Lobster Thermidor came next, served with melted aged American cheddar and butter-poached asparagus. The heaviness of the cheese was well-carried by the Katnook Odyssey Cabernet Sauvignon as much as the sweetness of the lobster was intensified. Despite its portion, many guests found themselves polishing off the king of shellfish.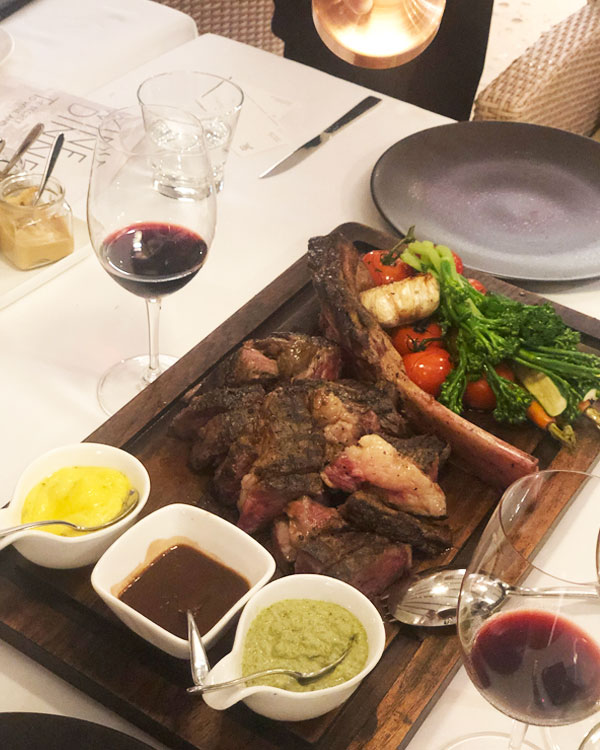 Australian Wagyu Tomahwk
Australian Wagyu Tomahwk
The penultimate dish of the night was the Australian Wagyu Tomahawk, served with the complete frills of truffle mash, grilled broccolini, truss tomatoes, roasted garlic Sauce béarnaise, red wine jus and chimichurri. The perfect balance of lean and fat red meat done to a beautiful medium rareness, it beautifully matched with the silky Katnook Prodigy Shiraz, red wine bringing out the game and tenderness of red meat, note for note.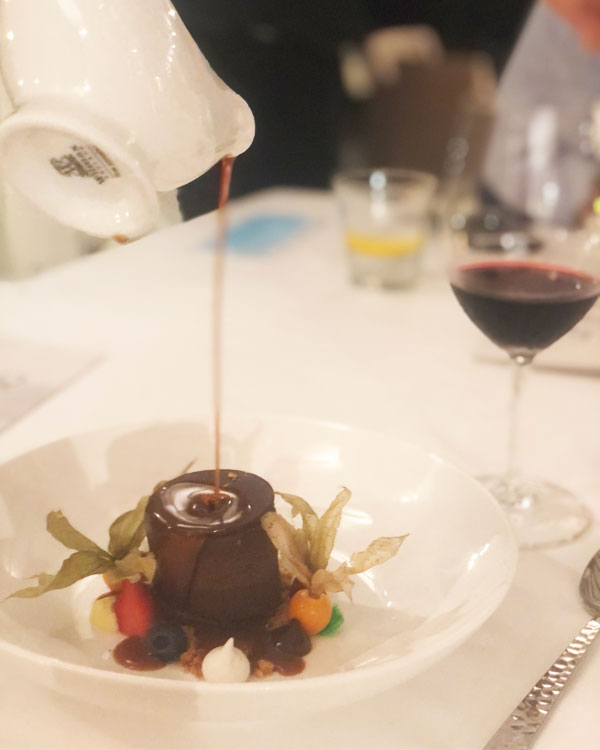 Valrhona Chocolate Delight
Valrhona Chocolate Delight
For a sweet end, The Valrhona Chocolate Delight with fresh berries and bourbon caramel tied the curated dining experience together beautifully. Rich chocolate got the perfect lift with sweet and sour berries while the mousse inside coated the palate with a bittersweet veil to remember the meal by.
(Swipe left for more)
If one thought planning a menu for a typical restaurant was hard, doing so for a tropical island resort is easily three times so due to the factors mentioned above. The Westin Langkawi Resort & Spa seeks to perfect each stay of each guests, nonetheless, in every way that they know how.
The Westin Langkawi Resort & Spa is now reopened for guests with one missions in mind: the traveller's well-being. A leader in wellness and hospitality for more than a decade, it lives its philosophy "For a Better You" through the brand's six pillars of Well-Being: Feel Well, Work Well, Move Well, Eat Well, Sleep Well and Play Well.
Learn more about The Westin Resort & Spa or make your reservation today at the official website here.
(Photos: The Westin Langkawi Resort & Spa)