Its maiden voyage will be from Port Miami to the Caribbean.
He first took over the skies with Virgin Airlines, and now, Richard Branson is ready to take on the seas.
Virgin Voyages will offer all-adult cruise holidays aboard three ships, and artist renderings of the first model have surfaced! Meet the Scarlet Lady, which will support 2,700 passengers and 1,150 crew members on the cruise of their life. Perhaps your parents are keen on retirement cruises, or you set sail on your friend's yacht every month. If these early photos and features are indeed what the Scarlet Lady will offer, passengers are in one exciting trip.
For one, the luxury cruise ship featured the lavish work of three major design houses: om Dixon Design Studio of London, Roman and Williams of New York, and Concrete Amsterdam. Each designed chic spaces around the concept 'The Modern Romance of Sailing', which sounds like it would make a decent honeymoon option, too.
Vast, open decks and the (purported) largest seabed at sea welcome serene relaxation, complete with a thermal spa and its host of rejuvenating options. There are two restaurants, each with unique theme and cuisine.
If you prefer to get the heart rate up, both outdoor and indoor gyms look superbly equipped and will offer group classes. Come party time, guests will head to one of the laid back bars or the two-level night club; the latter pays homage to Branson's early days in music industry.
In fact, you'll find several references to the Virgin empire on board this cruise. Scarlet Lady's name is inspired by one the earliest Virgin Atlantic Airways planes. It is also a nod to the company's Scarlet Squad recruitment and training programme for women.
Together, the Virgin Voyages fleet of three ships is expected to cost $2.5 billion. We'll likely catch a glimpse of the second ship come 2021, but for now, Scarlet Lady is set to arrive in Port Miami in 2020. Its maiden journey will take it to the Caribbean.
Take a virtual tour of the ship here first – cruise goals, we say.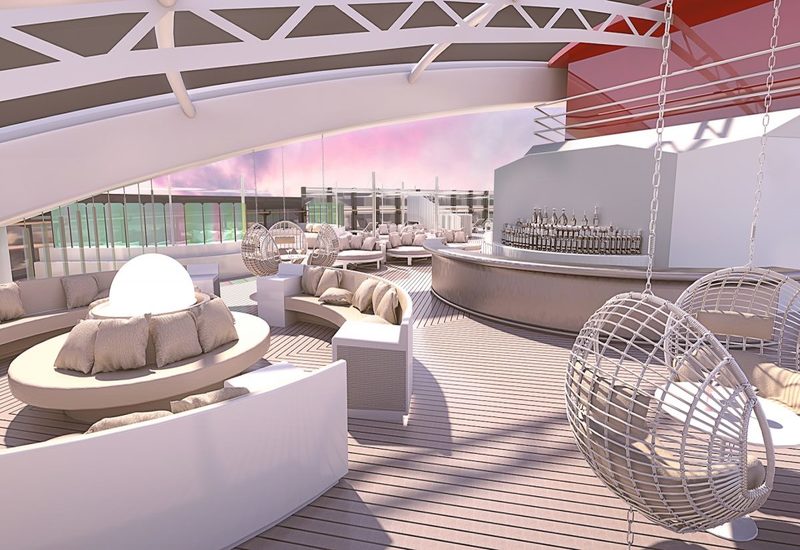 Richard's Rooftop is an exclusive, private club for suite guests.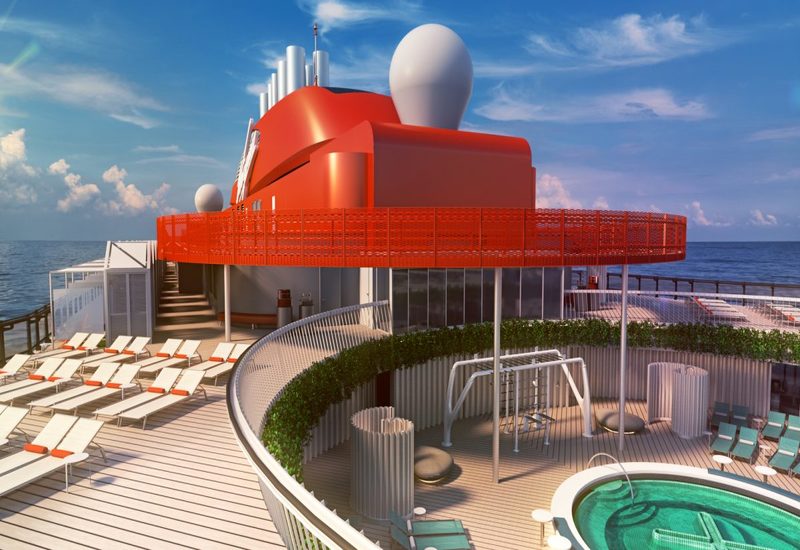 Sunbathe with a drink or simply take in the ocean breeze at the Crow's Nest open, top deck.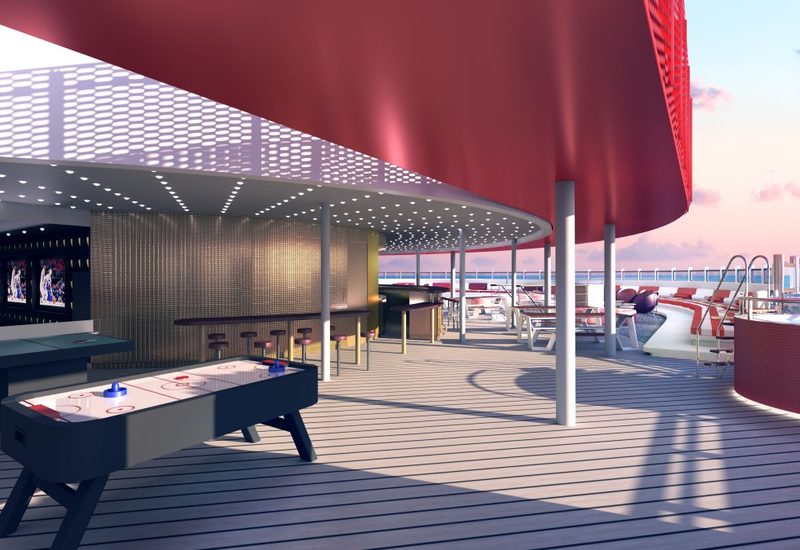 Grab a cold one, watch a match, or play a game at this sports bar downstairs.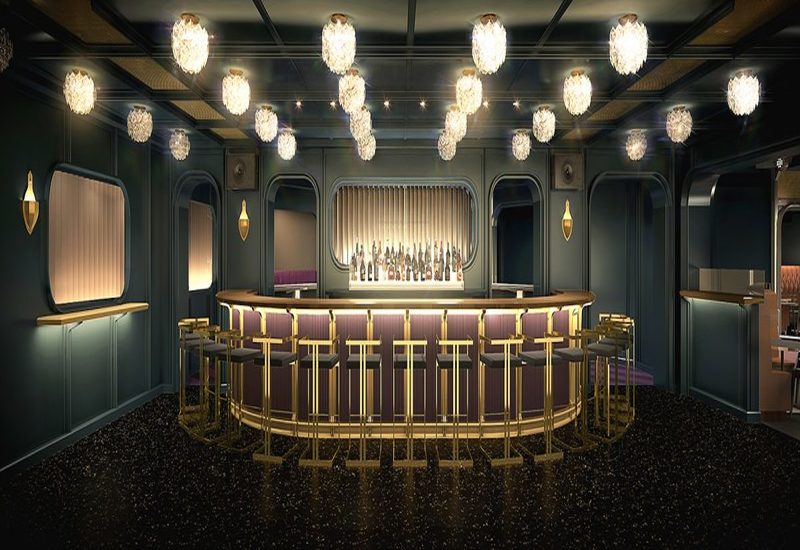 Party it up Virgin-style at The Manor, which is a physical memoir of Richard's Branson's relationship with music - it shares a name with his first music studio.
Roman and Williams is responsible for this lavish ballroom, which gives a grand touch to the Scarlet Lady.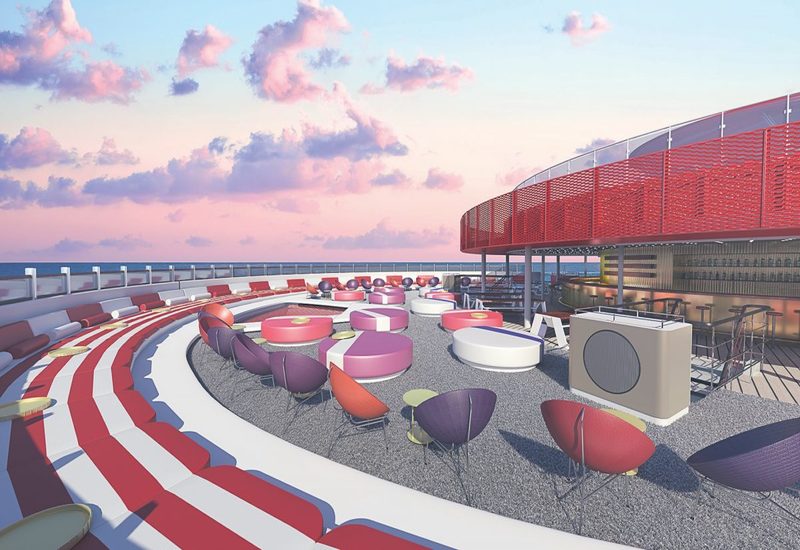 The Dock is another open spot for socialising, relaxing, and creating new memories.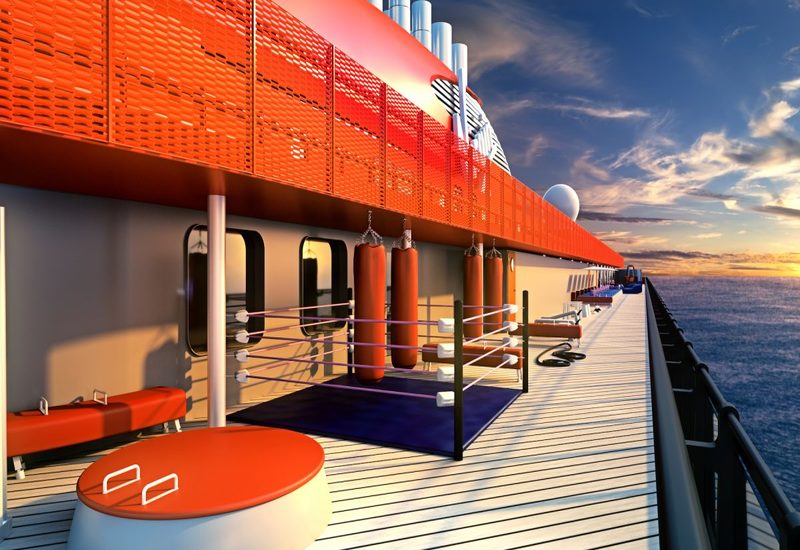 Boxing, running, and strength training are all feasible work-out options at this ship's outdoor athletic club.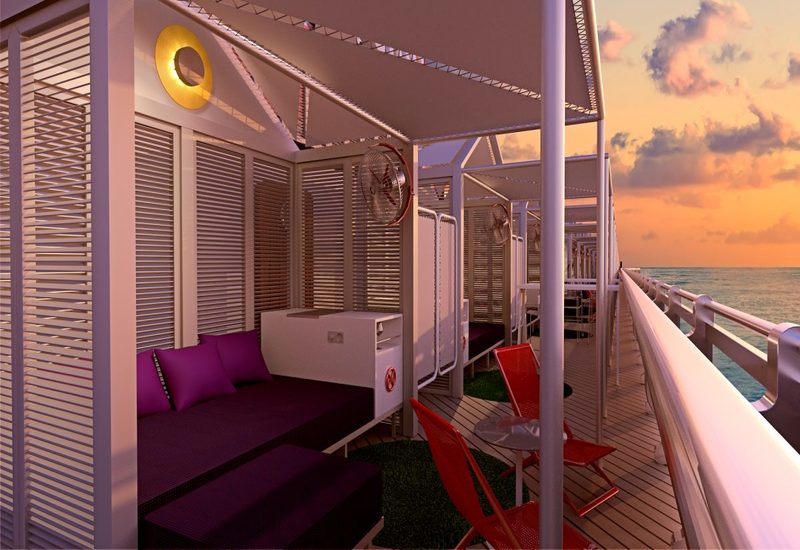 Cool off in one of these cosy cabanas after breaking a sweat.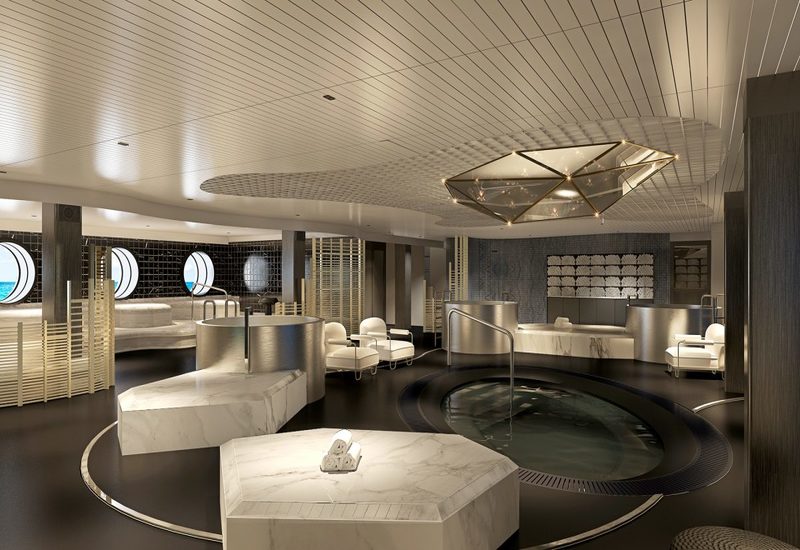 Redemption Spa is a thermal spa with hydrotherapy pool, mud room, salt room, cold plunge pool, quartz beds and more.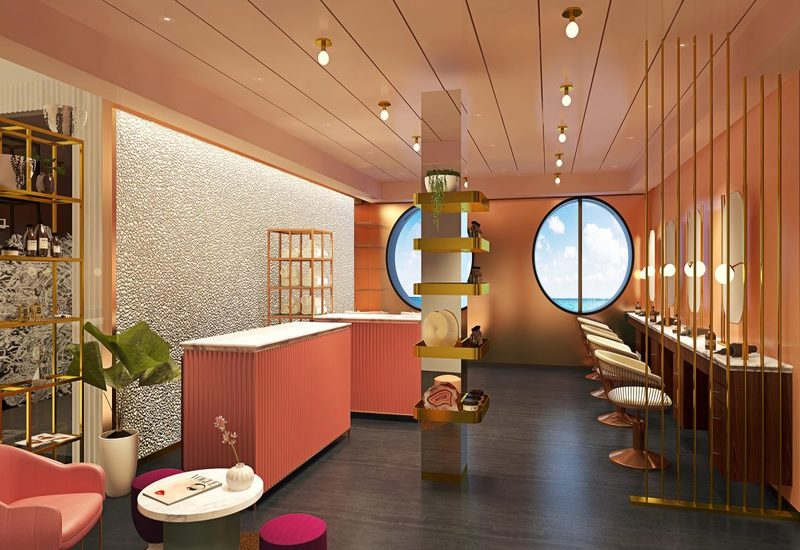 Need a quick blow-dry, trim, or a whole new look? The Dry Deck Salon's got your back.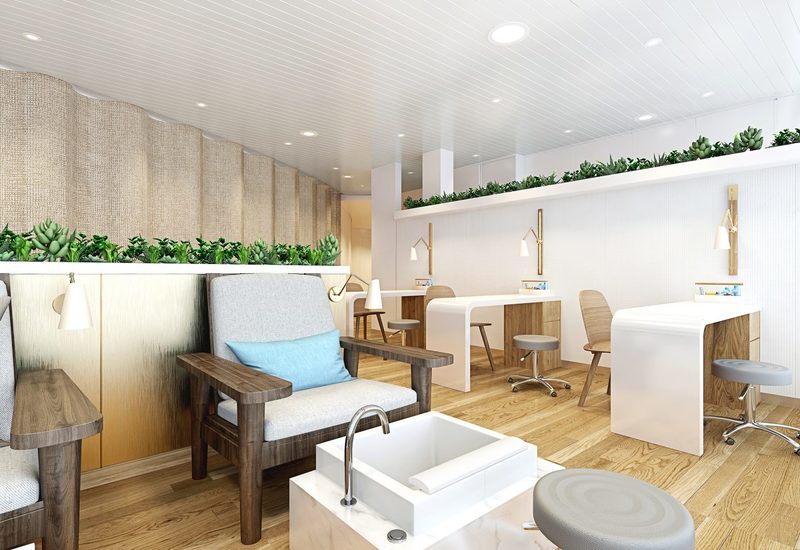 Naturally, an experience this pampering calls for a mani-pedi.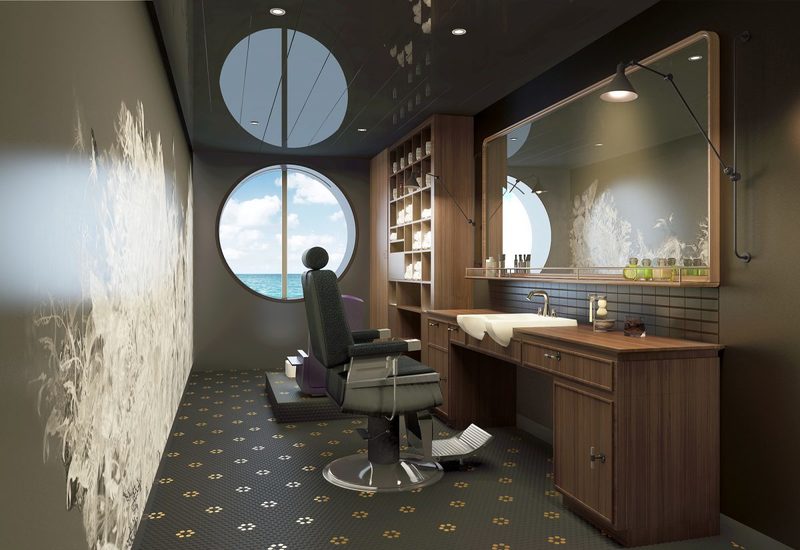 For the gentlemen, a little TLC awaits at Stubble & Groom barber shop.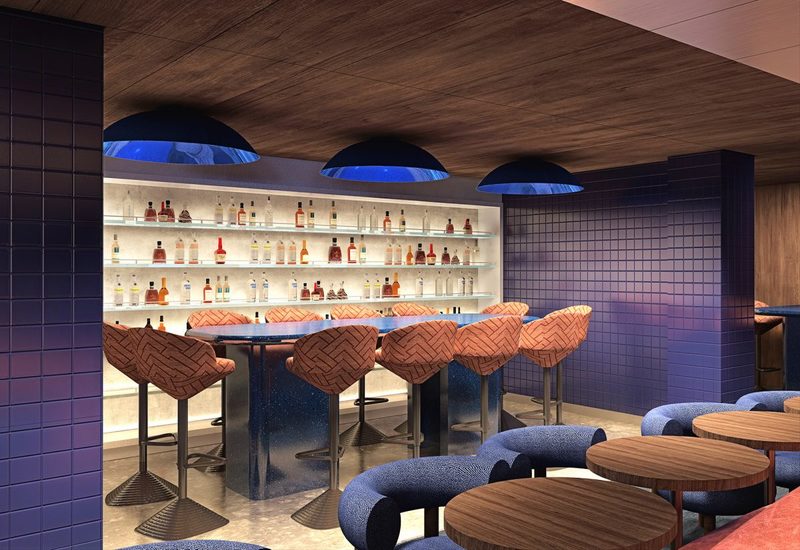 One of two intriguing eateries, Pink Agave serves up Mexican food in a chic, modern space.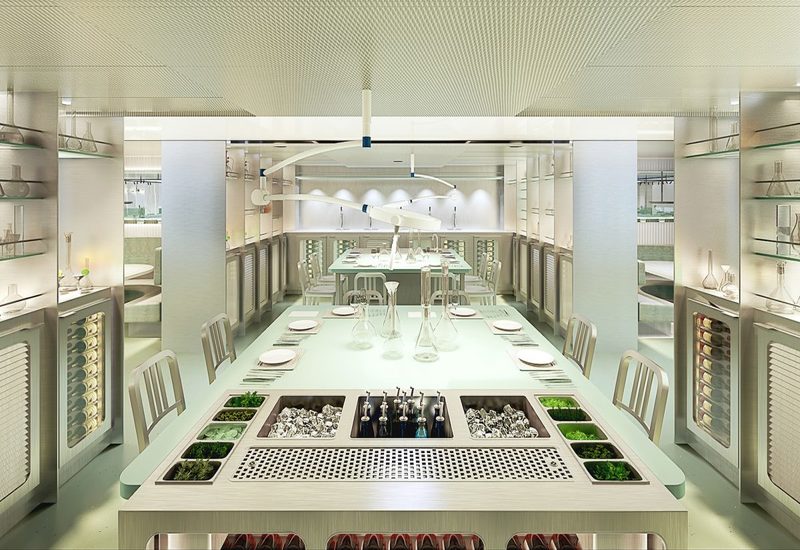 But curious gastronomes may find their place at Test Kitchen, which is modelled after a science laboratory...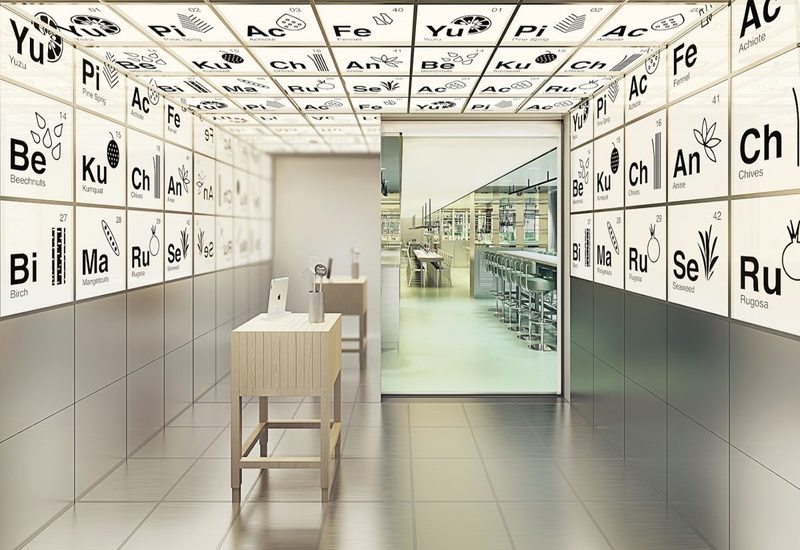 ...down to Periodic Element walls and ceiling! You can thank Concrete Amsterdam for the innovative aesthetic.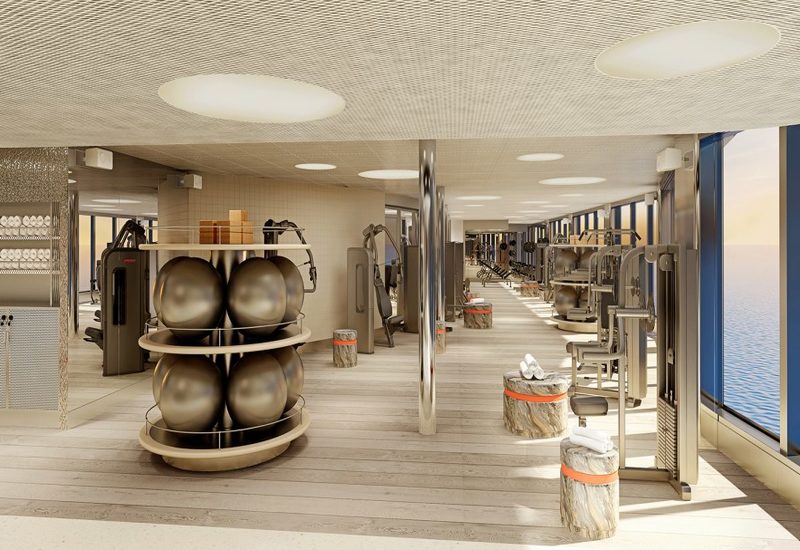 The B-Complex indoor gym is divided into Build, Burn, Bike, and Balance rooms - sounds like a targeted exercise facility done right.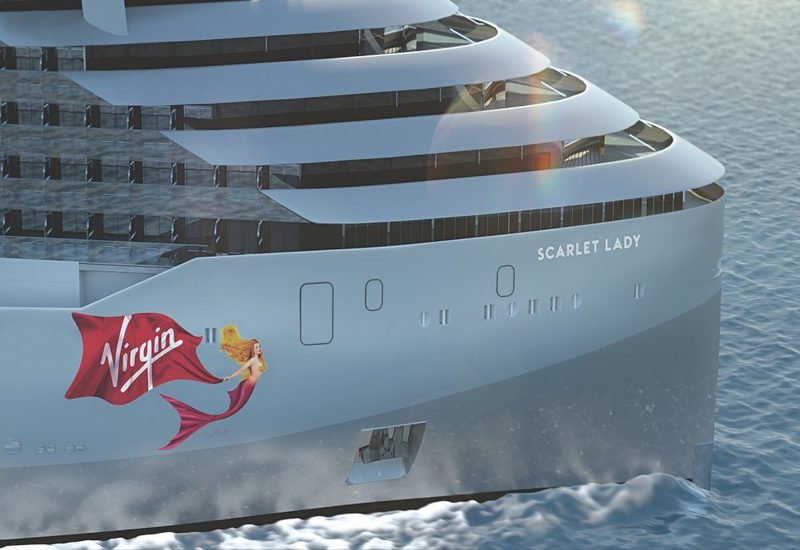 27.2 million adults are expected to experience the Scarlet Lady in 2019. This maiden cruise ship can support 2,700 passengers and 1,150 crew members per journey.
(slide left for more)
Planning your next holiday? Check out Virgin Voyages for more.
Artist renders: Virgin Voyages