Saro Lounge celebrates multi-sensory experiences with cocktails, Italian-Asian cuisine, and an interesting LED feature that switches the ambiance in seconds.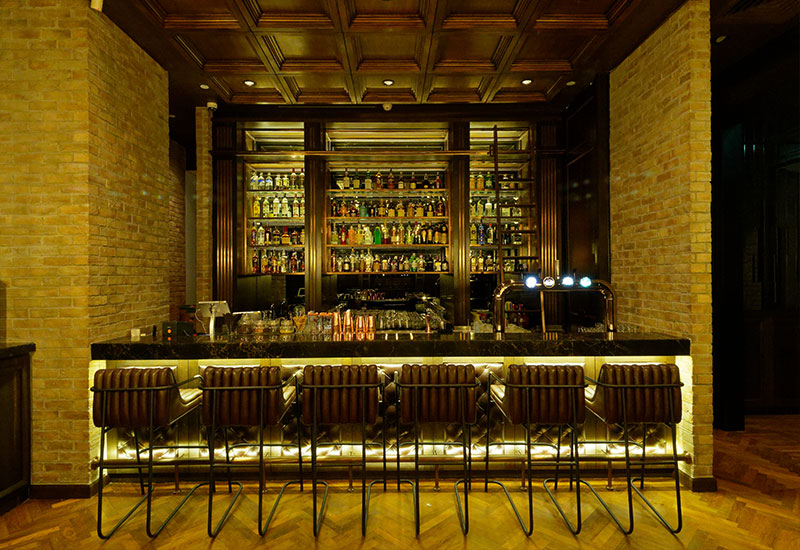 Entering Saro Lounge is like discovering a delightful secret. It's not quite a speakeasy, yet just inconspicuous enough to surprise as you first walk in its eight floor entrance at Pavilion Elite.
Wooden floors and walls are complemented by marble-top tables and bars, lavishly punctuated with brown leather in varying tones and fixtures. Brick walls by the bar lend a rustic look to the grand selection of liquor.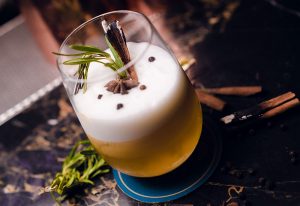 Just as fate would have it, craft cocktails are just what Saro (Italian for 'I will') promises to deliver. The selection served up by Jonathan Zarsadias and team carry a house twist that'll make you appreciate the versatility of alcohol, but also potency. Case in point: The elevated G&T that is Signature Monkey 47. Or the Saro Sour, a spicy whisky sour with a punch. If you're out for a bit more adventure, look for Frank Zacapa (tropical cognac-rum with a hint of coffee) or fresh, tequila-spiked Cypress Hill.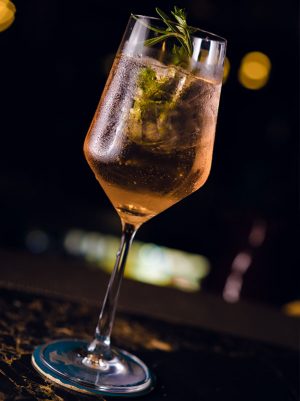 To go with these are a selection of Italian fare injected with a healthy dose of Asian flavour. Headed by Chef Nopporn Nutto, the kitchen serves up small plates like the delightfully crispy-soft Signature Shells (topped with chicken, mushroom, salmon and more), or mains such as fusion beef on skewers with garlic fried rice, and soft shell crab pesto.
Across the long foyer, the warm, yellow glow intensifies according to a cool LED light feature in the ceiling that founder/managing director Kesavan Purusotman (of Prime Touch Luxury & Elysium) says is the first in the Golden Triangle. It switches up the ambiance from elegant speakeasy to dance club in a matter of seconds.
This new restaurant/ lounge celebrates multi-sensory experiences; through the sip of that classic cocktail (with a Saro twist), the beat of the tune, bite of tapas, and glow of lights.
So the next time you're looking for a spot to hide away from the Bukit Bintang bustle, Saro Lounge could be right on that list. Those entertaining guests will find the private room more than accommodating, with karaoke facilities and its own restroom.
Call 03 2110 4080 to make a reservation or check out the official website and Facebook for more information.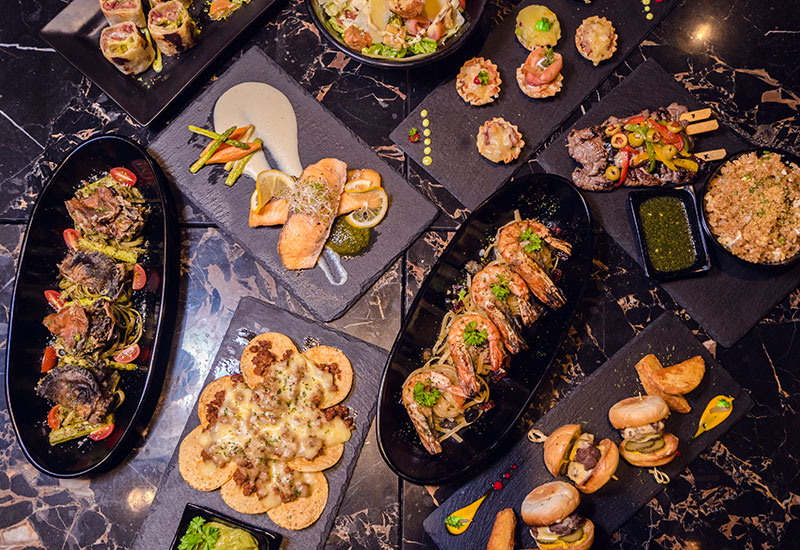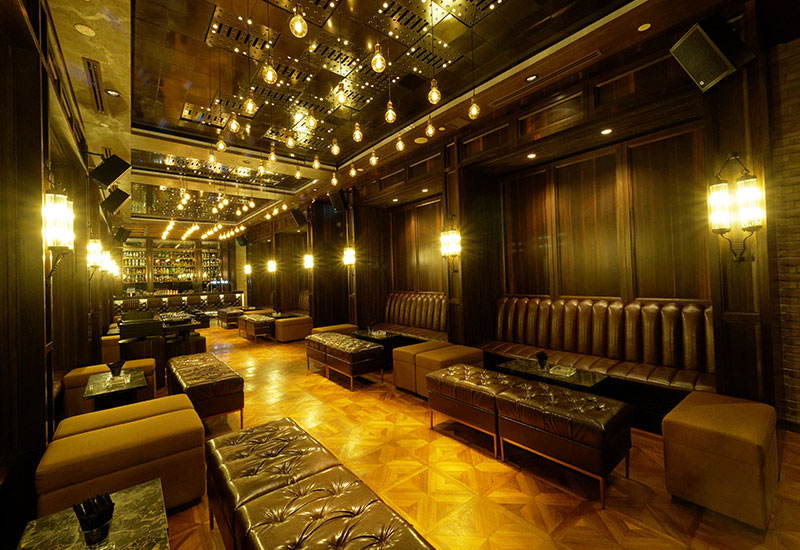 Address: Unit L8.104.00, Pavilion Elite, 166, Jalan Bukit Bintang, Bukit Bintang, 55100 Kuala Lumpur
Opening hours: 4 pm-1 am (Sunday to Monday) , 4 pm-3 am (Tuesday to Saturday)
Images: Saro Lounge