We have got you covered from mobile gadgets to doorknobs and switches.
It's flabbergasting that it took a global pandemic like COVID-19 to help us realise that we may not be paying enough attention to our hygiene. Granted, there was no serious cause for concern for our health before the contagion came into the picture. After all, exposure to common germs once in a while can boost our antibodies' response.
But consider this: if you would usually wipe the dining table after a meal and wash your clothes regularly, why wouldn't you clean other commonly used objects like your mobile phone or purse? Besides, these are more likely to attract adverse microorganisms considering how often they come into contact with surfaces outside our home.
The Centers for Disease Control (CDC) has provided a comprehensive guideline to clean and sanitise high-touch surfaces in our homes to lower the chances of contracting the coronavirus. That said, it's also advisable to practice these cleaning habits after the pandemic is under control – at a frequency befitting your lifestyle.
For a better gage of priority, it may help to know how long germs can last on different surfaces:
With that, scroll on below to learn how to properly sanitise your everyday belongings and household surfaces.
Mobile gadgets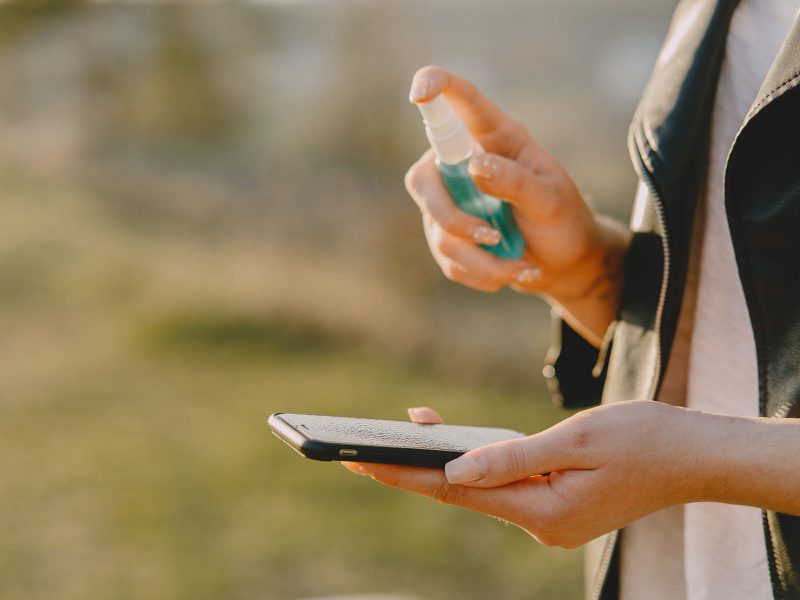 Phones, tablets, laptops and other electronic peripherals are some of the most frequently used everyday objects. Even if you wash your hands diligently, you could be contaminating them again by using these objects between washes – that's why they should also be disinfected regularly.
To deep clean your gadgets without risking water damage, first remove any casing or covers with clean hands. Depending on the material, you can either soak the cases in soap and warm water or use disinfectant wipes containing at least 70% alcohol to wipe them down. Next, spray the disinfectant onto an antibacterial microfiber cloth and wipe your gadget thoroughly. You may also use cotton buds for smaller areas, such as around the camera lens, ports, keys and buttons. Dry both the gadget and casing/cover before use. (P.S. don't forget the TV remote too!)
Bags and purses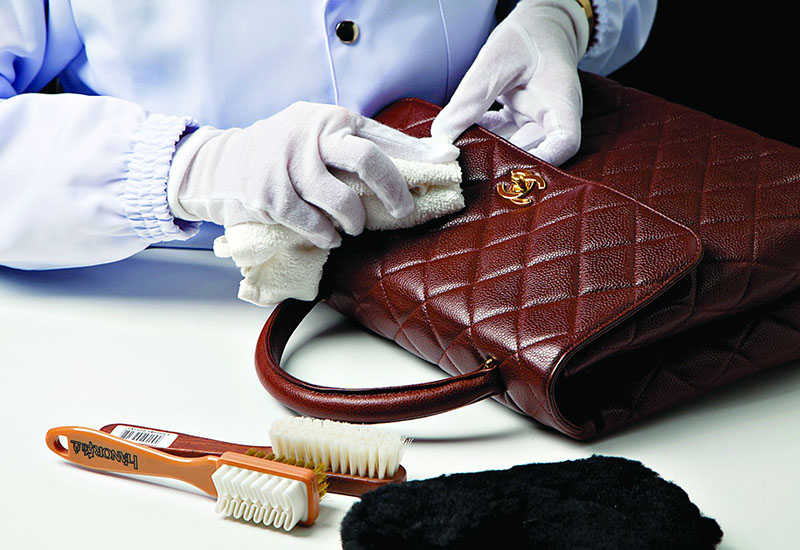 Think of all the times you carry your bag or wallet/purse to the grocery store, hang it in public washrooms and place it on restaurant tables or chairs – and then come home, oblivious to all the nasty germs and grease it has picked up. One women's leather tote bag was found to score 859 on a filth test – that's nearly 30 times over the healthy score limit of 30!
Bag spas are arguably the best way to guarantee a deep cleanse, but here's what you can do at home in the meantime. For cloth bags, the easiest way to clean them is tossing them into the washing machine. For leather and other materials that won't sit well in the washing machine, use a microfibre cloth sprayed with disinfectant or an alcohol wipe to carefully wipe down the exterior of the bag/purse. You may want to do a spot test first to ensure the wipes do not ruin the dye. Remember to allow the bags to air dry completely before using them again to avoid molds.
Door knobs and switches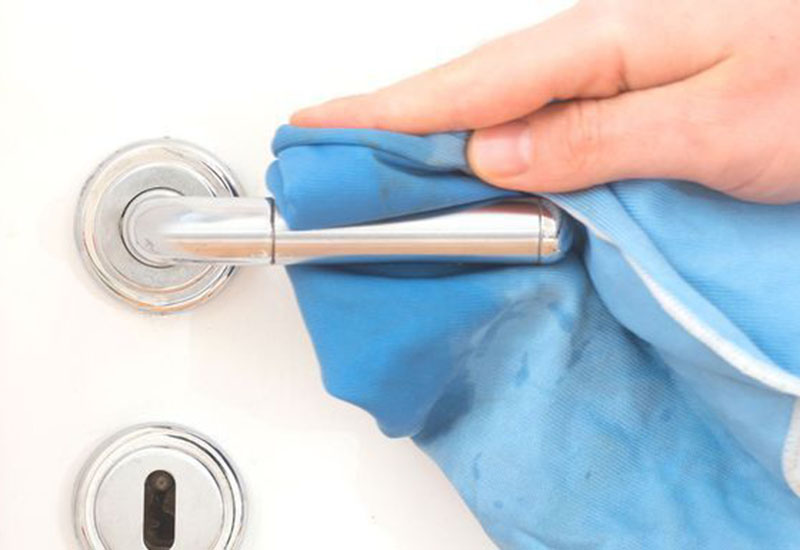 These are probably the easiest to clean and shouldn't take you more than a minute. Simply use a damp cloth and disinfectant spray or an antibacterial wipe (remember: it should have at least 70% alcohol) and give those knobs, handles and switches a good wipe. Take extra caution not to use a dripping wet cloth on switches to avoid liquid getting into the outlet!
Delivery packages
Generally, mail and packages are relatively low-risk for transmitting viruses, according to the CDC. As stated in the infograph at the top of this page, the coronavirus can only survive on cardboard for up to 24 hours. Outside of COVID-19 concerns, you have even less to worry about. If you can't help feeling a little paranoid though, a few sprays of a disinfectant spray should do the trick.
Watches (and fitness bands)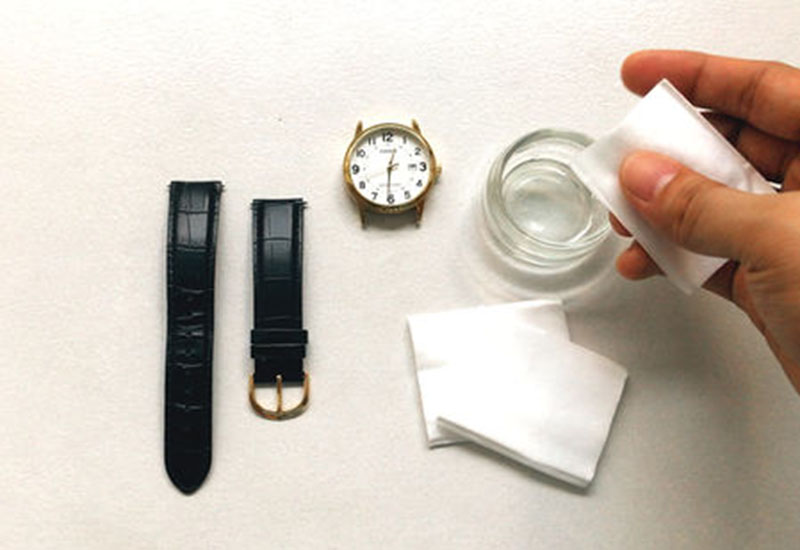 We don't recommend doing it, but if you sniffed your watch right now, would you be disgusted by the scent? Our guess, especially if it has a leather strap, is regrettably yes. Sweat, hand lotion and dirt can easily accumulate on your watch and fitness bands, making them a breathing ground for bacteria – thus causing the foul smell.
To sanitise a non-leather watch strap (or the whole watch, if it is waterproof), soak it in warm water with a few drops of antibacterial soap for about 20 seconds. Then, take it out and gently scrub it with a clean, damp soft-bristled brush. For the watch case and leather straps, use a disinfectant wipe instead of soap and water to prevent any damage. Wipe dry with a hand towel and you're good to go.