Flat, sleek, bezel-less design enables seamless multi-screen set-up for piercing MicroLED imagery that's the first of its kind – but first, you'll need a large, empty wall ready in your home or office.
It seems like the days of shrinking screens are long behind us – at least if Samsung has anything to say about it. Meet The Wall.
Throw everything you think you know about home theater systems out the window, because at 146 inches, this TV is changing the game. Unveiled at CES 2018, Samsung The Wall employs a sleek bezel-less design that aids the company's claim of it being the world's first modular, MicroLED TV. What this means is…
It gets bigger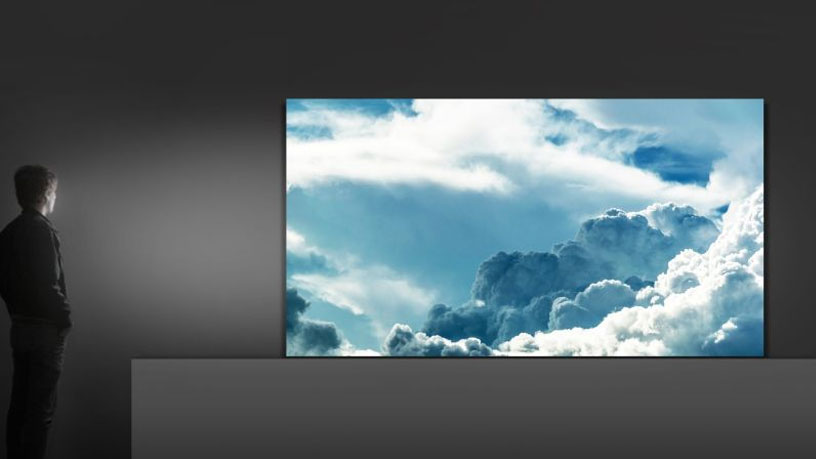 Module-based design allows customers to customise the size of their screen with multiple TVs – because what else do you expect from a device called The Wall? Samsung exhibited this vision at CES with a larger-than-life wall-sized display using multiple screens. This illustrated the functionality of The Wall beyond the regular home user while keeping CES visitors guessing (and counting).
It creates a visually-seamless content delivery, with the edges only visible under bright light. Of course, you could just get one TV for that huge, empty wall begging to be turned into a source of entertainment.
Forget LED – here's MicroLED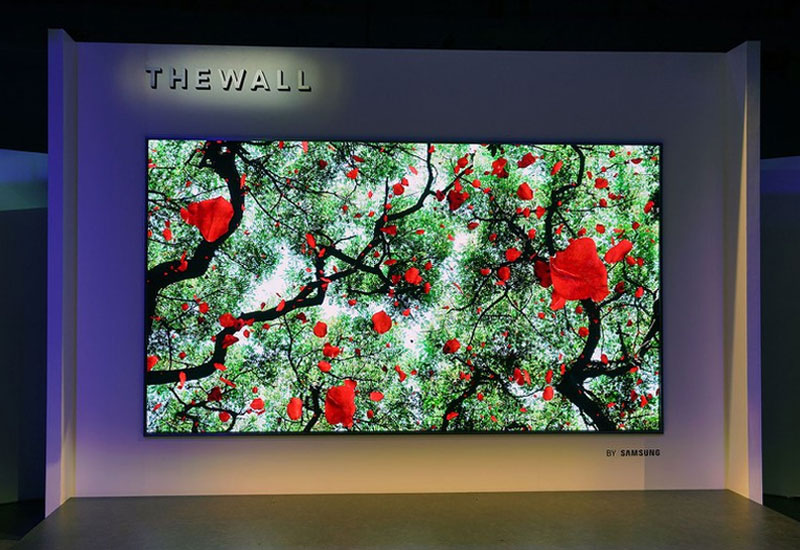 Displaying blacks as deep as a black hole and colours as bright as a rainbow sun thanks to MicroLED technology, both still and moving images on this screen paint eerily life-like landscapes that seem out of this world.
Miniscule RGB pixels (smaller than LEDs) serve as their own source of light, forming a screen that needs no back-light. As a result, marvelous definition is delivered without any restrictions to size, resolution, or form.
While there's no fixed release date or price tag yet, you can bet The Wall is going to cost a bomb. Samsung has hinted that more details are to come March… so we guess we'll just stare at tiny 55-inch screens till then.
Get a closer look in this CNET video:
Explore more from the Samsung fleet here.
Recommended for you: Deets on Samsung Galaxy Note 8