With a close to RM6,000 pricetag, the Samsung Galaxy Fold Z Fold 2 is already one of the priciest mobiles around, although some might deem the numbers warranted given its improved build quality, extensive list of features and versatility.
Want to make that even more premium? Throw in a collaboration with Aston Martin and make it a country specific limited edition.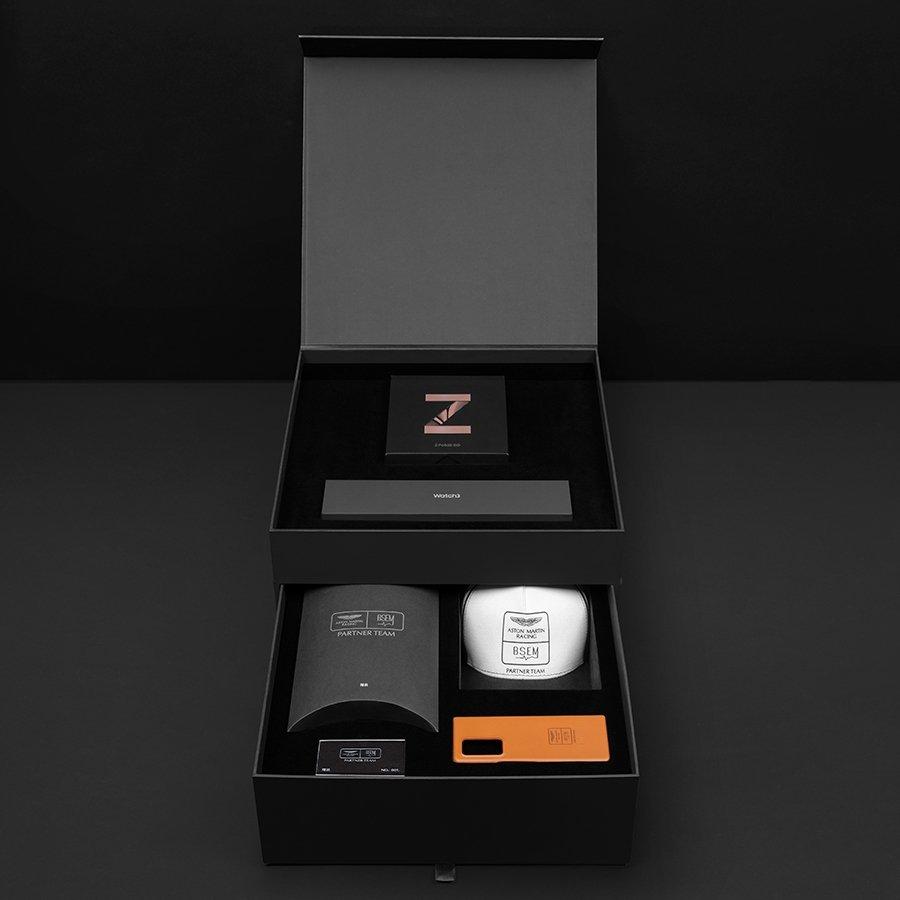 Behold the Samsung Z Fold 2 Aston Martin Racing Edition, retailing for 16,999 yuan (approximately RM10,560) and available only in China. This China exclusive is available only through Tmall, its sole retailer that also previously brought us the Galaxy Fold 2 Thom Browne edition.
Each order will come with a few cool Aston Martin merch in a large grey box. The phone itself will come with no customization whatsoever, not even the Aston Martin logo. What you do get is an orange leather Aston Martin case, an Aston Martin polo shirt in navy blue, a baseball cap and a Galaxy Watch 3.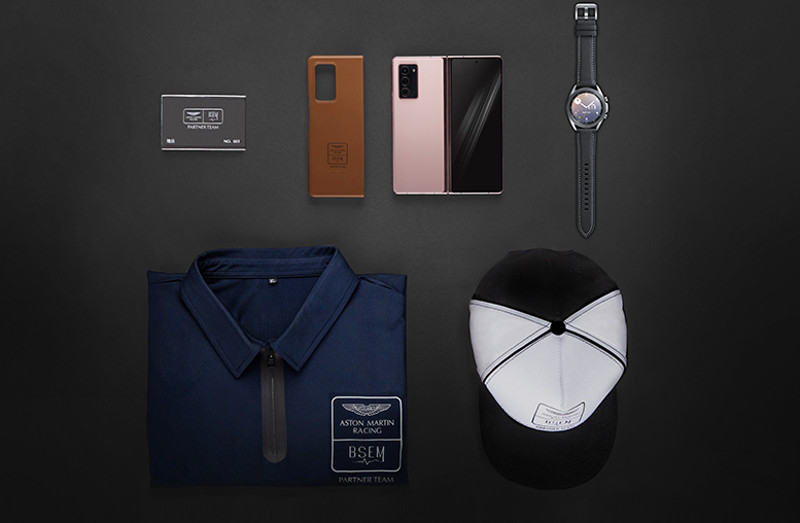 While it looks just like any other Galaxy Z Fold2, this special model will feature the Snapdragon 865+ processor with 5G connectivity. It comes with a 7.6 inch OLED screen and runs on up to 12 GB of RAM with 512 GB of internal storage. Its operating system will be the Android 10 with One UI. It will also have three 12 MP cameras and a 4,500 mAh battery with 25 W fast charging.
A quick check on Tmall doesn't seem to have it listed yet, but it's only a matter of time now, we're sure.
(Photos: Samsung)