Samsung is now offering a smaller S Pen-toting phone for those who find the stylus useful but are put off by the Note range's typically bulkier size.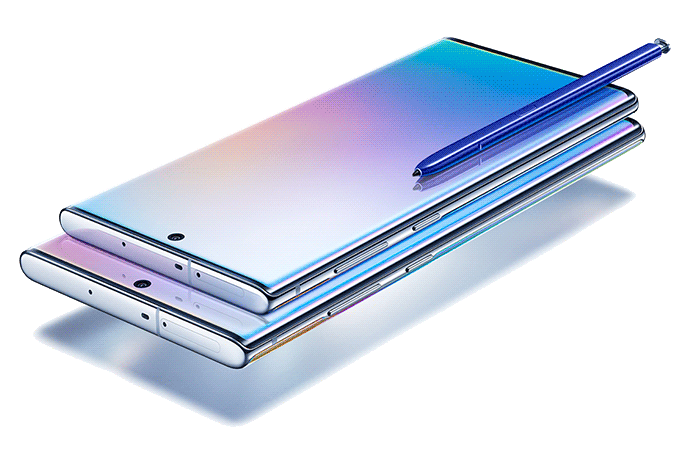 Following the launch of the highly anticipated Galaxy S10 earlier this year, Samsung today unveiled the latest addition(s) to its flagship Note family: Samsung Galaxy Note10 and Galaxy Note10+. Yes, the Korean tech behemoth is now offering a smaller S Pen-toting phone for those who find the stylus useful but are put off by the Note range's typically bulkier size.
While the new models aren't exactly a revolutionary jump from the Note9, they are currently the most powerful and feature-packed in the entire Samsung Galaxy lineup.
DJ Koh, President and CEO of IT & Mobile Communications Division at Samsung Electronics, had this to say at the launch this morning: "Every element of the Galaxy Note10 was designed to help users achieve more. Whether they're finishing a big project for work, capturing and editing a video, or playing their favourite mobile game, the Galaxy Note10 will help them do it faster and better."
How exactly does Samsung hope to achieve this? Here's everything you need to know.
Futuristic design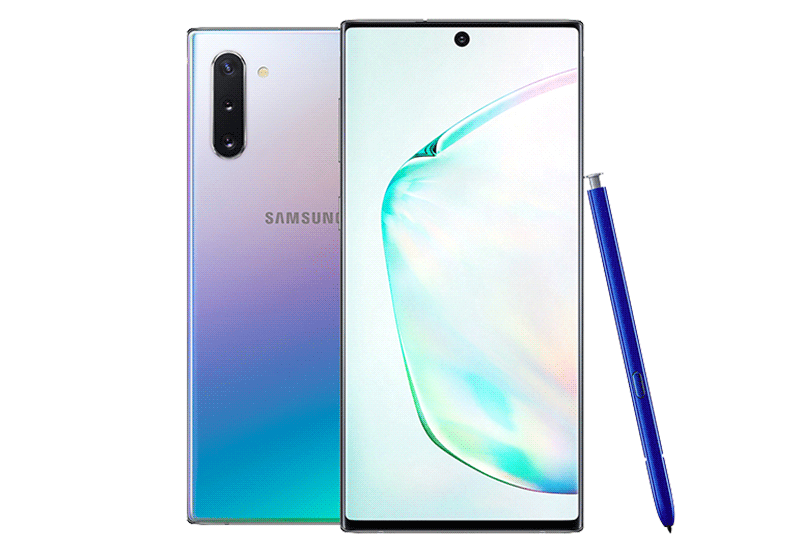 As mentioned above, the latest Samsung Galaxy smartphone is offered in two sizes, namely the 6.3-inch Galaxy Note10 (the most compact Note model yet) and the 6.8-inch Galaxy Note10+ (the largest display on a Note model yet). Both feature a stunning Cinematic Infinity Display with the same Infinity-O cutout as the Galaxy S10, but centered for a more balanced design.
The phone's caseback comes in a colourful range, although shades vary according to the market. In Malaysia, the Note10 will arrive in Aura Pink, Aura Black and Aura Glow whereas the Note10+ will arrive in Aura White, Aura Black and Aura Glow. All options boast a dazzling prismatic effect that users will want to show-off with a clear phone case, but the Aura Glow is a clear standout for its light-reflecting rainbow hues.
Power of the Pen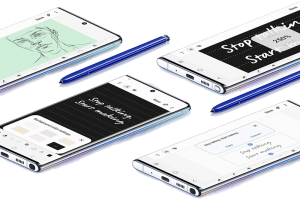 While the smaller Note10 is targeted at new users, the redesigned and enhanced S Pen may tempt existing fans of the range. On top of the standard capabilities of converting handwriting into digital text as well as editing and exporting text into different formats, the Note10 also comes with the Air Actions feature which allows users to create customised controls for their apps and games via simple gestures.
Pro-grade camera and tools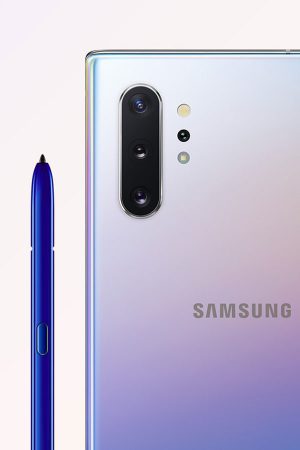 Since phone cameras are a major factor of consideration for today's users, Samsung has made extra effort to up its mobile videography and photography game. With advanced imaging technology and software functions such as the Live Focus Video (offers depth-of-field adjustments); the Zoom-In Mic (amplifies audio in frame and reduces background noises); and the improved Super Steady (stabilises video footages); users can now create high-quality videos and edit them on-the-go using the built-in Video Editor.
Add-ons like the Screen Recorder, AR Doodle and downloadable 3D Scanner serve to reiterate the Note's vision to allow users do more with their phones. Other than that, both models come with the standard three rear lenses, including a 12-megapixel wide-angle lens, a 16-megapixel ultra-wide angle) lens and a 12-megapixel telephoto lens as well as a 10-megapixel front-facing lens. The Note10+ also features an additional 3D depth rear lens.
Maximised productivity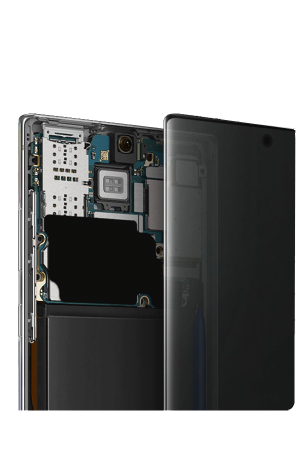 Samsung is clear on who the Galaxy Note is for and what the Galaxy Note should do accordingly. To put it simply, it's made for multi-taskers and that means it should be built for productivity.
Expanding on the existing Fast Charging capability, the Note10+ now offers Super Fast Charging, which requires only 30 minutes of charge to last through the day. In addition, the improved Samsung DeX for PC allows users to easily connect their Note10 with a PC or Mac via USB to drag and drop files between devices or use a mouse and keyboard to navigate apps.
However, the Note10 does kill the 3.5mm headphone jack in favour of increased battery capacity. Users can either use the USB-C headphones that come with the phone or go wireless with the Samsung Ear Buds instead.
See also: 5 wireless earphones for a tangle-free audio experience
Hardware differences
Besides the larger display size and weight, the Note10+ has a few hardware upgrades not offered in the smaller Note10. For starters, the former comes with either 256GB or 512GB storage and expandable storage of up to 1TB, whereas the latter only comes with 256GB of phone storage. Also, the Note10 has only 8GB of RAM and 3,500 mAh battery capacity whereas the Note10+ boasts 12GB of RAM and a larger 4,300 mAh battery.
The Galaxy Note10 and Galaxy Note10+ (256GB) are priced at RM3,699 and RM4,199 respectively, while the Galaxy Note10+ (512GB) is priced at RM4,799.
The Galaxy Note10 and Galaxy Note10+ will be available for pre-orders in Malaysia starting 5pm, 8th August till 18th August 2019 (or while stocks last). Customers who pre-order the Galaxy Note10 during this period will receive attractive gifts.
To pre-order a Galaxy Note10, click here. For more information, visit the official website here.