After introducing its first MicroLED TV in the form of "The Wall" in 2018, Korean tech behemoth Samsung has unveiled its next big massive innovation: a 110-inch MicroLED TV with 4K resolution.
Unlike its predecessor, which involves a system of configurable modules that must be installed professionally, this latest TV follows the traditional form factor. This means that its modular counterpart, installation and calibration are streamlined and prefabricated — offering captivating video, audio and smart capabilities straight out of the box.
Its MicroLED technology is touted as the next big leap in the TV and display industry, after OLED in 2005 and QLED in 2013. However, past innovations like The Wall were only available to a select few. The tech company is hoping to change that with this first commercially offered MicroLED TV to meet the growing consumer interest and demand for large screen displays.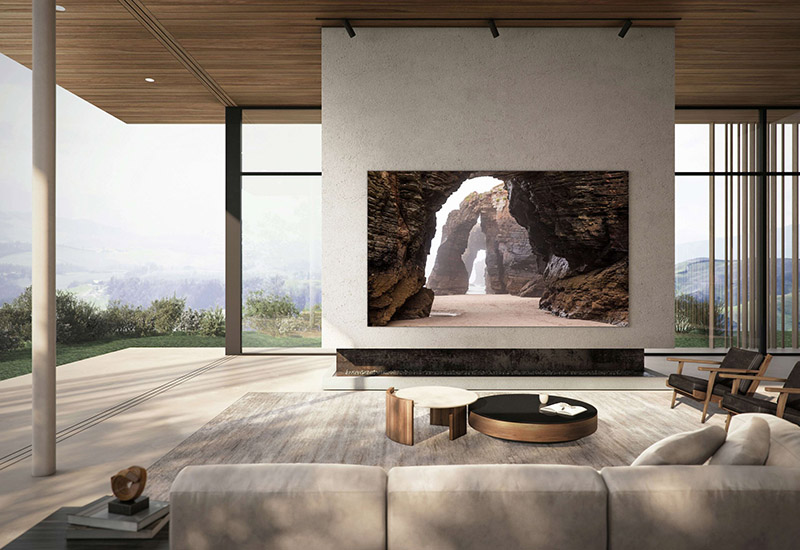 The 110-inch MicroLED uses micrometer-sized LED lights as individual pixels in the screen, each self-illuminating to eliminate backlight and color filters applied in conventional displays. According to Samsung, this accurately delivers wide color gamut images taken with high-end DSLR cameras, resulting in stunning, realistic colours and brightness from the 8 million pixels.
On top of improved display quality, MicroLEDs are made of inorganic materials which are long-lasting and durable. For an idea, Samsung claims "a lifespan of up to 100,000 hours, or over a decade".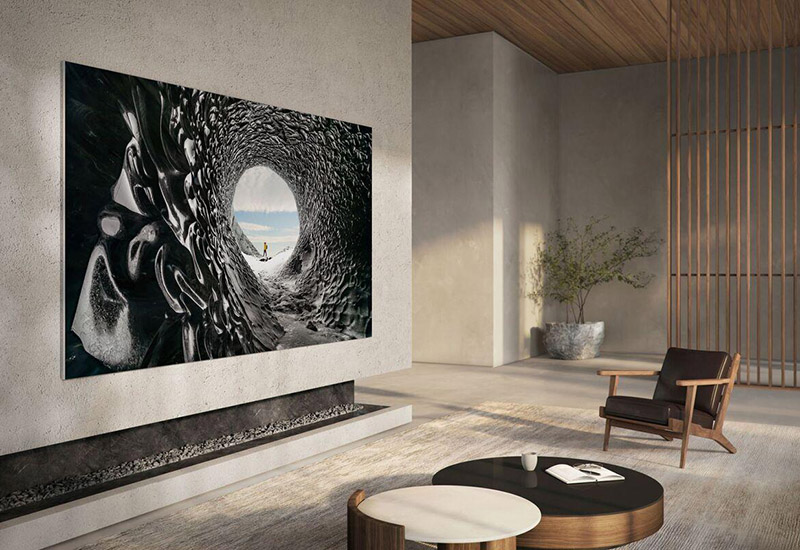 Adding to its desirability and immersiveness, the new TV features a 99.99% screen-to-body ratio with the black matrix and bezel completely removed from the display. What's more, its Majestic Sound System delivers spectacular 5.1 channel sound with no external speaker – effectively transforming any room into a premium home theater. Complete with the Object Tracking Sound Pro feature, it is able to identify objects moving on screen and project sound accordingly for a goosebump-inducing experience.
Samsung has yet to announce the price tag for the 110-inch MicroLED TV, but we'd expect such a ground-breaking model to cost no less than the brand's 8K OLED counterparts. Pre-sale has started in Korea, whilst the rest of the world can expect it in the first quarter of 2021.
For more information, log on to the official website here.
Photos: Samsung