The Salvatore Ferragamo Magic of Print capsule collection is all about flower power.
Summer fashion takes a bold, silken look with the latest Magic of Print Capsule collection from Italian fashion house Salvatore Ferragamo. This dainty and abundantly floral range is a testament to the maison's iconic craftsmanship, savoir faire and decorative aesthetic. Think vibrant yet soft colours, patterns that will dazzle any maximalist, and lush, lightweight fabrics that caresses the skin.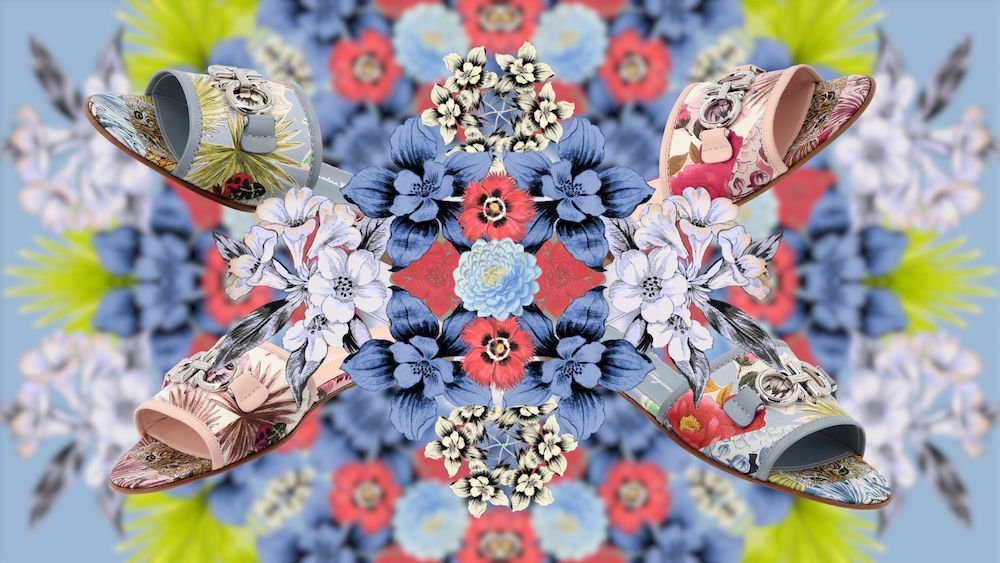 The Magic of Print collection is characterised by a medley of iconic elements from Ferragamo's silk heritage. Felines, flowers, shoes, butterflies, elephants, and sultans are scattered amidst a dreamy landscape of the Orient and an enchanted floral forest. The capsule features a selection of ready-to-wear pieces alongside several small leather goods.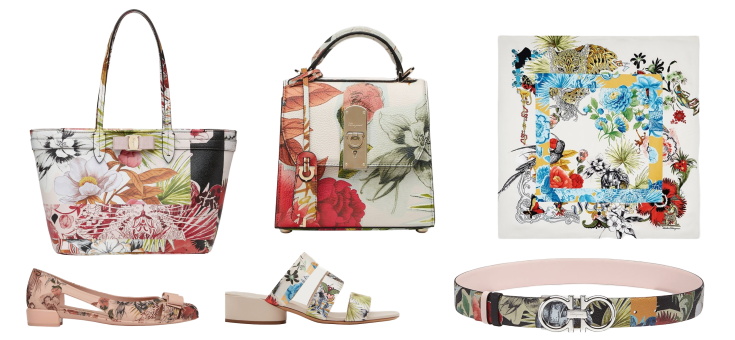 The range of silks in the capsule include foulards, stoles, bandeaux, a headscarf with a leather visor, and scarves. Ferragamo's signature Gancini small top handle bag is restyled in a new blue and green silk print, while the staple Boxyz and Studio Bags are enveloped in a pink-hued floral print.
On the RTW front, Salvatore Ferragamo offers an extensive selection ranging from the silk blouson and trench coat, to pleated midi skirts and blouses. The Magic of Print is a complete collection full of whimsy, that brings the dream of summer to you. The capsule is available online on ferragamo.com and in a selection of Salvatore Ferragamo boutiques worldwide.
Photos: Salvatore Ferragamo