Long before climate activists and public demand called for it, sustainability has been a key factor of design at Salvatore Ferragamo. The Italian luxury house's Sustainable Thinking exhibition demonstrates its use of natural, recycled and innovative materials since the 1920s, and the launch of its first fully sustainable shoe in 2018, the Rainbow Future sandals, signalled an ongoing commitment to eco-friendly production.
To push this initiative forward, the Maison has unveiled an exclusive Earth Top Handle bag in conjunction with World Earth Day on 22nd April. Its instantly recognisable proportions and design references the iconic Top Handle bag by Fiamma Ferragamo in the 90s, while telling of the beauty of Mother Nature that inspired its creation.
"Authentic craftsmanship, creativity and innovation are Salvatore Ferragamo's core values. So is sustainability. Salvatore Ferragamo, during his years of activity, was never afraid to innovate and use new materials. Today we continue to do so, with a look at the present. The experimental spirit, the Italian inventiveness, the sense of beauty and refinement, the connection between our feelings and social and environmental responsibility, are essential characteristics of our collections," said CEO Micaela le Divelec Lemmi.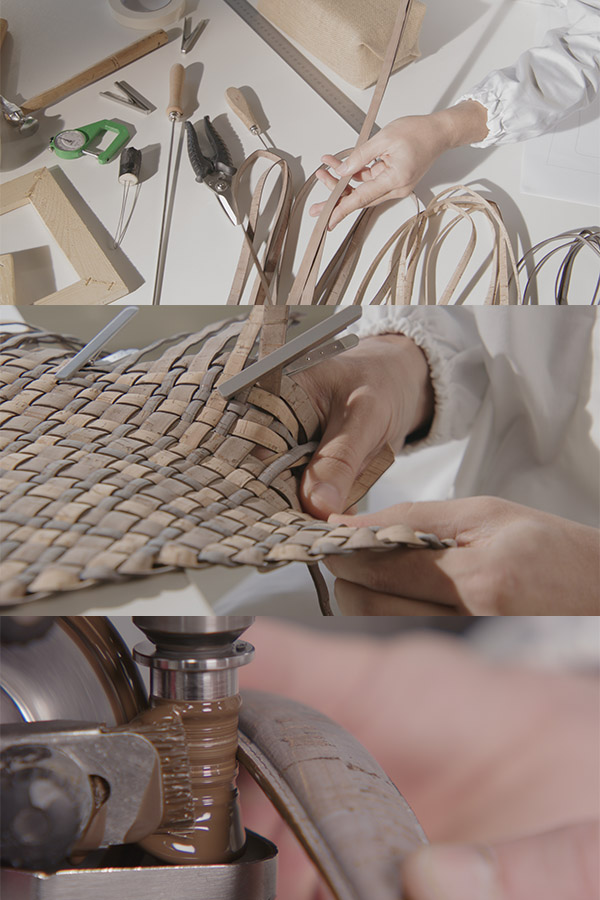 Paying respect to the Maison's 'Made in Italy' tradition, the Earth Top Handle bag embodies Italian craftmanship, creativity and innovation through the use of low-impact materials. It is constructed from FSC-certified cork, a natural and renewable resource that causes no harm to trees when harvested. This also gives the bag a unique texture and design that exists in harmony with nature, finished with water-based treatments to preserve its colour.
Inside, the lining is crafted from pure linen (a natural and biodegradable fabric), zipper tape and thread that are made of 100% recycled and certified polyester. In addition, the bag is verified as carbon neutral with the ISO 14067 – Product Carbon Footprint certification. This is made possible by quantifying the emissions from its manufacturing process and compensating them.
To do so, Ferragamo worked with Rete Clima, a non-profit organisation that promotes efforts and projects that fight climate change. In particular, the Maison's initiative will go towards the support of Rete Clima's project for the protection of Tuscan cork forests certified with PEFC standard, in which carbon offsets are obtained through sustainable forest management actions in the Paganico estate.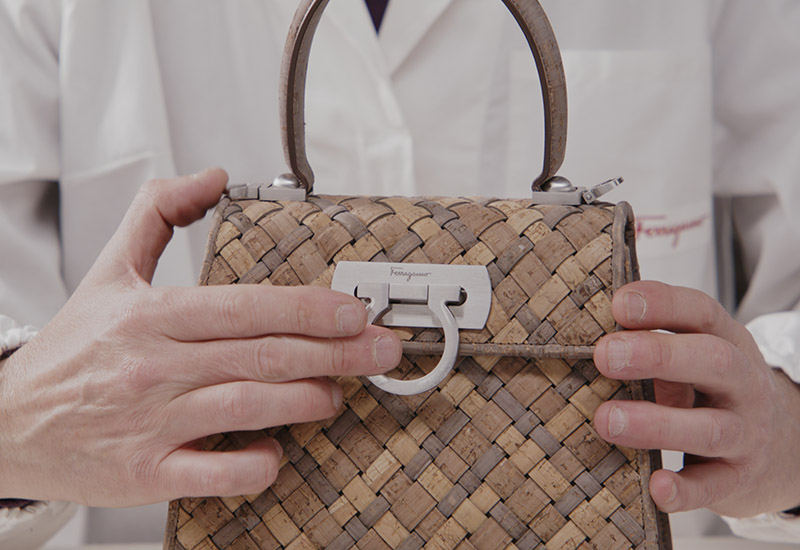 The Earth Top Handle bag will launch as part of the prestigious Ferragamo's Creations collection, a limited-edition series of numbered replicas of men's and women's designs from the house's archive that have shaped fashion history and are now being reintroduced again. Only 500 limited-edition pieces will be available globally.