In a groundbreaking moment of sportsmanship and haute couture, Louis Vuitton introduces its inaugural Malle Vestiaire, a bespoke wardrobe trunk created in collaboration with rugby legend Dan Carter. This one-of-a-kind trunk is specially designed and crafted to hold the icon's precious sports equipment and memorabilia. 
Represented by Louis Vuitton's 160 years of trunk-making expertise, it's created from the finest wood and then enveloped in the Maison's iconic black-and-silver Monogram Eclipse canvas, with metal clasps, closures, and rivets that pay homage to the historic Louis Vuitton trunks.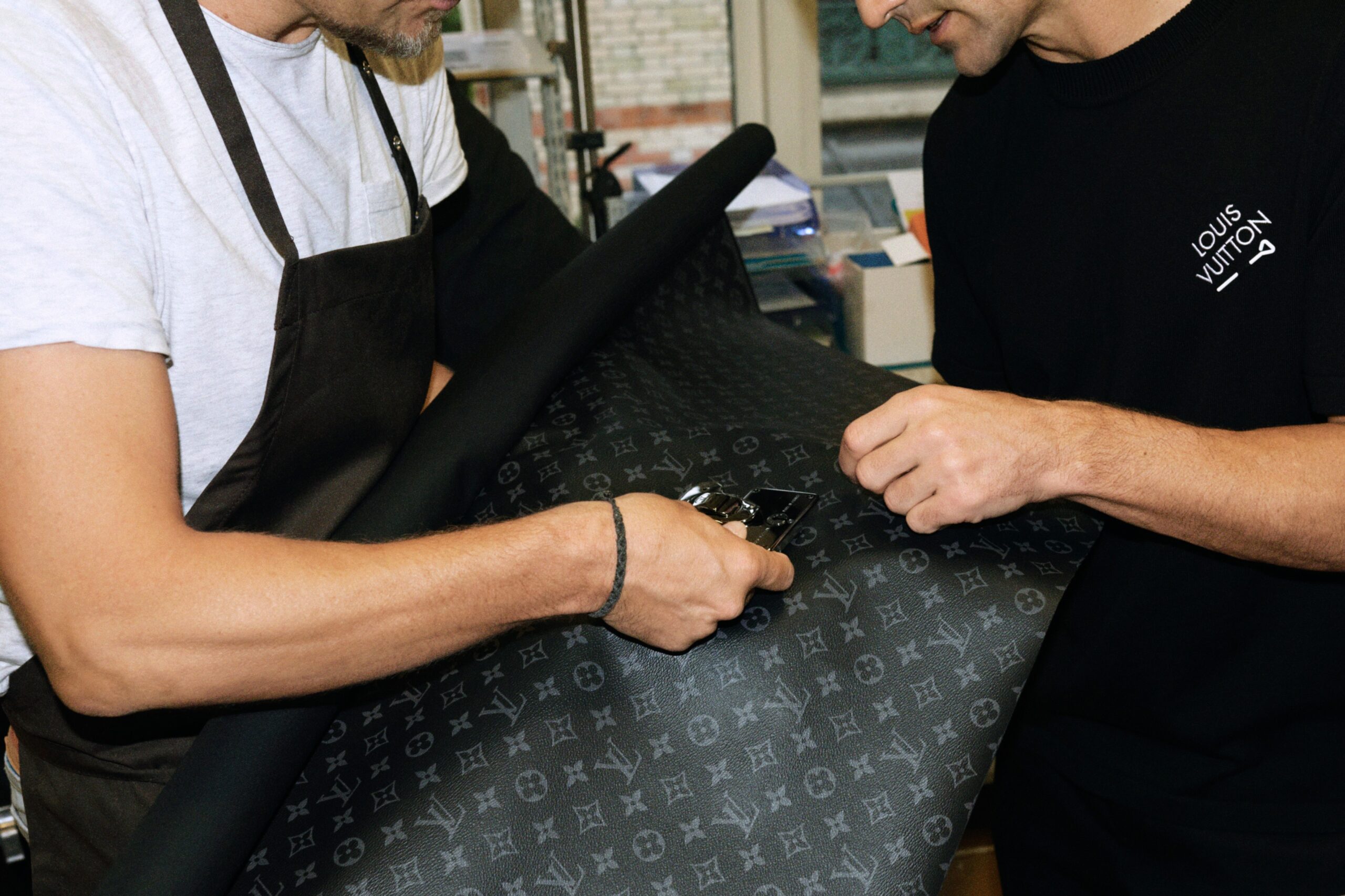 The Monogram Eclipse canvas adorning the trunk's exterior is a subtle tribute to the colours of the New Zealand rugby team, a nod to Dan Carter's heritage. It's finished with painted logos and numbers signifying Carter's player number, DC10 and his astounding international rugby points, 1598 – infusing a more personal touch.
Lined with microfibre and sportswear-inspired fabric, the trunk holds a selection of Carter's most cherished memorabilia from his illustrious career. Among these possessions are three World Rugby Player of the Year awards; three Rugby World Cup medals; two 100th-test caps; jerseys he wore at Rugby World Cups; his pair of "retirement" boots; copies of his book, "The Art of Winning", and a 2019 Louis Vuitton rugby ball from his collaboration with the Maison. 
The trunk comprises five drawers – graced with microfibre and white leather handles – while a larger drawer is fronted with woven cotton straps, a nod to iconic Louis Vuitton trunks, notably the Secrétaire Linge.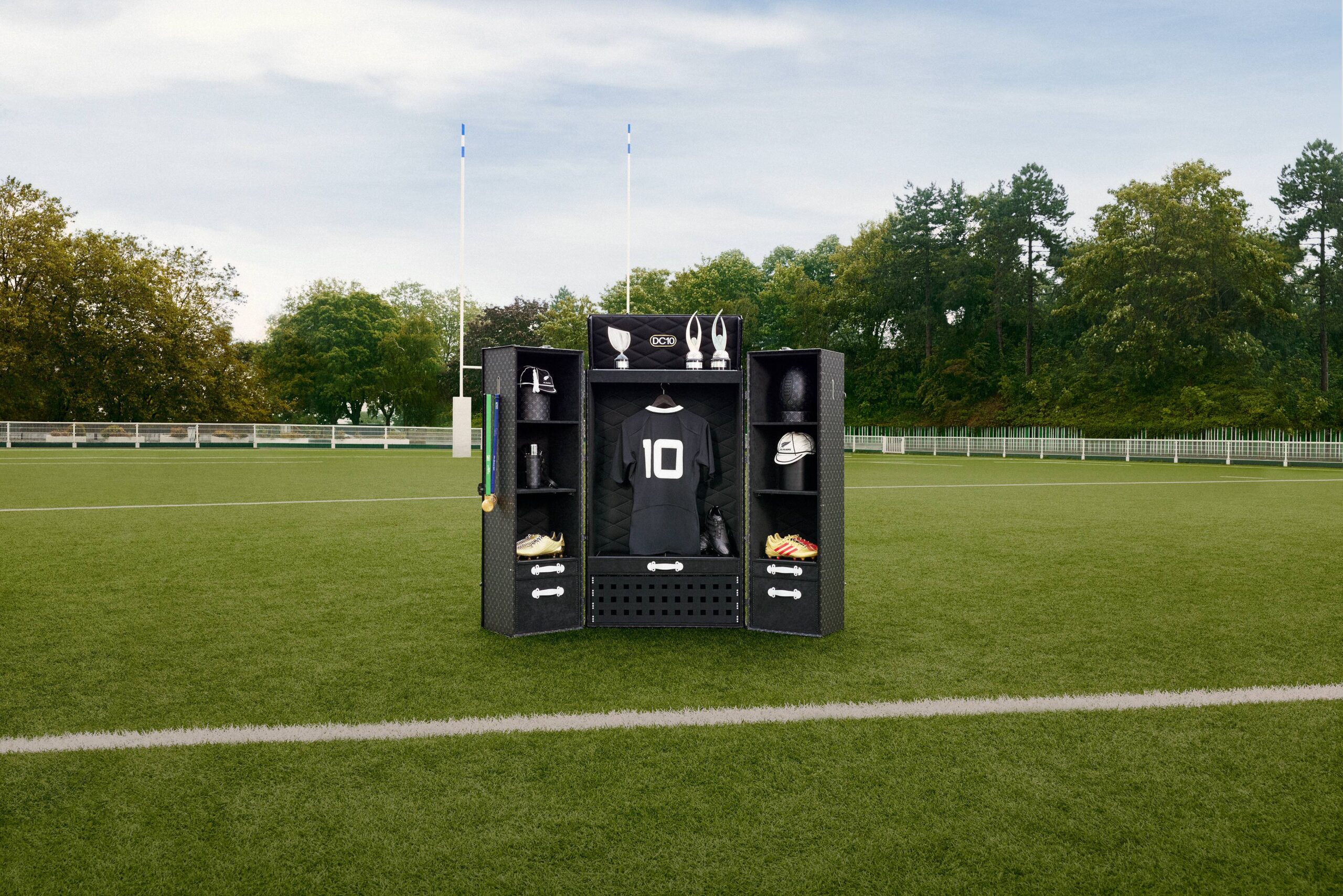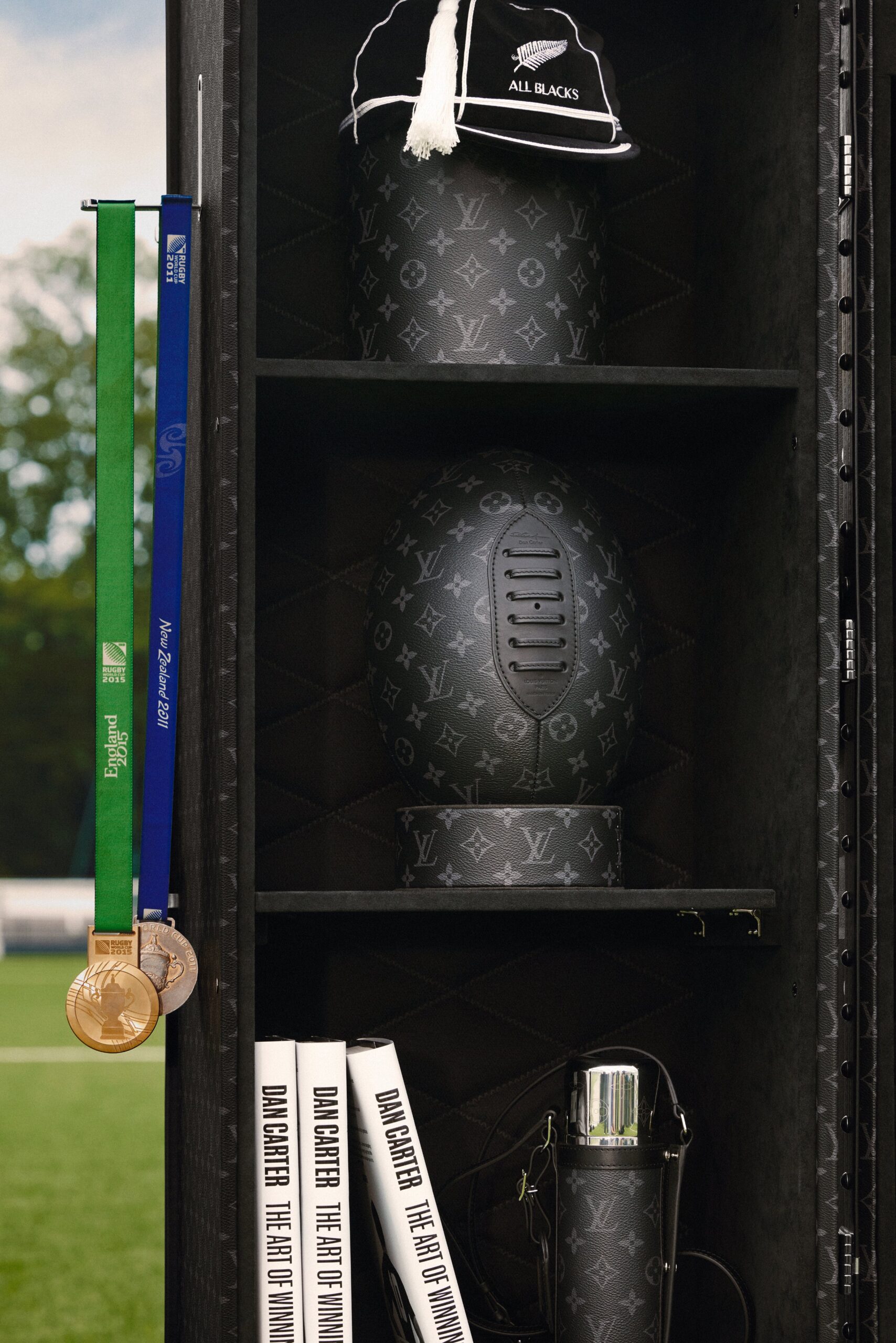 "On the occasion of the 2023 Rugby World Cup in France, we wanted to create an extra-special object," says Carter. "This Malle Vestiaire holds all the memorabilia that symbolise the amazing memories I have of playing professional rugby, while also paying tribute to Louis Vuitton's renowned Art of Travel. I really can't think of a better way for them to be displayed than in this beautiful trunk."
The new Malle Vestiaire is available on the website.