For centuries, tattoos have been associated with symbolic expressions, age-old traditions, rite of passages, and artistic expression. Royal Selangor's INK collection that was released in mid-2020 celebrated the artistry of three celebrated tattoo artists by etching their respective unique designs on a hip flask.
This year, the pewter manufacturer and retailer taps another three artists for a flora and fauna-inspired collection in the INK II series, once again proving that the craft goes beyond the skin. Keep on reading to find out who's behind the new collection and their respective designs.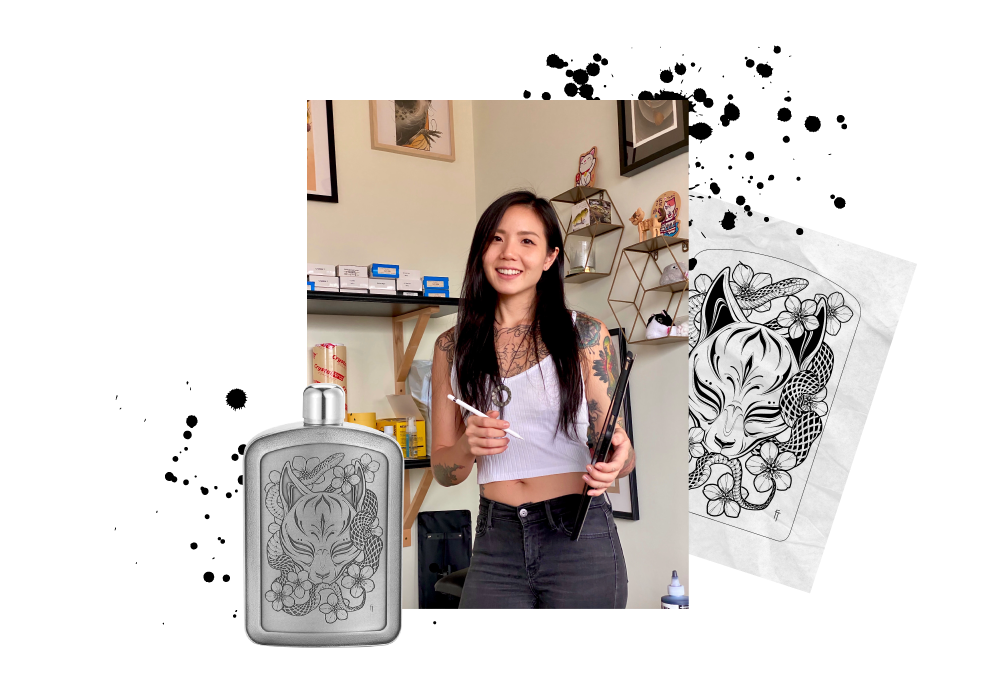 Known and sought-after for her vibrant, neo-traditional tattoos that typically feature elements of nature, anime, and East Asian culture, Fin T. spotlights the enigmatic kitsune in her highly detailed and textured design. Meaning "fox" in Japanese, the kitsune has made a number of appearances in Fin's works, and is regarded as a sharp, quick, and adaptable creature. In many myths and folktales, the kitsune utilises its cunning and shapeshifting abilities in both the wild and human world.
Read more about Fin T. here: The Ink List: Getting to know 3 Malaysian tattoo artists.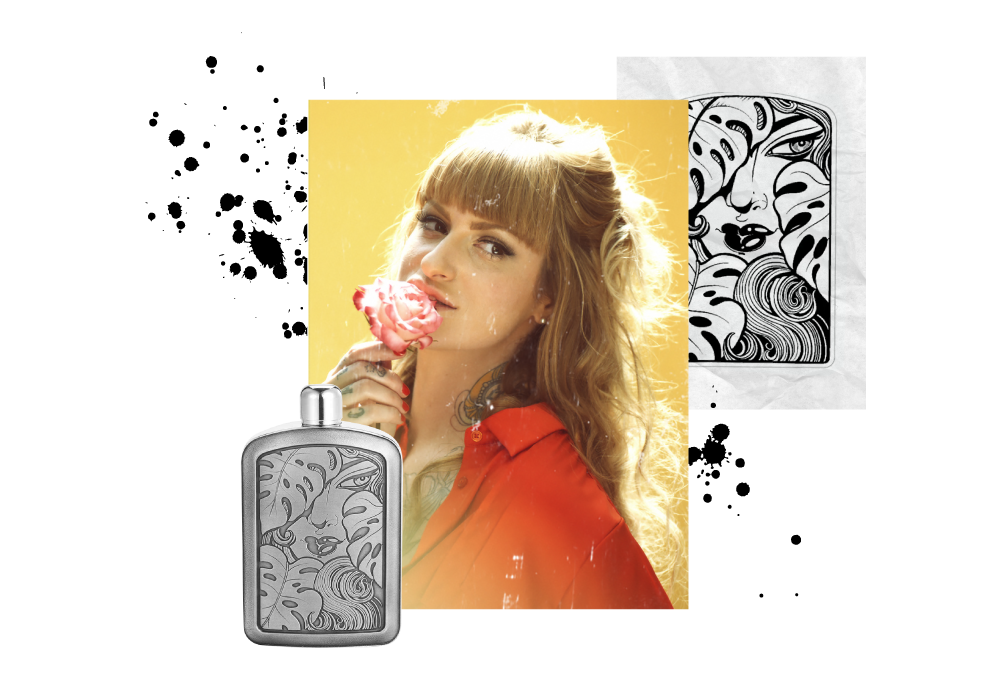 For plant parents who have been purchasing and caring for a variety of plants during lockdown will have to pick up this hip flask designed by Berlin-based tattooer and illustrator, Guen Douglas. She lends her eclectic creativity to American traditional tattoos, approaching them with humour and great detail to flesh out bright and exciting artwork.
For her design, she features the monstera plant on the pewter hip flask, a species of tropical climbers. Distinguished by its iconic perforated leaves, the monstera has risen in popularity as a beloved houseplant during the lockdown periods – representing honour, respect, longevity, and serves as a reminder of what we should cultivating in our relationship with the natural world.
Inspired by the mighty Stallion's fascinating role throughout history and human civilisation, New Zealand native and now Vienna-based multidisciplinary artist Sam Rulz chose the majestic horse for her design. A symbol of power and beauty, horses have been seen in ancient cave throughout various ages, paintings, and sculptures, proving that these incredible creatures have had a tireless and respectable hold over mankind's attention.
Each pewter hip flask of the INK II collection is limited to only 500 pieces worldwide. Made purely of pewter with its screw caps and sides coated in a brilliant finish, the hip flasks are finished in satin and lightly stained for brilliant contrast while beautifully accentuating the intaglio design. The full INK collection can be viewed at any Royal Selangor retail store, selected authorised dealers, as well as online.
Photos: Royal Selangor
Illustration: Anson Siau