Rolls-Royce announced its collection of Wraith and Dawn Black Badge last year, in celebration of the records set by British engineers Captain George. With his car Thunderbolt, which was powered by two Rolls-Royce R V12 aero engines, he shattered the global land-speed record three times in the late 1930s. The Wraith Black Badge Collection's release is limited to 35 globally, with one unit finally racing its way into Malaysia. 
"With this Collection, we have revived Eyston's memory and retold his remarkable story. Throughout Wraith and Dawn Landspeed, clients will find numerous subtle design elements and narrative details that recall and commemorate his amazing achievements, grand vision and exceptional courage," says Torsten Müller-Ötvös, CEO, Rolls-Royce Motor Cars.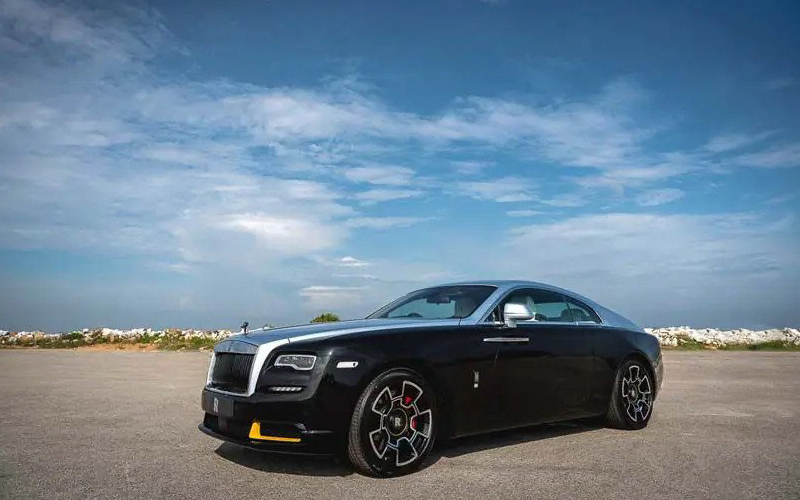 A celebration of extraordinary feats
Rolls-Royce has always been a trailblazer when it comes to world speed records across both land and sea, thanks to the many great feats by the heroes behind the wheels. But when it came to designing the Wraith Black Badge Collection, Rolls-Royce looked deep into the history of a particular hero who had been largely overlooked, Captain George Eyston and his legendary car, the Thunderbolt. Rolls-Royce wants Captain George's legacy to be known. The British hero who set three land-speed records using Rolls-Royce engines has been largely overlooked by history, now has his greatest achievement immortalized behind the wheels of this prized collection.

George Eyston, born in 1897, had a childhood fascination with motorsport, racing both cars and motorcycles while still in school. He spent the 1920s and 1930s developing and driving racing cars; a gifted inventor, he also held several patents, particularly in the field of supercharging. Eyston was one of the first British racers to visit the Bonneville Salt Flats in Utah in 1935 when he set new 24-hour and 48-hour endurance records. Following that, he was presented with the Segrave Trophy, which is given to "the British national who exhibits Outstanding Skill, Courage, and Initiative on Land, Water, and in the Air."
He returned to the Flats in 1937 and used Thunderbolt to set three world land-speed records. This incredible contraption featured three axles, and eight wheels, and weighed seven tonnes, giving it nicknames like "behemoth" and "leviathan" in modern sources. The body was composed of aluminium and had a blunt, heavyset contour with a huge triangular tailfin in its initial design.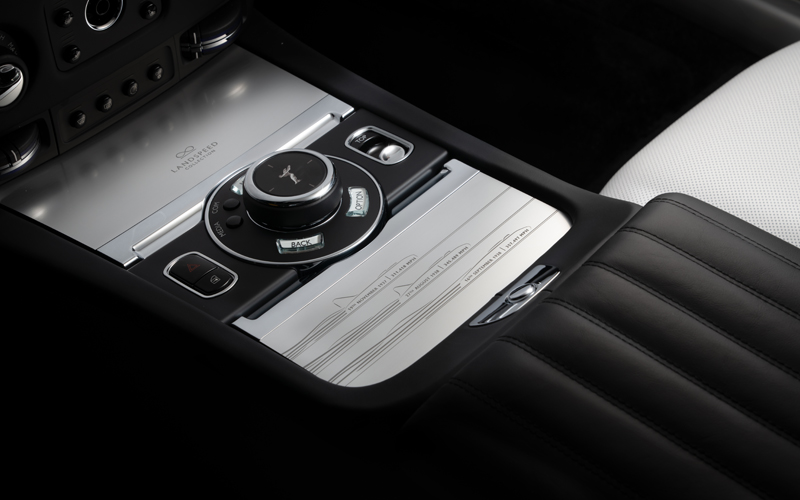 The legacy of the Thunderbolt
The Rolls-Royce Landspeed Collection doesn't just take inspiration from Captain George Eyston's extraordinary feats but also from that of his car, the Thunderbolt. The Landspeed Collection has significant aesthetic ties to the strange, otherworldly scenery of the Bonneville Salt Flats, where Thunderbolt established himself as the fastest man on Earth for a brief period of time. 
The Collection Cars have a two-tone paint scheme that mixes Black Diamond Metallic with Bonneville Blue, a new Bespoke colour. This specially designed shade has unique relevance to the Collection, illustrating the reflections of both the huge sky over Bonneville and the jagged salt flats on Thunderbolt's aluminium body, with a colour that develops from light blue to silver under sunshine.
Thunderbolt was powered by two supercharged 37-litre V-12 Rolls-Royce R aero engines, each providing well over 2,000 horsepower. Only about 19 of these engines were ever built, and they were so uncommon that they were used in the Schneider Trophy-winning Supermarine S6.B seaplane that laid the groundwork for the renowned Spitfire. Thunderbolt's two R engines are now on display at Hendon's Royal Air Force Museum and London's Science Museum.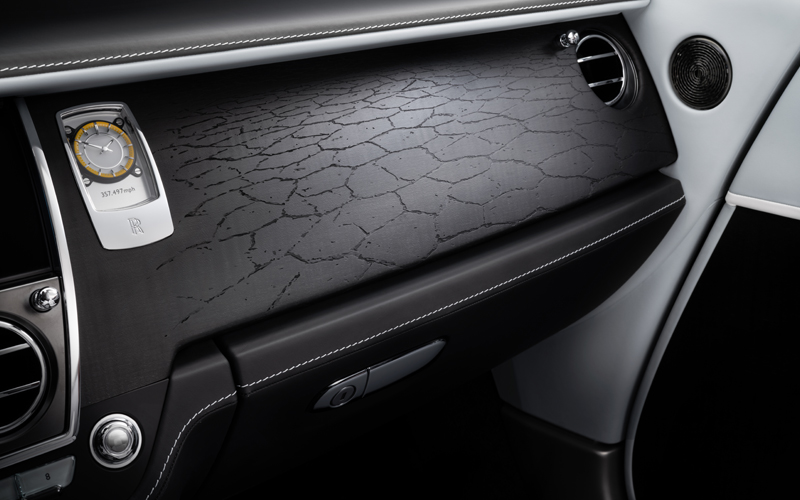 The Wraith Landspeed's stellar features
The Wraith Landspeed is covered head to toe in tribute to the many achievements of Captain George Eyston. The Starlight Headliner in Wraith Landspeed faithfully recreates the skies as they appeared over the Flats on September 16, 1938, the date Eyston and Thunderbolt achieved their third and final world land-speed record. The constellation this particular headliner showcases is made using 2,117 individually-placed fiber optic 'stars,' most ever used in a Wraith.
The Wraith Landspeed has a minor feature in the driver's door is made of the same Grosgrain woven silk that matches the original award ribbons which were awarded to Eyston during his lifetime. The armrests on both sides of the passenger seat and below the ribbon detail are particularly padded to give them the comfy 'club armchair' feel that Eyston preferred in his driving chairs, much to the amazement of his fellow passengers.
The same engine powers the Rolls-Royce Wraith Black Badge Landspeed Collection model as it does the normal model. As a result, a 6.6-litre twin-turbocharged V12 engine produces 632 horsepower and 870 Nm of peak torque. An 8-speed automatic transmission sends power to the rear wheels. The car completes the century sprint in under 4.5 seconds with the setups mentioned above after reaching an electronically limited top speed of 250 kmph.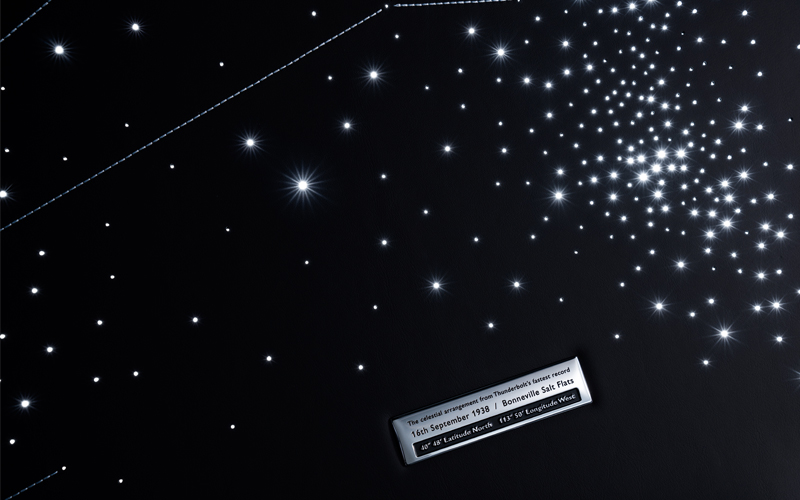 The Rolls-Royce Landspeed Collection cars are strictly limited to only 25 Dawn and 35 Wraith models, all of which have been allocated to customers, including the one unit here in Malaysia.
(Photos: Rolls-Royce)