Internally nicknamed Post-Opulence, the all-new Rolls-Royce Ghost is designed with minimalism and substance in mind.
When Rolls-Royce first introduced the Ghost in 2009, it resonated with a new group of clients who admired the painstaking craftmanship and elegance of the flagship Phantom, but preferred a more modest expression from Goodwood. These were the entrepreneurs and professionals who sought not to be chauffeured, but to experience a luxury drive from behind the wheel.
Over the years, the Ghost rose to become the most successful model in Rolls-Royce's 116-year history. Earlier this month, the British marque unveiled the successor to the original model to strengthen its market presence for the new decade.
"The first Goodwood Ghost was a response to a whole new generation of clients, both in age and attitude. These men and women asked us for a slightly smaller, less ostentatious means to own a Rolls-Royce," said Torsten Müller-Ötvös, Chief Executive Officer of Rolls-Royce Motor Cars.
"Today we set new standards in customer centricity by creating a completely new motor car for a unique group of Rolls-Royce's clients. These business leaders and entrepreneurs demand more of their Ghost than ever. They require a new type of super-luxury saloon that is dynamic, serenely comfortable and perfect in its minimalism. Ghost is this product," he added.
Now that you've heard it from the man at the top, here's a brief breakdown of the new Rolls-Royce Ghost in all its pursuit of perfection in simplicity.
"Post-opulent" minimalist design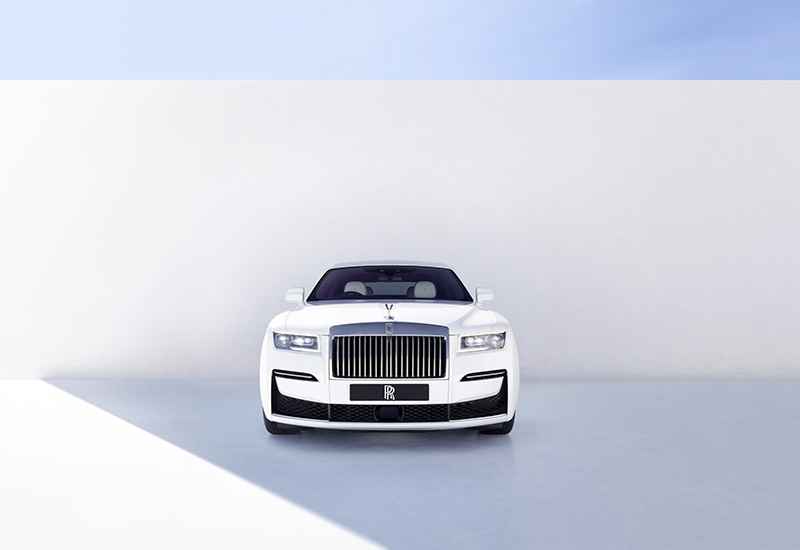 Internally nicknamed Post-Opulence, the new Ghost is designed with minimalism and substance in mind. The design team was challenged to reject superficial expressions of wealth – where large branding or busy stitching create an illusion of luxury – focusing instead on purposeful, intelligent and exceptional materials.
Built on the same proprietary aluminium spaceframe architecture that underpins the Phantom and Cullinan, the new Ghost features a similar but slightly pared down aesthetic compared to the outgoing model. It arrives 89mm longer and 30mm wider than its predecessor, but with the same Pantheon grille that defines Rolls-Royce cars.
Two cast suspension mounting assembles are now pushed to the front, shifting the 6.75-litre V12 engine behind the front axle for an optimum 50/50 weight distribution. This produces an output of 563hp and 850Nm to power the all-wheel drivetrain, all-wheel steering car.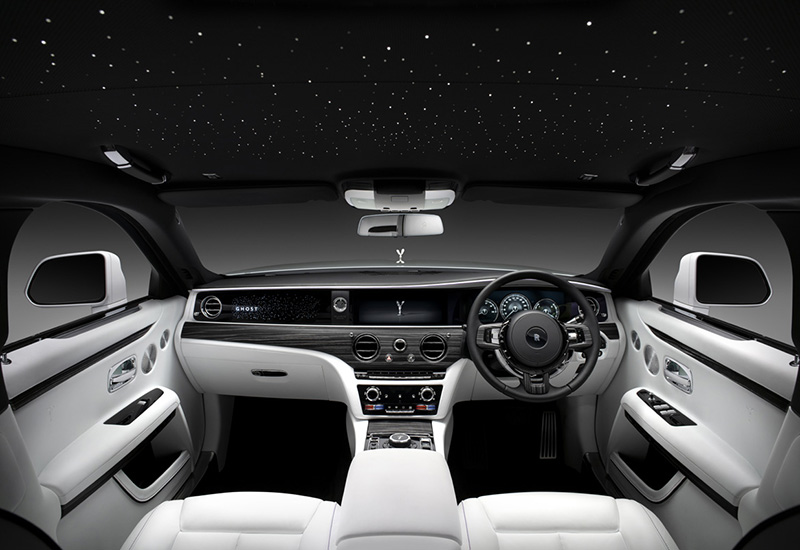 Moving inside, 20 half hides were used to create the suite, highlighting the marque's attention to leathercraft and stitchwork. A world-first innovation called the Illunimated Fascia – an echo of the signature Starlight Headliner – adorns the passenger dashboard with a glowing Ghost nameplate and more than 850 stars.
Advanced, transformative technology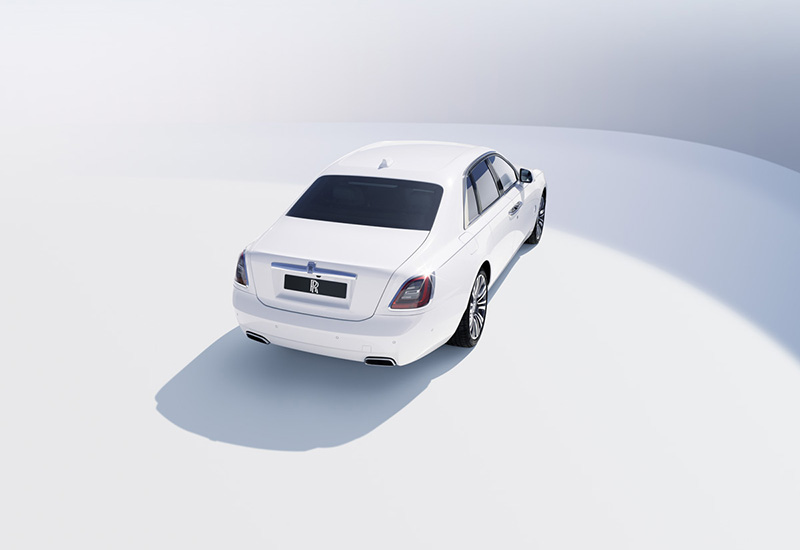 While embracing an understated aesthetic, the new Ghost pulls all the stops when it comes to technological innovations. For one, its hallmark Magic Carpet Ride has been upgraded with the Planar Suspension System that's designed "to create a sense of flight on land never before achieved by a motor car." This is complemented by another world-first Upper Wishbone Damper to offer optimum comfort and stability.
Additionally, the doors can be opened or closed with power assistance for the first time, or achieved electrically with the press of a button. A new Micro-Environment Purification System (MEPS) further enhances the micro-environment within the cabin, allowing fresh air intakes whilst filtering out airborne contaminants.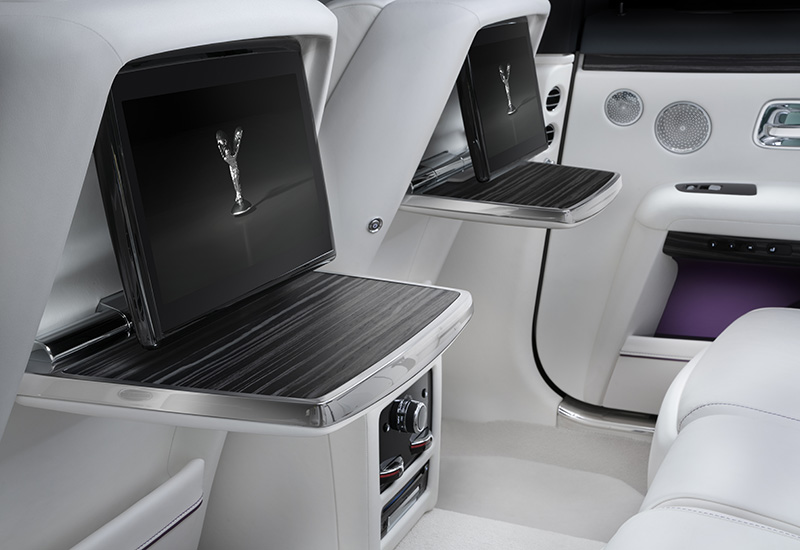 Among other driving assistance developments include LED and laser headlights with more than 600m of illuminated range; a four-camera system with panoramic view, all-round visibility and helicopter view; industry-leading 7×3 high-resolution head-up display; and self-parking.
All these enhancements add up to the new Rolls-Royce Ghost's starting price of RM1,450,000, with actual pricing depending on customer bespoke specifications.
For more information, log on to the official website here.
Photos: Rolls-Royce