Introducing the darkest, most urban expression of a Black Badge model yet.
Bold, black and beautiful. Those are the first three words that come to mind at the sight of the most powerful Rolls Royce that has just landed on our shores: the Black Badge Cullinan.
Dubbed "The King of the Night", it joins the Black Badge family of urban, adventurous yet ultra-luxurious motor cars – making Rolls-Royce Motor Cars Kuala Lumpur the only dealer in the region to carry the full range.
"We are seeing a distinct change in the super-luxury arena within Malaysia," said Anas Zawawi Khalid, Executive Director for Quill Motorcars Sdn Bhd. "Increasingly, we are welcoming younger, adventurous Rolls-Royce customers alongside our more established clientele. We have refreshed our Black Badge range for 2020, and have already seen strong interest from customers who are looking for something very contemporary and bold."
The first Cullinan, a Silver Badge, only made its debut in the luxury SUV segment two years ago behind most other luxury automakers. Now it's being reworked with the same Architecture of Luxury found in the hallmark Phantom model to be the darkest, most urban expression of a Black Badge model.
Black beauty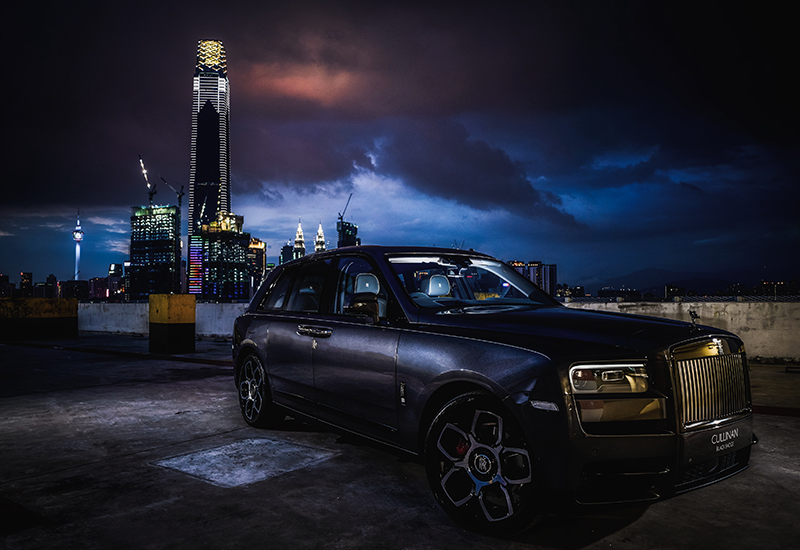 As expected of a Roll-Royce, the Black Badge Cullinan offers a plethora of made-to-order customisation options – including 44,000 'ready-to-wear' paint finishes or an entirely new commissioned hue. That said, the signature Black will likely be the preferred option to accentuate its identity, which involves no less than 6 layers of paint and lacquer topped with careful hand-polishing all at the home of the marque in Goodwood, West Sussex.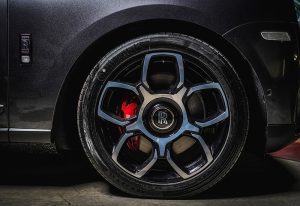 True to its claim to be 'the darkest Black Badge yet', the iconic Signature of Ecstasy is presented here in high gloss black chrome, which extends onto the mounting plate. Elsewhere, the 'Double R' badge, flanks and aft are silver-on-black, whereas other chrome surfaces such as the Pantheon grille, side frame finishers, boot handle, boot trim, lower air inlet finisher and exhaust pipes are darkened.
Exclusive to the model are the 22-inch forged alloy wheels, complemented by Rolls-Royce's first ever coloured brake caliper – in a stark, contrasting high gloss red.
Bold and bespoke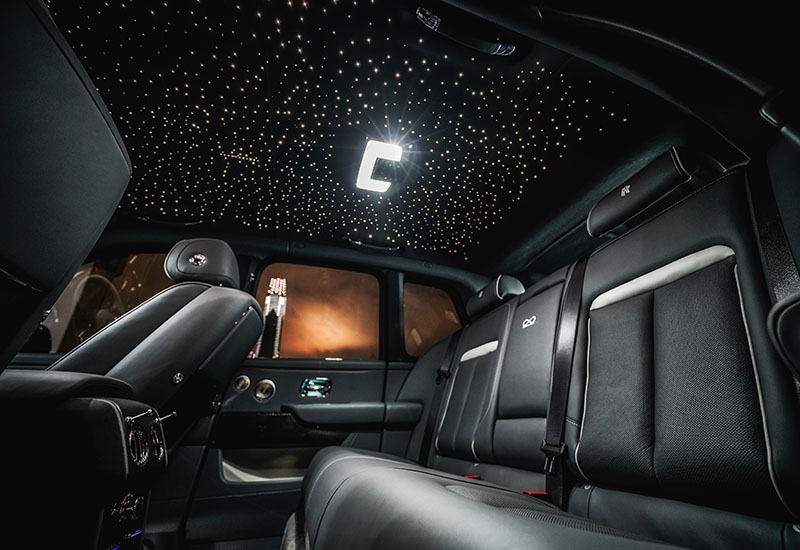 Inside, even more details are available for personalisation, from the interior palette to the signature Starlight Headliner. The latter is said to be one of the most popular features for customisation, arriving with 1,344 fibre-optic lights hand-woven in the ceiling that can be redesigned into constellations or shooting stars.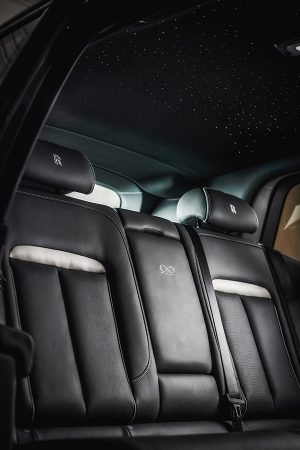 As for the cabin interiors, customers have carte blanche for colours and trims or additional installations that won't compromise safety. Leaving it as is, though, will mean a bold new Forge Yellow colourway.
The emblematic infinity lemniscate motif is embroidered into the arm rest, steel clock case and illuminated treadplates, emphasising the Black Badge prowess of the Cullinan. If those minute details aren't painstaking enough, each leaf of the Technical Carbon trim is finished with 6 coats of lacquer then left to cure for 72 hours before being hand polished to a Rolls-Royce signature mirror finish.
Buff and beasty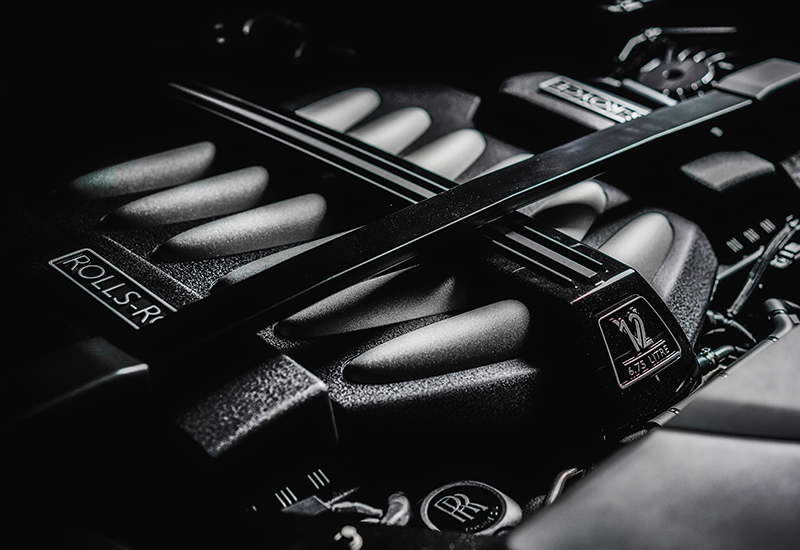 The Black Badge Cullinan isn't just buff on the outside, it's beasty under the hood too. Like its Ghost, Wraith and Dawn Black Badge siblings, the new Cullinan has some performance upgrades over its standard counterpart. For one, it boasts a 6.75-litre twin-turbocharged V12 engine that produces 592hp and 900Nm of torque – 30hp and 50Nm up from before. This is paired to a ZF 8-speed gearbox that delivers power all four wheels.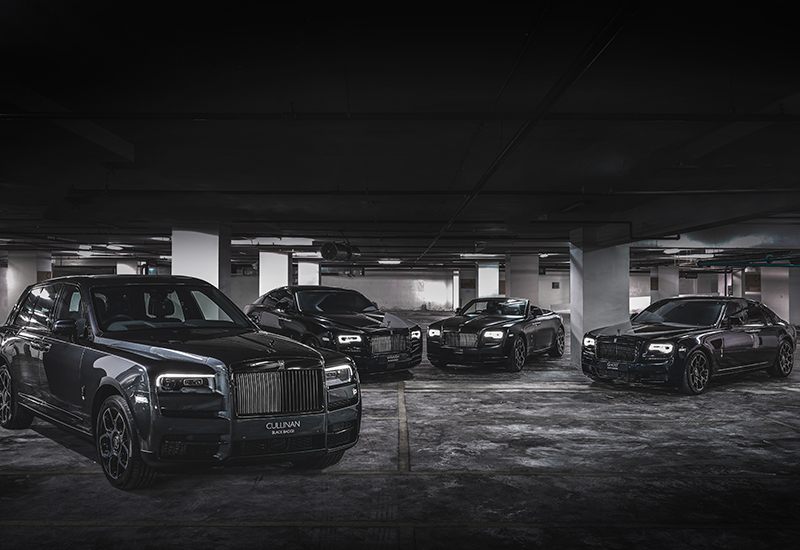 The Black Badge Cullinan is now available to commission, with prices estimated to start upward from RM1.7 million, depending on customisations. For more information, log on to the official website here.
Photos: Rolls-Royce