This sets a new world record for an automatic Rolex Daytona.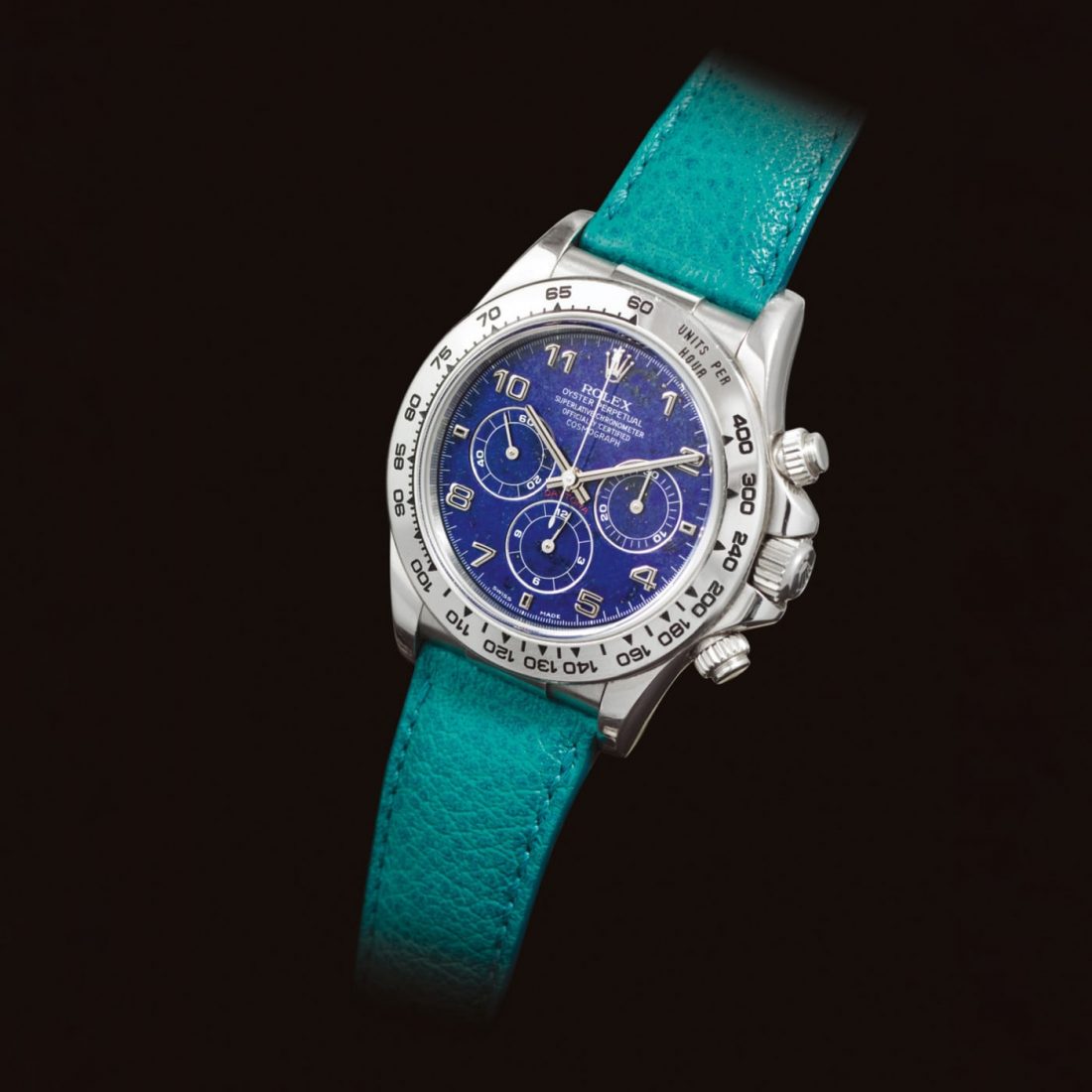 At the recent Sotheby's watch auction in Hong Kong, a rare platinum case Rolex Cosmograph Daytona Reference 16516 with a lapis lazuli dial stole the spotlight, fetching a record-breaking HK$25.37 million (US$3.27 million) including fees.
While the world record for all Daytonas belongs to the manual movement Paul Newman Daytona, which sold for US$17.75 million at a Phillips auction in October 2017, the Cosmograph sets a new world record for an automatic Daytona.
Dubbed by Sotheby's as a "historically important and possibly unique" watch, the Cosmograph Daytona was manufactured circa 1999 at the end of the period when the Swiss luxury watchmaker used Zenith El Primero automatic movements in its Daytonas.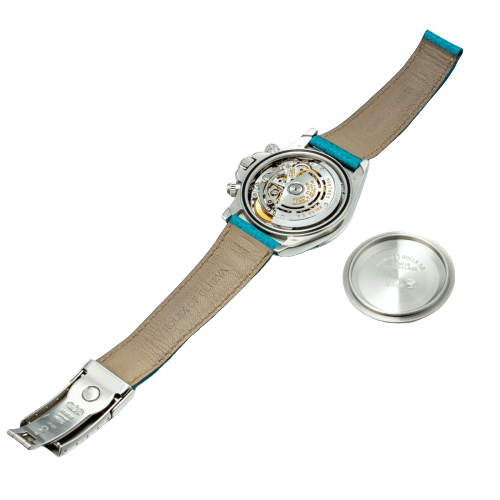 In October 2018, Sotheby's auctioned off a similar platinum Daytona to the Cosmograph for US$872,100, which had a dial fashioned out of black mother-of-pearl. Both watches carry the same 16516 reference number, and are believed to be part of a limited number of Rolex platinum watches that were produced in 1999. The caseback of the Cosmograph Daytona sold carries an inscription dated "XII 1998".
According to Sotheby's, platinum-case Cosmograph Daytonas are incredibly rare, thanks to its case and dial materials. In 2018, Sotheby's made a comment on the description of a watch auctioned at that time: "While Rolex produced automatic Daytonas only in stainless steel, yellow gold, white gold, and steel and gold for many years, it has now been confirmed that one very lucky customer was given a unique masterpiece in 1999 and it is rumoured that the late Patrick Heiniger, the famous CEO of Rolex, himself wore a platinum automatic Daytona."
The Cosmograph Daytona Reference 16516 that was sold in Hong Kong is considered "the only known platinum Daytona with a lapis lazuli hardstone dial," says Sotheby's. Its calibre 4030 automatic movement has 31 jewels, and the case measures a diameter of 40mm, a screw-down caseback, with the number A171132.
Photos: Sotheby's.