Often celebrated for its unique collaborations over the years, which include streetwear brands like Supreme and the Anti Social Social Club, RIMOWA has once again reinvented what it means to travel in style.
RIMOWA has announced a collaboration with Porsche that celebrates legacies. The RIMOWA x Porsche Hand-Carry Case Pepita is a limited edition collector's case inspired by the first generation of the Porsche 911.
The 901, which is the first generation of classic Porsche 911 sports cars, has seen massive success since its release in 1963. The RIMOWA x Porsche Hand-Carry Case pays tribute to the original 901, with the handle, locks and strap holders clearly inspired by the bright work of the original 911, along with its shiny door mirrors, and door handles and hub caps. 
The outside shell is adorned with a gold-plated, full-size Porsche crest, similar to the one featured on Porsche heritage models like the Porsche 911 Targa 4S Heritage Edition. It sits boldly amid the grooves that have become a signature of RIMOWA luggage since they were originally presented in 1950.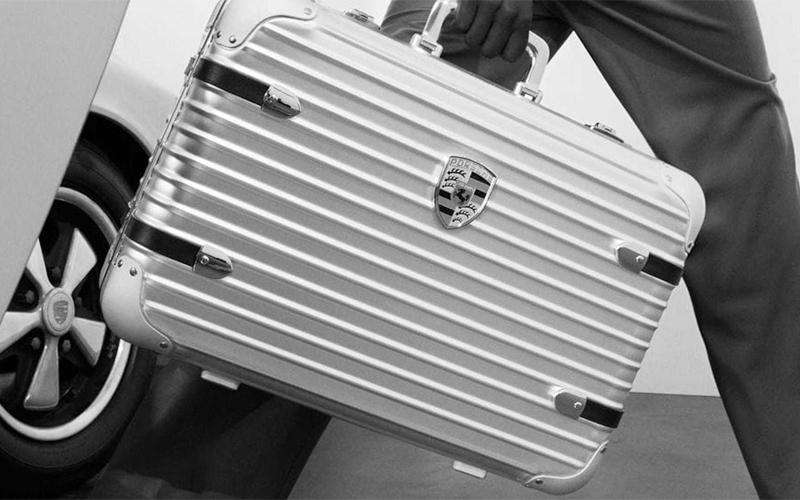 The RIMOWA x Porsche Hand-Carry Case Pepita also fits perfectly in the backseat of a Porsche and features a wheel-free design,  which helps with the in-car stowage. It is designed to fit in the trunk of any Porsche 911 sports car with a water-cooled engine, including the 996, 997, 991, and the latest generation, the 992. The packing capacity is also optimised compared to a standard cabin suitcase, as it does not feature a telescopic handle.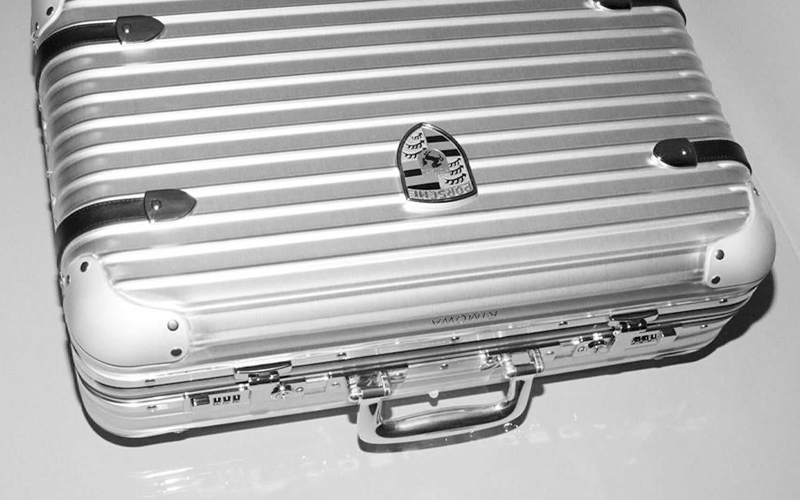 The RIMOWA x Porsche Hand-Carry Case Pepita will be available at the Porsche Online Store as well as RIMOWA outlets worldwide starting April 21st. The Hand-Carry Case will be a limited-edition release, with only 911 cases being manufactured.
Learn more at the official website here.