We take a look at some of Rihanna's standout designing ventures in recent time, leading up to the anticipated release of her signature make-up collection.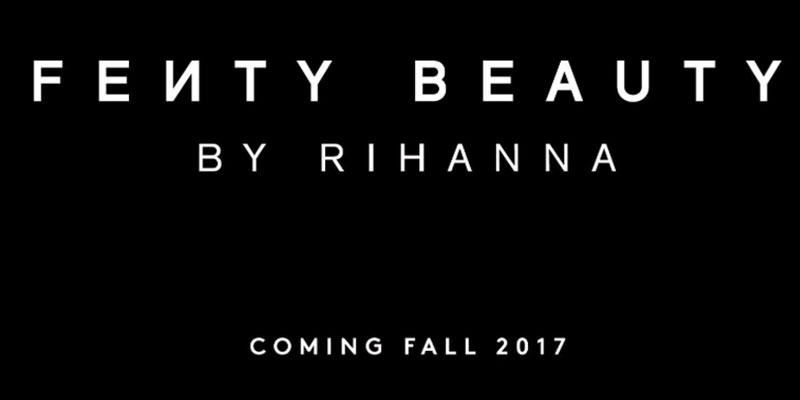 By now we know that everything this pop-princess-turned-R&B-vixen touches turns to gold – and we're not just talking record sales.
Rihanna's sense of style and creative entrepreneurship have cemented her position in the fashion world. From the sporty, silky, and instantly succesful Fenty Puma collection to the sparkling Chopard ode to her hometown Barbados, her good-girl-gone-bad image has resonated with several brands looking to create a bang in the younger buyer segment.
Well, it looks like we're in for another treat. @badgalriri shared an exciting announcement to usher in the month of August: the September release date for her upcoming Fenty Beauty make-up collection.
Since WWD reported that Rihanna signed an estimated 10-million dollar deal with luxury conglomerate LVMH, we've been at the edge of our seats for the promised line that will define a 'new generation of beauty.' She has teased highlighter and lipstick in her own red carpet looks, and dropped a holographic lip product used backstage at the Fenty x Puma spring 2017 runway show.
RiRi has proven to be more than a model, injecting signature, bold style in every brand or campaign she lends her identity to. She's certainly no stranger to developing products as well, evidenced by her growing fragrance line and propensity for chic, quirky apparel. To celebrate all that she has blessed us with, let's take a look at Rihanna's best collaborations in recent time leading up to the Fenty Beauty launch.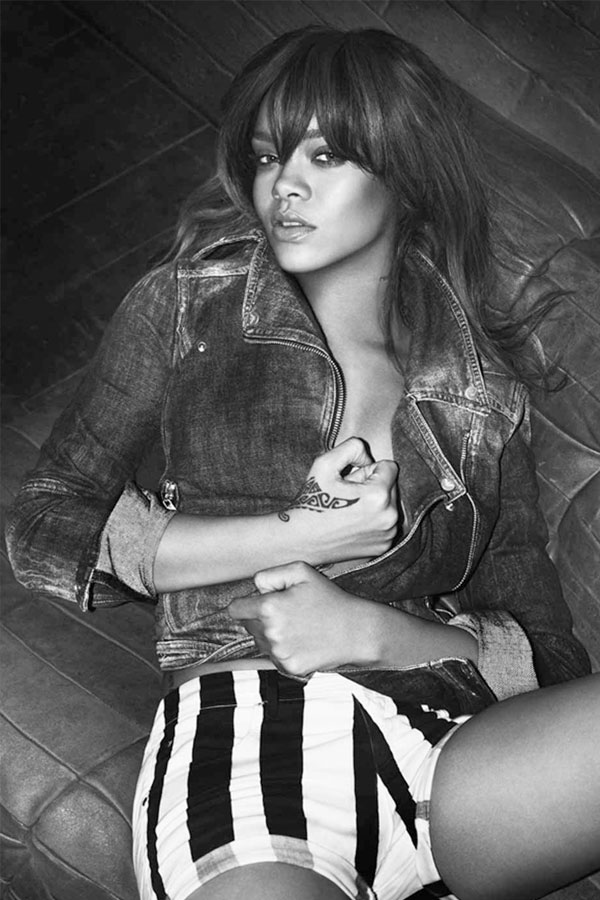 Rihanna x Armani
Rihanna x Armani
Rihanna has been the face of Emporio Armani and Armani Jeans before curating her very first fashion line in their 2011 Autumn/ Winter campaign. The collection features denim and lingerie in the style of T-shirts with her R logo, Armani signature biker jackets, canvas rucksack, jeans in two styles, as well as navy blue and pearl grey lacy underwear.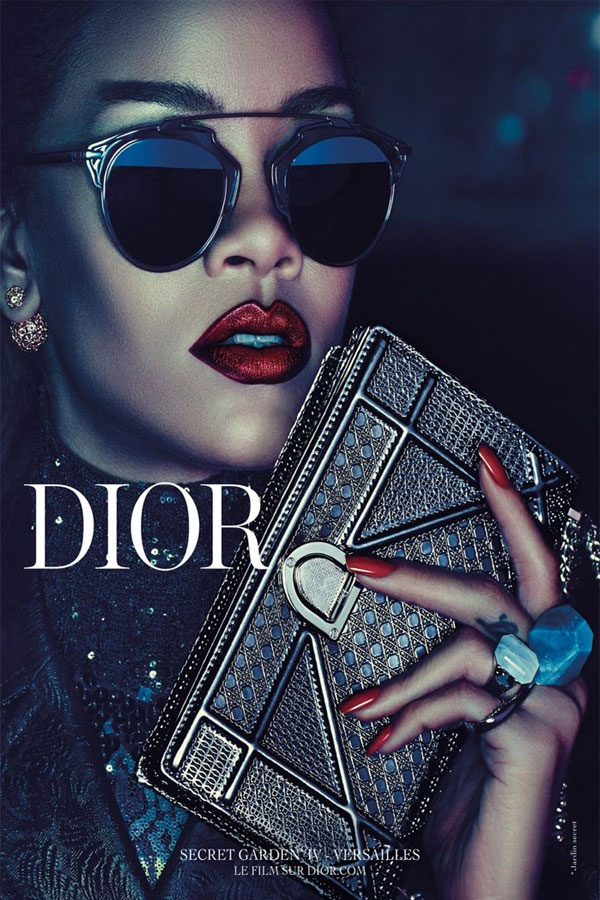 Dior Secret Garden IV
Dior Secret Garden IV
The artful campaign video features Rihanna frolicking the grounds of Versailles by night, emanating timeless style and sex appeal beneath crystal chandeliers. RiRi has been a 'modern muse' to Dior as the first black person to front a campaign of theirs. Steven Klein did an excellent job of capturing Dior Secret Garden IV's dark, dreamy, dramatic essence, bathing in regal glory since May 2015.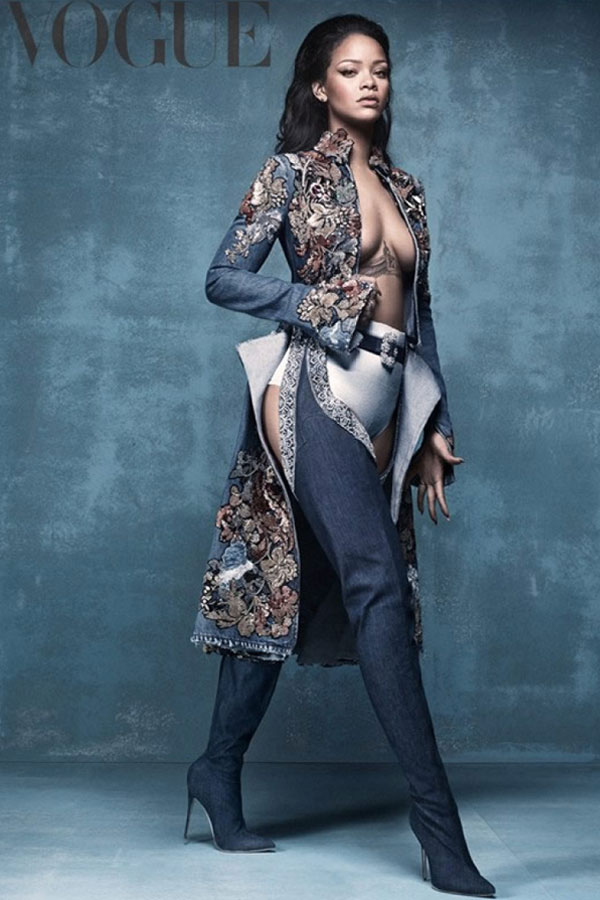 Manolo Blahnik: Denim Desserts
Manolo Blahnik: Denim Desserts
You almost certainly remember this daring look from Rihanna's all-denim collection with Monolo Blahnik last year. This limited-edition capsule collection consists of six blue stiletto designs, from strappy to crotch-grazing, standing as testament to the pair's symbiotic mutual admiration and brave, creative synergy.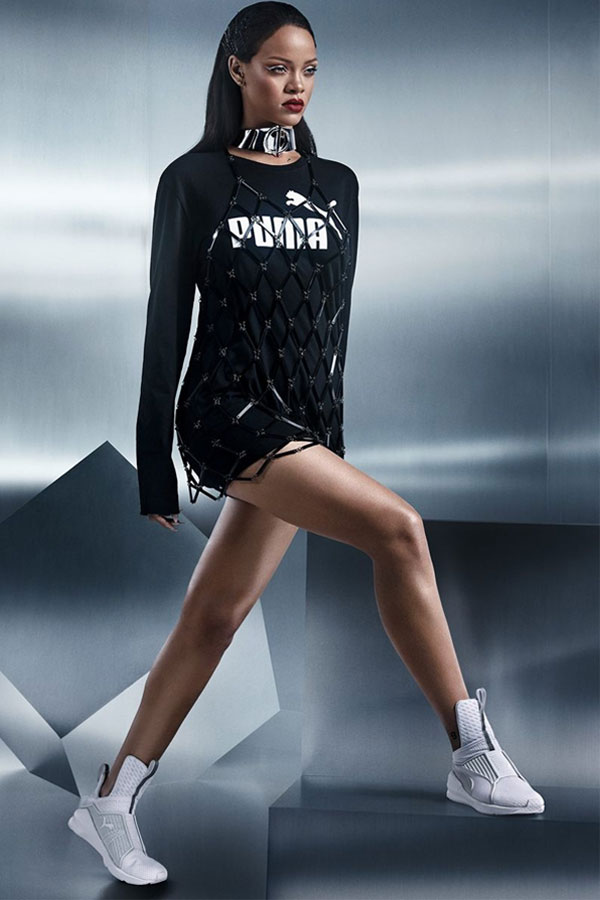 Fenty Puma
Fenty Puma
Announced as a creative director in 2014, RiRi has since gone on to design several sell-out shoe collections with Puma. Here she is in the Trainer by Fenty, her first original design for the brand. Her creeper-style trainers sold out online in a mere 35 minutes, solidifying the presence and success of Fenty Puma. Check out the full collection.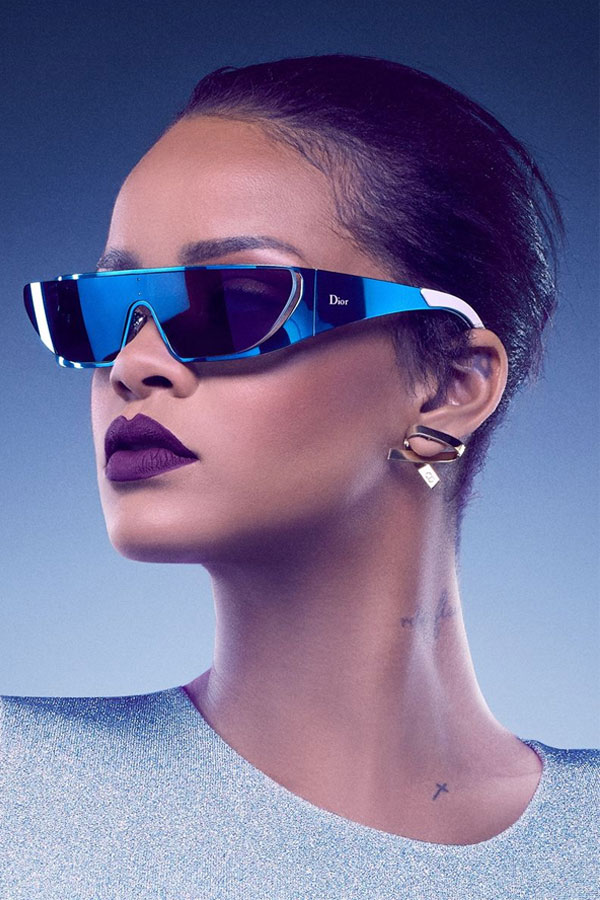 Rihanna for Dior
Rihanna for Dior
Dior adores this woman, as seen in their thriving partnership strengthened by this particular pair of sunglasses (made in silver, pink, blue, green, red, and a deluxe 24-karat gold-plated version). In May 2016, Rihanna was the first to receive the honour of designing her own pair of Dior shades, inspired by Star Trek's La Forge. This is a privilege never before extended to the house's star-studded list of ambassadors, including Charlize Theron and Jennifer Lawrence.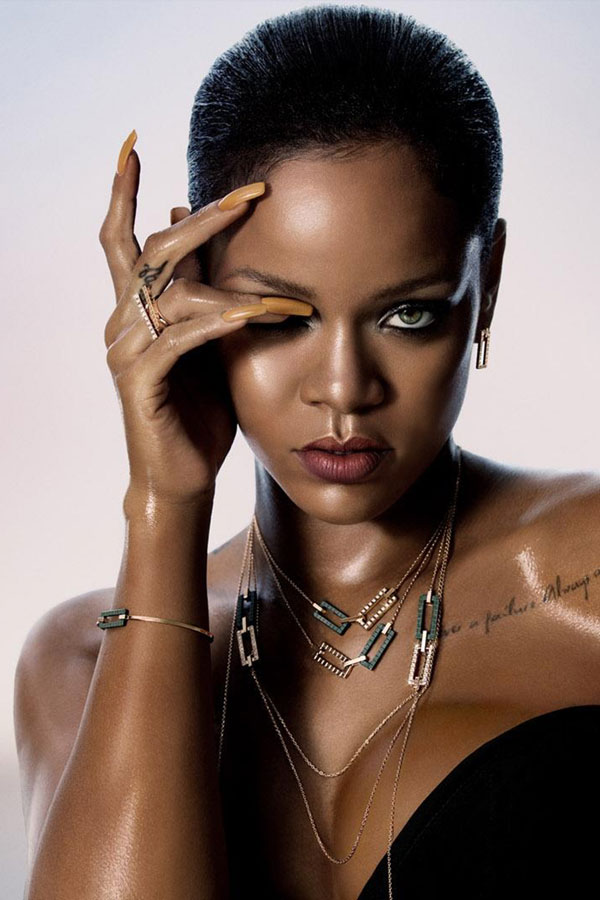 Rihanna ♥ Chopard
Rihanna ♥ Chopard
The haute joaillerie collection draws inspiration from the colourful festivities in the Crop Over Festival. The result? Gorgeous, sparkly pieces fashioned out of 18-carat Fairmined gold in minimal, modern and geometrical styles. The cascading chandelier earrings, diamond earclips and watch are high-fashion, but with the classic Rihanna attitude and rebellion that makes this line so refreshing.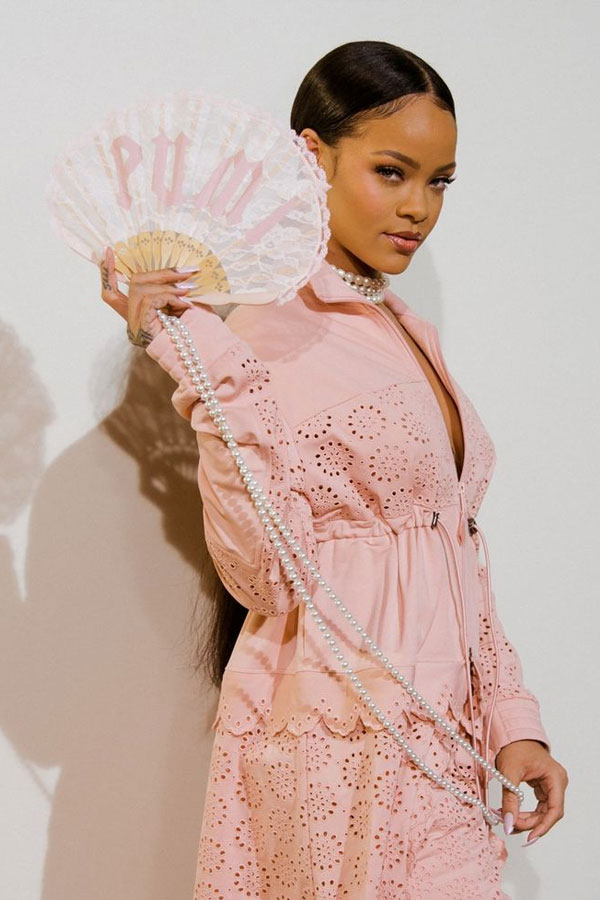 Fenty Puma A/W 2017
Fenty Puma A/W 2017
Rihanna continues to shine in her latest Fenty Puma collection with a back-to-school theme. She uses private school plaids, letterman sweaters and jackets, basketball shorts, track suits, boxers and jerseys for a fresh, fun vibe that's already a hit. Rihanna speaks of the inspiration, "In Barbados, we don't get to dress up in school. It's strictly school uniforms. Every time I would come to America, I would see kids getting into dressing up… this was my way of expressing myself in that avenue, having fun, creating looks that blended with the different cliques and marrying that world with sport."
Manolo Blahnik: So Stoned
Manolo Blahnik: So Stoned
Remember those stunning gladitor stilettos in the Wild Thoughts video? They're from Rihanna's third collection with Manolo Blahnik (after Savage), which made news in June. So Stoned is a celebration of four bejeweled, strappy heel styles, with PVC straps and Perspex heels that accentuate their bold Swarovski crystals for a unique, fashion-forward look.
Images courtesy of respective brands.