Ferrari and Richard Mille teamed up to form a long-term relationship in 2021, motivated by their shared pursuit of perfection. Richard Mille created the extraordinary ultra-flat timepiece, the RM UP-01 Ferrari, to commemorate their newfound partnership. There will only be 150 models made.
To ensure complete shock resistance in all situations, Richard Mille was adamant about sticking with a classic design in which the movement is assembled within the case as opposed to a construction in which the caseback serves as a baseplate.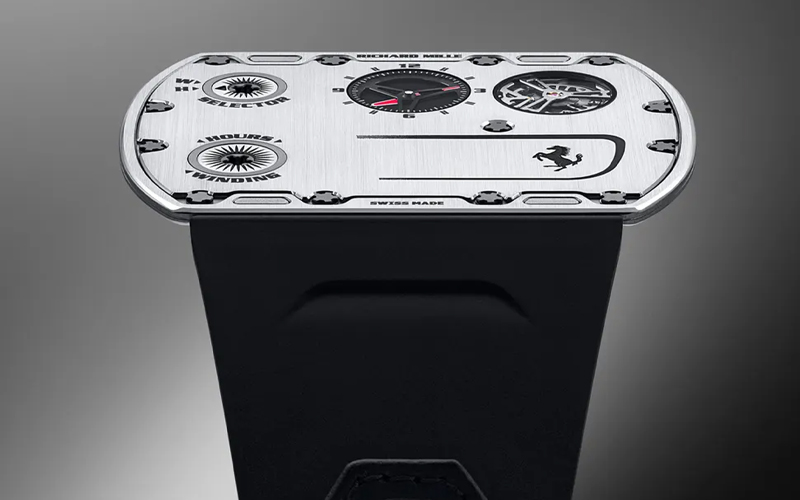 The RM UP-01's baseplate and bridges are made of grade 5 titanium, a biocompatible, extremely corrosion-resistant, and astonishingly strong metal that makes it possible for the gear train to run smoothly. The material's mechanical qualities are further enhanced by this combination, which explains why it is frequently used in the aerospace, aeronautics, and automotive industries.
To make sure it complied with stringent optimum strength requirements, the skeletonized baseplate was put through many, independent validation tests. Over 5,000 g of acceleration may be handled with the calibre RMUP-01.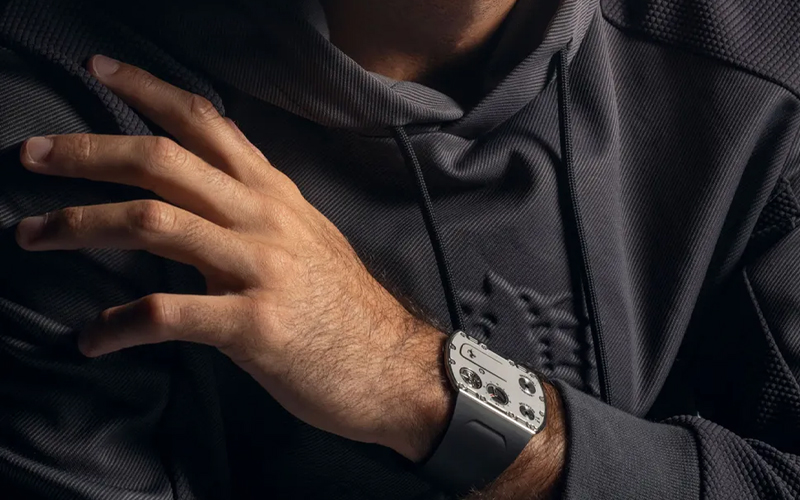 Up to 6,000 hours were spent developing and testing the RM UP-01. The end result is the smallest mechanical watch ever created, with a thickness of just 1.75mm. The watch, including the band, weighs less than 30g and the movement is only 2.82g.
There will only be 150 RM UP-01 Ferrari models produced and will sell for $1.888 million.
(Photos: Richard Mille).