Everything is made fresh in-house at The Pot, from classics like fish and prawn balls to more artisanal offerings like truffle pork balls.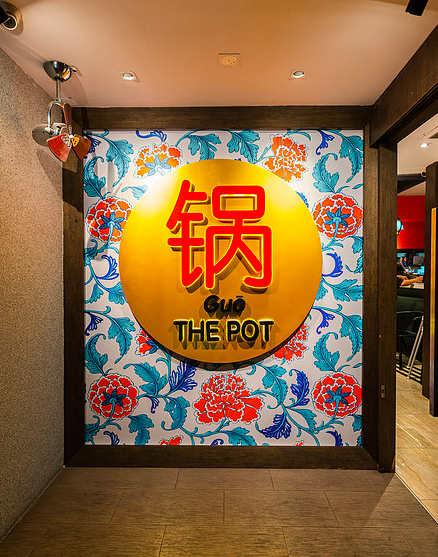 After bubble tea, the second hottest food trend right now (pun intended) is undoubtedly hotpot. There's nothing quite like gathering around a table with family and friends to cook and eat fresh seafood and prime cut meats in a bubbling broth that gets sweeter the longer the dinner lasts. The possibilities are as endless as the conviviality – seafood, meat, vegetables, noodles and more cooked to exactly how you like it in just as many types of soup.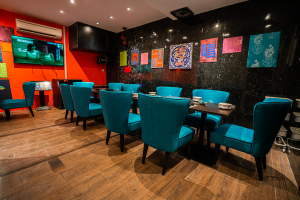 The Pot in Jalan Kasah is one of the few new places worth paying attention to catering to this trend. Hot pot places are a dime a dozen but The Pot also serves up a side of childhood nostalgia with its colourful walls, karaoke room and mahjong tables at ready. It brings you right back to days of celebrating Chinese New Year at your grandparents' place, when the pot simmers hot from morning to night.
The experience continues on the same positive note after you're seated at your table.

The broths and dumplings
Soup bases come in five options – pork bone, drunken herbal chicken, spicy Szechuan mala, tomyam and tomato. The pork bone broth is boiled from Sakura pork that's fed a specially formulated vegetarian blend of corn and soymeal with no hormones, stimulants, or antibiotics. Its resultant broth is sweeter and richer, great for bringing out flavours of seafood.
Those looking for spice will enjoy  the Szechuan mala, made using pepper imported from Szechuan for real numbing heat. You can ask for extra spice if you prefer, and the staff will be more than happy to adjust the levels to meet your taste.
You can smell the fragrance of the broths the moment they come to a boil. As it does, let your eyes feast first with the variety of fish and meatballs.
Everything is made fresh in-house at The Pot. Yes, that refers to all of its close to 100 items on the menu ranging from classics like fish and prawn balls to more artisanal offerings like truffle pork balls.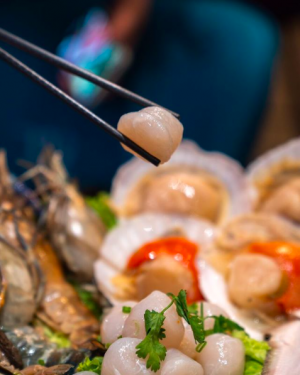 Four kitchen staff cut, chop, scrape, beat, churn, roll and mould a variety of fish and meat balls daily to order, as fresh as an hour before they are served. Such is why reservations are highly recommended here so it can prepare enough to avoid disappointment.
Dumplings and yong tau foo are aplenty, each made by hand to kitchen director and co-owner Vicca Ng's Hokkien family recipes. You bite into fresh prawn in the dumplings and the yong tau foo is bouncy with a good bite.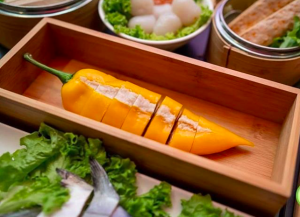 One of the most popular items is its jumbo chilli yong tau foo, a whole chilli that's almost a foot in length, stuffed with yong tau foo. The sweetness of the chilli is unmistakable, dressing up the sea sweetness of the fish paste yong tau foo it is stuffed with.
Even the skin of the dumplings – take your pick from prawn, chives, mushroom or Shanghainese – are kneaded by hand before handrolled into the little pouches of goodness.

The seafood and meats
Fish, prawns, squid, slipper lobsters, scallops and more are brought in weekly fresh from Kuala Selangor from a supplier that Vicca's family has been ordering from for years. The sizes of the shellfish are a sight to behold – easily up to three times the size of those you find in your regular wet market.
Their freshness are apparent from first bite – springy, juicy and sweet, requiring little more than a few seconds in the boiling broth lest you overcook them.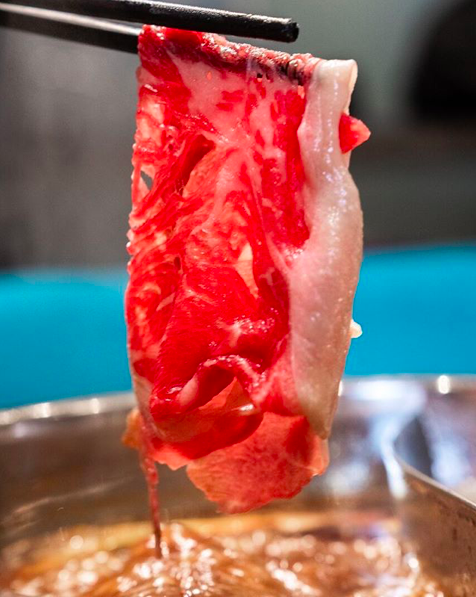 Red-blooded carnivores will revel in the beef and pork slices. Beef comes in two choices here – premium Miyazaki beef that blooms with a floral sweetness in the mouth, or Marble 8 Wagyu for the perfect fat and lean ratio that has it melting on the tongue.
Carb-lovers are not forgotten with 7 types of noodles from the menu, from your regular ramen and rice vermicelli to crispy yee mee and exotic spinach noodles.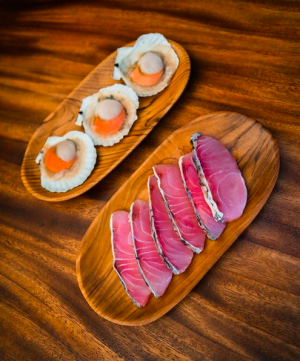 Dress things up with The Pot's variety of 18 sauces, each also made in-house. For a flavor unique to the restaurant, follow its guide on how to mix its signature condiment that's a earthy, spicy blend of a few sauces that quite amazingly goes with everything we put into our pot.
The Pot is the place to go to for hot pot that's as straightforward as its name, banking in no gimmicks nor frills, just fresh ingredients and a genuine love for food with friends.
For more information or reservation enquiry, log on to the official website here.
The Pot
Adress: 122A & 122B, Jalan Kasah, Medan Damansara, 50490 Kuala Lumpur
Tel: +60 19-318 1111.
Operation hours: Daily 5.30pm till late, last call 10.30pm
(Photos: The Pot)