Located along Jalan Batai, Executive Chef Norikazu Shibata's namesake omakase restaurant is designed to emulate his philosophy: "simplicity is the best test of quality".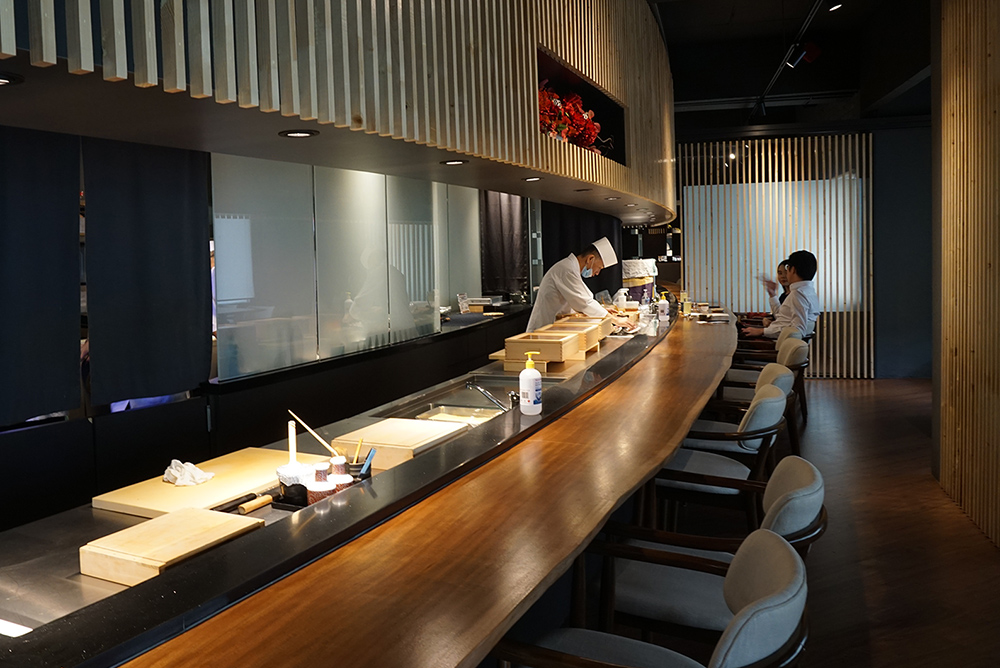 When it comes to omakase dining, the chef's experience is key. How else would one confidently fork out a few hundred bucks and about three hours of their time to say "I leave it up to you, chef"?
At Sushi Kazu, the latest to join the ranks of omakase restaurants like Sushi Ryu, Hibiki and Taka by Sushi Saito in KL, Executive Masterchef Norikazu Shibata brings with him over 35 years of culinary experience – so that definitely says something.
From cutting his teeth at a sushi-ya in Tokyo to honing his skills under skilled chefs in Hong Kong to helming the kitchens of other prominent local Japanese establishments such as Kampachi Japanese Restaurant and Ebisu in Pavilion Hotel, this chef has tirelessly worked his way up to co-owning his own pride and joy. You can be sure he's pouring just as much – if not more – heart and soul into his craft now as he did in the years leading up to this point.
"Simplicity is the best test of quality"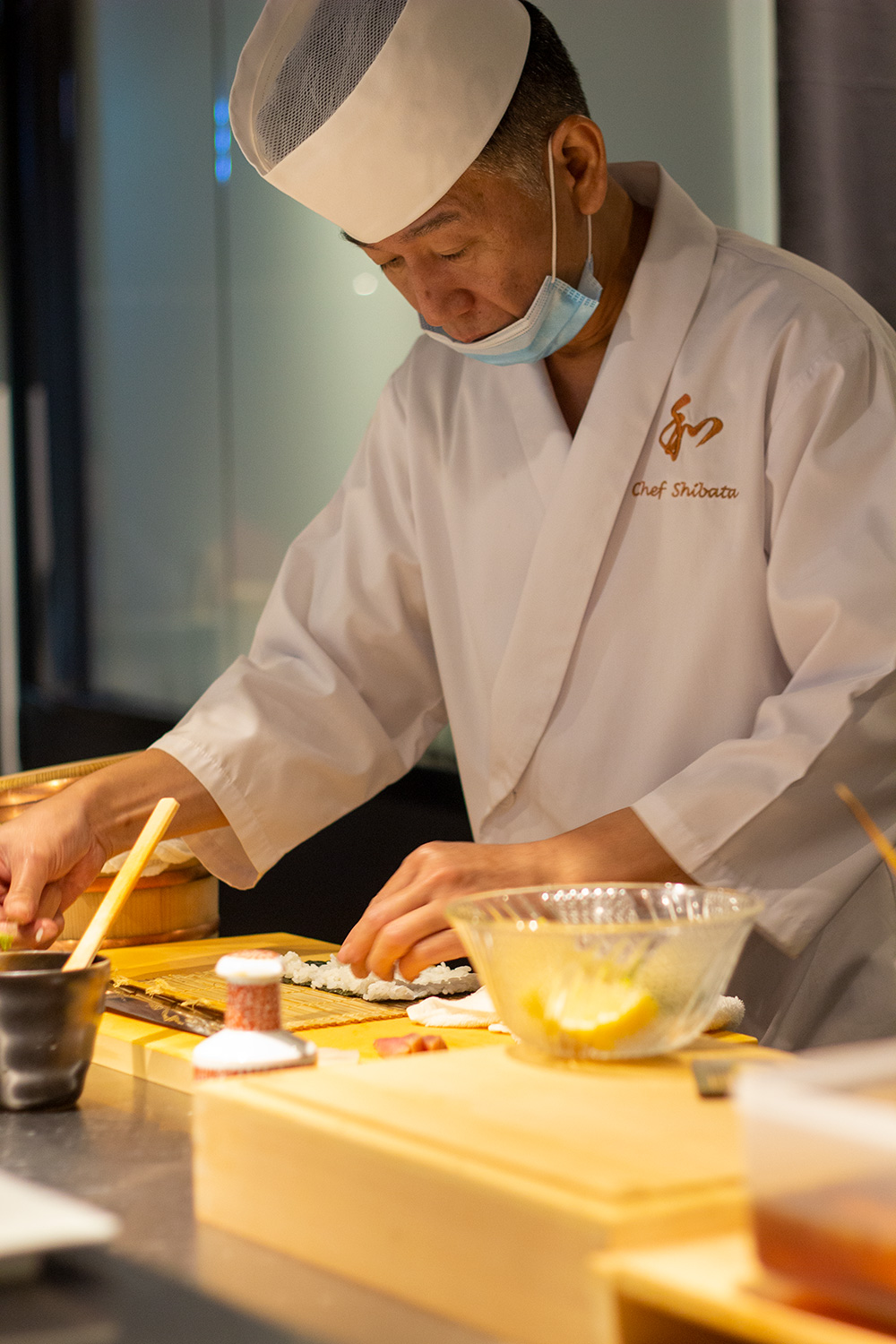 Located along Jalan Batai, Chef Shibata's namesake omakase restaurant is designed to emulate his gastronomic philosophy: "simplicity is the best test of quality". Blink and you'll miss the entrance, subtly given away by a lantern at the base of the flight of stairs leading up to its doors.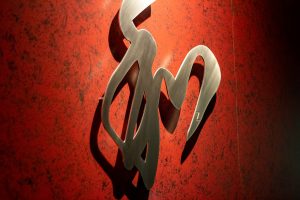 Modern, understated interiors signal the chef's minimalist ideals, ensuring the emphasis is on what he knows best: the food. A spacious counter comfortably seating a dozen (though an additional two can squeeze in barring social distancing practices) offers the preferable, intimate dining experience with the chef, whereas larger groups can take to the VIP room or regular table seating for more privacy.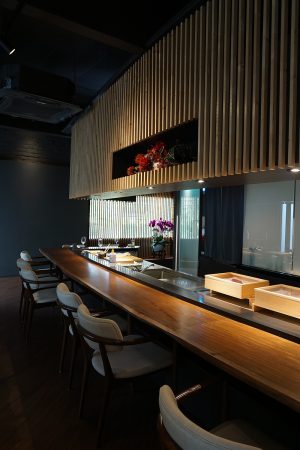 As we find our seats at the edge of the counter, Chef Shibata warmly greets us with a smile behind it, deftly wielding his knife in preparation to serve other guests in our midst. A quick glance at the menu finds us pleasantly surprised at the prices, which are noticeably reasonable for omakase dining in the city – and in a neighbourhood like Damansara Heights, no less.
To clarify, the menu is simply to provide a rough idea of what to expect for first-time visitors or those who are new to omakase. Guests can also mention their budget and the chef will serve up a mix of amuse bouche, sashimi, sushi and sides accordingly.
Summer's selection of seafood surprises  
For our lunch appointment, we settle for the Hikari set. With our visit falling at the end of July, we wait with eager appetites for Chef Shibata's freshest air-flown summer produce from Japan.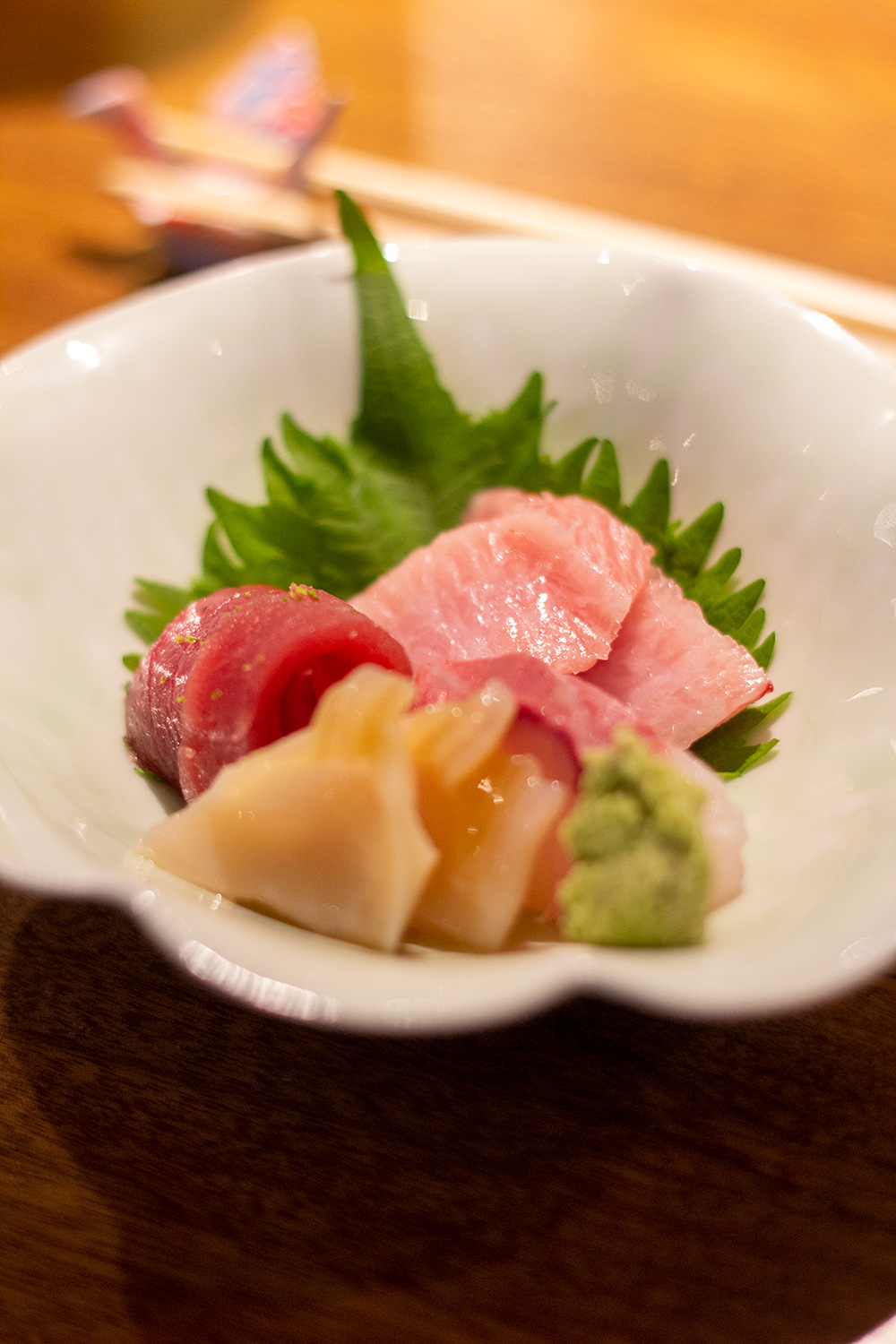 After priming our palates with a humble, zesty salad accented by yuzu sauce, we are served a plate of four sashimi delights: otoro (fatty tuna), chutoro (tuna belly), hamachi (amberjack) and mirugai (geoduck). Each treasure proves just as fresh and luscious as the last, with our final bite of otoro yielding decadent layers of fat that melts into sweet, rich umami-ness in the mouth.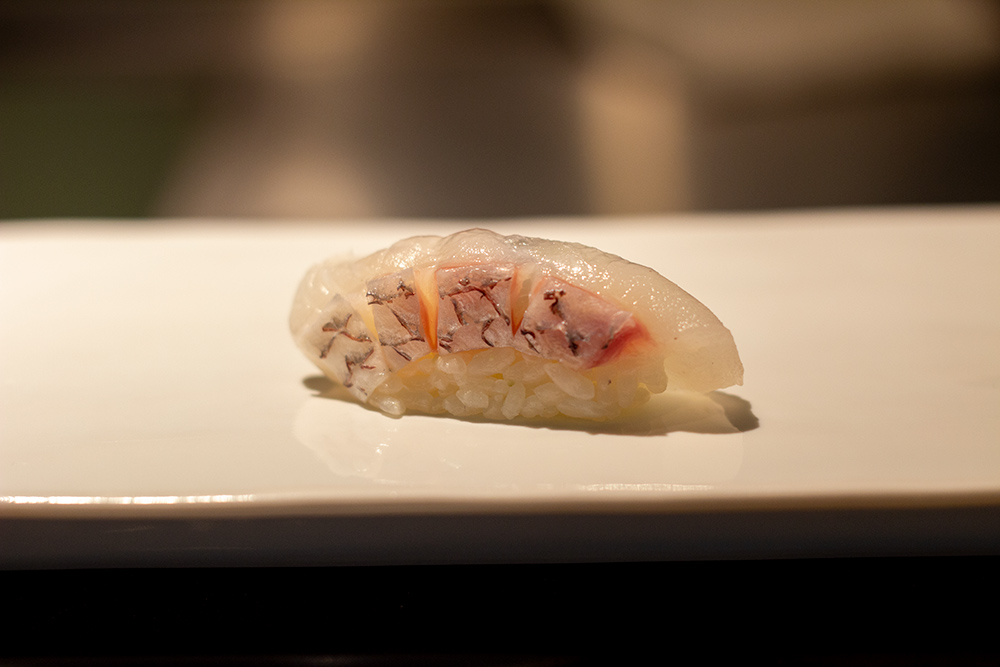 Chef Shibata's expertise at edomae-style sushi is highlighted next in a silky, translucent cut of tai (sea bream, also known as Japanese snapper). As the fish is naturally very mild in flavour, chef's edomae treatment serves to enhance its umami potential – complemented by a fragrant, vinegared bed of rice.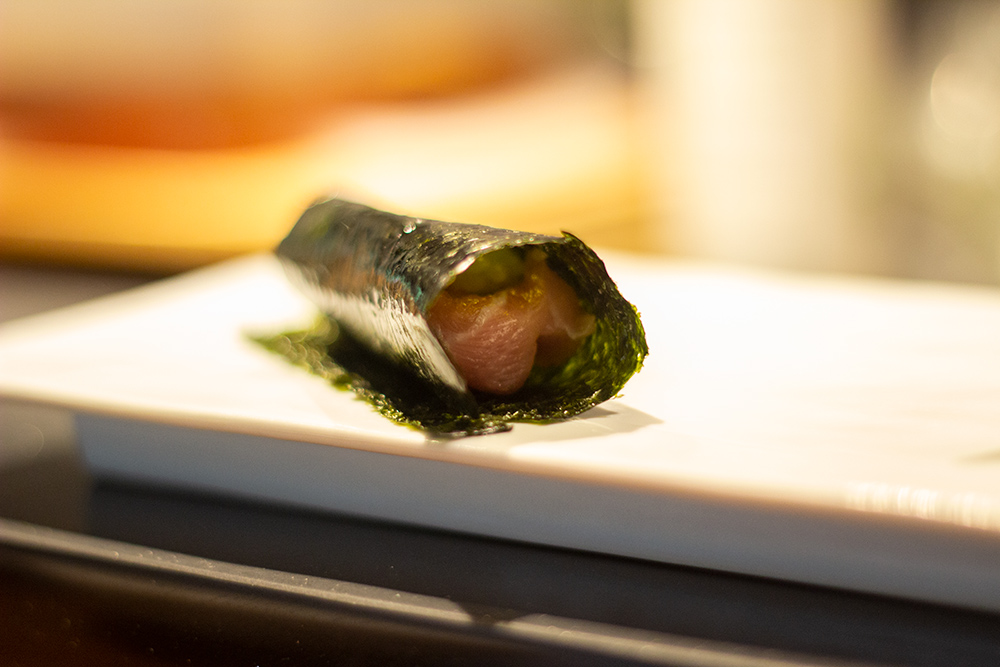 Next comes a chutoro roll, offering a richer treat on the palate that's balanced by a sweet, subtle crunch of nori and freshly grated wasabi. Serving as a pause between strong seafood flavours, we welcome an unassuming bowl of chawan mushi after that's so silky smooth it glides across the tongue.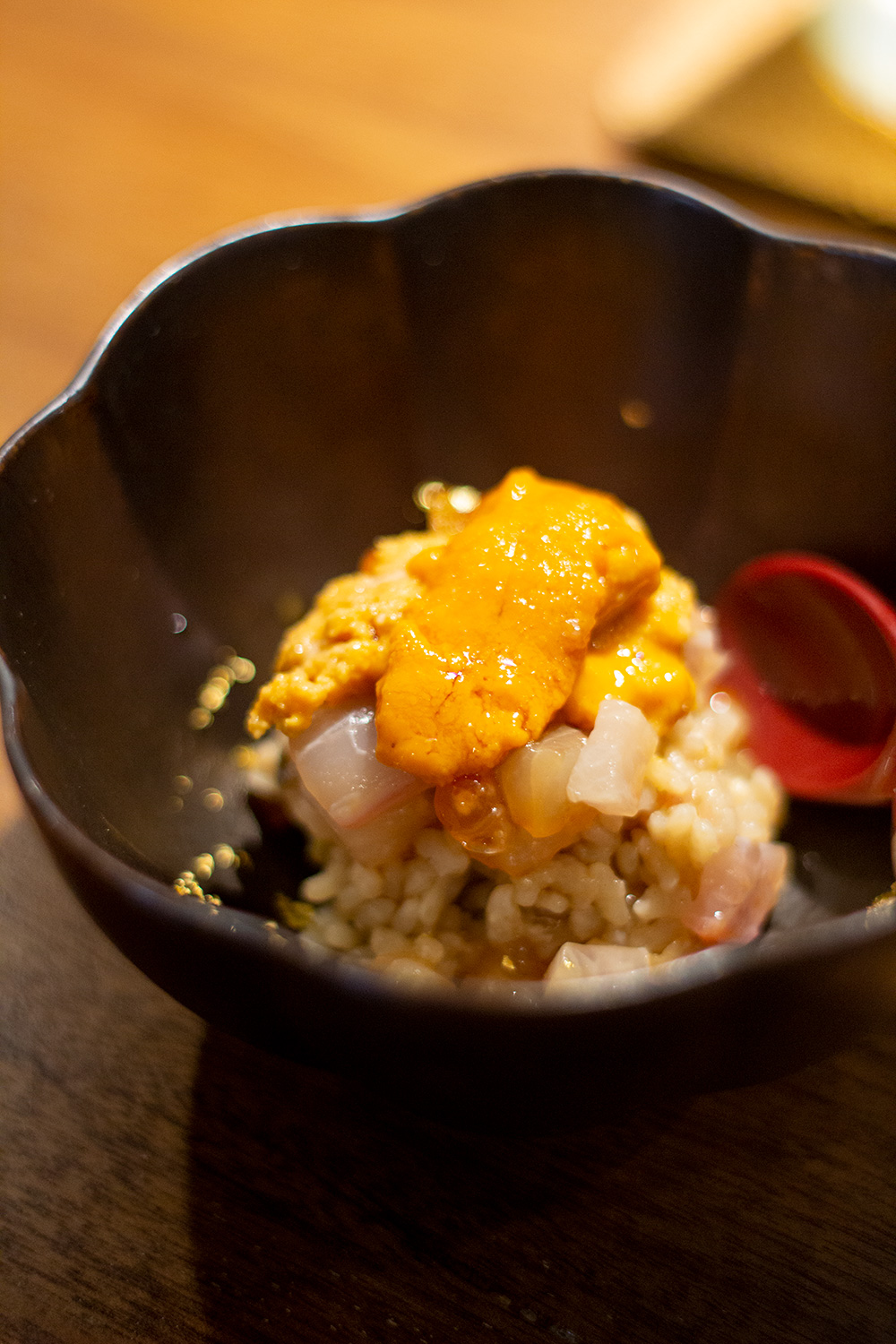 It's no wonder why our next dish, bara chirashi, is said to be a fan-favourite here. Dubbed the "Kazu special", this bowl comprising of chutoro chunks, orange-gold ikura and yuzu kosho crowned with a prized serving of uni instantly commands our attention. The taste test rewards us with bursts of sweet, savoury and umami oomph we don't ever want to end.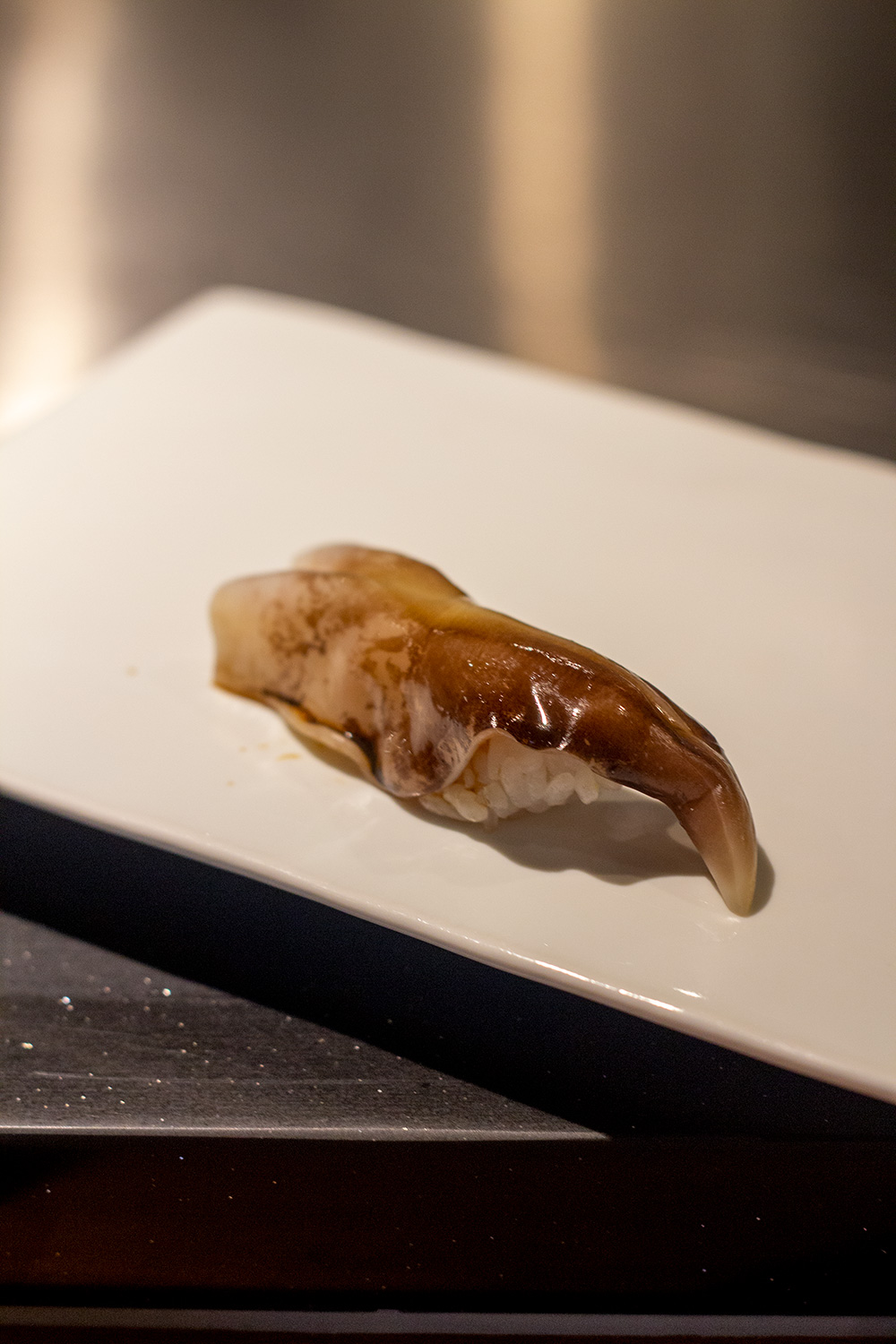 Torigai (Japanese shellfish)
Baby shrimp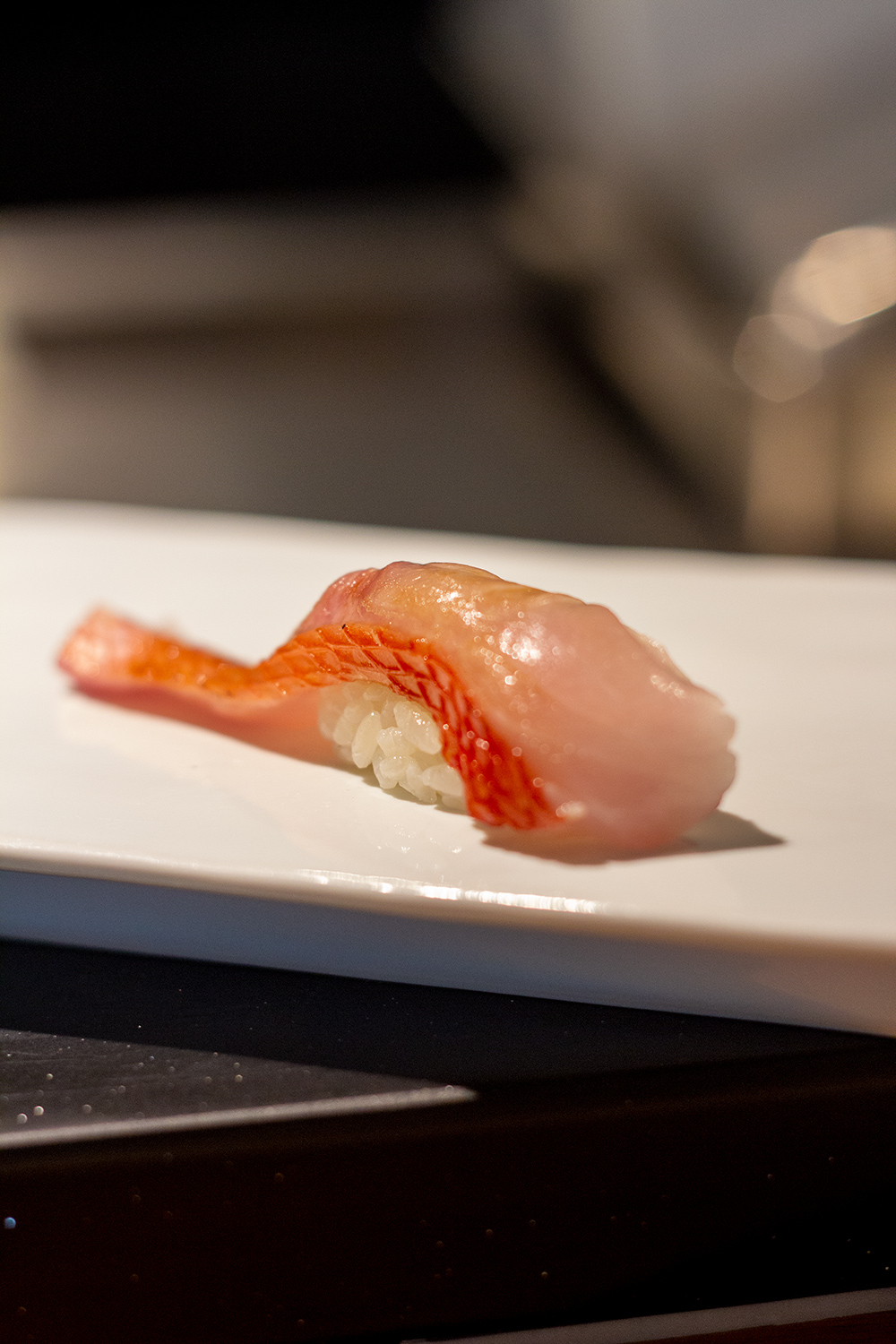 Kinmedai (golden eye snapper)
Anago (sea eel)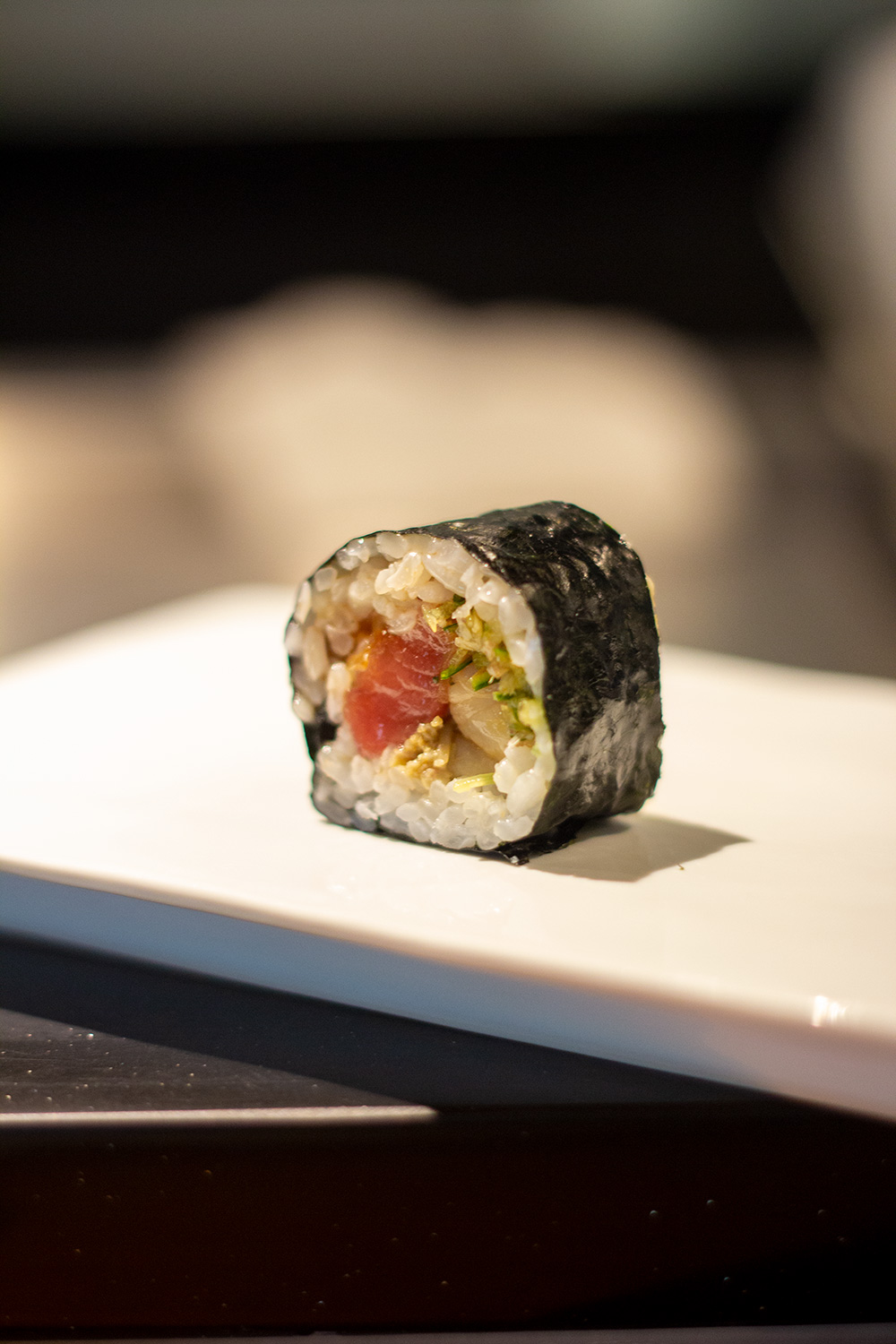 Maki of chutoro, baby scallop, ikura and mixed Japanese vegetables
(swipe left for more photos)
The dishes to follow continue to live up to our now heightened levels of expectation. There's the torigai (Japanese shellfish) that's boiled to a remarkably tender texture, followed by a seasonal sweet and velvety baby shrimp served with torched seaweed bits for a hint of smokiness.
A heart-warming bowl of miso soup buffers the final succession of nigiri: a delicate, savoury kinmedai (golden eye snapper); a perfectly torched anago (sea eel) that's slightly firm and pleasantly sweet; and maki made with a symphonic blend of chutoro, baby scallop, ikura and mixed Japanese vegetables. Before we get up to thank the chef for a thoroughly enjoyable meal, we are presented a creamy yet refreshing yuzu ice cream dessert to cleanse off the palate.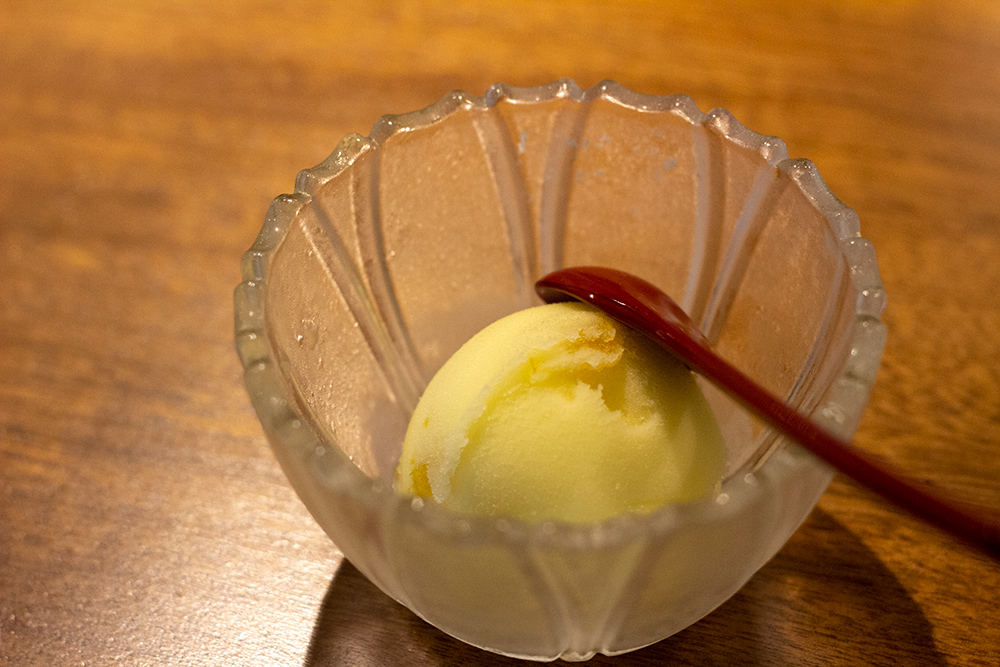 We run the risk of sounding like a broken recorder here, but credit must be given where it is due – and Chef Shibata's art of edomae certainly merits it. No additional soy sauce or wasabi is needed here, just leave things up to Chef Shibata for an umami-packed omakase experience.
For reservations and enquiries, please call 03-7490 2208, email sushikazu.my@gmail.com or log on to the official website here.
Location: Lot 8-A, Jalan Batai, Damansara Heights, 50490 Kuala Lumpur
Photography: Anson Siau