Amidst hundred million-year-old caves and geothermal hotsprings, abundance and seclusion of nature work hand in hand to refresh, rejuvenate and renew all the senses.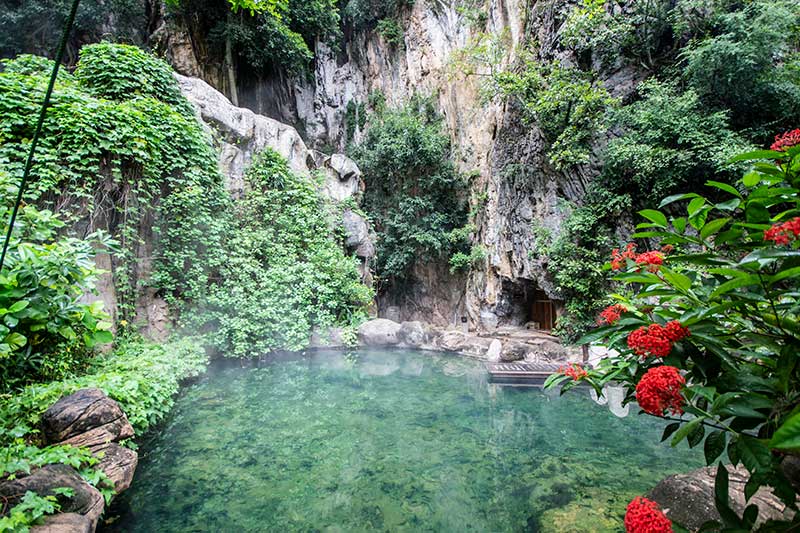 As a holiday destination, Malaysia isn't short of attractions. Our beaches continually steal breaths, our cities never fail to excite, and even our outskirts perpetually enchant with an amicable peace in the slow, idyllic pace of life.
Perhaps one of our most overlooked national treasures are our mountains and caves, which attractions are as old and infallible as they have been around. Some of them, as with the limestone caves of The Banjaran Hotsprings Retreat, have been standing proud for over 400 million years.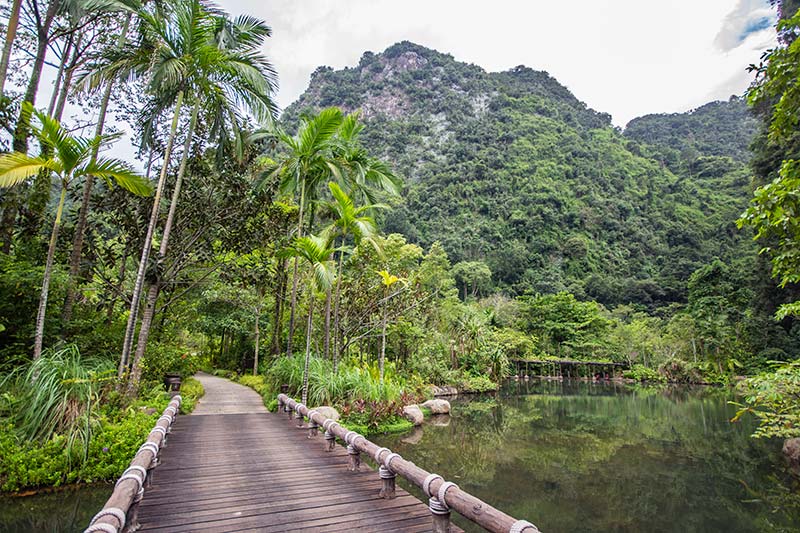 Among these age-old guardians of the land is where The Sunway Group found a slice of naturally-occuring paradise and made its mark in the form of a 5-star health and wellness resort, harnessing the natural healing powers for the mind, body and soul from its surrounding nature.
It is all done with respect to the proximate land. Only a small 25 number of villas make up the whole resort, for exclusivity as well as minimum damage due to guest footfall to the property, with choices of garden, water or lake views.
Whichever you opt for, be prepared for a full mind and body detox.
Private villas with attached personal hot spring jacuzzis
A short 25-minute drive from the Ipoh train station will find you at the entrance of the resort which spans 22.7 acres of Paleozoic limestone hills, verdant rainforest, rejuvenating geothermal hot springs, natural caves and cascading waterfalls.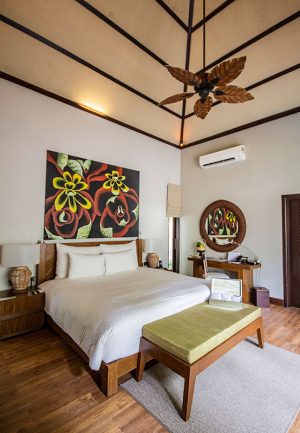 Amidst all that splendour is our Garden Villa, built with high walls all around shielding our sleeping quarters and its private pool, lounge area and attached hotspring jacuzzi from prying eyes. We were greeted with live kompang music and a traditional tea ceremony to relax our senses after the long journey from Kuala Lumpur before we even stepped foot to explore our twin bedroom. Do not be surprised by the sight of a life-sized stuffed tiger lounging in your living area – they help keep the monkeys away, which are known to come visiting if you leave food lying around.
In the rooms, wooden and rattan furniture set the mood for an idyllic one-with-nature stay. They come paired with fast WiFi much to our delight, as well as REN bathroom amenities.
From the bathroom, you'll step out into perhaps the most scenic jacuzzi you'll lay your eyes on. It is fed with the geothermal hotspring water on tap so you may bathe and languish in the benefits of the springs in your own space and privacy, minus the hassle.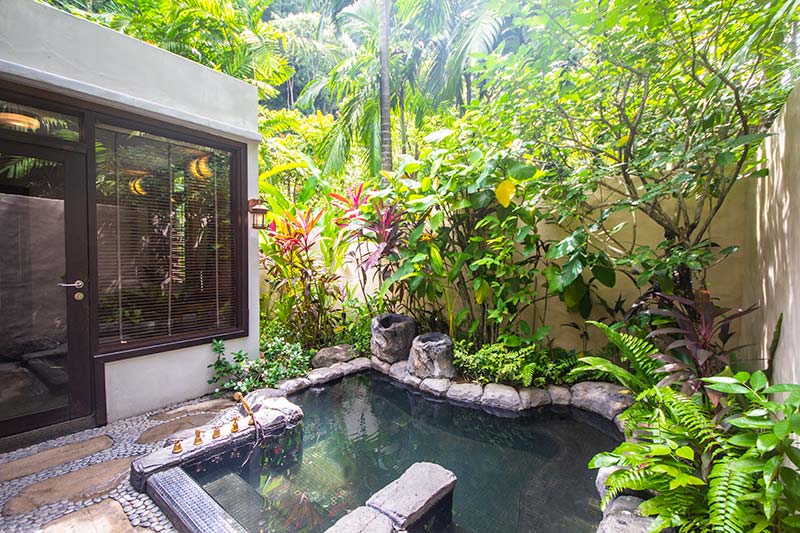 For the body…
Nourishment for the body comes from two dining establishments – Pomelo (named after Ipoh's prized produce) for casual dining and Jeff's Cellar (named after the founder of the Sunway Group, Tan Sri Jeffrey Cheah) for award-winning fine dining experiences complete with Tan Sri's own selection of wines.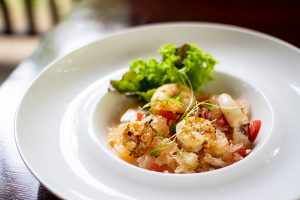 As the resort's all-day dining restaurant, Pomelo serves tried and tested breakfast, lunch and dinner items but reinvigorated with local touches thanks to the know-how of Chef Boon Lee, a local who grew up in Ipoh himself. A good mix of local and continental dishes cater to a wide variety of palate, but always surprising with little elements of home, such as clever use of shredded pomelo in salads and beansprouts in noodle soups, two things the town is known for.
At night, personalised course dinners are also available, which you can eat in private over-water pavilions with the hotspring steam warming your feet while you take in the sights and sounds of nature around you in the calm moonlight.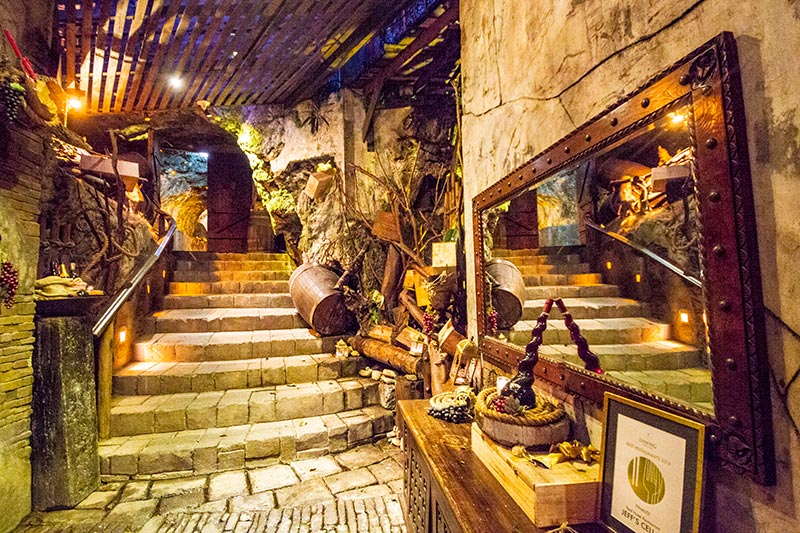 Wine and gastronomy connoisseurs must not miss dining at least once at Jeff's Cellar, a restaurant built into one of the caves. Haute cuisine comes with cellar-full of wines for the perfect pairing here. The echo bouncing off the stone walls and floors as you enter and the muted dripping of water down stalactites merely add to the charm.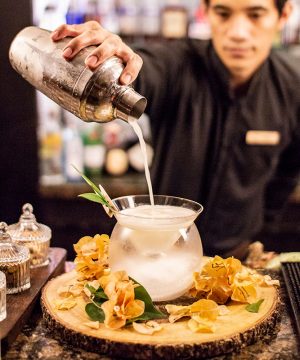 Pre-dinner cocktails (canapés included) is served in one section while you wait for your table to be ready, seen to by the Cellar's own in-house mixologist. When you're ready, you'll be ushered to the centre where your table awaits, set upon a raised platform for optimum view of the streams running through the cave beneath and the spectacular ceiling of stalactites above.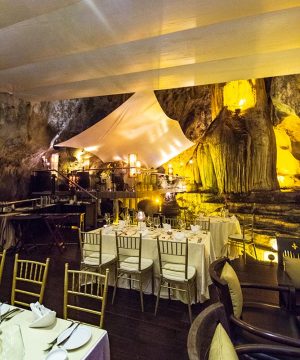 Those unsure of what to order can rest assured with 'The Chairman's Favourite', a 5-course meal encompassing Tan Sri's favourite items, matched with his favourite wines. What better way to get into the mind of a great man than through his tastebuds? And his choices don't disappoint with prized cut Wagyu steaks, sweet scallops seared just right, a clever medley of hot and cold appetisers that show off Chef Boon's prowess with textures and flavours, as well as innovative desserts that tempt the eyes and nose as well as lips.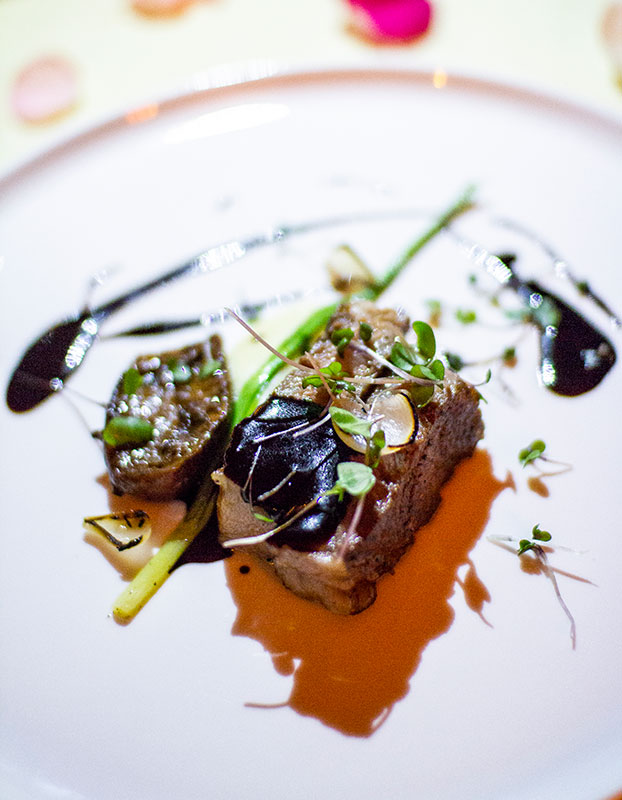 For the mind…
For the adventurous, The Lost World of Tambun happens to be right next door, accessible by means of a forest trail of about 600m long. It's a themepark, animal sanctuary, camping ground and educational heritage trail all at once, promising enriching fun for the young and young at heart. Guests get special rates to enter, easily arranged by a simple request made through your hotel phone.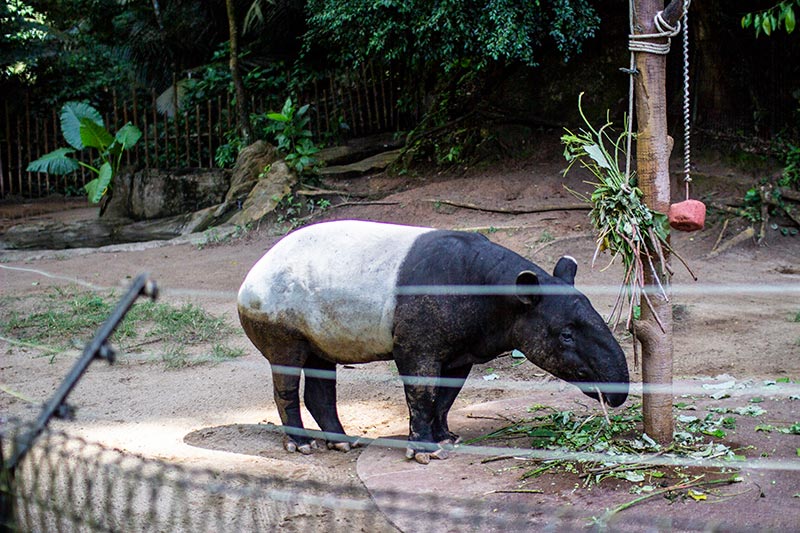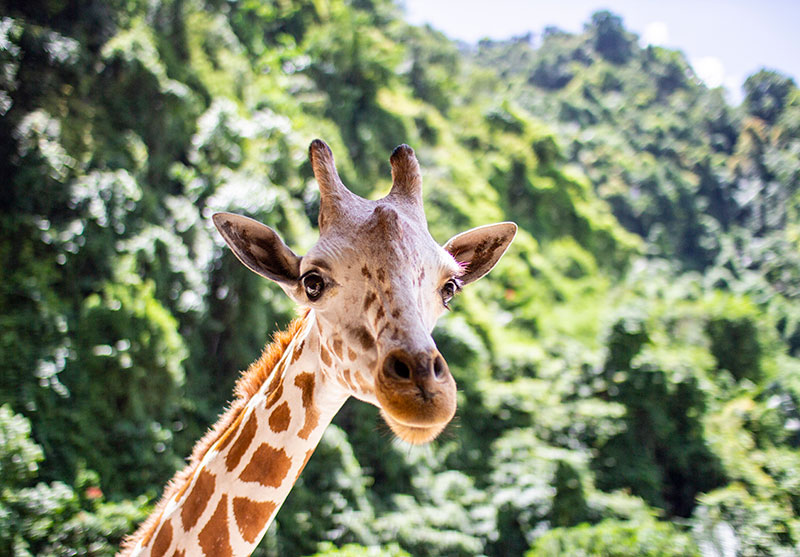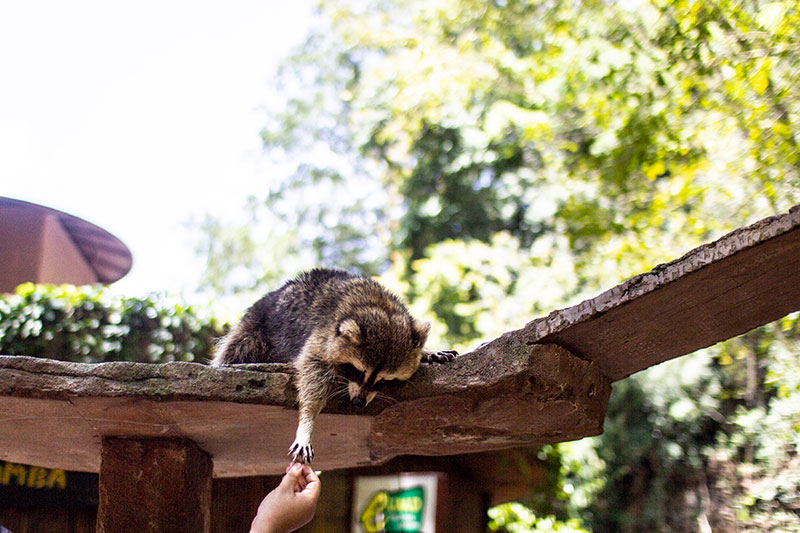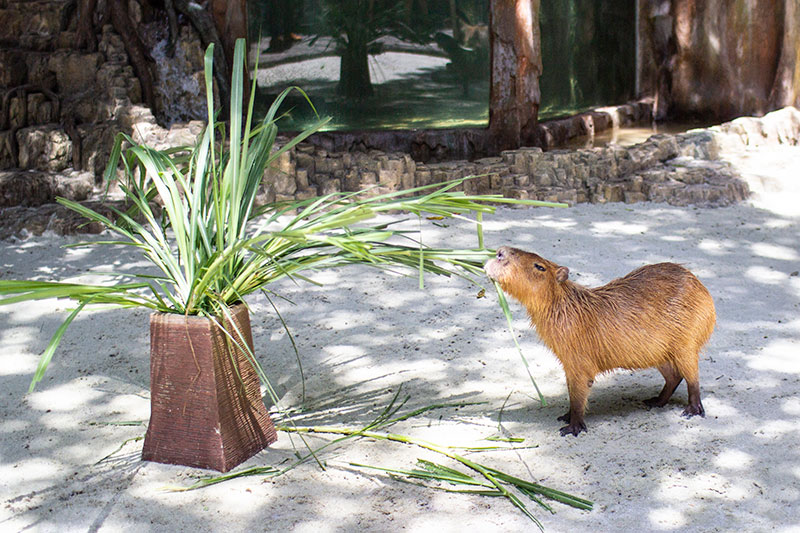 (swipe left for more)
Knowledgable tourguides and genuine staff greet us in each park, showing true pride in what they do in accordance with the objective of the Group. Caretakers know the animals by name and are tender and gentle with them as they showed us each of their care's personality and trait. Tappy the Tapir loves eating apples straight from the hands of his caretaker; Awang the Parrot sings his name when you feed him seeds; a couple of giraffes lower themselves for selfies when you present them with carrots; and furry raccoons unabashedly accept animal feed from you so long as you extend some to them.
For the soul…
The Spa & Wellness Centre here looks to traditional remedies for healing. Its massages and therapies borrow from old techniques of Malay, Chinese and Indian methods as a reflection of the multi-cultural city it is founded.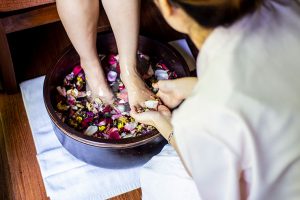 Illustrating that best is the Banjaran Signature Massage which combines the therapeutic and healing effects of three unique traditions for a true healing experience. This Eastern fusion massage begins with an Indian Head Massage, followed by the Traditional Malay Urut Massage technique and concludes with Chinese Pressure Point Foot Therapy for a head to toe pampering.
In the morning and evenings, yoga and reiki classes are also available for a true detox of the mind, led by experienced teachers to ensure you are maximising your technique. For those just looking for some peace and quiet to themselves, the Meditation Cave, presents just that venue, where all surrounding noise is muted and mobile reception becomes non-existent.
A true retreat for holistic wellness
Whether it is the healing of body, mind or soul you're looking for, The Banjaran has something to see to it and more. The abundance and seclusion of nature work hand in hand to refresh, rejuvenate and renew all the senses.
Find out more about the property, or make your reservations at the official website here.
(Photos: Gan Yew Chin)